Tizeti Widens Broadband Coverage to 10 New Cities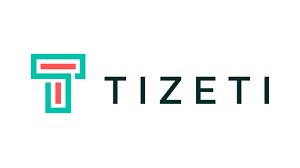 Stakes $5m fund for African startup ISPs
Launches Tizeti NeXTGEN Solutions
West Africa's pioneer solar-based internet and voice service provider, Tizeti is widening the broadband envelope to 10 new cities in Nigeria in its desire to empower more Nigerians, stimulate economic activities and provide unlimited access to affordable and reliable broadband services.
The company's Chief Executive Officer, Kendall Ananyi said "We are expanding our unlimited internet plans, currently available in cities in Lagos, Ogun, Rivers and Edo States, to Abuja, Ibadan, Kaduna, Kano, Warri/Asaba, Eket/Uyo, Onitsha, Aba, Enugu, and Calabar. We are building brand-new, solar-powered, 4G-capable towers in these cities and leveraging expansive fiber-networks built by some of our partners, to enable us to roll out our low-cost broadband service, and bring millions of people online, who can now take advantage of the life-changing socio-economic opportunities that access to the Internet provides."

The company announced its partnership with a $5m venture fund focused on startup ISPs that are expanding internet access across Africa. According to the company's Chief Operating Officer, Ifeanyi Okonkwo, the company will leverage its proprietary OS technology, global partnerships with equipment vendors, submarine cable companies, payment providers, and Venture firms to provide the resources for these startup ISPs to accelerate the availability of unlimited internet across the continent.
Successful startups will participate in a 3-months programme with at Tizeti's location in Nigeria or Ghana where they are expected to gain the knowledge and expertise to rapidly launch affordable internet services in their respective countries.

Tizeti has also simplified its customer experience with a Smart Interactive Voice Response Service that extends its existing Wi-Fi Voice APIs and authenticates callers into their call centers using their phone numbers. This smart IVR reduces wait times and the need to talk to customer service agents by providing tailored information on account holders while on the phone call.
The company also extended this innovation to its Integration to major Customer Relationship Management systems such as Freshdesk, Zoho, and Bitrix 24. This new feature allows businesses to make and receive calls directly from their CRM applications using Wificall.ng at local call rates.

"Tizeti was built to tackle poor internet connectivity not only in Nigeria but on the continent as a whole, by developing a cost-effective solution from inception to delivery, for reliable and uncapped internet access for potentially millions of Africans", said Ananyi. "Over the past years, we have been able to roll out our superfast broadband services in Lagos, Ogun, Rivers, and Edo state to address the huge demand for reliable unlimited internet service. This move to expand rapidly to 10 other states builds on the successes and allows us to expand quickly to Tier 2 and Tier 3 locations outside the unlimited broadband internet envelope. We also have our eyes on accelerating our expansion in other West African countries, over the next few years", he said.

To enable more Africans to take advantage of digital offerings in a new world defined by the Covid-19 pandemic, Tizeti has launched new connectivity offerings. The new products encompass the company's commitment to widening the broadband envelope in Nigeria with more robust internet plans, expanding coverage, especially in Nigeria, Africa's most populous country, and a focus on accelerating internet availability across the continent with a new venture fund.
The products also reiterate the company's focus on delivering a simpler and more convenient technology offering with a smart customer care operation and integrated Customer Relationship Management systems.

Speaking at the company's annual conference, Tizeti NeXTGEN, Kendall Ananyi said the company reflected on digital interaction and transformation more seamless and intuitive for its stakeholders, especially during the wake of the disrupting global pandemic.

"The global pandemic expedited the need for technology to be more agile, faster, more intuitive, and easier to understand, irrespective of the peculiarities of its users. Many people were unable to quickly adapt to the new normal of working, connecting to family and colleagues remotely, and accessing various educational, occupational, entertainment, and other services virtually. Many firms took an unnecessarily long time to adjust to the constraints the pandemic brought, and this resulted in declined productivity, ineffective transformation, and lost revenue. Technology is only useful when it is creating solutions to problems and we believe that as a leader in the digital space in West Africa, we have a role to build the technology platforms that will allow our user base to be agile and relevant in the coming years. We saw the transition from physical everything to the work-from-home model overnight and knew that we had to help people and businesses change the way they work and play".

Ananyi continued "This is why we have launched new voice and data service for residential, small, medium, and enterprise organizations within Nigeria. Our brand-new Turbo 100MBps Unlimited Internet Plans in Lagos will guarantee 100Mbps unlimited plans (which is 50 times faster than the existing plans in the market), with a free three months pilot to the first 100 signups in the Lekki area."


Other speakers at Tizeti NeXTGEN include Yinka Adewale, co-founder/Chief Executive Officer, Kudi; Akin Jones, co-founder/Chief Executive Officer, Aella App; Dr. Femi Kuti, Chief Executive Officer, Reliance Health, Eniola Campbell, Country Managing Director, Nokia Nigeria, and Olubunmi Ogun, Deputy General Manager, Nigeria Sales, MainOne.

For many countries in Africa, there is still a huge digital divide. Tizeti is playing a significant role in addressing this digital infrastructure deficit in Africa with innovative technology and capabilities, to improve development outcomes for millions of people, with better outcomes for employment, education, family and social life, and access to information.
2Africa Consortium Plans Submarine Cable Landing Points in Southeast Nigeria, Three African Countries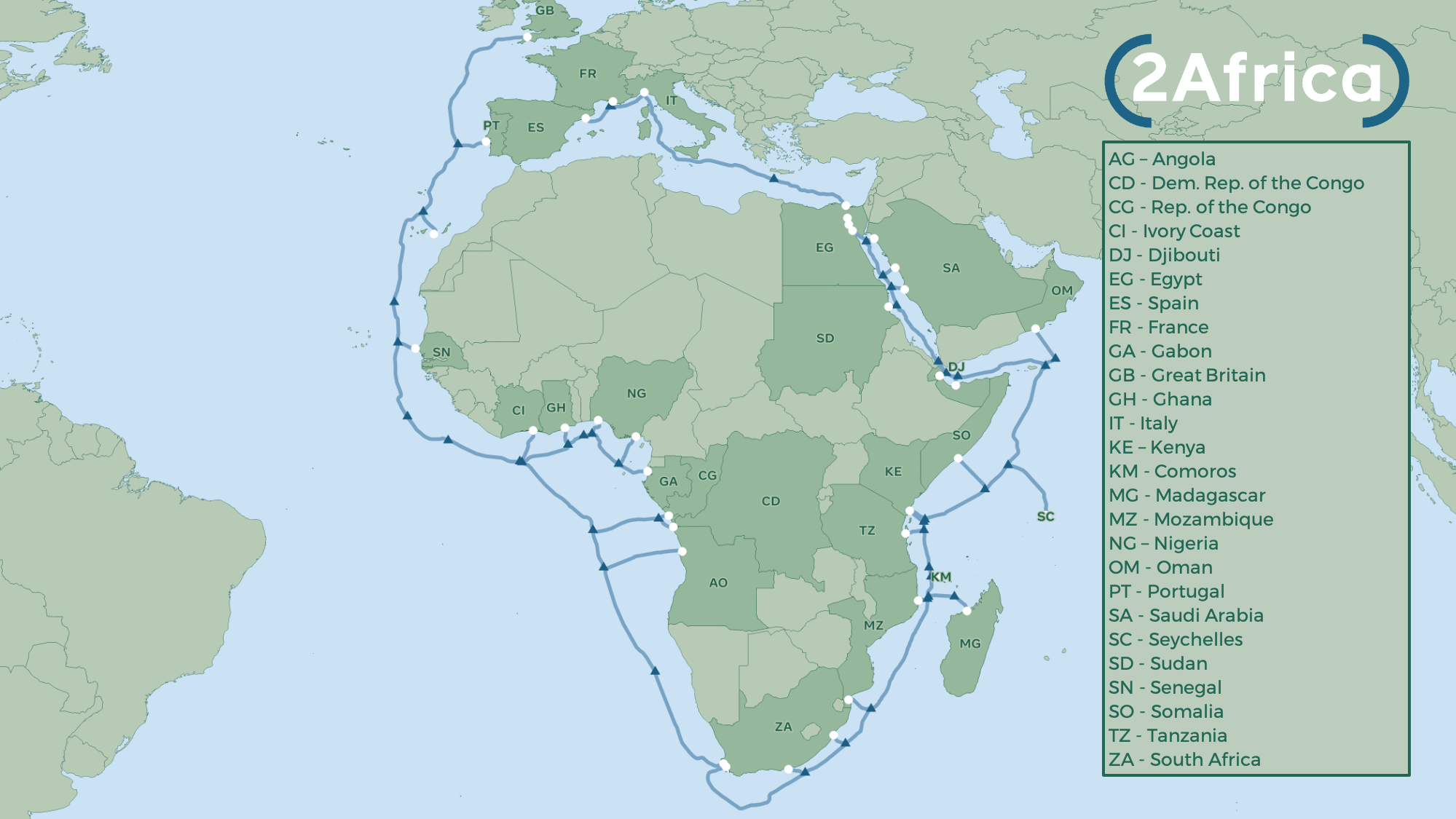 The 2Africa consortium which is building the largest subsea cable project in the world, is set to extend four new branches to South East of Nigeria, Seychelles, the Comoros Islands, and Angola.
The 2Africa consortium, comprised of China Mobile International, Facebook, MTN GlobalConnect, Orange, STC, Telecom Egypt, Vodafone and WIOCC said the new branches join the recently announced extension to the Canary Islands.
2Africa subsea cable will deliver faster, more reliable internet service to each country where it lands. Communities that rely on the internet for services from education to healthcare, and business will experience the economic and social benefits that come from this increased connectivity.
Alcatel Submarine Networks (ASN) has been selected to deploy the new branches, which will increase the number of 2Africa landings to 35 in 26 countries, further improving connectivity into and around Africa.
As with other 2Africa cable landings, capacity will be available to service providers at carrier-neutral data centres or open-access cable landing stations on a fair and equitable basis, encouraging and supporting the development of a healthy internet ecosystem.
Since launching the 2Africa cable in May 2020, the 2Africa consortium has made considerable progress in planning and preparing for the deployment of the cable, which is expected to 'go live' late 2023. Most of the subsea route survey activity is now complete. ASN has started manufacturing the cable and building repeater units in its factories in Calais and Greenwich to deploy the first segments in 2022.
One of 2Africa's key segments, the Egypt terrestrial crossing that interconnects landing sites on the Red and the Mediterranean Seas via two completely diverse terrestrial routes, has been completed ahead of schedule. A third diverse marine path will complement this segment via the Red Sea.
Meanwhile, Broadband network and digital services offered in Seychelles will soon get a boost from a new cable system that will be leased by Seychelles-based telecommunications provider Intelvision Limited with support from IFC.
IFC's support to Intelvision, which provides data, Internet, and Internet-based voice services as well as pay-TV, includes an up to $10 million loan from its own account and an additional loan of $10 million mobilized from partners under the Managed Co-Lending Portfolio Program (MCPP).
The funding will enable Intelvision to lease a new cable being built by Vodafone Carrier Services as a branch of the 2Africa cable network, one of the largest subsea projects in the world, spanning over 37,000 kilometers and connecting 26 countries around the world.
The new cable will complement the existing Seychelles East Africa System and is expected to lower the cost of connectivity for telecom operators on the islands and increase competition for fixed broadband and mobile data services.
"I think it will revolutionize the way we experience the internet here in Seychelles. We are pleased to work together with Vodafone and IFC amidst the challenges of the pandemic. Our aim is to enhance the telecommunication infrastructure of Seychelles and strengthen our digital offering to the people of Seychelles," said Mukesh Valabhji, Chairman, Intelvision. "Our innovative products and services will continue to add value to the ever-growing demands for Internet connectivity. We have been at the forefront of offering affordable connectivity solutions to the Seychellois Nation and we intend to continue on the same path."
The new cable system will deliver over 600Gbps of international bandwidth to Intelvision and will represent a significant step-up with respect to connectivity speeds for households and business customers. The cable will also increase the speed and capacity of Intelvision's existing Fibre Optic & Hybrid Fibre Coaxial Networks.
"Better connectivity is tremendously important for powering economic and societal growth. Vodafone is committed to improving the availability, resilience and speed of Internet connections around the world, and this project to link the Seychelles with the ambitious 2Africa subsea cable will underpin future growth for the country and its citizens," said Nick Gliddon, Director of Vodafone Carrier Services.
Through the 15-year lease agreement with Vodafone, Intelvision plans to launch mobile telephony services in Seychelles, a country where most consumers access the Internet through a mobile phone. The new cable system will also allow Intelvision to eventually expand its terrestrial network by providing 4G and 5G mobile networks to the whole of Mahé and the inner islands.
"By working with Intelvision to expand Seychelles' digital offering, we can help the country meet growing demand for Internet connectivity while helping to lower prices to build a strong foundation for the country's digital economic development," said Marcelle Ayo, IFC's Country Manager for Seychelles.
Seychelles' economy relies heavily on tourism, accounting for 30 percent of GDP, which has suffered due to COVID-19-related travel disruption. Seychelles' government is focused on strengthening the digital economy to support recovery and the next phase of the country's economic growth.
YahClick to Provide 9mobile Satellite Connectivity for Rural Areas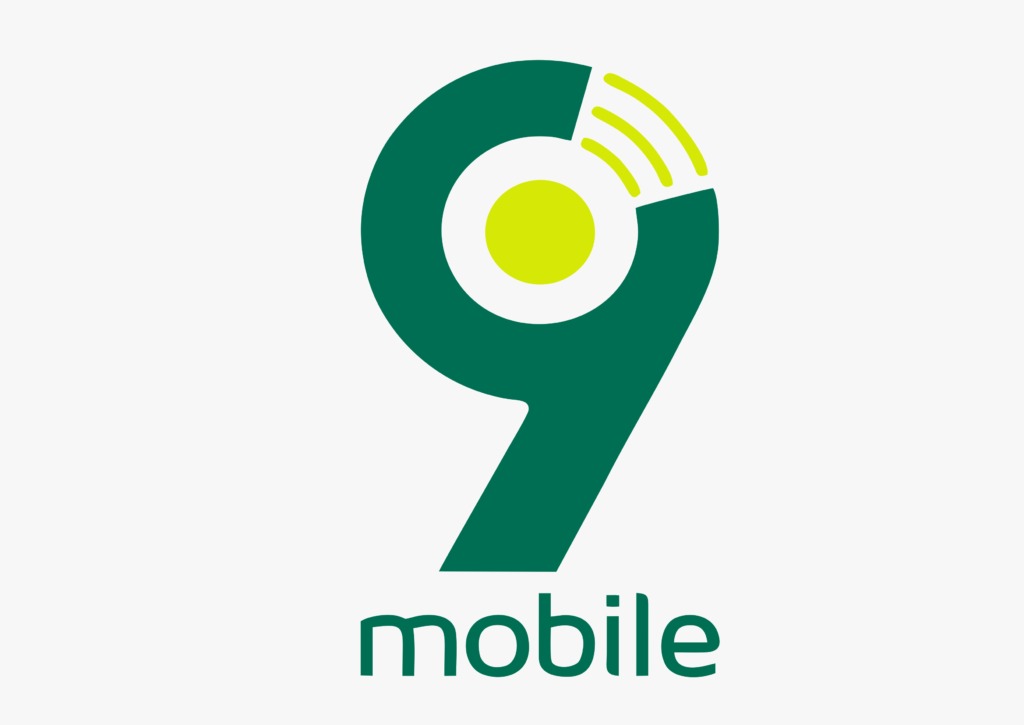 YahClick, the leading satellite broadband service from global operator Yahsat and its partner Hughes Network Systems, have signed a strategic partnership with Global Communications Extension Services Limited (GCES) to provide satellite connectivity for 9mobile, one of Nigeria's leading mobile network operators.
YahClick's partnership with GCES will bring satellite connectivity to hundreds of cellular backhauling sites, delivering 9mobile with a reliable and robust means of rural connectivity across its entire Nigerian operations.
The introduction of satellite services within rural and unserved areas will also positively impact the economy of the country as it strengthens Nigeria's policy of financial inclusion championed by the Central Bank of Nigeria. Money vendors operating Point of Sale (POS) services and other merchants in these areas will benefit from the availability of broadband connectivity and increased financial transactions resulting in greater profitability therefore raising their standard of living.
CEO, YahClick, Farhan Khan, CEO, said the partnership has made it possible to overcome the barriers of remote connectivity. "Thanks to satellite backhauling option which makes it feasible to offer cellular services in areas that are prohibitively expensive to reach using traditional terrestrial means.
"Our partnership with GCES provides trustworthy, accessible and affordable broadband connectivity for one of Nigeria's leading networks of choice, reiterating our commitment to advancing the country's connectivity infrastructure.
"Our agreement unites three companies in working shoulder to shoulder to bridge the digital divide while enabling residents and businesses to realise their potential. As we expand further in Africa, this is another example of the power of collaboration with industry peers that share our vision of advancing humanity," Khan said.
In signing this agreement, the CEO said YahClick and GCES will work to support 9mobile in providing its high-quality telecommunication services to individuals across Nigeria. With the addition of YahClick's reliable satellite connectivity solutions, this partnership will ensure that citizens throughout the country have access to secure, affordable connectivity options nationwide, Khan adds.
Chief Technical Officer, GCES, Adamu Babadisa said, "For years, we have worked with all major telecommunication firms in Nigeria and overall Africa by providing professional quality services to the African telecommunication industry. This latest partnership will allow us at GCES to introduce 9mobile to the latest telecommunication applications, equipment, and IT infrastructure we provide to help sustain their mobile network operations.
"This partnership will not only eliminate the barriers to mobile internet adoption within remote regions in Nigeria but also improves the citizens' access to affordable devices, data plans and opportunities which arise from staying connected. This is a step closer to uplifting the marginalized communities that live in unserved and underserved regions not to mention the socioeconomic benefits that come with sighting of such infrastructure in terms of job creation and economic prosperity of these communities."
Google Cloud and Ericsson to Deliver 5G and Edge Cloud Solutions for Telcos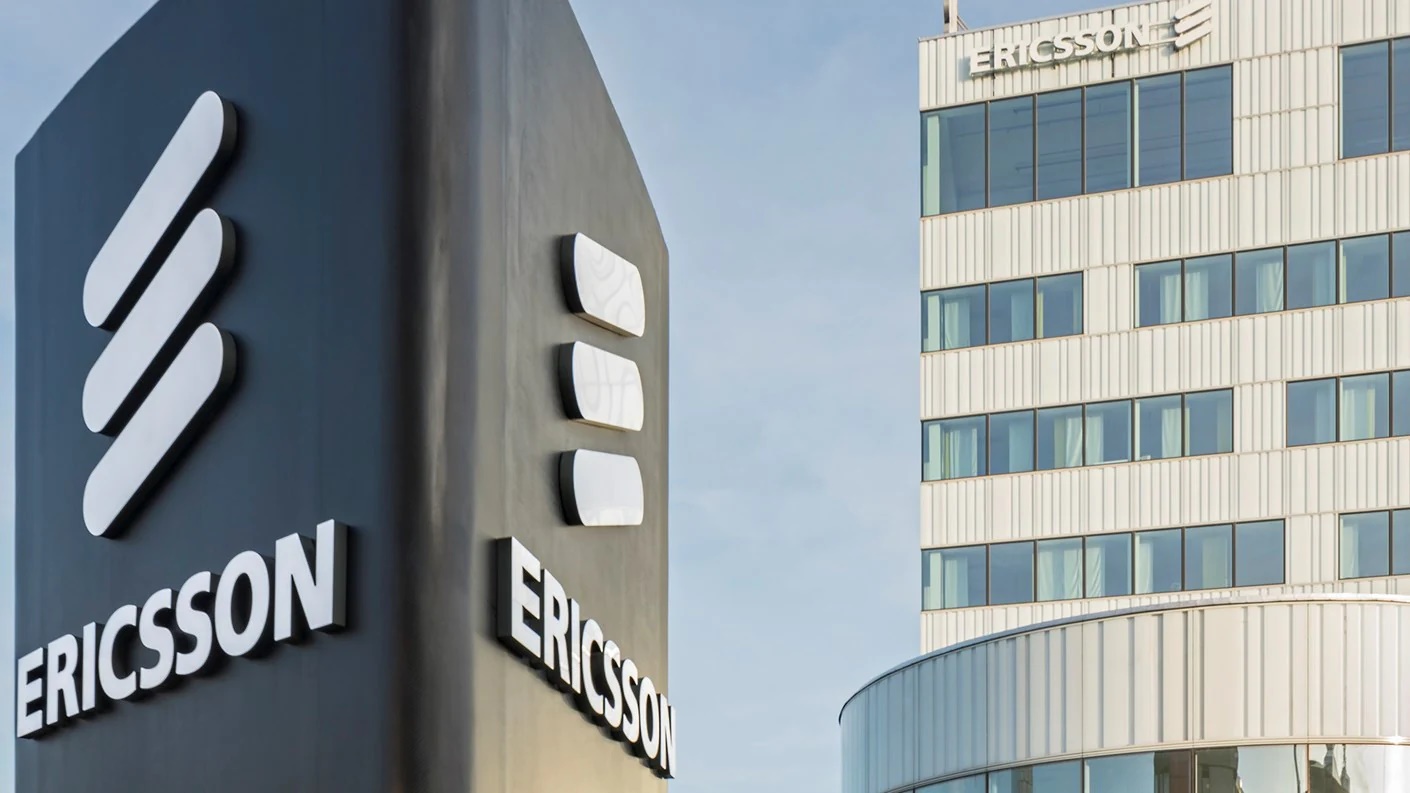 Google Cloud and Ericsson has announced a partnership to jointly develop 5G and edge cloud solutions to help communications service providers (CSPs) digitally transform and to unlock new enterprise and consumer use cases.
Globally, industries with edge presences – including communication service providers, retailers, manufacturers, transport businesses, healthcare and media/entertainment providers – face pressures to build more digitized businesses and new digital experiences for their customers.
To help businesses address this shift, Google Cloud and Ericsson are working together to develop new solutions at Ericsson's Silicon Valley D-15 Labs, a state-of-the-art innovation center where advanced solutions and technologies can be developed and tested on a live, multi-layers 5G platform.
Ericsson and Google Cloud have already completed functional onboarding of Ericsson 5G on Anthos to enable telco edge and on-premise use cases for CSPs and enterprises.
As part of the partnership, Google Cloud and Ericsson are also piloting enterprise applications at the edge on a live network with TIM. The project, which will automate the functions of TIM's core 5G network and cloud-based applications, will use TIM's Telco Cloud infrastructure, Google Cloud solutions and Ericsson's 5G core network and orchestration technologies.
The joint offerings will help enterprises in the automotive, transportation, manufacturing and other sectors improve efficiencies and lower latency by bringing connectivity close to companies' physical locations.
Thomas Kurian, CEO, Google Cloud, says: "Organizations have a tremendous opportunity to digitally transform their businesses with 5G and cloud capabilities like artificial intelligence and machine learning at the edge. We are proud to partner with Ericsson to help build a foundation for communications service providers and enterprises alike to take advantage of cloud technology and cloud-native services, from telecom network core to the edge and enterprise premises."
Niklas Heuveldop, President and Head of Ericsson North America, says: "5G is a powerful innovation platform. Combined with edge cloud capabilities, 5G has the potential to accelerate the digital transformation of virtually any sector of industry or society. We are excited about our partnership with Google Cloud as we engage with our customers to leverage our combined capabilities to solve real-world business challenges for the benefit of consumers, enterprises and society at large."
Ericsson and Google previously formed a services partnership to enable the digital transformation of operator networks and application migration through cloud-native, container-based solutions.