MTN Appoints Odunayo Sanya as Executive Secretary of MTN Foundation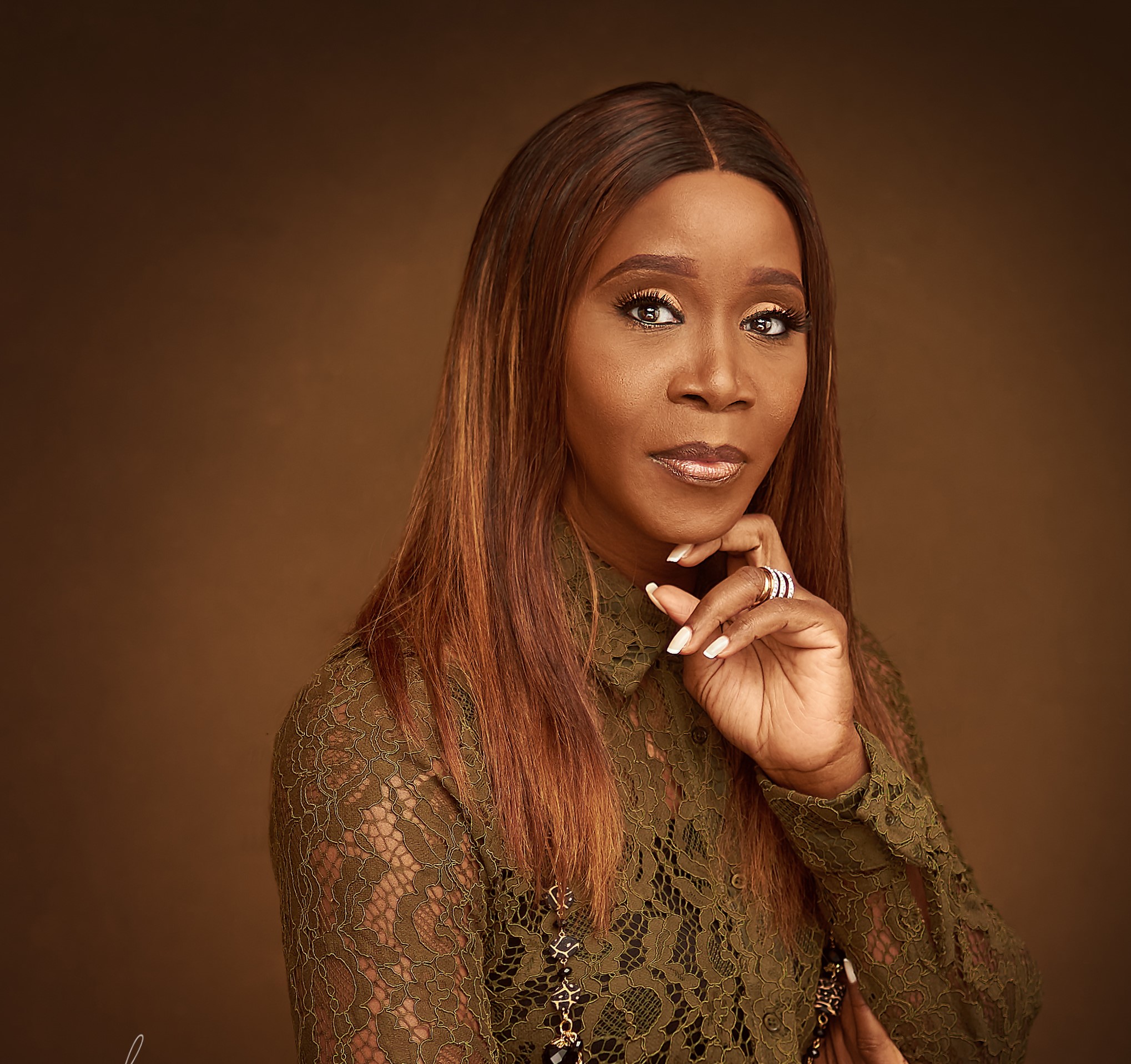 MTN Nigeria has appointed Odunayo Sanya as Executive Secretary of MTN Foundation. She replaces Nonny Ugboma who held the position from January 2009 to March 2021.
Odunayo Sanya has over two decades of experience in the education, banking, development and telecommunication sectors in Nigeria. She is versed in customer experience strategy & management, business process outsourcing, customer
intelligence, contact center management, billing services, retail management, operations management, and collections and credit management. She is an alumna of the Lagos Business School and the International Institute for Management
Development, Switzerland, with executive training at the Harvard Business School and Cornell University. She holds a bachelor's degree in political science from the University of Abuja and is a certified coach, speaker and trainer with the John Maxwell Team. Odunayo is an International Speaker and has presented papers across Europe and Africa. She is also a mentor on multiple platforms.
With over 16 years of experience within the MTN Group, Odunayo has already served in different capacities across the organisation including General Manager, Planning & Customer Management, Senior Manager, Business Planning & Customer Management, Senior Manager Billing Services and Operations and Manager – Consumer, Small Business, VIP & Dealer Support.
In 2019, Odunayo received the Marketing World 'Customer Service Thought Leader Award' in Accra, Ghana. She was also the 2019 Global Leadership Program Speaker at Coventry University in the United Kingdom. She was voted the 2020 Sales Ruby Influential Leader of the year. In 2021 she was named among the Top100 Career Women in Nigeria by the 9to5 chick and The PowerWoman Network.
Prince Julius Adewale Adelusi-Adeluyi, Chairman MTN Foundation said; "These are exciting times for MTN Foundation and the MTN business at large. We look forward to benefiting from her expertise as we align with the overall Sustainable Development Goals (SDGs), national priorities and the organisation's corporate social investment objectives. We wish Odunayo all the best in this new role."
Meet Gozy Ijogun, New CEO of Task Systems Ltd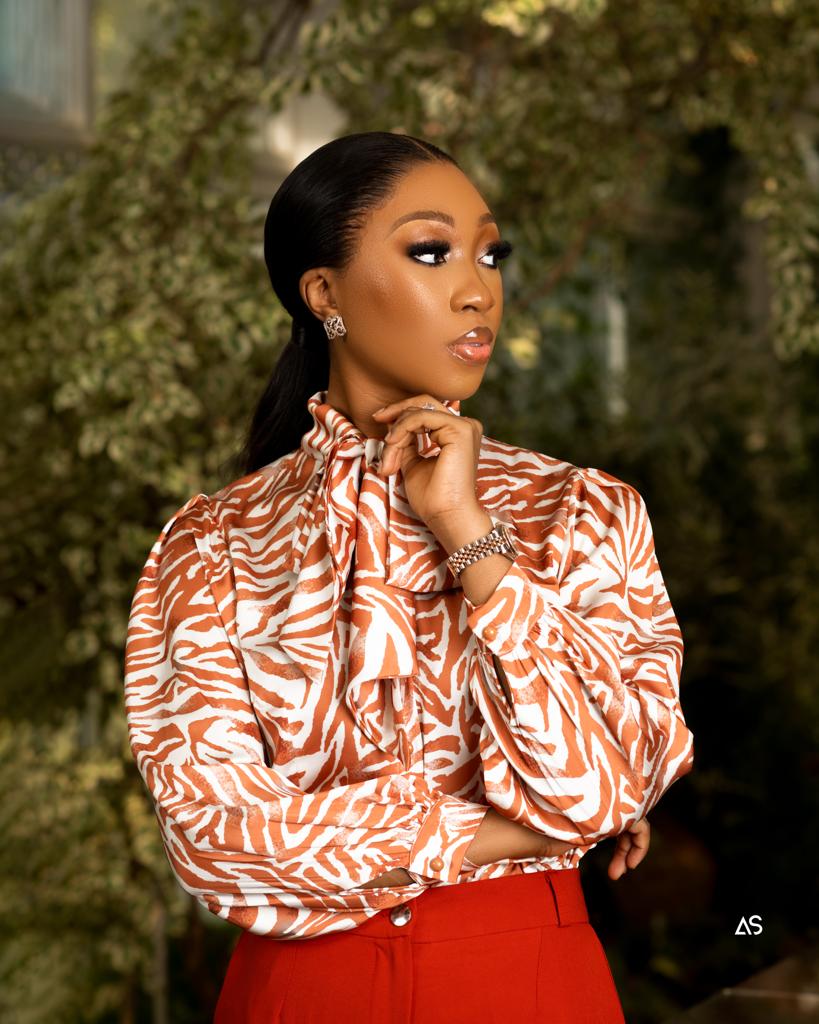 At 25, armed with a degree in Chemistry from University College, London, a Master of Science degree in Accounting, Organizations and Institutions from the London School of Economics, she altered the digital roadmap of the nation by launching the first structured mobile devices distribution company in Nigeria, TD-Mobile.
Defying all odds, Ijogun delivered a whooping N38bn in her first year with just 7 staff members. At the launch of this ambitious project at Eko Hotel in 2013, which was witnessed by many CEOs from the Banking and Manufacturing sectors and Senior Executives of major mobile device OEMs, Mrs. Gozy Ijogun was clear on her mandate to structure and disrupt the sector.
This young enterprising lady summarized her speech that night by saying she was in Nigeria to add value on emerging tech products and complimentary services and was determined to succeed. It was a simple speech with great confidence. One year later, she delivered more than investors expected. Within a few years, her company, TD-Mobile which was technically a startup was appointed Authorized Distributors by major mobile devices brands in the world – Nokia, Samsung, Infinix, Tecno, Apple Inc etc.
With her very outstanding performance, TD-Mobile was now integrated into TD Africa Distributions Ltd., the pioneer and leading ttechnology distribution company in Sub-Saharan Africa, representing over 25 global brands like MICROSOFT, IBM, HP, CISCO, LENOVO, DELL, ASUS, SAMSUNG, just to mention a few.
Mrs Ijogun, widely renowned as an astute and thorough- bred professional, rose to the position of Managing Director in a short period. Her strong leadership traits were complemented with consistent performance, both in capacity building and growth in revenue, profitability and market share. She introduced a lot of ICT solution products which has placed TD Africa as a distinguished solution-focused Tech Distribution company in the continent. TD Africa also launched creative financing to support the huge network of African Resellers. In a continent marred by volatilities and inconsistencies in policies, access to working capital made possible by TD AFRICA empowered many businesses and birthed thousands more.
Effective, April 1st, 2023, Mrs. Ijogun was appointed the CEO of Task Systems Ltd, an ICT Solutions Company with a clear mandate to be the leading technology company in Africa. Task Systems was launched 36 years ago and has been a pioneer in the tech sector, pioneering a lot of innovative ICT solutions in the Oil, Banking, Media and Multi-media, Manufacturing and Public sectors with over 27 global awards to her credit. Task Systems has been the support solutions backbone for many companies in Nigeria in the late 90s till date. At a time, Task Systems had over 257 tech professionals deployed in major companies like Shell, Chevron, Total PLC.
A Global Citizen with major senior Management courses attended at global institutions like Harvard, she is also a digital native and one of the brains behind This is Me – a Corporate Social Responsibility(CSR) drive spearheaded by TD Africa and supported by major multinational corporates which focuses on lending greater engagement and support for the voiceless, physically challenged and other vulnerable members of the society as means of restoring their dignity and helping them achieve their innate potential.
Mrs. Gozy Ijogun is married and blessed with three lovely kids.
Northern Youth Group Honours NCC's Finance Director, Gontor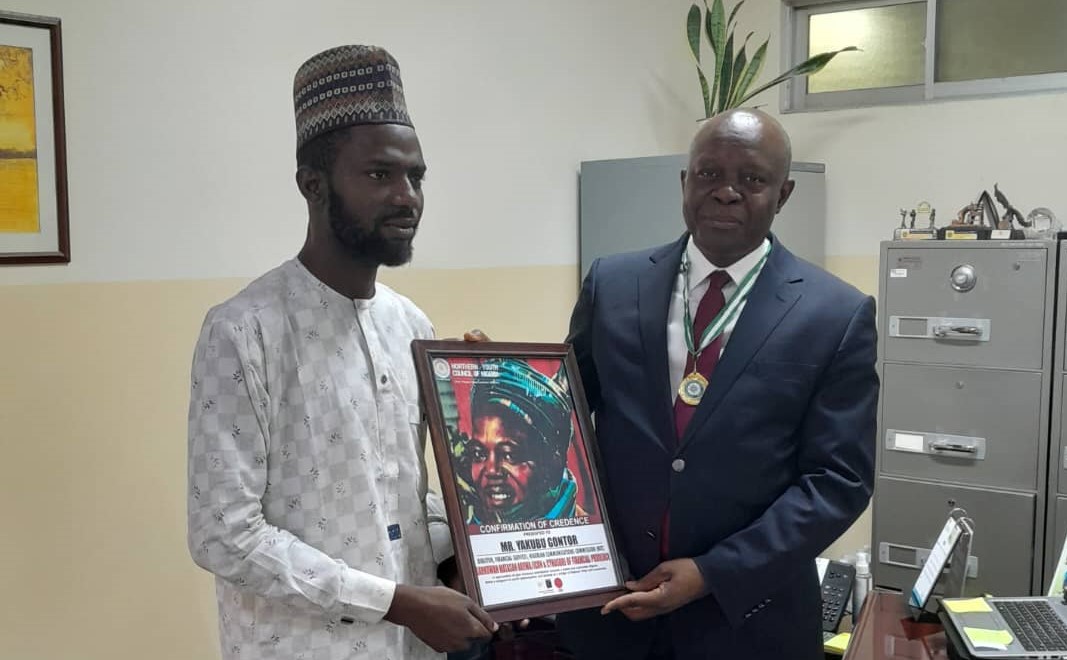 The Director of Financial Services at the Nigerian Communications Commission (NCC), Yakubu Gontor, has been honoured the Northern Youth Council of Nigeria (NYCN) for his exemplary professional conduct.
NYCN is the umbrella body of youths across the 19 northern states including the Federal Capital Territory Abuja (FCT) with one of the objectives being the promotion of national integration and enhancement of investment in Northern Nigeria for sustainable development.
A delegation of the organisation led by the National President, Dr. Isa Ododo, presented a plaque for award of Garwuwan Matasan Arewa Nigeria (literally translated as 'Shield of Nigeria Northern Youth') during a visit to Gontor in his office at the Commission in Abuja recently.
Ododo said the recognition was based on Gonor's professionalism and his standing as civil servant of repute that has made himself a role model to the Nigerian youth.
"The conferment of the title on our honoree was based on his visionary leadership in the industry as well as his selfless service and immense contributions that have enhanced youth development in northern states of Nigeria," Ododo said.
Ododo also used the opportunity of applaud NCC Management for its efforts in enhancing digital skills in Nigerian youth through projects such as the Digital Nigeria centre (DNC), among other interventionist projects, which Ododo said, have been put in place to encourage youths to harness their digital skills for self-development.
In his acceptance speech, Gontor appreciated youth organisation for promoting the youths of northern extraction, urging NYCN executives to use their connections and network with the governments across the country to carry out more awareness on skills acquisition and functional education and need to be professional in all their dealings.
NCC Commiserates with Family of Ex-Board Chair, Ahmed Joda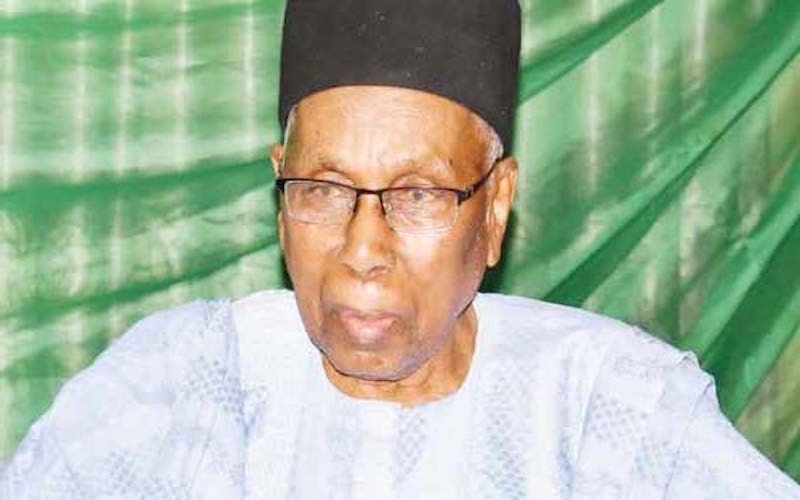 Extols his virtues, leading role in GSM revolution
The board, management and staff of the Nigerian Communications Commission (NCC) have commiserated with the family of the late Alhaji Ahmed Joda, former chairman, Board of Commissioners of the Commission.
In a condolence letter at the weekend, the executive vice chairman of the NCC. Prof. Umar Garba Danbatta, on behalf of the board, management and staff of the commission described the demise of late Joda, OFR, CON, HLR, who died on Friday 13th of August, 2021 at the age of 91, as an irreparable loss to the entire nation.
Extolling the deceased's virtues, Danbatta observed that Joda was "a nation builder, a consummate statesman, an administrator per excellence, a dedicated philanthropist, an egalitarian patriot, a fountain of inspiration, an honest and hardworking person during his lifetime.
According to Danbatta, late Joda "will, indeed, be remembered by all Nigerians, particularly the staff of the Commission and the people of Adamawa State."
He said the Commission will remember the legacy and foundation Joda laid as the chairman of the Nigerian Communications Commission for a decade, and "how he led in setting the tone for the exponential growth in telecommunications service provision in Nigeria and Africa as a whole."
"Our thoughts and sympathy are with the entire family at this grieving period, while we pray for his soul to continue to rest in perfect peace. May the Almighty Allah grant him Jannatul firdaus and also give the entire family the fortitude to bear this irreparable loss. Please accept our most heartfelt condolences," he said in the letter.
Born in Yola in 1930, Alhaji Joda, was a retired first-class Federal Permanent Secretary, who served as the chairman, Board of Commissioners of NCC for 10 years, commencing from 2001 when the commercial launch of Global System for Mobile Communications (GSM) service started in Nigeria.
The board, under Joda's 10 years chairmanship, set the tone and foundation for the digital revolution in Nigeria, which has positioned the sector as a major contributor and enabler to overall socio-economic and political transformation in the country till date.
Late Joda was recipient of multiple national and international honours and other prestigious awards, recognizing his outstanding performance and contribution to the development of Nigeria.