Airtel Offers Free Calls to Support Nigerian Families and Friends in Ukraine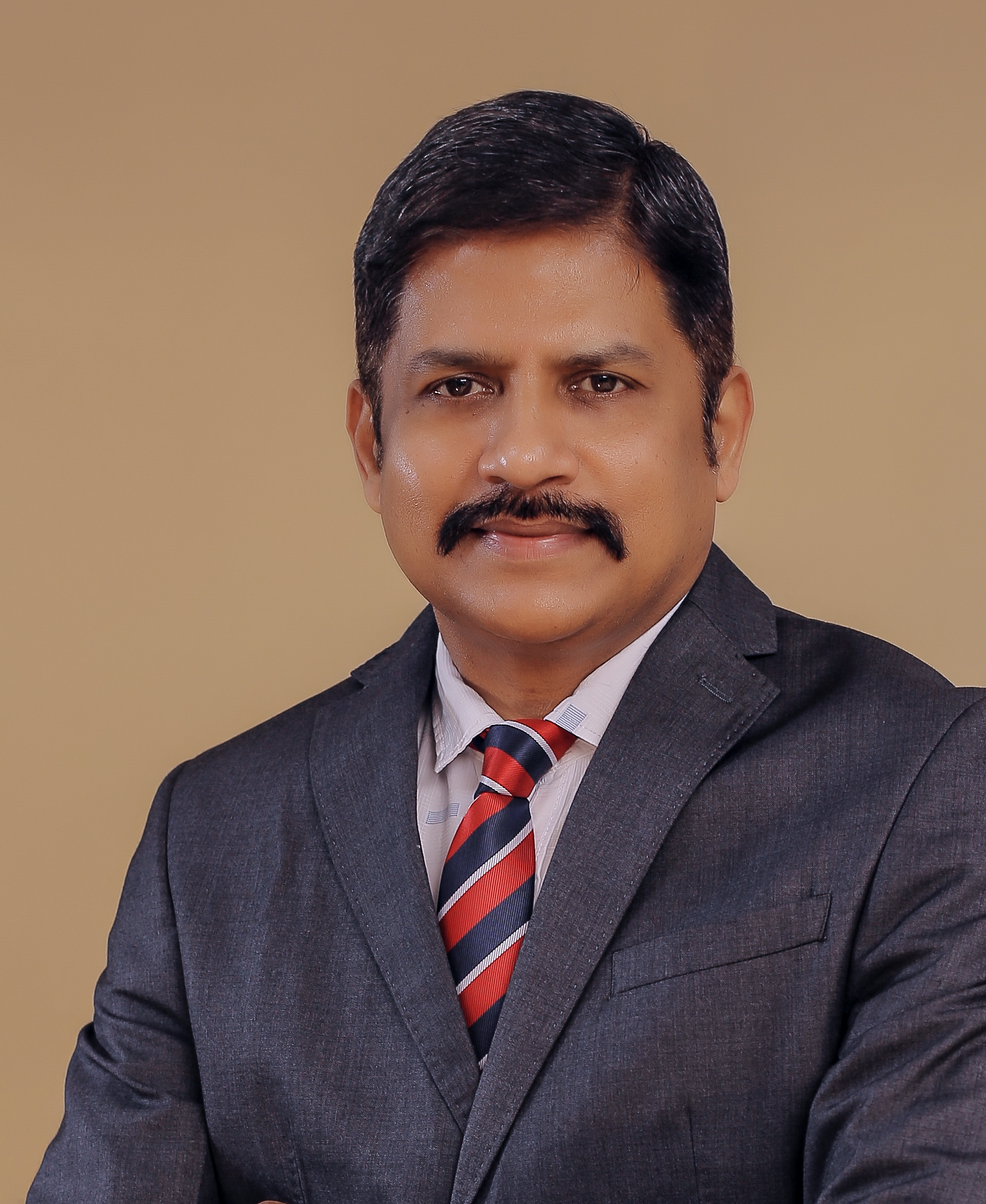 Airtel Nigeria, has announced that customers on its network can now call their loved ones, family members and friends in Ukraine for free and without any conditions attached, noting that it is important to provide unhindered access to everyone who needs to reach out and connect with their loved ones in Ukraine at this time.
The free call service to Ukraine is available to both prepaid and Postpaid customers and apply to both mobile and fixed line numbers in Ukraine.
Commenting on the initiative, the Chief Executive Officer and Managing Director, Airtel Nigeria, Surendran Chemmenkotil, said, "Airtel understands that many Nigerians are anxious about the safety and whereabouts of their friends, family members and loved ones in Ukraine and want to stay connected real time with them. It is our belief that this service will provide unfettered access to everyone that wishes to connect with their loved ones in order to offer them the much needed comfort and succour that we all crave for at this difficult time.
"At Airtel, we love to connect deeply with our customers and we are always inspired to lend our support as we believe that we are one big family. We will always stand by our customers and continue to offer opportunities and innovative offerings that will make life better for them," he said. The free call service to Ukraine is subject to Airtel's Fair Usage Policy.
MTN Unveils Plans for 2025 African Domination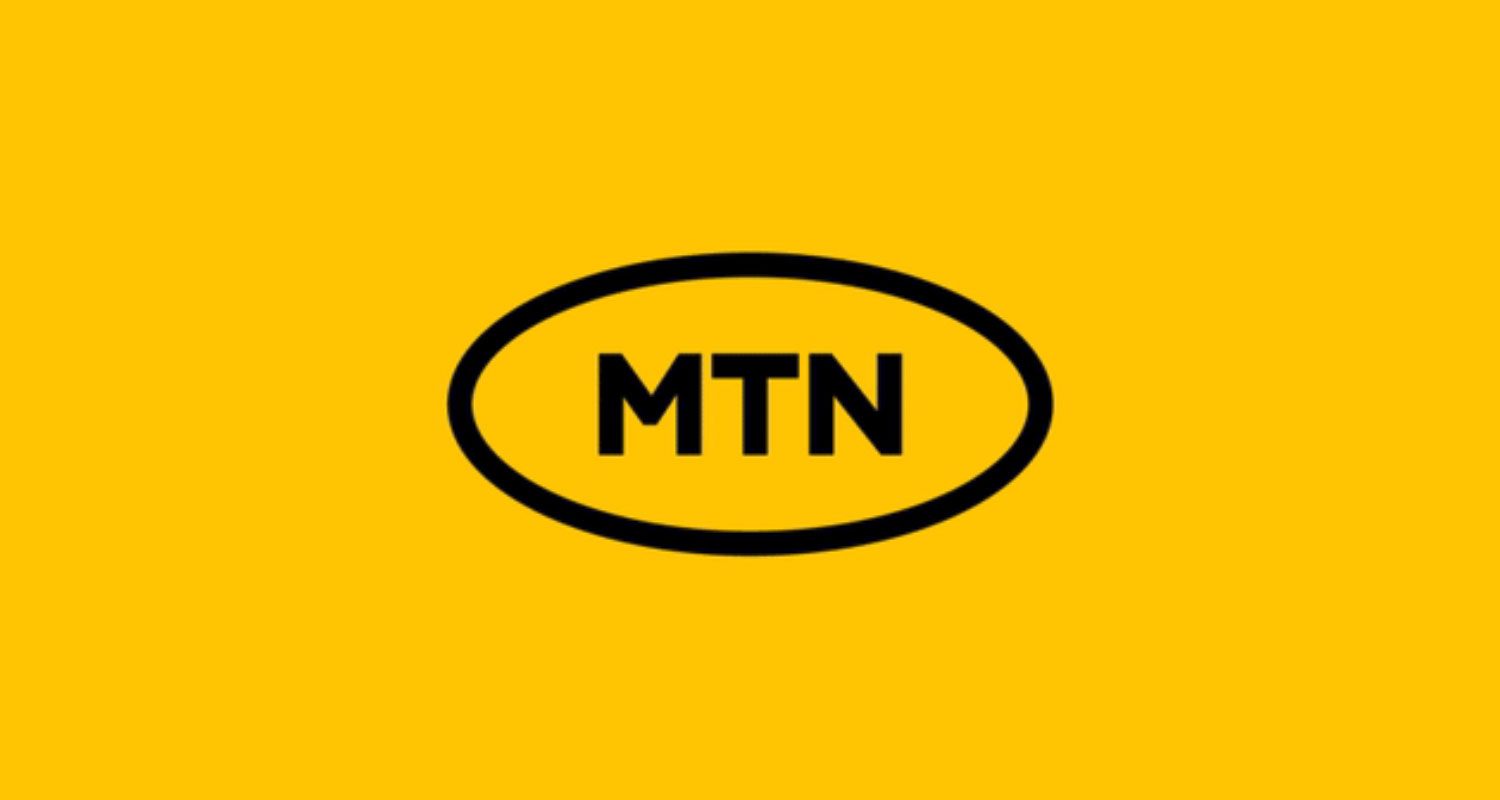 The Chief Strategy and Transformation of Officer, MTN Group, Mr. Chika Ekeji said MTN plans to become the leading player in the fintech solutions (Momo), digital finance (Ayoba), enterprise services, network as a service (NaaS) and API marketplace (Chenosis) spaces over the next three years.
Ekeji stated this in a presentation made to MTN Media Innovation Programme Fellows who visited the company's headquarters in Fairlands, Johannesburg, South Africa as part of their study trip to University of Witswatersrand and MTN Group, said MTN intends to connect 100 million mobile money (MoMo) users, 100 million Ayoba users, $0.5 billion enterprise service revenue, become number one Africa's NaaS platform and API gateway respectively.
On connectivity, "We intend to have 300 million total mobile users, 200 million mobile data users, 10 million home broadband users and $0.5 billion fiber investment. On the financial side, intend to achieve 15 per cent revenue growth par annum, 25 per cent of revenue from platform, Rand 6 billion cost savings and 40 per cent EBITDA margin. Rand 25 billion ARP proceeds, 1.0x holdco leverage, $2 billion capital expenditure per annum maintained and 20 per cent return on equity (ROE)," he said.
ASUS Unveils Zenbook 14X OLED and Zenbook 17-Fold for Nigerian Market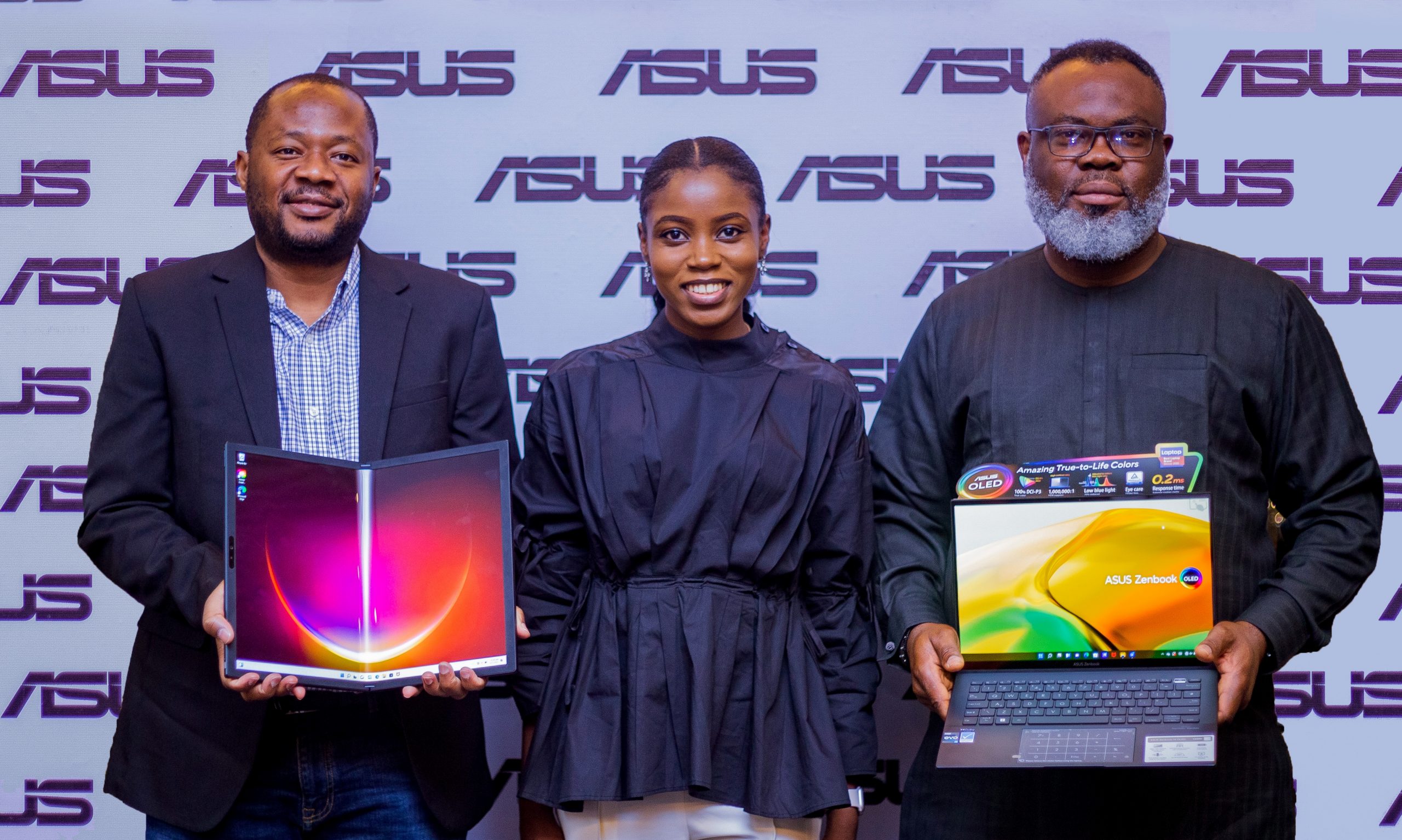 Leading multinational computer and electronics company, ASUS, has said it will continue to defend its proud tradition of creating innovative technologies for everyone to enjoy, as it introduces to the market, ASUS Zenbook 14X OLED (UX3402) and Zenbook 17-Fold (UX9702) respectively.
The country manager for ASUS English speaking Africa, Simplice Zaongo, who made this known during the maiden ASUS media gathering event held at Ikeja, Lagos, said that ASUS brand, its accomplishments and its latest technologies draws on the feedbacks from its consumers.
He introduced the ASUS Zenbook 14X OLED (UX3402) and Zenbook 17-Fold (UX9702) to the media, saying the incredible journey with worldwide achievements of ASUS has earned a total of 57,156 awards from some of the world's most prestigious international organizations and media groups.
''Each award is a testament to our relentless quest to create solutions designed for the benefit of everyone,'' Simplice said adding that besides being the number one consumer notebook brand in Asia-Pacific and East Europe, ASUS gaming notebooks account for the highest market share,
Marketing manager, ASUS Nigeria, Adeola Odeleye, disclosed that "ASUS is driven by innovation and passionate about technology. We dream, dare, and strive to create an effortless and joyful digital life for everyone. We're always in search of incredible ideas and experiences, and we aspire to deliver the incredible in everything we do."
ASUS currently has three distributors in Nigeria namely Coscharis Technologies, Mitsumi Distribution and TD Africa. There are five service centres in Lagos, Abuja, Port Harcourt, and Enugu.
Despite 5% Excise Duty Moves, NCC Keen On Crashing Telecom Tariff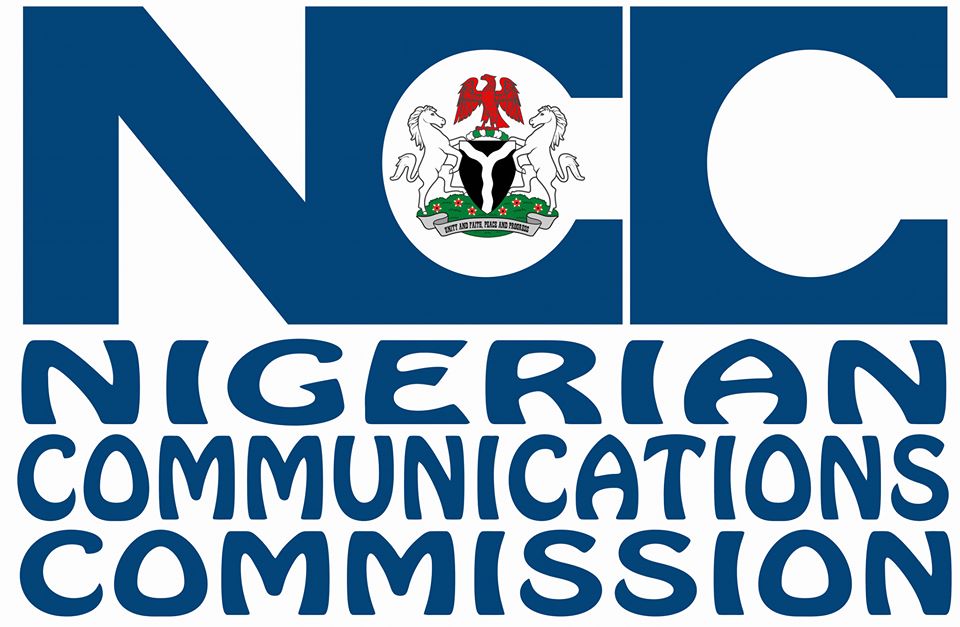 By our Staff Reporter
Despite dusts being raised in some quarters on the proposed 5% excise duty on telecommunications services, the Nigerian Communications Commission (NCC) body language is clear that there would be continuous pursuit of regulatory initiatives aimed at consistently reducing service tariff for telecom consumers as it has continued to do over the last two decades of liberalisation, despite economic headwinds.
Already, the Commission has been working assiduously to ensure that the Nigerian National Broadband Policy 2020-2025 is implemented vigorously which would see to data costs brought down to not more than N390 per 1GB of data (i.e., 2% of median income or 1% of minimum wage).
The Broadband Plan sets a speed target of a minimum of 25Mbps in urban areas, and 10Mbps in rural areas, and envisages 90% broadband coverage through the collaborative efforts of all stakeholders for the country's population by 2025.
Nigeria's broadband usage has moved up from 40.9 per cent in February 2022 to 44.5 per cent in July 2022, a figure considered hopeful for achieving the national broadband target of 70 per cent in 2025.
Also, telecom operators have over the years invested billions of dollars in about five international submarine cable landing systems which has seen tens of terabits of broadband capacity enter Nigeria and deployment of fibre optics deployments of 54,725 kilometres which has lowered the cost of voice, data and video services.
Recall that Nigerians used to pay N50 per minute for voice call in the early days of mobile services unlike now that they pay only N3.90 kobo and N4.70 kobo depending on whether they are using large operators (GSM) or small operators according to the approved Mobile (Voice) Termination Rate (MTR).
Telecom industry observers say the above initiatives by the Commission makes it impossible for the new excise duty to impede the growth and development of the industry. According to them, Nigeria's telecom industry has in the last 20 years has recorded unprecedented milestones which has seen the cost of telecom services for the consumers drop massively both in price of voice calls, short message services and data.
A Tax for All
Recently, the Minister of Finance, Budget and National Planning, Zainab Ahmad announced that her ministry would implement a 5% excise duty on telecommunications services in Nigeria which caught users of Nigeria's telecommunications consumers by surprise.
The minister who disclosed that President Muhammadu Buhari approved excise duty on telephone recharge cards and vouchers, said the charge was part of new items on the list of goods liable for excise duty on the Finance Act in the country.
Excise duty is a levy charged at the time of manufacturing. It is also a form of indirect tax on the sale or consumption of certain goods, products, services or activities such as tobacco, alcohol, narcotics, gambling etc., mainly to discourage their use and consumption. Nigeria's Finance Act has extended the list to include beverages, non-alcoholic drinks etc, to raise at least N150 billion from the duty.
The new five per cent levy on recharge cards will increase call costs and add to other taxes levied on telcos operating in the country. Some of these levies include the right of way charges, National Information Technology Development Fund Levy, National Cybersecurity Fund, and Annual Operating Levy in addition to existing statutory taxes like tertiary education tax, companies' income tax, and value-added tax.
Minister Calls for Dialogue
The announcement of the five per cent excise duty on telephone services has not gone down with the Federal Minister of Communications and Digital Economy, Prof Isa Ali Ibrahim (Pantami) who said his Ministry which oversees the industry was not consulted and that the timing of such duty is antithetical to the growth of the industry.
"I was not consulted before the decision on five per cent excise duty was reached, and it was unfair to impose such a tax on an industry that was already burdened with other taxes and already contributing about 17 per cent to the country's revenue", he said.
Speaking at a recent event in Lagos, Pantami told his audience, including the Chairman of the House Committee on Telecommunications, Hon. Akeem Adeniyi Adeyemi, that his position was already shared by the National Assembly which was also not also consulted on this issue before it was announced.
"We must do what we need to do to protect the industry. Beyond making our opinions known, we will take legitimate and legal steps to stop any plan against the interest of the Information and Communication Technology (ICT) industry", he said. He said, "We have not been contacted officially. If we were, we would have pleaded our case. As a minister and based on the provision of the constitution of Nigeria, session 148, we are exercising power of Mr. President.
"When VAT was increased to 7.5 per cent, I was not consulted, I only heard the announcement and I think there is something questionable about the process. I am glad that we are on the same page with our national assembly members. They too were not consulted despite the fact that they are part of the committee."
Telcos Begins Implementation
Although, the industry's telecom bodies were not happy with the excise duty on telecom services, licensed mobile network operators have commenced implementation and there has not been any negative impact of the exercise on the subscribers.
A look at the 5% excise duty on telecom services show that when it was first mooted in May this year, the telcos through their umbrella body called for an upward review in voice calls, short message services (SMS) and data costs, citing rising energy costs and high operating expenses as major reasons.
The Association of Licensed Telecom Operators of Nigeria (ALTON) in a letter addressed to the Nigerian Communications Commission (NCC) proposed upward review of the price of calls will increase from N6.4 to N8.95, while the price cap of SMS will increase from N4 to N5.61, citing rising energy costs and operating expenses which had gone up by 35 per cent.
In July, at a stakeholders' forum on implementation of excise duty on telecommunications services in Nigeria held in Abuja, Engr. Gbenga Adebayo, chairman of ALTON, said the burden would be on telecommunications consumers.
"It means that subscribers will now pay 12.5 per cent tax on telecom services, we will not be able to subsidise the five per cent excise duty on telecom services. "This is as a result of the 39 multiple taxes we already paying coupled with the epileptic power situation as we spend so much on diesel," he said.
Also, the President of the Association of Telecommunications Companies of Nigeria (ATCON), Ikechukwu Nnamani, said the five per cent excise duty on telecom services did not conform with present realities.
Mr Nnamani represented by the Executive Secretary, Ajibola Alude said that the state of the industry was bleeding and suggested that the five per cent excise duty be stepped down as it could lead to job losses. "It is not well intended, because the industry is not doing well currently," he said.
NCC's Position on Price Increase
Already, the issue of increase in tariffs which the telcos as asking for cannot just be done with fiat. The Nigerian telecom industry is run by the National Communication Act 2003 which empowers the Nigerian Communications Commission (NCC) to regulate the industry for orderly cohesion, growth and harmony.
According to the NCA 2003 and NCC Regulations, before a new tariff is implemented, the telecom licences are made aware and their inputs are sent through submission of memoranda. The issue is then subjected to a Cost-Based industry study which will thereafter be presented to the telecom industry licensees as a draft before implementation is announced.
The Commission had in December while introducing a new termination rate for international traffic stated that the MTR of N3.90 for generic 2G/3G/4G operators and N4.70 for new entrant Long Term Evolution (LTE) operators determined in 2018 will continue to apply for local call terminations until a new rate is determined by the Commission pursuant to its powers as enshrined in the Nigerian Communications Act (NCA), 2003.
The Executive Vice Chairman of the NCC, Prof Umar Danbatta, in his remarks at the recent stakeholder forum on 5% Excise Duty, said the Duty was to have been implemented as part of the 2022 fiscal policy measures. He said the industry had considered the earlier scheduled commencement date of June 1, inadequate and duly took this up with the federal government.
Danbatta added that the NCC had engaged with the federal ministry of finance, the Nigerian customs service and consultants from the World Bank to get needed clarifications. "These engagements enabled us to better understand the objectives and proposed implementation mechanisms of the excise duty. We consider it imperative that these implementing agencies should also meet directly with telecoms industry stakeholders to address areas of concern.
"As the regulator of the telecoms industry, we are responsible for ensuring that industry stakeholders understand their fiscal and other obligations, so that they can maintain full compliance with government policy'," he said. He added that the excise duty covered both pre-paid and post-paid telecommunications services.
A Prosperous Future for All Telecom Consumers
Danbatta, added that emerging technologies and advancements in the sector demand that the Commission is prepared to match these developments with appropriate regulations and guidelines. He listed successes recorded since 2015 in teledensity, broadband penetration, and significant contribution of the industry to the gross domestic product (GDP) that grew from 8.5 per cent in the 4th quarter of 2015 to 12.61 in the 4th quarter of 2021.
He said the sector also attracted over $2 billion in foreign direct investment over the period. He listed some other key achievements of the Commission under him to include the recent successful auction of 3.5GHz spectrum for 5G services, licensing of 7 fibre optics infrastructure providers, and adding up to 38,296 kilometers of fibre optic in the country.
Danbatta noted that access gap clusters in the country have been reduced from 217 to 114 to enable 15 million Nigerians have access to telecommunications services, and increase of fibre optics deployments from 47,000 kilometers to 54,725 kilometers.
The above successes did not go unnoticed as the new Permanent Secretary, Ministry of Communications and Digital Economy, Dr. William Alo, commended the regulator for its unflinching regulatory prowess. "So far so good. The entire country, and beyond, is fully aware of the strategic importance of the NCC as a regulating institution of the telecommunications industry in Nigeria."
Alo who stated this while receiving briefing from the management team of NCC, further said. "And, of course, we are aware today that between oil and communications, the latter is gradually taking over in the provision of revenue for the country as the nation strives to diversify the economy," he said.
He said of a truth, the quality of service has improved tremendously over the past few years now and that the Commission deserves a pat on the back for what it has done in that direction. "Your efforts are generally felt in the economy. So, when you talk of digitalization of the economy the NCC and the operators are the first port of call."