Verve International Issues over 35 million Cards in Nigeria

Verve International said it issued over 35 million active payment cards to date, as well as a combined aggregate of well over 50 million tokens, taking into account its complement of physical (plastic) and digital payment tokens.
It also announced a marked expansion in its payment scheme, onboarding over 200 direct Scheme members cross-continent and also firmly consolidating its growing market share in Nigeria.
On the African foront, Verve cardholders are provided with the benefit of using the Verve card in Nigeria and 21 other African countries, underscoring the company's resolve to ensure the seamlessness of transactions across the continent, particularly for the critical mass of consumer demographics, whilst driving value and efficiency for African financial institutions.
On a global scale, through strategic partnerships with partners such as Discover Financial Services, as well as a plethora of rapidly expanding issuing and acceptance partnerships, including major financial institutions such as KCB across East Africa and a growing network of SACCOs in Kenya and Uganda who issue/accept Verve cards; Verve cardholders are able to perform transactions and make payments from anywhere and anytime using their Verve Card.
The Verve Global Card from the Discover partnership is accepted in 185 countries that include the United States of America, United Kingdom, South Africa, and the United Arab Emirates (UAE).
Very recently, in a bid to further expand its footprint in the East African region, Verve deepened its partnership with KCB Bank of Uganda in a move that will see the acceptance of the Verve Card on KCB Bank's widespread and strategically distributed Point of Sale (POS) merchant network across Uganda, commemorated with a joint announcement and media event in Kampala earlier in February.
Cardholders have come to regard Verve as a safe and reliable payment solution for everything payment. Verve cards can be used across a wide range of payment channels like Point of Sale (POS) terminals, Automated Teller Machines (ATMs), web, among others.
Chief Executive Officer (CEO) of Verve International, Vincent Ogbunude, stated that Verve continues to provide innovative ways to make transactions and payment more secure and convenient for loyal customers across the globe.
He said, "As the world continues the shift towards a cashless system, and in the face of an increased uptake of digital payments, it has become important that we find new and innovative ways to serve our cardholders and ensure that they have a seamless and secure payment experience, providing them with the good life.
"At Verve, we remain focused on improving our customers' experiences, while making their lives better; and with this in mind, we seek out opportunities to ensure that mechanisms that will make our goals possible are put in place."
Verve international is the first and only EMV-certified pan-African, customer-centric payment scheme (a subsidiary of the Interswitch Group), issuing cards and payment solutions to individuals, issuers, and organizations; and remains committed to pushing the bounds in terms of customer experience and payment possibilities.
Why MTN Made Senior Leadership Changes in Nigeria, Iran, Sudan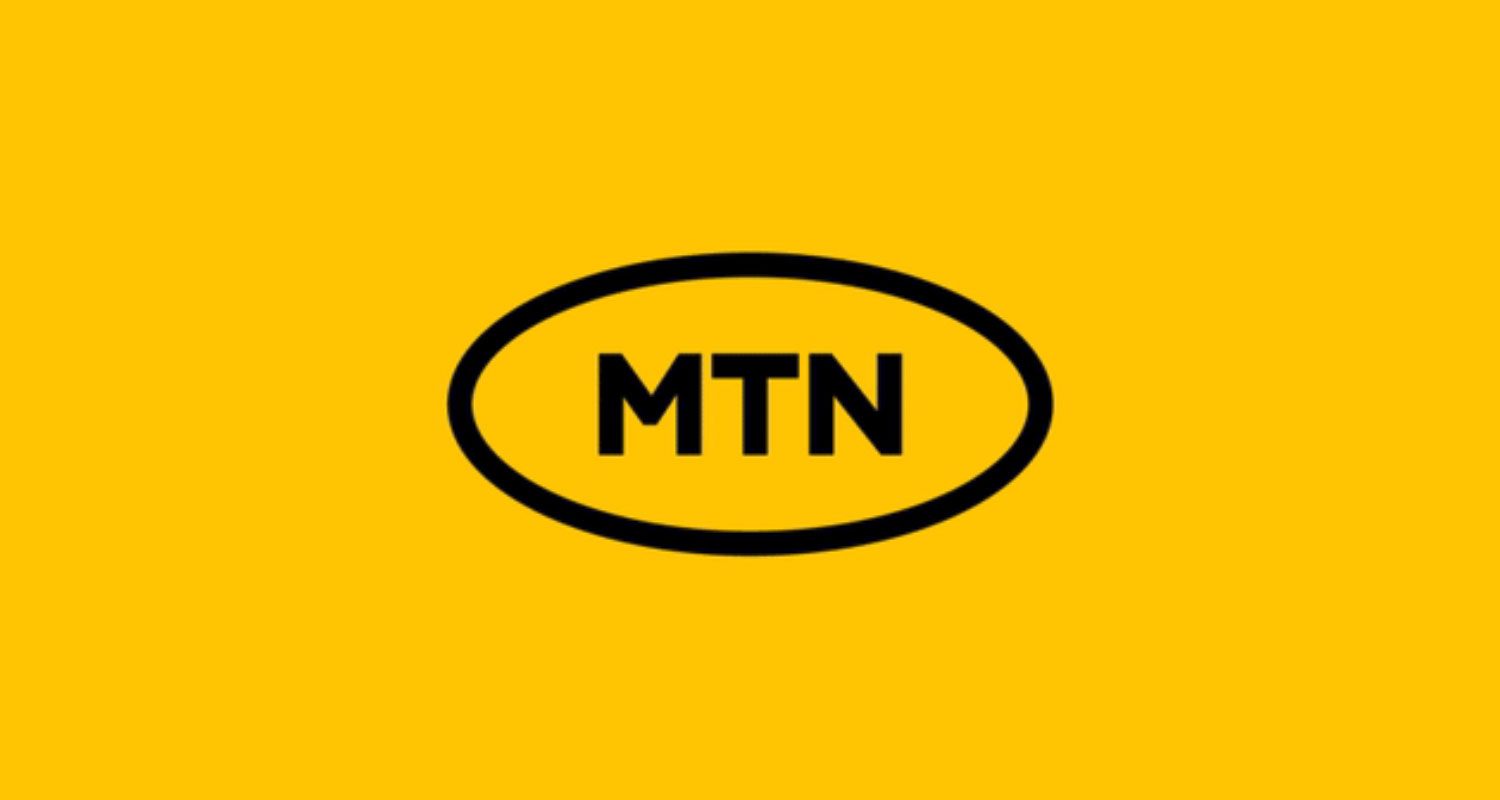 MTN Group has made senior leadership appointments to operating companies in Nigeria, Iran and Sudan, all of them internal candidates, as it focuses on executing on its strategy to drive growth, de-leverage faster and reveal value in our fintech and fibre businesses.
The appointments are effective 1 April 2022. "A vital enabler of our strategy is having the best talent, culture and future-fit skills," says MTN Group President and CEO Ralph Mupita. "Today's announcement demonstrates the depth of talent within the Group, as well as the strength of our succession planning."
Following the recent appointment of MTN Nigeria Chief Operating Officer Mazen Mroue as MTN Group Chief Information and Technology Officer, Hassan Jaber assumes the COO role at MTN Nigeria. He moves from MTN Irancell, where he serves as COO, bringing with him some 25 years of telecoms and digital experience within the MTN Group.
Jaber's track record of building and scaling-up telecom operations and developing digital businesses through the power of mobile technology will be instrumental to MTN Nigeria as it plays its part in delivering on the Group's strategic intent of leading digital solutions for Africa's progress. He has served MTN in numerous markets, including Ghana, Guinea-Conakry, Sudan, Syria, Afghanistan and Yemen.
Malik Melamu, with over 28 years of managerial and executive experience, will assume the position of MTN Irancell COO, joining from MTN Sudan where he has been CEO over the last five years. Among other roles at MTN, he previously served as MTN Benin CEO and as Executive for Sales and Distribution and Customer Experience at MTN Group.
Stepping into the CEO role at MTN Sudan is Ziad Sabah, whose career within MTN spans more than a decade, most recently as MTN Syria CEO and before that as the Chief Marketing Officer of MTN Syria. Ziad is a seasoned business leader and will play a pivotal role in strengthening MTN Sudan's market position through initiatives to advance digital and financial inclusion.
"These appointments demonstrate the depth of leadership bench-strength within the MTN Group, and we remain focused on delivering sustainable growth to our stakeholders. Nigeria, Iran and Sudan are markets with attractive demographics and tremendous potential growth opportunities for digital and financial inclusion," concludes Mupita.
Inlaks Computers Retains ISO 27001 and ISO 22301 Certificates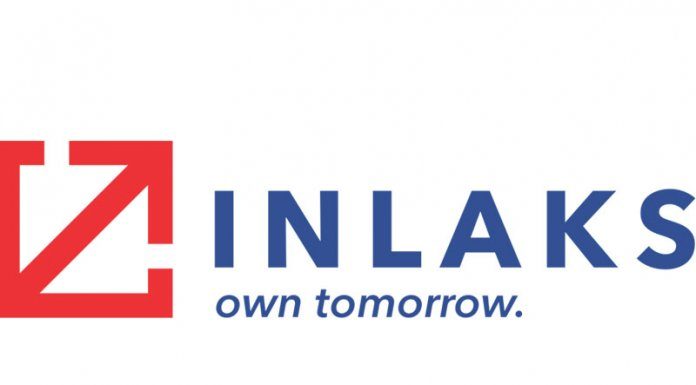 Inlaks, a foremost ICT infrastructure, and systems integrator in Sub-Saharan Africa has been re-certified to ISO/IEC 27001:2013 (Information Security Management System) and ISO 22301:2019 (Business Continuity Management System).
In addition to the recertification, Inlaks was also successful at the surveillance audit of her ISO 9001:2015 (Quality Management System) and ISO/IEC 20000-1:2018 (IT Service Management System).
The managing director and CEO of Africa Operations, Kyari Bukar, said the management recognises the importance of developing, implementing, and maintaining its systems to international best practices hence the renewed commitment to getting the company certified to the different ISO standards.
Achieving ISO certification is a fundamental requirement for businesses in the last decade as new technology for business are changing faster than ever.
ISO helps in focusing on the important areas of businesses and improving efficiency, thus providing sound foundations that increase productivity and profit.
Bukar said maintaining the PECB MS (MSECB) Management System Certificates proves the dedication of Inlaks leadership and team towards the continual improvement of our processes and services.
Bukar explained that as a leading information technology solution provider in Africa, we remain resolute to the delivery of quality IT services while also ensuring the security of our information system and assets in order to meet the enterprise business objectives and ensure continuity of our operations.
"This commitment to the delivery of business continuity and information security extends to personnel at all levels of the organisation. We could not have achieved this success without the collective effort of everyone at Inlaks.
"We do this by observing all applicable statutory, regulatory, contractual, and organisational requirements while providing these services and to minimise the impact of any interruption to our business activities,'' Bukar further explained.
"Our Business Continuity management system identifies critical business processes and risks, provides a plan to maintain or restore critical business operations from the effects of major failures or/and disasters and a plan to communicate with key people during the crisis," Bukar added.
Established in 1982, INLAKS is an Information Technology Systems Integrator specialising in the deployment of dynamic and highly scalable ICT Infrastructure Solutions.
Its customers cut across various segments including Banking, Telecommunication, Oil/Gas, Power, Utilities and the Distribution sectors of the economy.
Why NCC is Accelerating Robust Digital Infrastructure for Improved Financial Services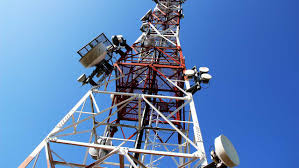 The Nigerian Communications Commission (NCC) has reaffirmed its commitment to accelerate deployment of robust broadband infrastructure accessible to all Nigerians to enhance their access to the required resources to carry out seamless digital financial services, irrespective of their locations and circumstances.
The Commission gave the assurance at a programme organised to commemorate Year 2022 World Consumer Rights Day (WCRD).
At the programme which took place at the Commission's Head Office in Abuja recently, and implemented in the context of the global theme: 'Fair Digital Finance', the Management of NCC announced the establishment of a dedicate desk, tagged: "TELCARE" to be operated across the country to enhance telecoms consumer protection.
Attendance and participation at the event, operated in-person and virtually, was overwhelming. Board members, senior management and staff of the Commission, collaborating agencies and other critical industry stakeholders were among the participants.
The event also ran concurrently with a roadshow carried out in Abuja and other NCC zonal offices in different parts of the country, to enlighten telecom consumers on the significance of the WCRD and to engage them on the NCC's unwavering commitment to consumer protection.
Speaking at the event, the Chairman, Board of Commissioners of NCC, Prof. Adeolu Akande, said in line with NCC's mandates, the Board and Management have been upbeat in implementing regulatory initiatives aimed at building a robust digital ecosystem to drive the frontier of digital economy with positive impacts on all other sectors in the nation's economy.
Alluding to the theme of the WCRD 2022, Akande said considering the increasing number of telecom consumers who are also users of digital finance services, the Commission is working assiduously to ensure that all consumers, including the most vulnerable, are provided with access to manage their finances, and protected from scams, fraud, and phishing to safeguard their data.
Earlier in his keynote address, the Executive Vice Chairman of NCC, Prof. Umar Danbatta, said the theme of this year's WCRD aligns with the emerging realities of the regulatory goals of the Commission. He informed the audience that the Commission is aware of the dynamic changes in the telecom industry, even as the Commission consolidated the growth in the telecommunication sector since the sector's liberalisation in 2001.
Danbatta stated that the growth in the telecom industry has led to convergence in different sectors, especially between telecoms and financial service sector. According to him, there is no greater demonstration of this than the fact that financial transactions that were once conducted in-person at banking halls are now undertaken on consumers' mobile devices.
"Financial and commercial activities have been digitised, and the most common of this is the Unstructured Supplementary Service Data (USSD), which has brought ease to financial transactions," he said.
Danbatta declared that NCC embarked on various initiatives including the licensing of Infrastructure Companies (InfraCos), effective utilisation of spectrum, industry collaboration to address operators' challenges, increased collaborations with relevant government agencies such as the Central Bank of Nigeria.
According to him, a central objective of these initiatives is to ensure availability, accessibility and affordability of ubiquitous broadband services to drive growth in all sectors, including financial services sector.
The EVC explained further that the Commission has been working hard to ensure that broadband penetration gets to every part of the country. He asserted that the number of active mobile subscriptions reached 195.4 million while Internet subscription has exceeded 141 million, because there has been increasing broadband penetration which stood at 40.88 per cent as at December 2021.
"Despite some of the challenges confronting the sector, telecommunications remained an enablers of growth in the Nigerian economy, in the year 2021. The Information and Communications sector contributed over N17 trillion to the nominal Gross Domestic Product (GDP), according to data from the National Bureau of Statistics," Danbatta said to put the contribution of telecom and ICT in context that the audience could relate with.
Also, consistent with NCC's focus to ensure that consumers get satisfaction, Danbatta disclosed that the Commission had finalised arrangements to establish the Telecom Consumer Assistance, Resolution and Enquiries (TELCARE) Desk. The Desk, he said, will be strategically located in different parts of the county to serve as an additional platform to receive and facilitate the resolution of consumer complaints.
According to him, the Desk will also provide a means through which consumers and citizens can make inquiries on consumer issues; provide a platform for advocacy on any topical consumer issues and concerns, and further enhance awareness of the Commission's activities. He said the Desk will complement other existing initiatives of the Commission aimed at protecting the interest, privileges and rights of the consumers.
The EVC's submissions were underscored by the Commission's Executive Commissioner Stakeholder Management, Adeleke Adewolu, who declared that the theme of the WCRD is a reminder that "we all have the responsibility to protect the consumer from market abuses, exploitation, and injustices that erode the consumer's rights, especially with respect to using digital financial services."
Representatives of the Office of the National Security Adviser (ONSA), CBN, Association of Licensed Telecom Operators (ALTON), the Industry Consumer Advisory Forum (ICAF), National Disability Empowerment Forum (NDEF), telecom operators, among other stakeholders, commended the Commission for all its consumer-centric initiatives and assured of their continuing collaboration towards creating a safer cyber space for digital service users in Nigeria.