How Moove Raised $105m to Scale Vehicle Financing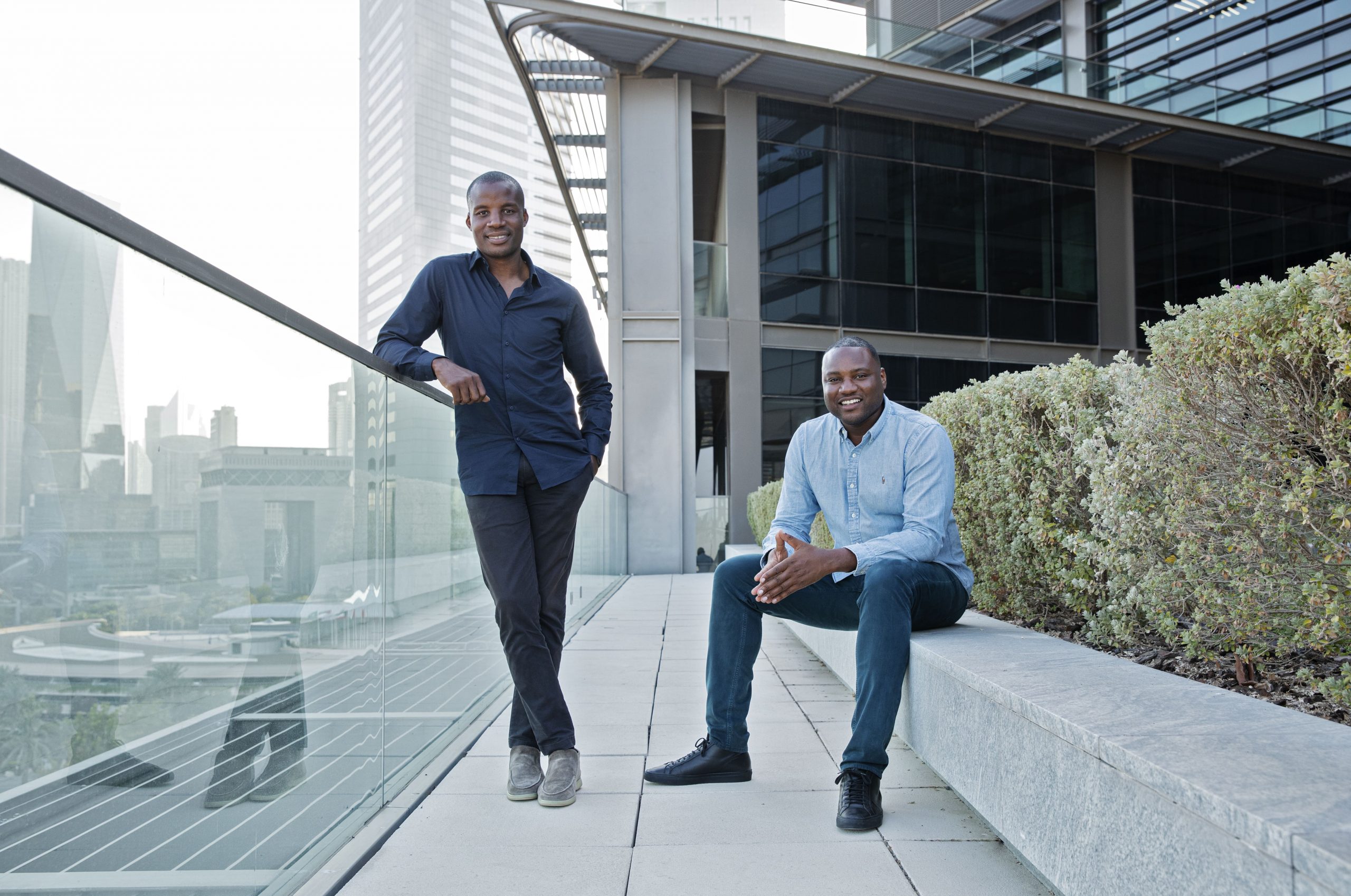 Moove, the world's first mobility fintech, which provides revenue-based financing to mobility entrepreneurs across Africa, has raised $105 million in an oversubscribed Series A2 round consisting of equity and debt.
The round is led by existing investors, Speedinvest, Left Lane Capital and thelatest.ventures, with participation from new investors including AfriInvest, MUFG Innovation Partners, Latittude and Kreos Capital.
Launched in 2020 by Ladi Delano and Jide Odunsi, Moove is democratizing vehicle ownership across Africa by providing mobility entrepreneurs access to revenue-based financing in markets with low access to credit. Using its alternative credit scoring technology, Moove provides vehicle financing to its customers to purchase brand new vehicles using a percentage of their weekly revenue.
Moove has experienced overwhelming demand and exponential growth across Africa, with its Moove-financed vehicles having completed over 3 million rides covering more than 25 million kilometers. Now, Moove is expanding its model globally to meet the needs of mobility entrepreneurs in other emerging markets.
With this new $105m Series A2 round, which brings the total raised by the mobility fintech pioneer to $174.5m, Moove will rapidly scale its revenue-based vehicle financing model to seven new markets across Asia, MENA, and Europe over the next six months.
Moove is part of a new generation of Nigerian-born startups that are upending financial services across Africa. After raising $23 million in an oversubscribed Series A round in August 2021 and securing seed-stage funding from Future Africa in 2019, Moove is now leading the charge in the "mobility fintech" sector. This is a white space where Moove has emerged as the leader across Africa, helping to solve the continent's acute problem of limited access to vehicle financing for millions of Africans.
Over the next six months, Moove will scale its revenue-based vehicle financing model to mobility entrepreneurs across Asia, MENA and Europe, and plans to expand its partnerships and vehicle classes to include cars, trucks, bikes, three-wheelers, and buses.
Ladi Delano, co-founder and co-CEO at Moove, said: "With this new fundraise, we are well-positioned and well funded to help solve this global problem. We're delighted to have the support of leading investors across the globe who will be integral in enabling us to take our Nigerian-born model to the world."
Jide Odunsi, co-founder and co-CEO at Moove, said:"As we scale, we remain committed to empowering women, leading the electrification of the mobility space and driving financial inclusion. These ideals are at the core of what we do as we continue to build a sustainable and impact-driven global business."
Julius Tichelaar, Partner at AfricInvest, said: "Ladi and Jide have proven that Moove has the potential to transform the lives of millions of people across the continent and we're delighted to be supporting them as they expand Moove in Africa and beyond into more emerging markets. Through the AfricInvest FIVE Fund, we're incredibly proud to be joining Ladi, Jide and all the Moovers on their exciting journey of disrupting financial services."
Eko Innovation Centre, GDM Group Debut With MarkHack 1.0, Nigeria's First Marketing And Media Hackathon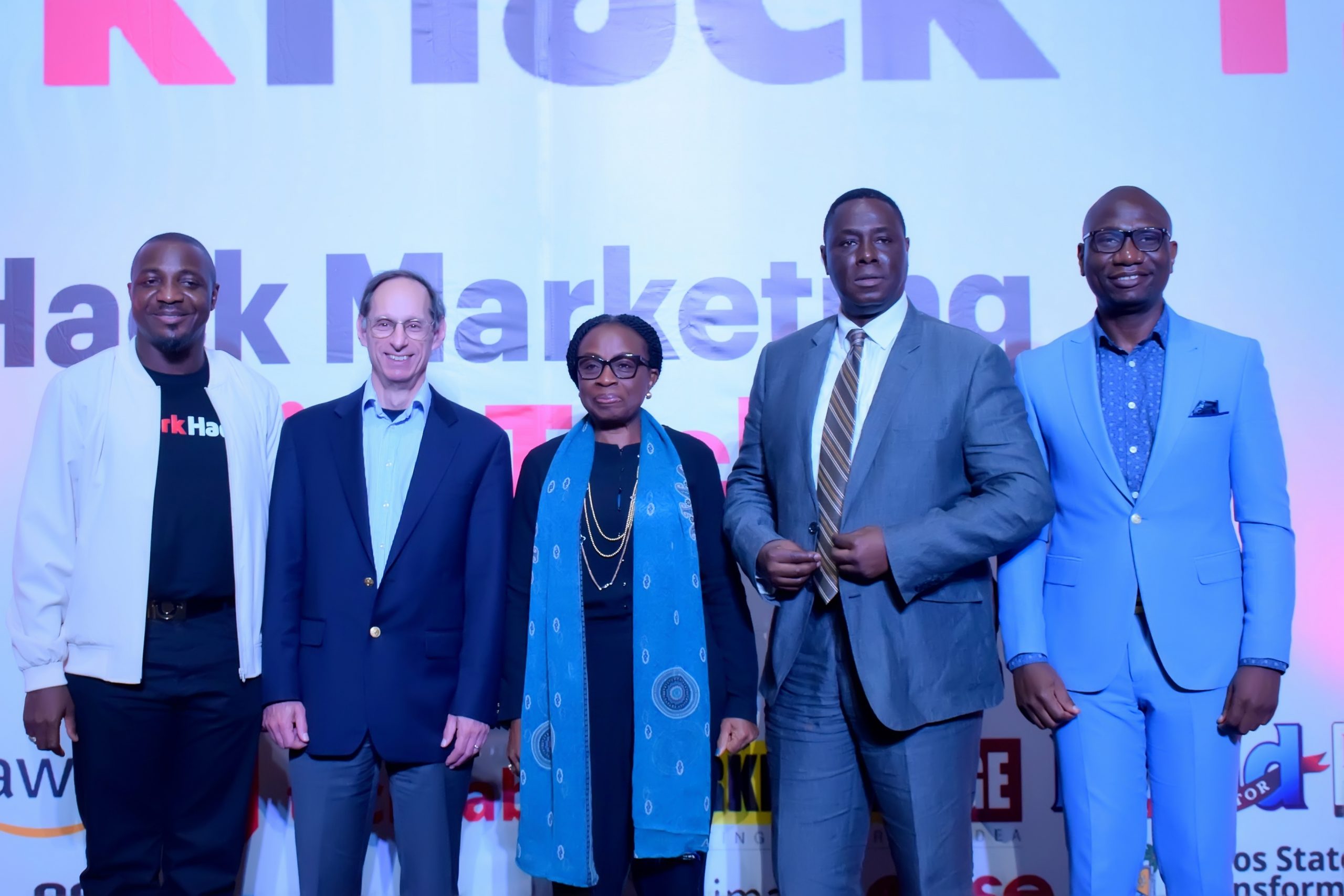 L-R: Founder, Eko Innovation Centre, Mr. Victor Afolabi; Founder, Consumer Data Platform Institute (USA), Mr. David Raab; Chief Executive Officer, Entod Marketing Ltd., Mrs Iquo Ukoh; Principal Partner, Apex Marketing UK, Dr. Rotimi Olaniyan; and Executive Assistant to Lagos State Governor on New Media, Mr. Segun Fafore, at the official launch of Marketing and Media Hackathon tagged MarkHack 1.0 in Lagos.
In line with its goal of creating lasting solutions to real-life marketing challenges, Eko Innovation Centre, in collaboration with GDM Group has officially launched the maiden edition of its Media and Marketing Hackathon tagged MarkHack 1.0 which is also regarded as the first of its kind in Nigeria.
The two organizations are poised to change the marketing and media landscape with tech solutions that would disrupt and tackle some of the challenges faced in the industry.
The official launch of the hackathon which was held at the D'Podium Event Centre, Lagos was well attended by innovators, entrepreneurs, policymakers, marketing, and media professionals while many others across the world joined the event virtually.
Organizers of the event revealed that over 500 individuals registered to participate in the hackathon from 72 locations, 5 countries (which includes Nigeria, California, Kenya, Pakistan, and London), and 3 continents (Africa, Europe, and North America). It also announced that the best 10 teams with the most viable concepts will go head-to-head at the finale on 18th May for a chance at the $20,000 prize pool and an acceleration program with up to $50K equity investment to get their products ready for the market among other benefits.
Speaking at the event the Founder, Eko Innovation Centre & Curator, Art of Technology Lagos, Mr. Victor Afolabi said that marketing is the most effective engine of economic development as it can rapidly develop entrepreneurs and managers but the industry is yet to see a technological breakthrough within the country considering the growth of Martech globally, an industry estimated at $344.8bn in 2021 according to Martech Alliance (2021).
In his words: "The Nigerian marketing industry has started to see preliminary innovation but acceleration is slow to disrupt the future in line with changing consumer behaviour. "We are yet to experience notoriety for a homegrown technological breakthrough at a remarkable scale in the Marketing Industry."
He stated further that the MarkHack was conceptualized to make a difference. According to him, it is "A gathering of innovators, entrepreneurs, Policymakers, and Marketing Professionals, to create solutions to real-life Marketing challenges in an intense period of time. Using creativity, technology, and mentoring, resulting in prototypes, fresh new concepts, and innovative usages of tech for Marketing and Media."
The organizers disclosed that participants would be split into teams of 5 and would be required to work together for 3 weeks, brainstorming and ideating new concepts based on their focus areas. They would also be sub-grouped into 8 focus areas which include consumer experience, media consumption, consumer recruitment & interaction, trade & retail engagement, analytics and metrics, events marketing, media monetization, and content creation.
Each team would pitch its ideas to a respected Jury of experts in the subject matter, and the best 10 teams would be picked by theJurors. Overall, 21 Mentors, 30 Selection Jurors, 8 Speakers, and 6 Final Jurors are partaking in the event and are the industry's best with decades of experience in marketing, media, technology, business management, and others.
Delivering the keynote address on the topic, "Tech Disruption in Marketing: The Key to Redefining Consumer Recruitment and Interaction", David M. Raab, Founder/CEO, Customer Data Platform Institute urged marketers to be innovative, understand the concept of disruption and be deliberate about it, stating "Change is everywhere. Usable disruption is hard to find. Look for strong benefits and good defense. Support disruption with innovative solutions for business success."
The Zone AOA Asst. Regional Manager (Sub Saharan Africa), Nestlé, Kayode Oladapo, and the Principal Partner, Apex Marketing UK, Dr. Rotimi Olaniyan also spoke on the topics "Experiences in the Marketing Ecosystem, Responding to Modern Consumer and Retail Audiences" and "Rapid Brand Innovation Playbooks" respectively. They cited the importance of data-inspired insights, marketing innovation, disruptive marketing strategies, and technology-driven initiatives among others.
Some of the government officials at the event include Mr. Segun Fafore, The Executive Assistant to the Lagos State Governor on New Media, and Mr. Olatubosun Alake, Special Adviser to the Lagos State Governor on Innovation and Technology. They applauded the initiative and restated the government's commitment to a technology-driven economy which is in line with the smart city agenda of the current Lagos State government.
Eko Innovation Centre is one of the leading tech hubs in Nigeria, curating events like Art of Technology Lagos, and The Lagos Smart Meter Hackathon amongst others while GDM Group is Nigeria's leading marketing and innovation company.
How Nigerian Startup Founders and Innovators Can Easily Access UK Visa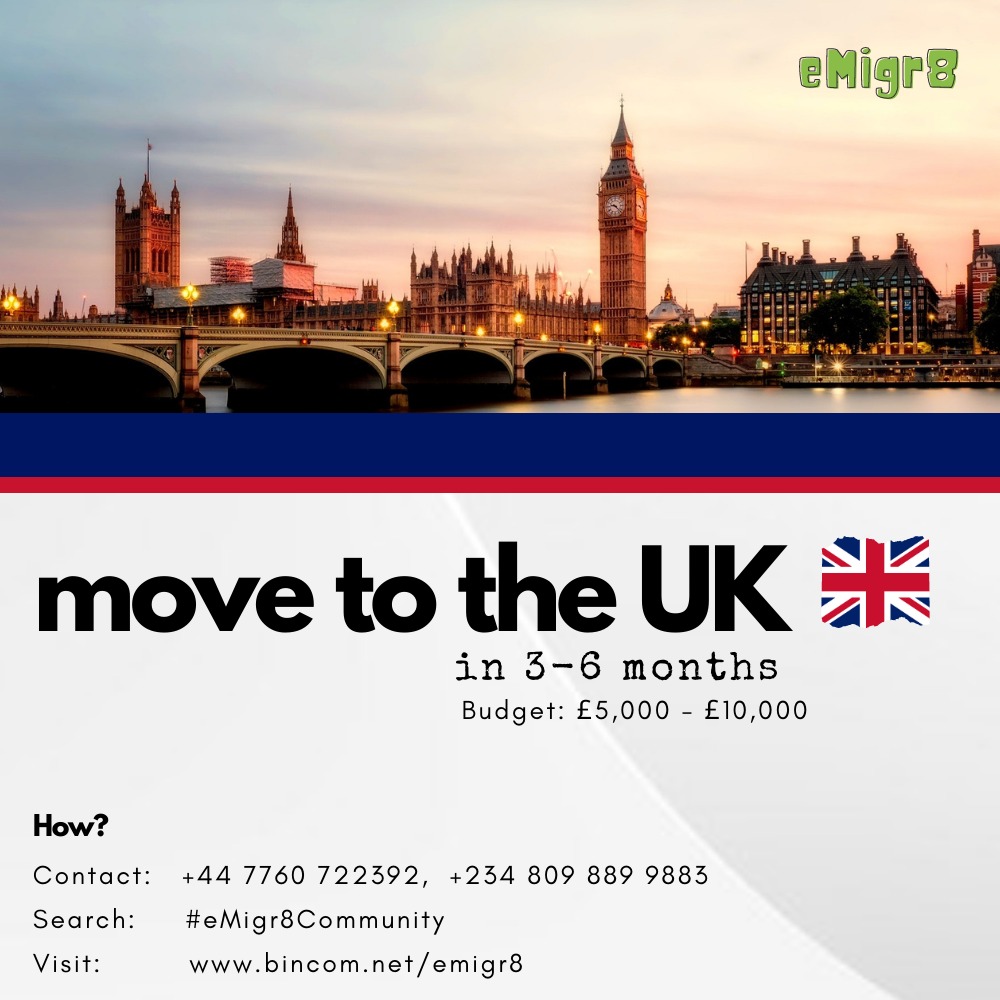 eMigr8, a programme by Bincom Dev Center, holds regular open day sessions, where globally sought-after experts discuss pathways for legal migration abroad. The firm has recently initiated a new campaign that focuses on educating people how to move to the United Kingdom (UK) within three to six (3-6) months.
At the most recent open day edition hosted by Tech Entrepreneur, Bade Adesemowo, Coach Oluwaseun Fadiora, an innovator and startup founder explained his journey to the UK and how anyone interested can replicate it without going through the UK global Talent visa or student visa route.
The UK Startup Visa route is less expensive compared to the student visa route. It requires minimal background tech experience; visa holders can work full time while building their startup. However, one must be interested in and dedicated to building a startup in the UK.
On the other hand, the UK Innovator Visa is for people who already have their startup running with about fifty thousand pounds (£50,000) invested. As a recipient of the innovator visa, there is a pathway to settlement. It's also possible to go from a UK Startup Visa to a UK Innovator Visa. For both routes, you need to find an endorsing body to endorse you and your ideas.
In addition, you are required to show commitment to building and growing your innovation and adding value to the UK system. The eMigr8 programme offers the training and information required to aid you on this path and get endorsed. Bincom Dev Center has a team of qualified coaches to inform and handhold you through the chosen path to success.
At the event, Coach Fadiora began by sharing experiences from his past, present, and future. According to him, "Our past is a sum of all our previous experiences, we often discount our past without properly understanding or acknowledging that it is what pushes us into our present and ultimately, our future."
He mentioned that in his first year in the university, he had a 0.47 out of 5 GPA, but he eventually finished with a second-class upper grade. "A lot of us try things, fail, and then refuse to go back. However, when you fail, you should go back and try again", he enthused.
He further debunked the myth that innovation must be mind-blowing and must have never been done before. According to Coach Fadiora, innovation is not necessarily doing something new; it could be as simple as reducing a ten-step process to a five-step process.
He started his career in an editing firm, then a research firm. He later worked in investment banking before starting his own business.
He would later hear about the UK Innovator Visa and spent time trying to find an endorsing body. One of the bodies replied to his application, saying that they were not impressed with his idea. He pressed on until getting endorsed.
He met a client whom he had shown integrity in the past and would later invest and provide his proof of funds. After speaking to various professionals and hiring a lawyer, he eventually got the endorsement and visa.
The Innovator Visa is a higher version of the Entrepreneur Visa, and there are steps to being successful in its pursuit. First, you must have a concept that is viable, innovative, and scalable. Another condition is that you must employ five people and pay them up to twenty-five thousand pounds (£25,000) per year.
Coach Fadiora added that at the end of the day, what's important is that you can improve the system, provide solutions, and show tangible proof of work. It's essential to take the first risk (the first step) and then move on strategically from there as all the decisions you make today will contribute to the future.
He concluded by saying, "The world is your stage, don't limit yourself or restrict yourself. Look to the future always and retry even if you fail."
eMigr8 helps talents become globally attractive by either enhancing their tech profile or building a tech-enabled business. They support clients through information sessions, preliminary assessments, handholding, consultation, among others.
They also offer premium services, which includes the eMigr8 circle, a closed community, and personalised coaching services. Although they do not offer legal advice, you can benefit from previous processes and other people's experiences.
Other services offered by the Bincom Dev Center are categorised under beginner-level and intermediate-level programmes including the Bincom Global Tech Programme (Learn Tech Now, Pay Later), Bincom Mentoring Platform, Labs by Bincom, and Headhunter Service (Tech employment and recruiting services for Individuals). Look out for the upcoming sessions on UK and US global talent visas.
Why AfDB Is Targeting 68m Nigerians with $170m Startup Investments-Adeshina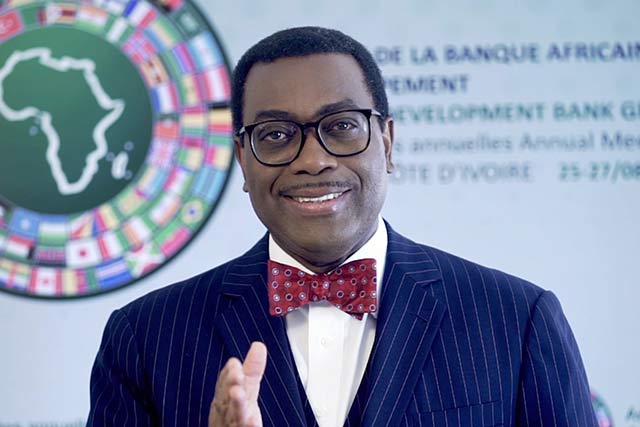 The Board of Directors of the African Development Bank recently approved a loan of $170 million to finance a digital and creative enterprises program in Nigeria.

The investment in Digital and Creative Enterprises Program (i-DICE) is a Federal Government of Nigeria initiative promoting investment in digital and creative industries. It is part of Nigeria's efforts to build back better, greener, and more inclusively, to create more sustainable jobs for the teeming youthful population.

The program targets more than 68 million Nigerians aged 15 to 35 years who are recognized as leaders of innovative, early-stage, technology-enabled start-ups or as leaders of creative sector micro, small and medium sized enterprises. The program is co-financed by the Agence Française de Développement (AFD) and the Islamic Development Bank (IsDB).

"Governments have a much greater role than just policy making. They need to be innovative and create an enabling environment that includes infrastructure and de-risking to harness private sector investments in key growth sectors," said African Development Bank President Akinwumi A. Adesina.

The investment in Digital and Creative Enterprises Program will also support the leaders through enterprise support organizations – groups that support, train, and sometimes fund entrepreneurs – including innovation hubs, accelerators, venture capital and private equity firms. Bank financing of i-DICE will help the Government initiative further consolidate Nigeria's position as Africa's leading start-up investment destination and as a youth entrepreneurship hub.

"This program is among the latest series of our operations meant to bolster the implementation of the Bank's Jobs for Youth in Africa Strategy. Given that tech-enabled enterprises cut across all the economic growth sectors, the program's focus on the digital sector will deepen Nigeria's job creation efforts," said Beth Dunford, Bank Vice President for Agriculture, Human and Social Development.

The initiative will stimulate investments in 226 technology and creative start-ups and provide non-financial services to 451 digital technology and small and medium enterprises. The program is expected to create 6.1 million direct and indirect jobs, of which the Bank's financing will support the creation of about 850,000 jobs. The value added to the Nigerian economy connected to the program is estimated at $6.4 billion.

The program will boost Nigeria's venture capital market through independently managed funds focusing on digital and creative enterprise. These funds aim to attract an initial capitalization of $433 million in private and public sector financing.

"This program will generate significant economic benefits to Nigeria," said Lamin Barrow, Director General of the Bank's Nigeria Country Department. "The program interventions will help respond to the challenges of youth employment in Nigeria, which could intensify without scalable interventions. I want to recognize the strong country ownership, under the leadership of Vice President Osinbajo," he added.

The African Development Bank's active portfolio in Nigeria comprises 57 operations across 30 public and 27 private sector operations, valued at about $4.61 billion. The i-DICE Program aligns well with the Bank's strategic priority areas, better known as the High 5s – specifically, "Industrialize Africa," "Improve the quality of life for the people of Africa," and "Feed Africa."