NITDA and Others Partner on Digital Transformation of SMEs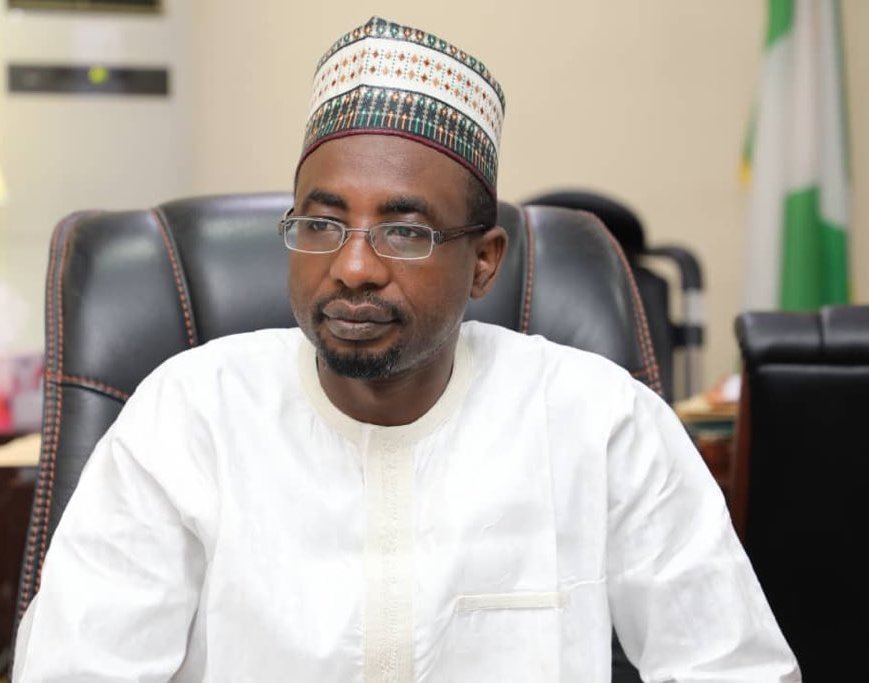 With the evolution of the digital industry to meet world class standards, the National Information Technology Development Agency (NITDA) has partnered with the Nigerian Export Promotion Council (NEPC) National Assembly (NASS) and Cyber Future Academy (CFA) to ensure that Nigeria which holds the largest economy in Africa with over 41.5 million SMEs, take advantage of the paradigm shift in the technological advancement of the nation's development.
The Director General of NITDA, Kashifu Inuwa CCIE while giving a keynote address at the Nigeria ICT Week critically highlighted the Nation's roadmap to a digital transformation towards achieving a National Social and Economic development.
The event, an initiative of NITDA, NEPC, NASS and CFA which was held at the NAF Conference Centre, Abuja had the sector's key players in attendance to share ideas on how to create viable and comfortable environment for indigenous startups to thrive.
Inuwa who was represented by the Agency's Ag. Director of Corporate Planning and Strategy Department, Dr Aristotle Onumo stated that the Agency has made a strategic decision in joining the global trend and described the event as a platform for sharing the nation's digital transformation journey.
"This event very much aligns with our mandate at NITDA, which is to develop and transform the Digital Economy sector of this great nation by setting up the necessary regulatory and governance framework that will stimulate the growth of the Digital Economy ecosystem", Inuwa noted.
Buttressing his point further, the DG highlighted Agency's support for indigenous startups which have contributed largely to the $4billion generated by the continent's tech startups in 2021 alone and have caught global attention.
"While we recognize the ocean boiling strategy through which the digital ecosystem has evolved over time, the Agency has been in the forefront of catalysing a new approach towards supporting the emergence of a viable digital ecosystem", he averred.
Speaking on the Agency's unprecedented achievements, Inuwa mentioned that the NITDA Strategic Roadmap and Action Plan 2021-2024 (SRAP) has offered a veritable compass for navigating the Nation's volatile, uncertain and dynamic digital industry.
He emphatically stated that the implementation of the SRAP anchored on partnership and stakeholder collaboration which encompasses public, private, indigenous and international has reinvigorated the entire digital ecosystem.
Disclosing some of the Agency's interventions, the NITDA boss stated that 6 startups have been supported to secure a grant of N300million and entrepreneurial capacities have been built for youths through effective collaborations with NEPC and Mass Challenge respectively just to mention a few.
While giving assurances of growing the Nation's digital tech ecosystem, Inuwa stated that the Agency is committed to making Nigeria a digital talent hub for Africa by leveraging on the various community-based programmes and other strategic initiatives designed to harness raw digital talents and transforming them to productive digital skills.
"As we prepare to enter the final decade of the 2030 Sustainable Development Agenda, it is imperative that we give priority to embracing the technological innovations of the Fourth Industrial Revolution to address our most pressing developmental challenges", he concluded.
During his earlier welcome address, the Deputy Chairman, House of Representatives Committee on ICT & Digital Economy, Hon. Solomon Adaelu mentioned that power is a major restricting factor to growth in the country and urged participants to come up with solutions leveraging on the distributed ledger that can provide a transparent, efficient and secure power factor.
"At the legislative level, we will give support to many of these ideas and programmes as they come and I want to encourage all the agencies that are here to continue to partner with these programmes", he urged.
Other key players at the event included the MD/CEO Galaxy Backbone who was represented by the Organization's Group Head, Regional Offices, Mr Abdulmaliq Suleiman, the Executive Assistant to the Governor of Delta State and coordinator of UNIDO centre, Mrs Shimite Bello, as well as the Ag. Coordinator, Office for Nigerian Digital Innovation (ONDI), Mr Yakubu Musa among others.
ITU is Boosting Nigeria's Digital Transformation – Danbatta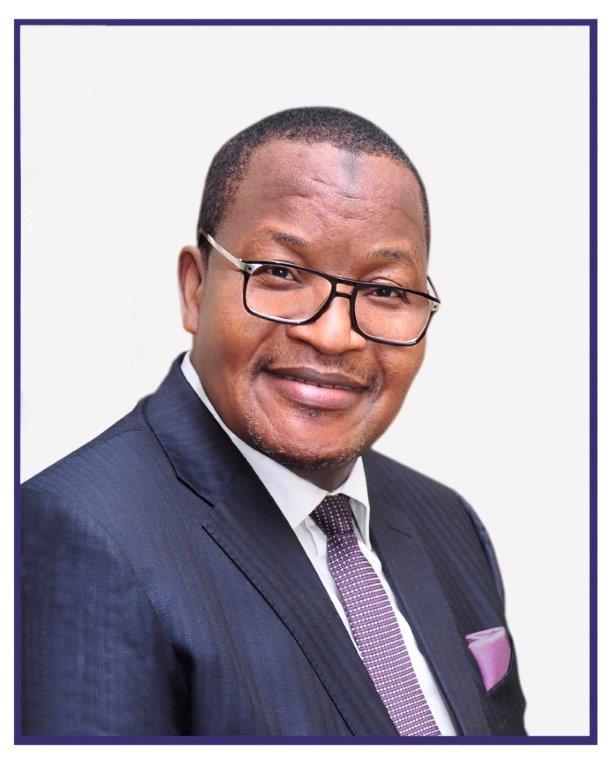 The executive vice chairman, Nigerian Communications Commission's (NCC), Prof. Umar Garba Danbatta said the Commission's vast experience as a long-standing member of the International Telecommunication Union (ITU) has served as a booster its effective implementation of government policies, and in stimulating regulatory initiatives focused on advancing Nigeria's digital transformation.
Danbatta stated this while addressing global actors in the Information and Communication Technology (ICT) industry at the ongoing Session of the ITU Council taking place in-person at the ITU Headquarters in Geneva, Switzerland, from March 21-31, 2022.
Speaking at the Council session, Danbatta said the challenges posed by the COVID-19 pandemic underscore the important role ICT will continue to play in ensuring peace, security and prosperity around the world. "It is as a result of the enabling experiences in the ITU ecosystem that Nigeria continue to be active and forward-looking regarding the activities of the ITU as the leading organ of the United Nations (UN) in the area of ICT," he said.
He emphasised that, as a long-standing member of Council, Nigeria has utilised ICT as a driver of socio-economic development not just for herself, but also for the benefit of the sub-region and the continent, given its role as a founding member and flagship promoter of the West African Telecommunications Regulators Assembly (WATRA).
"Over the years, as a member of ITU, Nigeria has chaired World Radiocommunication Conference (WRC)-15; chaired ITU Council Standing Committee on Administration and Management (SC-ADM), in 2019 and 2022; as well as chaired the Ad-Hoc Committee on ITU Regional Presence", the EVC said to underscore the strategic, symbiotic relationship between Nigeria and ITU.
Reinforcing the intensity of his assertion on the contribution of Nigeria in ITU, Danbatta said, "Nigeria had also chaired ITU-Standardization (ITU-T) Study Group 20 Regional Group for Africa; served as Vice Chairman, ITU-T Study group 20; served as Vice-Chair, ITU-T Study Group 12; Vice-Chair, ITU-Development D Study Group 2; as well as provided Financial Support to ITU Headquarters Building, among others."
The EVC said this robust experience in ITU has continued to enable Nigeria, through NCC, and was particularly instrumental to the recent management of a globally-acclaimed transparent auction of Fifth Generation (5G) licence in 2021; achieve 40.88 per cent broadband penetration in Nigeria as at December 2021; implement robust financial inclusion initiatives; as well as in the promotion of universal access across institutions and communities in Nigeria through the NCC's Universal Service Provision Fund (USPF).
"All these were made possible through the successful launch and implementation of policies to foster use of ICTs across all sectors and enhance a digital economy," he said. Meanwhile, the EVC has used the opportunity of his brief remarks during the Council session to announce Nigeria's intent to seek re-election to ITU Council during the forthcoming Plenipotentiary Conferences.
According to him, having Nigeria re-elected will help the country to continue to collaborate with and support ITU's development agenda, ensure effective and efficient implementation of ITU Resolutions, implement inclusive programmes to foster universal use of ICT across all divides, and provide focused and strategic partnership. The ITU Plenipotentiary Conference for this year is scheduled to take place in Bucharest, Romania, from Monday, September 26 to October 14, 2022
Verve International Issues over 35 million Cards in Nigeria

Verve International said it issued over 35 million active payment cards to date, as well as a combined aggregate of well over 50 million tokens, taking into account its complement of physical (plastic) and digital payment tokens.
It also announced a marked expansion in its payment scheme, onboarding over 200 direct Scheme members cross-continent and also firmly consolidating its growing market share in Nigeria.
On the African foront, Verve cardholders are provided with the benefit of using the Verve card in Nigeria and 21 other African countries, underscoring the company's resolve to ensure the seamlessness of transactions across the continent, particularly for the critical mass of consumer demographics, whilst driving value and efficiency for African financial institutions.
On a global scale, through strategic partnerships with partners such as Discover Financial Services, as well as a plethora of rapidly expanding issuing and acceptance partnerships, including major financial institutions such as KCB across East Africa and a growing network of SACCOs in Kenya and Uganda who issue/accept Verve cards; Verve cardholders are able to perform transactions and make payments from anywhere and anytime using their Verve Card.
The Verve Global Card from the Discover partnership is accepted in 185 countries that include the United States of America, United Kingdom, South Africa, and the United Arab Emirates (UAE).
Very recently, in a bid to further expand its footprint in the East African region, Verve deepened its partnership with KCB Bank of Uganda in a move that will see the acceptance of the Verve Card on KCB Bank's widespread and strategically distributed Point of Sale (POS) merchant network across Uganda, commemorated with a joint announcement and media event in Kampala earlier in February.
Cardholders have come to regard Verve as a safe and reliable payment solution for everything payment. Verve cards can be used across a wide range of payment channels like Point of Sale (POS) terminals, Automated Teller Machines (ATMs), web, among others.
Chief Executive Officer (CEO) of Verve International, Vincent Ogbunude, stated that Verve continues to provide innovative ways to make transactions and payment more secure and convenient for loyal customers across the globe.
He said, "As the world continues the shift towards a cashless system, and in the face of an increased uptake of digital payments, it has become important that we find new and innovative ways to serve our cardholders and ensure that they have a seamless and secure payment experience, providing them with the good life.
"At Verve, we remain focused on improving our customers' experiences, while making their lives better; and with this in mind, we seek out opportunities to ensure that mechanisms that will make our goals possible are put in place."
Verve international is the first and only EMV-certified pan-African, customer-centric payment scheme (a subsidiary of the Interswitch Group), issuing cards and payment solutions to individuals, issuers, and organizations; and remains committed to pushing the bounds in terms of customer experience and payment possibilities.
How Moove Raised $105m to Scale Vehicle Financing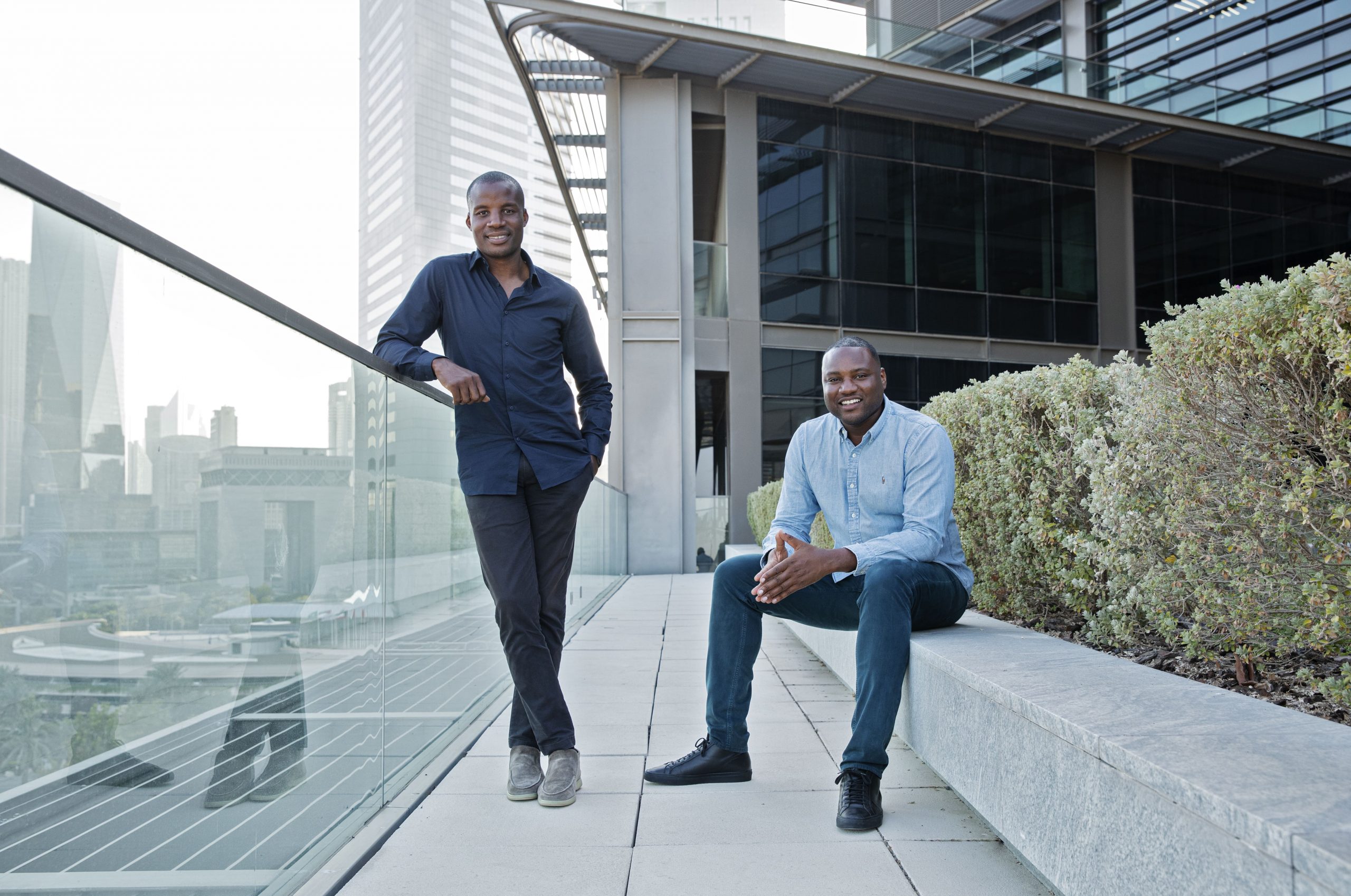 Moove, the world's first mobility fintech, which provides revenue-based financing to mobility entrepreneurs across Africa, has raised $105 million in an oversubscribed Series A2 round consisting of equity and debt.
The round is led by existing investors, Speedinvest, Left Lane Capital and thelatest.ventures, with participation from new investors including AfriInvest, MUFG Innovation Partners, Latittude and Kreos Capital.
Launched in 2020 by Ladi Delano and Jide Odunsi, Moove is democratizing vehicle ownership across Africa by providing mobility entrepreneurs access to revenue-based financing in markets with low access to credit. Using its alternative credit scoring technology, Moove provides vehicle financing to its customers to purchase brand new vehicles using a percentage of their weekly revenue.
Moove has experienced overwhelming demand and exponential growth across Africa, with its Moove-financed vehicles having completed over 3 million rides covering more than 25 million kilometers. Now, Moove is expanding its model globally to meet the needs of mobility entrepreneurs in other emerging markets.
With this new $105m Series A2 round, which brings the total raised by the mobility fintech pioneer to $174.5m, Moove will rapidly scale its revenue-based vehicle financing model to seven new markets across Asia, MENA, and Europe over the next six months.
Moove is part of a new generation of Nigerian-born startups that are upending financial services across Africa. After raising $23 million in an oversubscribed Series A round in August 2021 and securing seed-stage funding from Future Africa in 2019, Moove is now leading the charge in the "mobility fintech" sector. This is a white space where Moove has emerged as the leader across Africa, helping to solve the continent's acute problem of limited access to vehicle financing for millions of Africans.
Over the next six months, Moove will scale its revenue-based vehicle financing model to mobility entrepreneurs across Asia, MENA and Europe, and plans to expand its partnerships and vehicle classes to include cars, trucks, bikes, three-wheelers, and buses.
Ladi Delano, co-founder and co-CEO at Moove, said: "With this new fundraise, we are well-positioned and well funded to help solve this global problem. We're delighted to have the support of leading investors across the globe who will be integral in enabling us to take our Nigerian-born model to the world."
Jide Odunsi, co-founder and co-CEO at Moove, said:"As we scale, we remain committed to empowering women, leading the electrification of the mobility space and driving financial inclusion. These ideals are at the core of what we do as we continue to build a sustainable and impact-driven global business."
Julius Tichelaar, Partner at AfricInvest, said: "Ladi and Jide have proven that Moove has the potential to transform the lives of millions of people across the continent and we're delighted to be supporting them as they expand Moove in Africa and beyond into more emerging markets. Through the AfricInvest FIVE Fund, we're incredibly proud to be joining Ladi, Jide and all the Moovers on their exciting journey of disrupting financial services."