Why MTN Made Senior Leadership Changes in Nigeria, Iran, Sudan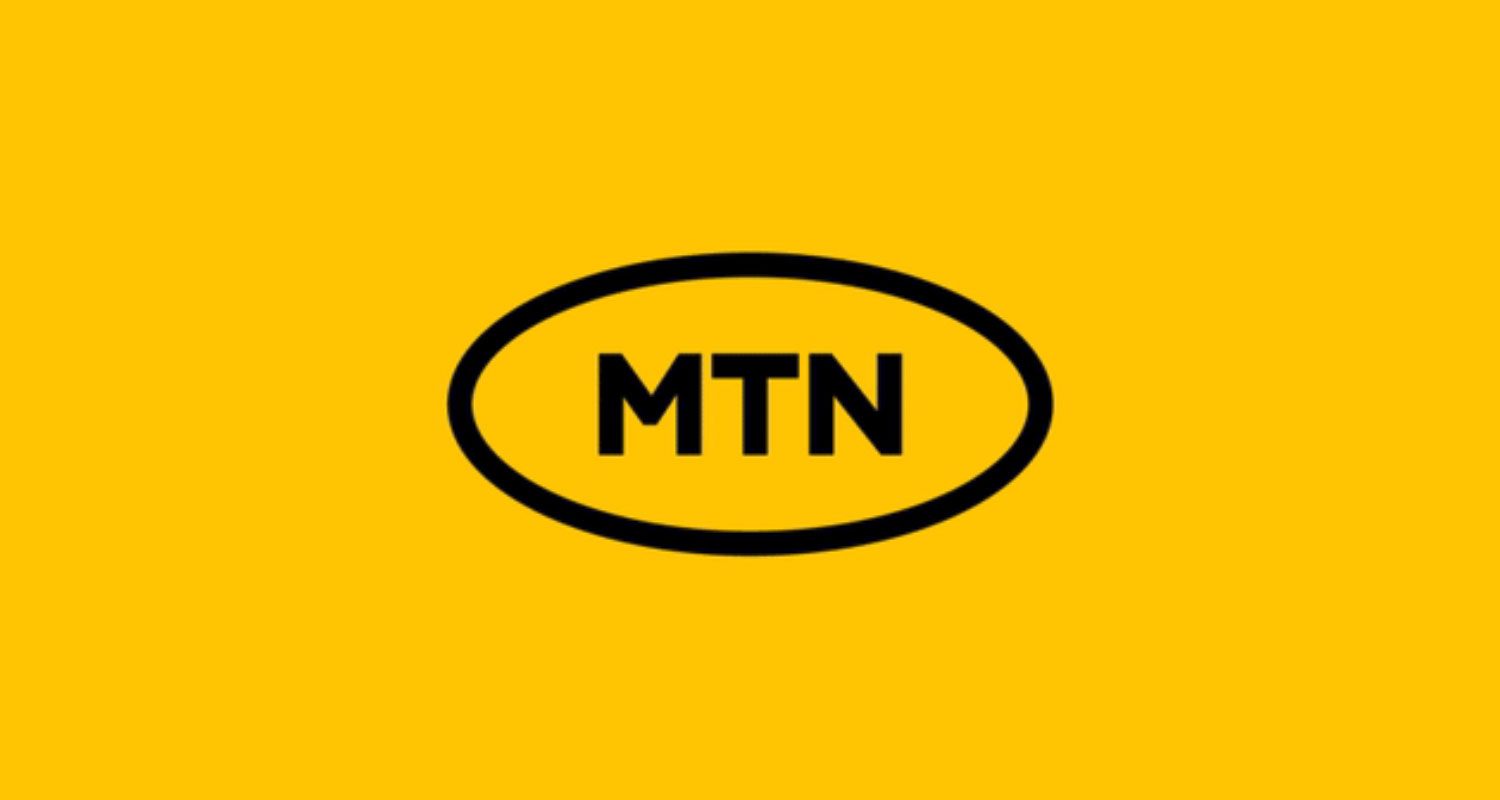 MTN Group has made senior leadership appointments to operating companies in Nigeria, Iran and Sudan, all of them internal candidates, as it focuses on executing on its strategy to drive growth, de-leverage faster and reveal value in our fintech and fibre businesses.
The appointments are effective 1 April 2022. "A vital enabler of our strategy is having the best talent, culture and future-fit skills," says MTN Group President and CEO Ralph Mupita. "Today's announcement demonstrates the depth of talent within the Group, as well as the strength of our succession planning."
Following the recent appointment of MTN Nigeria Chief Operating Officer Mazen Mroue as MTN Group Chief Information and Technology Officer, Hassan Jaber assumes the COO role at MTN Nigeria. He moves from MTN Irancell, where he serves as COO, bringing with him some 25 years of telecoms and digital experience within the MTN Group.
Jaber's track record of building and scaling-up telecom operations and developing digital businesses through the power of mobile technology will be instrumental to MTN Nigeria as it plays its part in delivering on the Group's strategic intent of leading digital solutions for Africa's progress. He has served MTN in numerous markets, including Ghana, Guinea-Conakry, Sudan, Syria, Afghanistan and Yemen.
Malik Melamu, with over 28 years of managerial and executive experience, will assume the position of MTN Irancell COO, joining from MTN Sudan where he has been CEO over the last five years. Among other roles at MTN, he previously served as MTN Benin CEO and as Executive for Sales and Distribution and Customer Experience at MTN Group.
Stepping into the CEO role at MTN Sudan is Ziad Sabah, whose career within MTN spans more than a decade, most recently as MTN Syria CEO and before that as the Chief Marketing Officer of MTN Syria. Ziad is a seasoned business leader and will play a pivotal role in strengthening MTN Sudan's market position through initiatives to advance digital and financial inclusion.
"These appointments demonstrate the depth of leadership bench-strength within the MTN Group, and we remain focused on delivering sustainable growth to our stakeholders. Nigeria, Iran and Sudan are markets with attractive demographics and tremendous potential growth opportunities for digital and financial inclusion," concludes Mupita.
Showmax taps Livespot360 for The Real Housewives of Lagos Production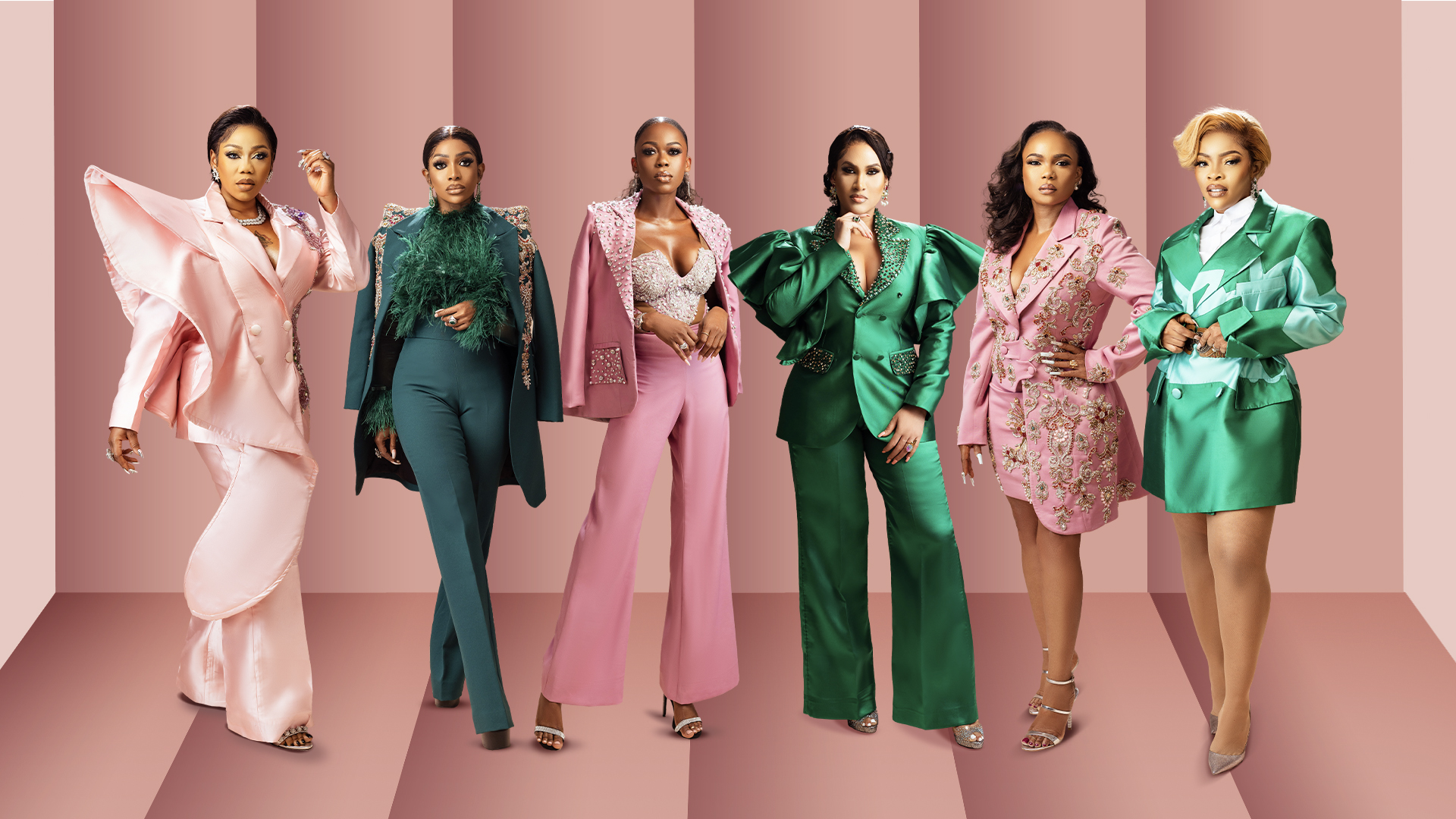 Leading Pan-African streaming service Showmax has teamed up with Nigerian creative solutions company Livespot360 to produce West Africa's first installment of the award-winning franchise – The Real Housewives of Lagos (RHOLagos).
Hugely anticipated by fans of the franchise, RHOLagos becomes the 16th international version of the popular reality show format distributed internationally by NBCUniversal Formats, part of Universal International Studios, a division of Universal Studio Group, and the third to be adapted in Africa.
The Real Housewives of Lagos is being produced by Livespot360, the creative force behind some of Nigeria's biggest concerts and festivals in the last decade.
Livespot360 pulled off the renowned concert series 'Love Like A Movie' featuring Kelly Rowland, Ciara and Kim Kardashian; the highly acclaimed 'The Falz Experience'; and Cardi B's unforgettable showpiece at Livespot X Festival in Lagos and Accra.
Showmax said it is working with Livespot360 to provide a world-class production for the show as part of its commitment to supporting local talent and creatives.
"From the start, we were deliberate about making sure that this show was made in Lagos by Lagosians and Livespot360 was the perfect production partner. Over the years, they've shown a deep understanding of the city and what makes it tick through their world-class concerts and festivals. Partnering with them on this project was an easy decision," says Candice Fangueiro, Head of Content at Showmax.
"RHOLagos further reiterates our standing as an African brand focused on telling our stories through partnerships and collaborations with local talent and creatives. This is definitely a progressive step to more local collaborations and staying true to our commitment to supporting Nigerian talent."
A report released in 2020 by Accenture, a top accounting and consulting firm, estimated that Showmax's parent company MultiChoice Nigeria had spent over $428 million between 2015 and 2019 in developing Nigeria's creative talent.
The Chief Creative Director of Livespot360, Darey Art-Alade, who coordinates and produces some of the biggest annual entertainment shows in Nigeria like The Voice Nigeria and Livespot X Festival, among others, said producing RHOLagos is a unique opportunity that has enabled Livespot360 to provide opportunities for the entire creative value chain as individuals can showcase their skills and talents by providing specific services on the show.
"We've always known that we need more diversity in the entertainment properties and formats produced here in Nigeria, and RHOLagos is a great starting point," Darey said.
"We believe that Showmax is an innovative African brand that understands what the consumers in this market yearn for and the team at Showmax are willing to take calculated risks with their content properties. We are aligned with their mission and can complement their work through our production execution. It was a no-brainer to work with them, and it's been a pleasure thus far."
Showmax announced recently that RHOLagos will cast Nollywood actress Iyabo Ojo, a divorced mother of two; celebrity stylist and CEO of Tiannah's Place Empire, Toyin Lawani-Adebayo; and PR expert and chief executive director at Six Sixteen Agency, Mariam Timmer.
Others include Carolyna Hutchings, the CEO of Hutchings Limited, a real estate, oil and gas, and agriculture company; Laura Ikeji, a social media influencer and entrepreneur; and Chioma Ikokwu, a lawyer and CEO of luxury hair brand Good Hair Ltd.
Since the announcement, the highly-anticipated show has enjoyed rave reviews from fans as they list their expectations. RHOLagos follows in the footsteps of earlier Showmax Originals like I Am LAYCON, Ghana Jollof with Basketmouth, and BBNaija: The Buzz hosted by Toke Makinwa.
The reality show will debut exclusively on Showmax in more than 40 African countries from April 8, 2022, with new episodes every Friday. It will give fans a view into the opulent lives of six of the most glamorous women in Lagos, Nigeria.
Darey said a lot of dynamism comes with the show, and "viewers and all fans of RHOL, old and new, can expect real-life moments – the good, bad, the dramatic and sometimes the ugly parts of each cast member's life. This is reality tv at its very best!"
Why NCC and Lagos Business School are Rethinking Capacity Building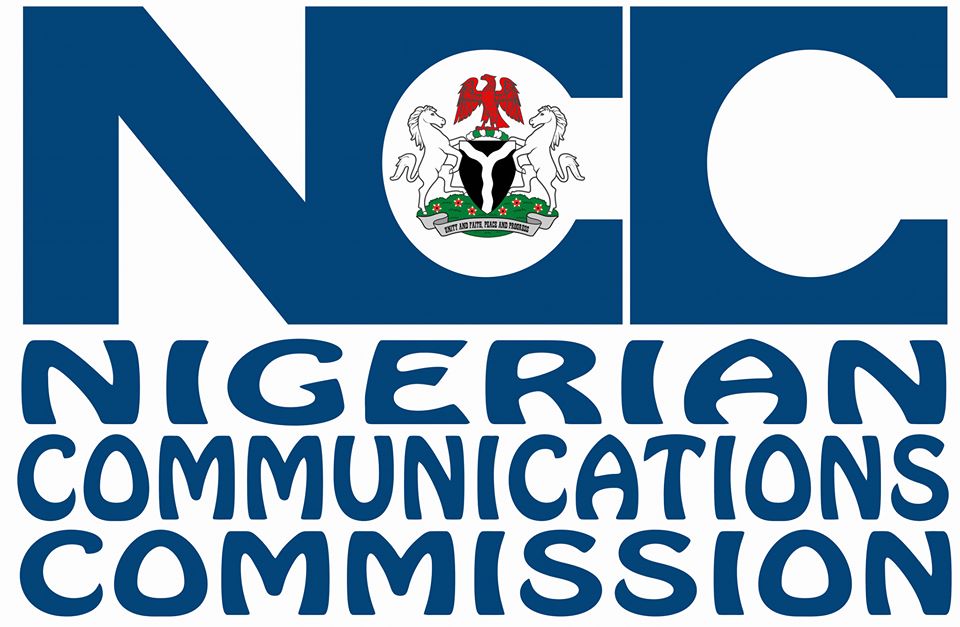 The Nigerian Communications Commission (NCC) and the Lagos Business School of Pan-Atlantic University are considering forging a partnership that will result in developing customised capacity building interventions and overhauling of existing training courses offered by the LBS to address critical areas of needs of the Commission's human capital development.

The Executive Vice Chairman (EVC) of the NCC, Prof. Umar Danbatta, emphasized the imperative of such collaboration during a visit of an LBS delegation led by the School's Director, Executive Education, Victor Banji, to the Commission's Head Office in Abuja recently.

The EVC spoke through NCC's Executive Commissioner, Stakeholder Management, Adeleke Adewolu, who received the LBS delegation (alongside other senior management staff of the Commission) on behalf of the EVC.

Addressing the visiting team, Adewolu said NCC constantly engages in staff training as part its strategy to build managerial and technical skills required to manage the ever-dynamic telecoms regulatory environment in Nigeria.

Adewolu said while LBS, has been a training partner of NCC over the years and currently provides some classes of capacity building to staff of the Commission, it has become necessary to expand the training scope by ensuring that other customized programmes that target specific needs of Commission's human capital are designed by the School in collaboration with NCC team to meet strategic objectives and enhance the relationship of the two organisations.

Among the areas of interest to the Commission are courses on performance appraisal management, policy formulation and execution, risk management, technical report writing, telecoms-related training, tariff and competition management, as well as basic training on policy formulation and implementation, social media training, audio-visual editing, among others.

"I thank the LBS for its collaboration with NCC over the years in the area of human capital development. However, we expect that LBS will work with NCC to see how we can collectively overhaul the existing courses and bring new course to NCC's attention which we would, in turn, subject to our training need analysis (TNA). This may result in a review of ur existing Memorandum of Understanding (MoU) towards making our relationship much stronger and more mutually beneficial," Adewolu said.

The Executive Commissioner also explained that though NCC is a regulatory agency, it has seen the need for indigenous digital skills development in Nigeria, and that explained the creation creation of the Digital Bridge Institute (DBI), by the Commission to meet the human capital needs of the burgeoning telecom, and broadly, the ICT sector.

According to Adewolu, other areas of focus in meeting educational needs of the sector, include indigenous digital skills development, sponsoring of hackathon, provision of research grants to the academia, endowment of professorial chairs in universities, and the acceleration of digital infrastructure deployment across the country to boost digital literacy and skills for Nigeria's socio-economic development.

Speaking earlier on the purpose of the visit to the Commission, Banji of LBS, said the business school wishes to serve as a strategic capacity development partner to NCC for its teaming staff; revisit LBS's existing MoU for necessary enhancements; as well as offer corporate governance, board leadership and management development programmes to enhance corporate effectiveness.

Banji also commended the NCC for its role in ensuring effective digital transformation in Nigeria. "As the Commission responsible for creating an enabling environment for telecom operators and allied stakeholders in the industry, as well as ensuring the provision of qualitative and efficient telecommunications services throughout the country, NCC has earned a reputation as a foremost Telecom regulatory agency in Africa," Banji said.

In addition, the LBS Executive stated that while his organisation will continue to play a prominent and leading role in building leaders with integrity for Nigeria, Africa, and the world, it also believes that with effective directors and leaders in the public sector organisation such as the NCC, Nigeria will be managed more efficiently for greater value and sustainable growth.

"Our conviction at LBS is that telecommunications penetration is one of the critical developments required to transform poverty into prosperity. Our thesis is simple:  the access to and use of mobile telephony contributes to the health of the population and efficiency of the economy. It is equally a lever for poverty reduction as contained in Goal One of the Sustainable Development Goals (SDGs), Banji declared to emphasize the centrality of telecoms as an enabler of development.
Global Internet Cost Rose In 2021-Study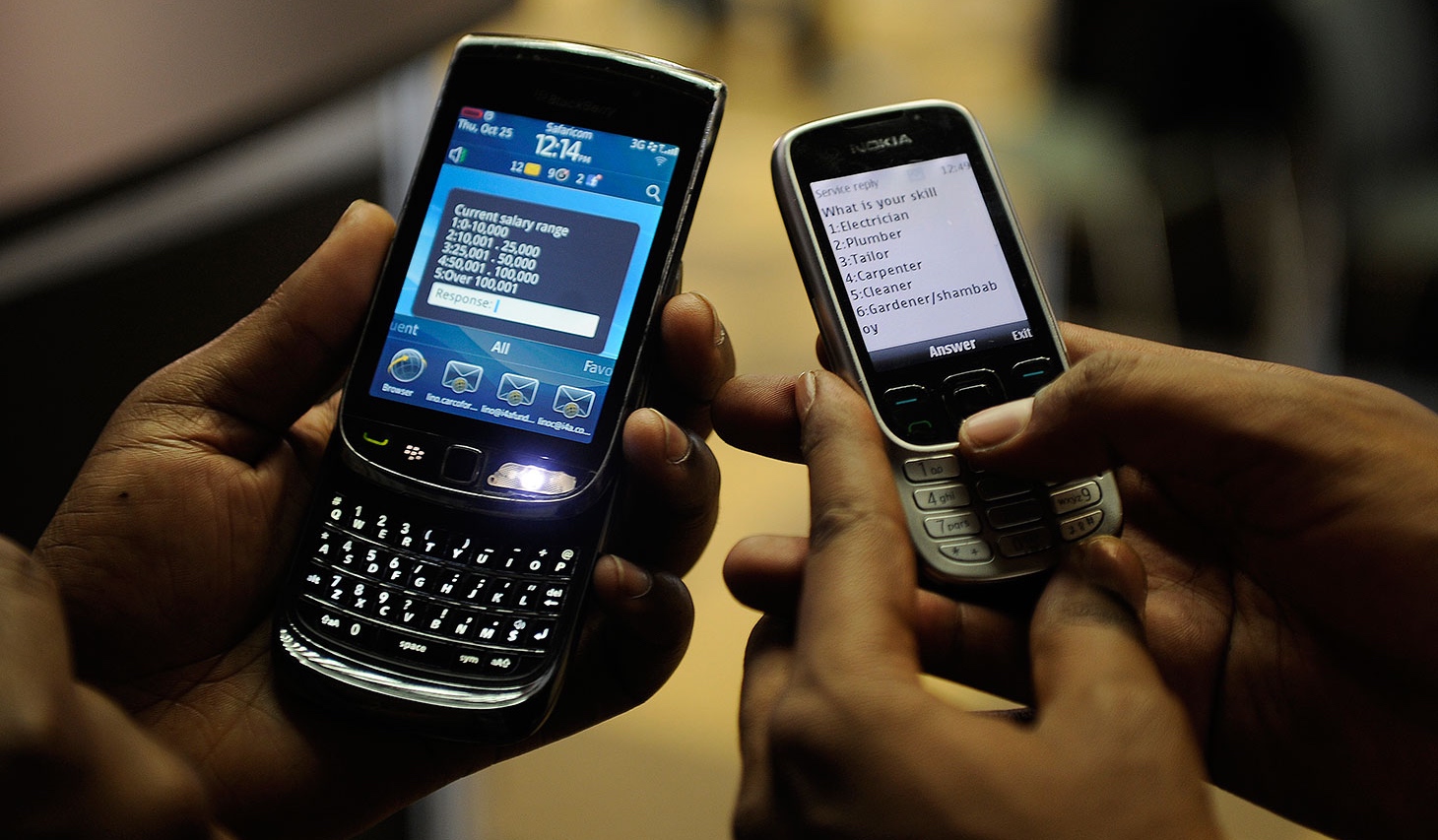 Internet connectivity became less affordable around the world in 2021, according to the latest statistical analysis by the International Telecommunication Union (ITU) and the Alliance for Affordable Internet (A4AI).

The share of people's incomes spent on fixed broadband and mobile Internet services increased globally last year, in parallel with upticks in demand and usage compared to 2020, reveals an ITU-A4AI policy brief​, The affordability of ICT services 2021.

Relative prices of fixed broadband services climbed to 3.5 per cent of gross national income (GNI) per capita globally in 2021, up from 2.9 per cent in 2020. The relative prices of mobile broadband services around the world also edged up to 2 per cent of GNI per capita, from 1.9 per cent a year earlier.

Yet people have sacrificed other goods and services to maintain reliable Internet access during the COVID-19 pandemic. Those who can have largely stayed connected, even at relatively higher prices.

"Broadband services have ceased to be a mere luxury," said ITU Secretary-General Houlin Zhao. "They are a necessity for communication, teleworking, online education, and other essential services. Still, we must urgently address the issue of affordability if we hope to achieve our goal of universal and meaningful connectivity."

At the regional level, users in Africa paid more than three times the global median price for mobile broadband services, and over five times the global median for fixed broadband.

"The affordability gap for Internet access between those living in low- and middle-income countries and those living in high income countries is inexcusably high," said Sonia Jorge, Executive Director of A4AI. "Moreover, people in rural areas, and women everywhere, are disproportionately affected. A continued failure to address this worsens the situation for those who need help the most. The public and private sectors must work together to connect humanity with affordable and meaningful access."