NYSC and New Horizons Ink MoU To Empower Corp Members With ICT Skills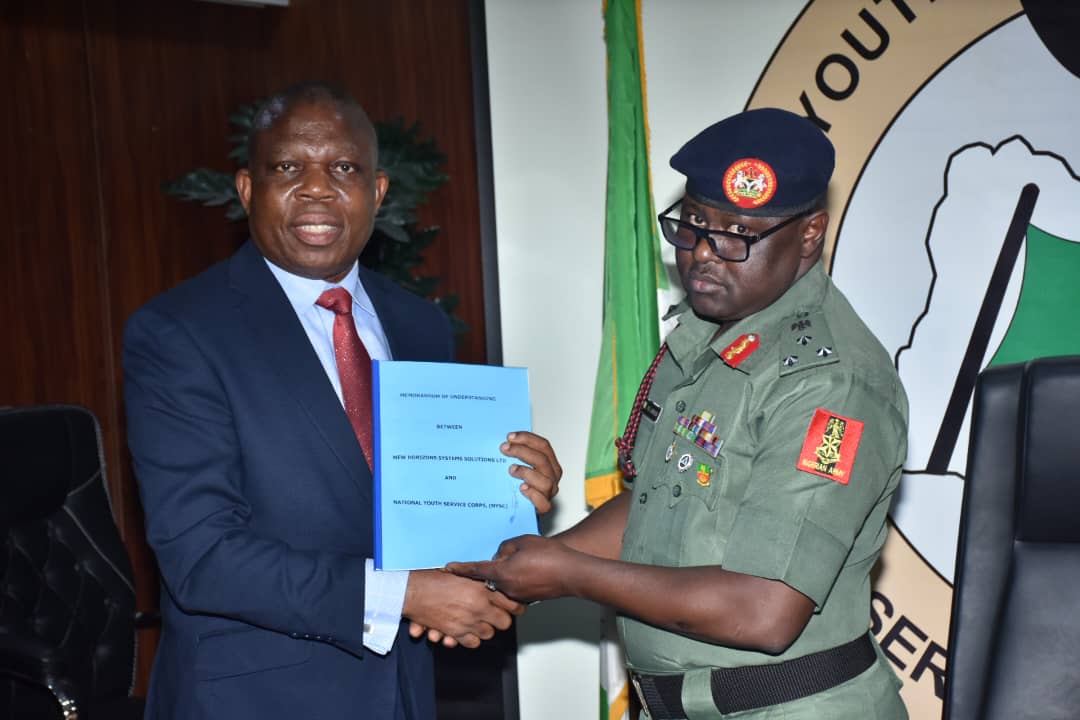 The National Youth Service Corps (NYSC) has signed a Memorandum of Understanding (MoU) with New Horizons Nigeria to train corp members in ICT 4.0 skills and other latest e-business programs to boost employability and job creation opportunities for members.
In addition to the MOU, the ICT firm also donated about 1,000 ICT courses and a new learning portal to support the Skills and Entrepreneurship Department (SAED) during the commissioning of its ultra-modern NYSC ICT centre in Abuja to mark 50 years of the establishment of NYSC.
In his appreciation, the Director General, NYSC, Brig General YD Ahmed, thanked New Horizons Nigeria's CEO, Mr. Tim Akano, for his support of NYSC concerning the empowerment of youths in the area of ICT.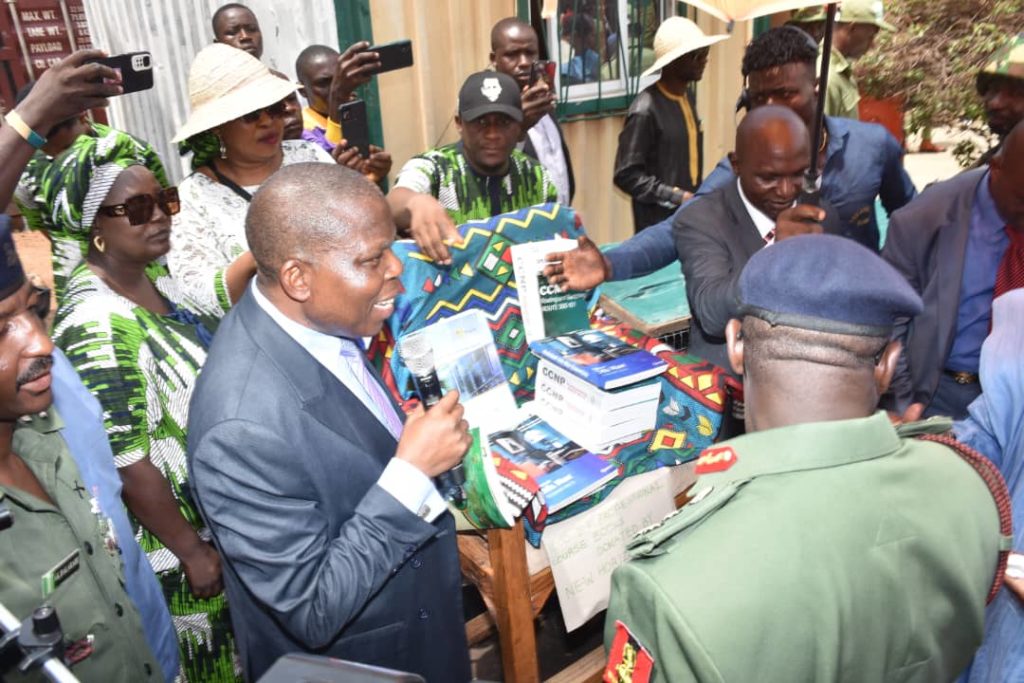 "We called on corps members to avail themselves of this training opportunity to enhance their chances of becoming self-reliant and contributing to the growth of our national economy," Ahmed said.
On his part, the MD/CEO of New Horizons Nigeria, Tim Akano said the company donated 1000 ICT courseware and a new learning portal to support the SAEED empowerment Initiatives) to celebrate NYSC at 50 years.
He noted that today's job market is looking for graduate who are digitally literate, able to solve problems and meet the needs of organisations, contribute to their bottomless and help scale companies.
Akano further stated that the 21st century organisations are demanding more from their employees and the only way to get through is to be equipped with the ICT tools and services.
At the commissioning of the ultra modern NYSC ICT centre built by NYSC, the special guest of honour, former Head of State, Gen (rtd) Dr Yakubu Gowon (middle) urged the corp members to use the ICT books, the portal and the newly commissioned ICT centre to improve their skills and contribute positively to the growth and development of Nigeria's economy and human capital.
Andela Acquires Qualified To Expand Talent Network For Companies 
Andela, the global network for remote technical talent, has acquired Qualified, the leading technical skills assessment platform to identify, qualify, and certify top engineers.
Andela's global talent community will also expand with the addition of more than 3.6 million engineering users via Codewars, an online community powered by Qualified that enables technical talent to compete and improve their practical coding skills in gamified challenges.
The founder and CEO of Andela, Jeremy Johnson, said, with the Qualified acquisition, Andela expands and accelerates its ability to source and expertly assess talent.
Johnson disclosed that labor marketplaces are constrained by inefficiencies between supply, demand and quality, adding that Qualified allows Andela to address those inefficiencies by providing the certified right talent at the right time. "Companies will continue to trust that talent sourced through Andela has the needed skills regardless of where they live and work," the CEO averred.
The co-founder and CEO of Qualified, Jake Hoffner, added, "The tech industry has historically relied on hiring practices that have proven to be ineffective. The expanded platform will allow companies to create hiring processes for software engineers that are predictive of their on-the-job performance. In addition, we provide companies and our growing tech community a bigger, broader, and better opportunity to connect globally."
Classera raises $40m and Inks Deal with TD to deepen footprints across Africa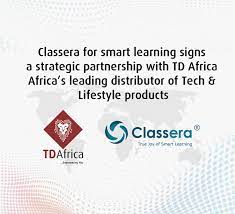 Classera, a global edutech learning management platform focused on emerging markets, has successfully raised $40 million in a Series A round, the largest in EdTech globally for a company with no prior funding.
The impressive Series A round, which represents the largest funding round ever in Edtech in the Middle East and North Africa (MENA) region and most of Africa, is expected to advance Classera's Learning Super Platform (LSP), affirm its position of leadership in e-learning and EdTech, in addition to further deepening its global expansion into new markets, especially in Africa.
The round was led by the Public Investment Fund (PIF)-owned Sanabil Investments, a Saudi-based investment giant, accompanied by Global Ventures, Endeavor Catalyst, 500 Global, Sukna Venture, and Seedra Ventures. Also involved in the round were other investors from Silicon Valley, emerging markets, and global family offices. Crucially, the investment will see Classera accelerate on its global trajectory and target more growth in MENA, the rest of Africa, and to fast-track its expansion, especially into Asia Pacific (APAC) and elsewhere. These strategic expansionary plans will be driven by direct sales of its cutting-edge learning solutions, through channel partners, and via acquisitions.
Similarly, proceeds of the investment will also help Classera – via its specialized platform for corporate e-training – LeadXera – to expand faster into that huge sector – which is one of the primary targets of the investment.
As part of its growing footprints in Africa, Classera recently partnered with TD Africa, Sub-Saharan Africa's leading distributor of tech, services, and lifestyle products. The partnership will see Classera leverage TD Africa's growing database, network of resellers/partners as well as its considerable reach to grow the adoption of its bouquet of e-learning solutions among millions of users across Nigeria and Ghana. Specifically, through TD Africa, Classera will gain access to and introduce a range of smart learning tools to clients in the education sector, including schools at every level.
Also, in line to benefit are large corporate organizations, as well as Small and Medium Enterprises (SMEs) desirous of adopting a digital learning platform to provide training for their employees. Consequently, its strategic partnership with TD Africa, arguably the biggest distributor of Microsoft's products and services in Nigeria and beyond, will undoubtedly aid Classera to gain significant footholds across a wide range of target audiences in Nigeria and Ghana.
''We are delighted to be associated with Classera, particularly in the light of this landmark fund raise and in view of the massive potential in boosting e-learning for a variety of key users across Nigeria and Ghana,'' disclosed Coordinating Managing Director, TD Africa, Mrs. Chioma Chimere. ''Leveraging our army of resellers in these markets, we are confident that this strategic partnership will go a long way in expanding access to the suite of cutting-edge solutions from Classera for millions of new users.''
Also commenting was Mahmoud El Gabry, Strategic Partnerships Director of Classera Inc.
"As we just completed one of the largest funding rounds a company with no prior funding had done in the EdTech industry, we are determined to extend our worldwide presence focusing on Africa to accomplish our vision. Today, I am very excited about our new partnership with TD Africa to empower the learning journey of our clients in Nigeria and Ghana benefiting from the innovation brought by Classera and its globally recognized and awarded learning solutions spearheaded by its state of art Learning Super Platform (LSP).''
Why NCC and Lagos Business School are Rethinking Capacity Building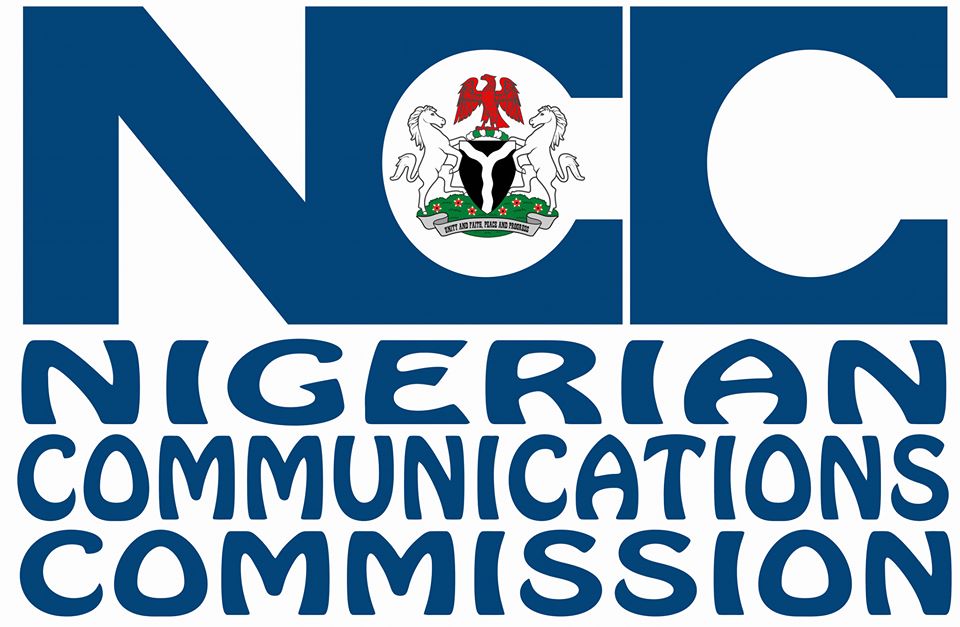 The Nigerian Communications Commission (NCC) and the Lagos Business School of Pan-Atlantic University are considering forging a partnership that will result in developing customised capacity building interventions and overhauling of existing training courses offered by the LBS to address critical areas of needs of the Commission's human capital development.

The Executive Vice Chairman (EVC) of the NCC, Prof. Umar Danbatta, emphasized the imperative of such collaboration during a visit of an LBS delegation led by the School's Director, Executive Education, Victor Banji, to the Commission's Head Office in Abuja recently.

The EVC spoke through NCC's Executive Commissioner, Stakeholder Management, Adeleke Adewolu, who received the LBS delegation (alongside other senior management staff of the Commission) on behalf of the EVC.

Addressing the visiting team, Adewolu said NCC constantly engages in staff training as part its strategy to build managerial and technical skills required to manage the ever-dynamic telecoms regulatory environment in Nigeria.

Adewolu said while LBS, has been a training partner of NCC over the years and currently provides some classes of capacity building to staff of the Commission, it has become necessary to expand the training scope by ensuring that other customized programmes that target specific needs of Commission's human capital are designed by the School in collaboration with NCC team to meet strategic objectives and enhance the relationship of the two organisations.

Among the areas of interest to the Commission are courses on performance appraisal management, policy formulation and execution, risk management, technical report writing, telecoms-related training, tariff and competition management, as well as basic training on policy formulation and implementation, social media training, audio-visual editing, among others.

"I thank the LBS for its collaboration with NCC over the years in the area of human capital development. However, we expect that LBS will work with NCC to see how we can collectively overhaul the existing courses and bring new course to NCC's attention which we would, in turn, subject to our training need analysis (TNA). This may result in a review of ur existing Memorandum of Understanding (MoU) towards making our relationship much stronger and more mutually beneficial," Adewolu said.

The Executive Commissioner also explained that though NCC is a regulatory agency, it has seen the need for indigenous digital skills development in Nigeria, and that explained the creation creation of the Digital Bridge Institute (DBI), by the Commission to meet the human capital needs of the burgeoning telecom, and broadly, the ICT sector.

According to Adewolu, other areas of focus in meeting educational needs of the sector, include indigenous digital skills development, sponsoring of hackathon, provision of research grants to the academia, endowment of professorial chairs in universities, and the acceleration of digital infrastructure deployment across the country to boost digital literacy and skills for Nigeria's socio-economic development.

Speaking earlier on the purpose of the visit to the Commission, Banji of LBS, said the business school wishes to serve as a strategic capacity development partner to NCC for its teaming staff; revisit LBS's existing MoU for necessary enhancements; as well as offer corporate governance, board leadership and management development programmes to enhance corporate effectiveness.

Banji also commended the NCC for its role in ensuring effective digital transformation in Nigeria. "As the Commission responsible for creating an enabling environment for telecom operators and allied stakeholders in the industry, as well as ensuring the provision of qualitative and efficient telecommunications services throughout the country, NCC has earned a reputation as a foremost Telecom regulatory agency in Africa," Banji said.

In addition, the LBS Executive stated that while his organisation will continue to play a prominent and leading role in building leaders with integrity for Nigeria, Africa, and the world, it also believes that with effective directors and leaders in the public sector organisation such as the NCC, Nigeria will be managed more efficiently for greater value and sustainable growth.

"Our conviction at LBS is that telecommunications penetration is one of the critical developments required to transform poverty into prosperity. Our thesis is simple:  the access to and use of mobile telephony contributes to the health of the population and efficiency of the economy. It is equally a lever for poverty reduction as contained in Goal One of the Sustainable Development Goals (SDGs), Banji declared to emphasize the centrality of telecoms as an enabler of development.