Most Anticipated Hotel Openings in Canary Islands 2016
A wonderful serenity has taken possession of my entire soul, like these sweet mornings of spring which I enjoy with my whole heart. I am alone, and feel the charm of existence in this spot, which was created for the bliss of souls like mine. I am so happy, my dear friend, so absorbed in the exquisite sense of mere tranquil existence, that I neglect my talents.
Bossbus Technologies Partners Jim Iyke On New Movie
L-R: CEO, Bossbus; Oluwatobi Johnson Fakayode, Actor and Movie Producer; Jim Iyke and Chairman, Board of Directors, Bossbus; Felix Achibiri at a Bossbus press conference in Lagos recently.
Revolutionary transport technology company, Bossbus has announced a partnership with Nollywood Actor and Movie Producer, Jim Iyke for his debut production and film, Bad Comments.
This partnership, one of the many projects Bossbus plans to take part in this year, is focused on providing safe luxury transport tech services to Sixth Sense as they drive home the message of the movie, Bad Comments.
While speaking at a press conference after signing a contract with Bossbus in Lagos, Jim Iyke expressed his love for the brand. In his remarks, he stated that "Bossbus is like family. This union goes way beyond the call of business. We will take Bossbus to the next level because I don't see any better brand to partner with asides from this one."
For Bossbus, the relationship with the entertainment industry is the beginning of a new journey. Addressing pressmen on the collaboration, CEO, Bossbus; Oluwatobi Johnson Fakayode explained that the transport tech company will be promoting the movie and the entertainment industry due to the latter's ability to showcase Nigeria's innovation to the world.
He stated that "The entertainment industry is the biggest ambassador of Nigerian innovation and tech industry."
Reflecting on Bossbus' connection to the Nollywood Actor, Mr Fakayode said, "There's no other person that depicts the image of a 'Boss' rather than Jim Iyke. Jim Iyke is a very humble and forward-thinking man and there's intermediation between our services and the movie. We're very proud to be associated with him and Sixth Sense."
Bossbus has been at the forefront of transforming the transport and technology industry with its integrated charter services, ride-hailing or fleet optimization program that provides safe, reliable, affordable and comfortable commuting experiences for its many customers.
The tech company's mandate is not just to aggregate the majority of underserved sectors of the transportation industry like the vehicle, water, boat and air charter and rental services but to uplift the tech ecosystem by providing and promoting growth for technology developers and experts, especially in Nigeria.
Earth Networks and NiMet Announce Weather Services Partnership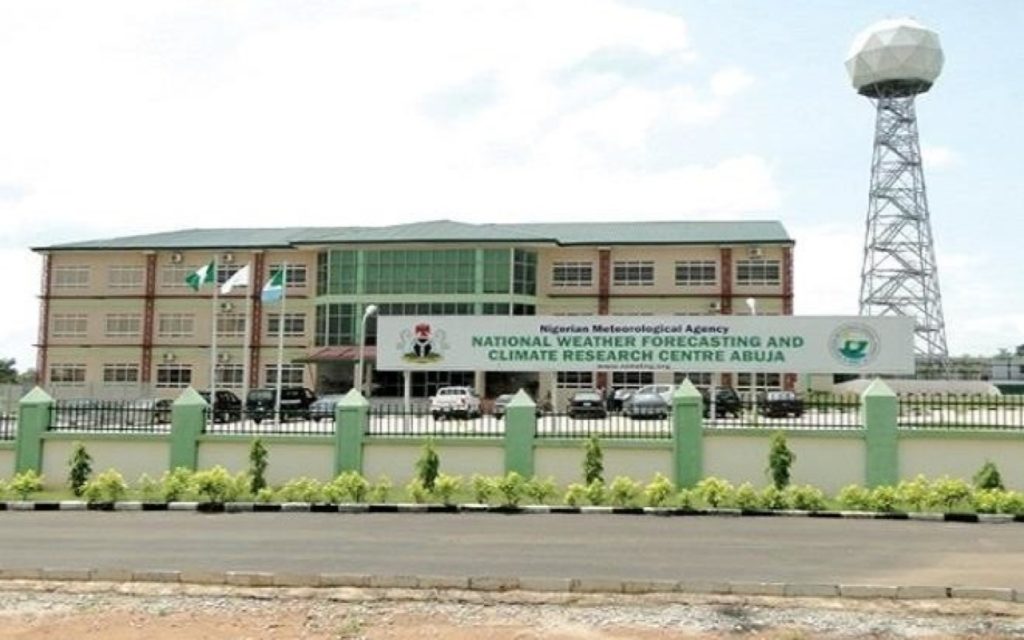 Earth Networks, a global provider of weather intelligence, announced on Wednesday it formed a partnership with the Nigerian Meteorological Agency (NiMet). The agreement includes a five-year collaboration to build the Nigeria Total Lightning and Mesoscale AWS Network (NTLMAN) for early warning of severe weather. The partnership was commemorated during a live virtual Memorandum of Understanding signing ceremony from Abuja and Germantown, Maryland.
Under the agreement, Earth Networks and NiMet will deploy and operate a comprehensive early warning lightning detection network in Nigeria and jointly co-market new sources of weather and lightning data to public and private industries in Nigeria. Precision weather stations and lightning sensors will be hosted at NiMet locations and maintained by NiMet staff.
In addition to the network equipment, Earth Networks will also provide training and development for NiMet staff regarding use of comprehensive weather data, including real-time and historical lightning data, weather observations, sensor forecasts and live storm-tracking and alerting.
This new agreement with NiMet supports Earth Networks' commitment to build sustainable public-private weather information services partnerships with countries around the globe. Government agencies and private enterprises in Nigeria alike will now have access to a complete suite of visualization, forecasting, storm identification, alerting, and tracking services, developed and offered jointly by NiMet and Earth Networks.
This cooperation means any industry affected by weather in Nigeria, including aviation, oil and gas, mining, and manufacturing, can now take advantage of the most technologically advanced severe weather alerts and data to promote safety and ease operational challenges caused by weather.
"We've been working in more than 25 countries in Africa since 2013 to save lives and protect property with high-resolution weather and lightning data," said Jim Anderson, Vice President of Global Sales at Advanced Environmental Monitoring, Earth Networks' parent company. "We are excited to partner with NiMet to help accelerate the expansion of their high impact weather forecasting capacity and bring new weather warning services to enterprise customers in Nigeria."
In his remarks at the virtual MOU signing ceremony, U.S. Embassy Environment, Science, Technology, and Health Officer Adam Jagelski said the partnership between Earth Networks and NiMet will help expand Nigeria's capacity to accurately provide critical weather forecasting information and climate services, supporting Nigeria's economic development by protecting the lives and property that are critical to several key sectors.
"The signing of this MOU is exemplary of the mutually beneficial partnership model U.S. businesses can employ to engage the Nigerian market," Jagelski said. "I am thrilled to see Earth Networks using the partnership model to bring the expertise of one of America's truly innovative companies to the strategic infrastructure sector in Nigeria. We hope to see more of America's premier companies developing partnerships as a means to bring their best-in-class products and services to Nigeria and the whole of Africa."
NCAA Okays AOC For Green Africa's Three Aircraft Ahead of Flights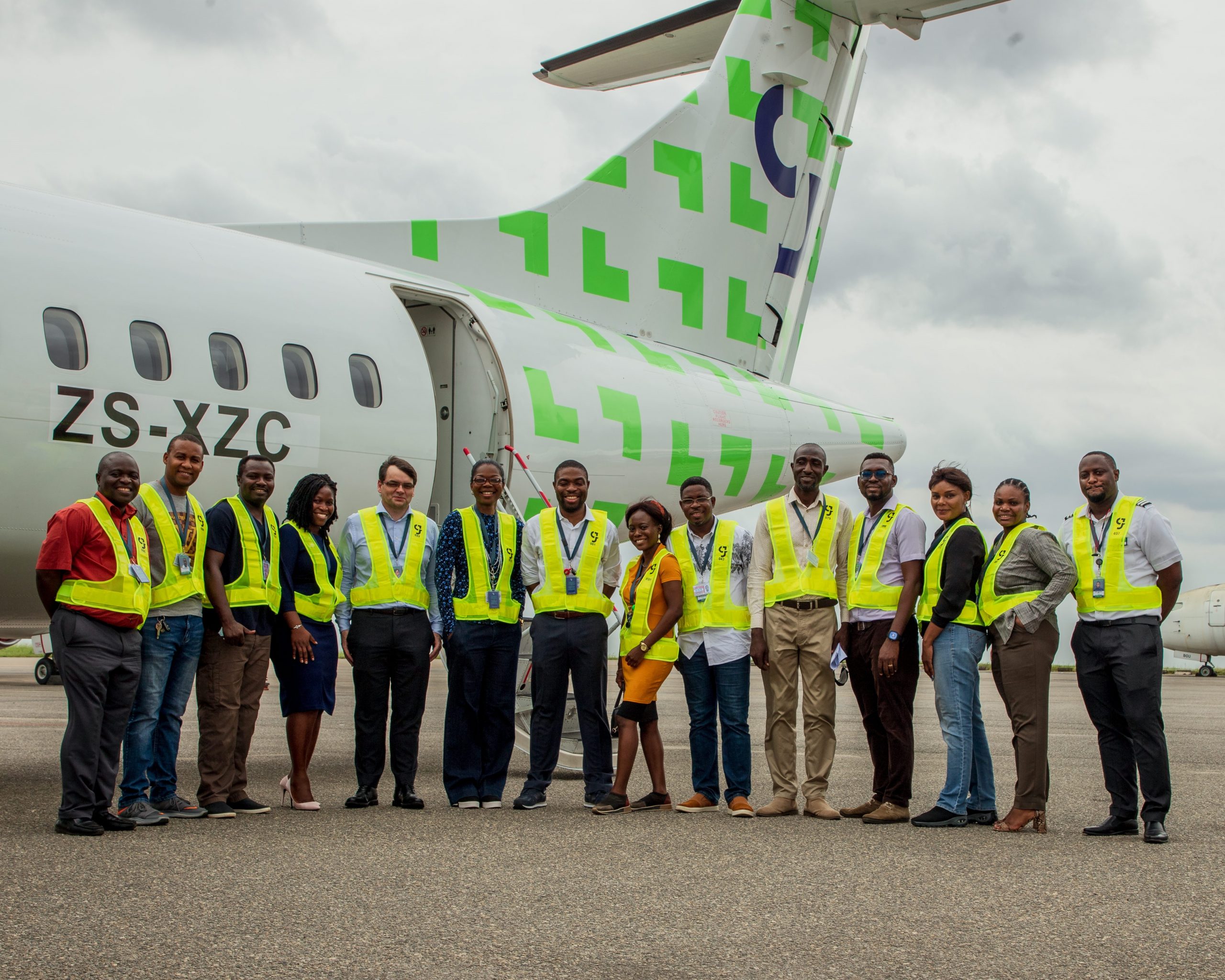 The Nigerian Civil Aviation Authority (NCAA) has given air operating certificate (AOC) for three aircraft leased by Green Africa, Nigeria's value airline for it to commence commercial flights.
The new budget airline has received three ATR 72-600s from ACIA Aero Leasing. The third aircraft with registration ZS-XZC /5N-GAD arrived in Lagos on Thursday, 3rd June 2021.
Amid the pandemic-induced market disruption, Green Africa laid out a roadmap for market entry by deploying ACIA's ATR aircraft to deliver affordable, short-haul connectivity between Nigerian cities to stimulate the region's economic development and business activity.
The founder and chief executive officer of Green Africa, Babawande Afolabi, said "Receiving our third aircraft today signifies Green Africa's readiness to enter into service and start serving our customers. ACIA Aero Leasing has been a very supportive partner and we are proud of this relationship."
ACIA Aero Leasing chief executive officer, Mick Mooney also said, "We are thrilled to have partnered with Green Africa's experienced management team to get their airline off the ground while supporting their ambitious mission to use the power of air travel to create a better future for customers and other key stakeholders,".
The value carrier recently launched ticket sales on its website, greenafrica.com with flights as low as N16,500 and a 'gFlyer Special Offer' which takes 10 per cent off the first booking of gFlyer Community members. It encouraged customers to book flights early to enjoy lower fares.