Most Anticipated Hotel Openings in Canary Islands 2016
A wonderful serenity has taken possession of my entire soul, like these sweet mornings of spring which I enjoy with my whole heart. I am alone, and feel the charm of existence in this spot, which was created for the bliss of souls like mine. I am so happy, my dear friend, so absorbed in the exquisite sense of mere tranquil existence, that I neglect my talents.
NCAA Okays AOC For Green Africa's Three Aircraft Ahead of Flights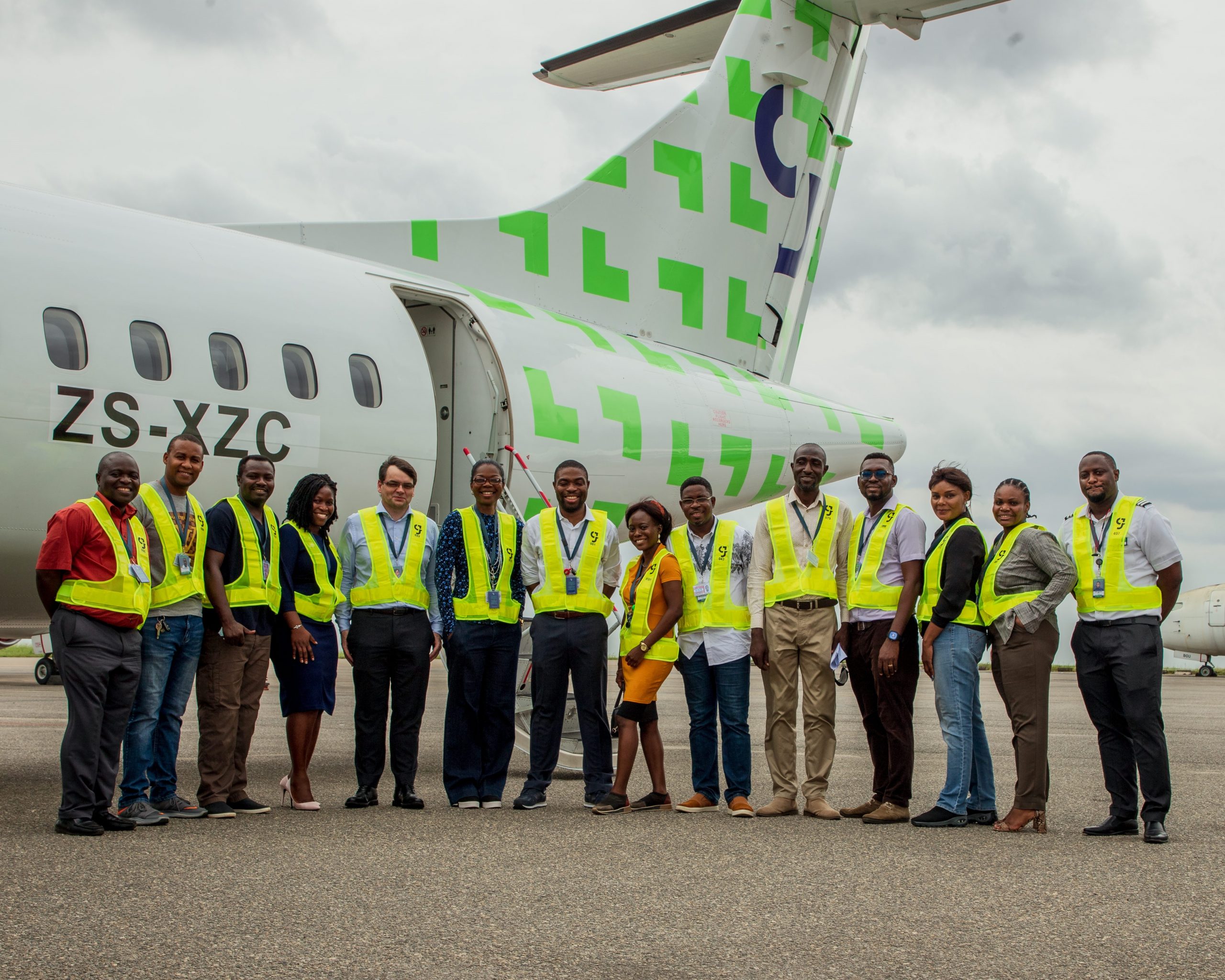 The Nigerian Civil Aviation Authority (NCAA) has given air operating certificate (AOC) for three aircraft leased by Green Africa, Nigeria's value airline for it to commence commercial flights.
The new budget airline has received three ATR 72-600s from ACIA Aero Leasing. The third aircraft with registration ZS-XZC /5N-GAD arrived in Lagos on Thursday, 3rd June 2021.
Amid the pandemic-induced market disruption, Green Africa laid out a roadmap for market entry by deploying ACIA's ATR aircraft to deliver affordable, short-haul connectivity between Nigerian cities to stimulate the region's economic development and business activity.
The founder and chief executive officer of Green Africa, Babawande Afolabi, said "Receiving our third aircraft today signifies Green Africa's readiness to enter into service and start serving our customers. ACIA Aero Leasing has been a very supportive partner and we are proud of this relationship."
ACIA Aero Leasing chief executive officer, Mick Mooney also said, "We are thrilled to have partnered with Green Africa's experienced management team to get their airline off the ground while supporting their ambitious mission to use the power of air travel to create a better future for customers and other key stakeholders,".
The value carrier recently launched ticket sales on its website, greenafrica.com with flights as low as N16,500 and a 'gFlyer Special Offer' which takes 10 per cent off the first booking of gFlyer Community members. It encouraged customers to book flights early to enjoy lower fares.
Green Africa's Website Opens with Fares as low as N16,500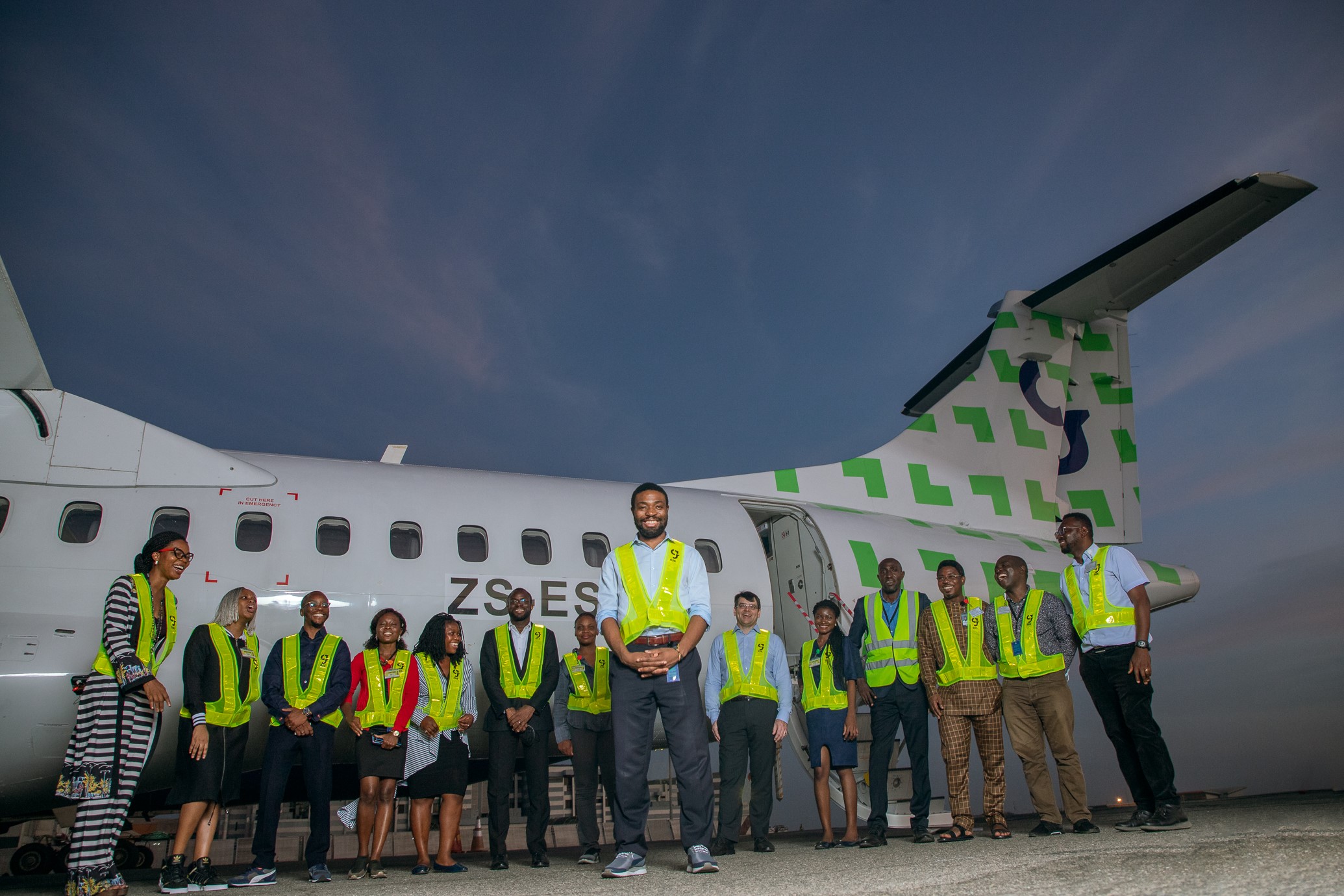 Green Africa, Nigeria's Lagos-based value airline, has commenced flight tickets sales with offerings as low as N16,500.
The booking website greenafrica.com is now open to the public for ticket purchase activities following the pre-sales approval of the Nigerian Civil Aviation Authority (NCAA). Cities to be served are Lagos (LOS) connecting Akure (AKR), Ilorin (ILR), Abuja (ABV), Owerri (QOW), Port Harcourt (PHC) and Enugu (ENU).
Flights as low as N16,500 are available on the website with flight dates starting from June 24th, 2021. Three products are available – gSaver, gClassicTM and gFlexTM giving customers the flexibility of purchasing the product that suits their travel plans. gFlyers who register on the booking website – greenafrica.com get a unique code that gives 10% off their first booking to celebrate this milestone.
Babawande Afolabi, Founder and Chief Executive Officer of Green Africa said, "Today is a great day for every member of the gTeam and we are thrilled that our customers can now book their trips with us. We are building a value carrier that will connect customers to their opportunities and be a catalyst for positive change across the region."
The ongoing "gFlyer Special Offer" which takes 10% off ticket prices will last till 11:59pm WAT on June 23rd, 2021. Corporate package known as "gBusiness" is planned for roll out within the coming weeks to cater to SMEs and corporate travels.
Akwa Ibom Lauds MTN Foundation For Advancing Tourism, Youth Empowerment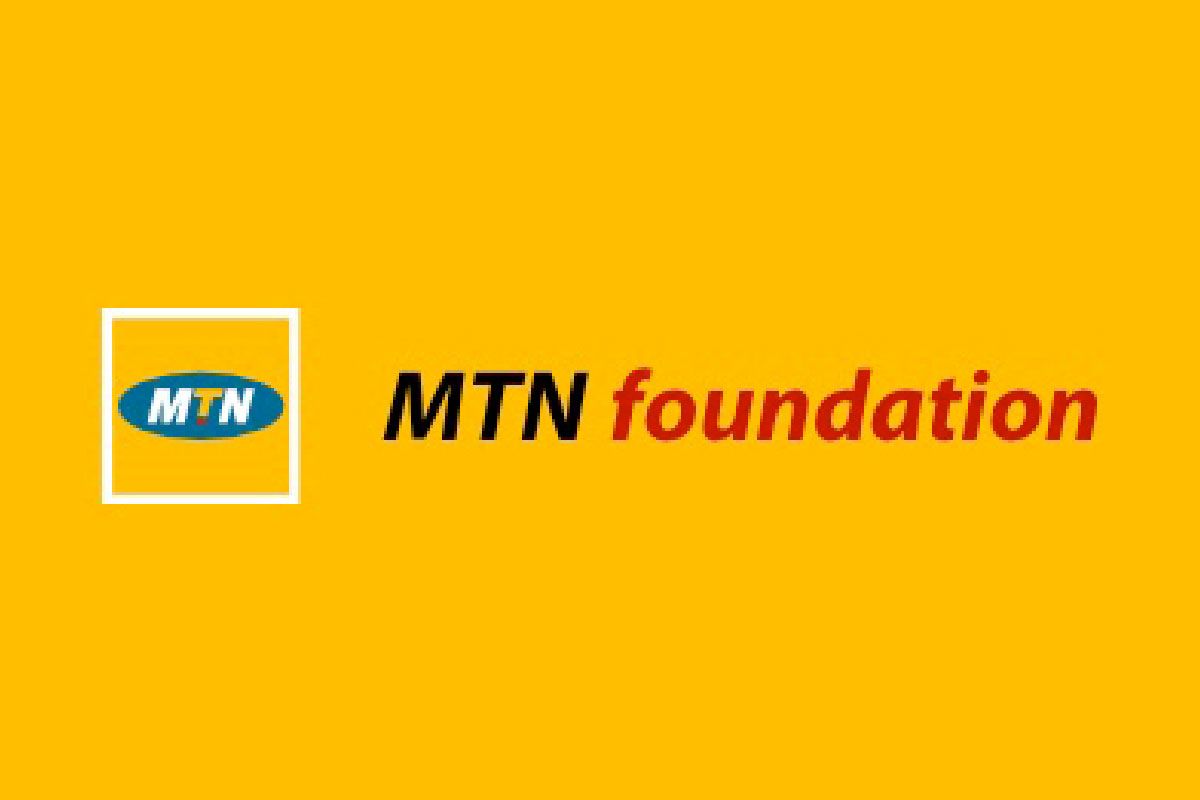 The MTN Foundation in partnership with the Duke of Shomolu Productions brought smiles to faces in Akwa Ibom as the story, Ibiom: When Doves Fly, was masterfully retold in a two-day show at the Ibom Hall on April 30 and May 1.
The production received the full support of the government and was well-attended by dignitaries including the Deputy Governor, Akwa Ibom State, Mr. Moses Ekpo; the First Lady, Akwa Ibom State, Dr. Martha Udom Emmanuel; the Commissioner for Culture and Tourism, Akwa Ibom State, Orman Esin; renowned businessman/industrialist, Akan Udofia and several members from the State's Executive Council.
At the heart of the project were youth empowerment and cultural tourism. This informed the execution of the project in two phases – a free one-week training for 500 youths in Akwa Ibom and a two day-performance of the play. The training was facilitated by the former Director-General of the National Theatre/National Troupe of Nigeria, Professor Ahmed Yerima, who taught the participants the art of storytelling, filmmaking, acting and theatre performance.
The entire production also heavily engaged the youths of Akwa Ibom in various aspects of the production including performance and stage design. Notably, students of the University of Uyo were charged with the design and construction of the set. The involvement and training of the Akwa Ibom youth was well-received by the people and government of Akwa Ibom State.
Speaking on MTN's commitment to the continuous development and empowerment of the Nigerian youth, the General Manager, Eastern Regional Operations, MTN Nigeria Mr. Innocent Entonu, explained that MTN understands the role and importance of youths in every society, which is why the company invests heavily on youth development.
"The MTN brand has always shown support to causes and projects that empower and serve the Nigerian youth. One of the reasons for that is because we know that the youths are the future of this country. They are creative, innovative and possess boundless potential. Investing in their empowerment is crucial as it benefits them on an individual level, and the entire society."
Lauding MTN for its role in empowering the youth of Akwa Ibom and advancing the state's tourism drive, the Commissioner for Culture and Tourism, Akwa Ibom State, Orman Esin stated, "The production has been able to tell our people where we're coming from and where we're heading to. We have a lot of talents here and this has been able to locate most of them. The contribution of Ibiom to our economy is like a value chain and we're very happy about that.
"I'm aware that wherever the Duke of Shomolu goes, MTN goes so I'm excited they came here and for us. It didn't take me time to know we have to be part of it. You can see that the Akwa-Ibom State Government was fully involved here today. This shows how excited we are. I'm happy that MTN came to sponsor this. I think this project has also done an intervention by re-energizing the sense of tourism which is a very important agenda in this state."
The producer of the play, Joseph Edgar, thanked MTN for its invaluable support in ensuring the success of the play, "I just want to say big thank you to MTN. It's not really easy. Our other sponsors did not really respond for the obvious reasons, but MTN came through. Without them, we wouldn't have been able to do this production."
Affirming the MTN Foundation's dedication to projects that promote Nigerian culture, Entonu said, "The MTN Foundation has continued to show unwavering commitment to the telling of authentic Nigerian stories and the promotion of Nigerian cultures. We have sponsored events across the length and breadth of this country, including cultural festivals in the North, South, West and East of the country. Clearly, there are no boundaries and we will continue to look for new and creative ideas to support the Nigerian cultural heritage and innovation."