Digital Wallet Users to Surpass 4.4 Billion by 2025- Juniper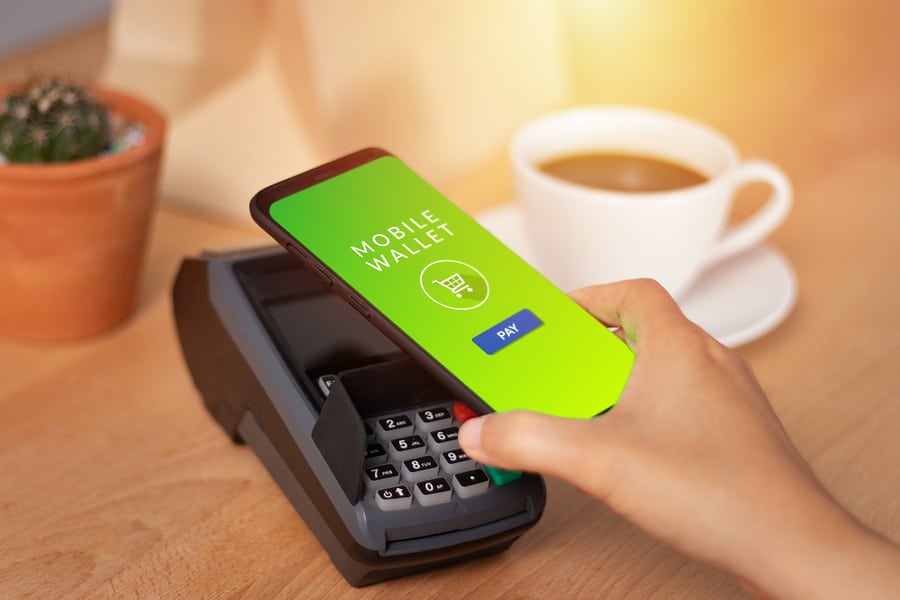 A new study from Juniper Research has found that the number of unique digital wallet users will exceed 4.4 billion globally in 2025; rising from 2.6 billion in 2020. It found that mobile wallets are leading this 70% growth, as mobile payments rapidly scale across geographical and vertical markets.
The increasing alignment between in‑person and remote commerce channels is leading to greater use of mobile wallets than ever before, with online wallet use confined to high-value purchases or complex bill payments.

The research recommends that merchants should undertake complete reviews of their processes to ensure that they are offering a highly capable mobile app. This must be inclusive of a seamless checkout process, the correct mobile wallet integrations and high levels of security, or they will lose out to more mobile-adept merchants.
The new research, Digital Wallets: Key Opportunities, Vendor Analysis and Market Forecasts 2021‑2025, found that markets such as the UK and US are lagging behind China and India in terms of digital wallet adoption, with China and India accounting for 69% of digital wallet transactions in 2025.

Research co-author Nick Maynard explains: 'In developed markets, mobile wallets facilitate card payments, but in emerging markets, wallets in places have bypassed cards entirely. Wallet providers in developed markets need to focus on building acceptance and analytics features, in order to boost their appeal in a card-centric environment.'

The research also found that QR code payments will account for 40% of all digital wallet transactions globally in 2025; a fall from 47% of transactions in 2020. QR code payments are presently playing a leading role, due to their ease of use and acceptance, which makes them a critically important area for wallet use. However, over the next five years, the evolution of features such as card acceptance via NFC smartphones will begin to close the ease of acceptance gap.



Championing An Inclusive Digital Identity Approach In Africa – At Scale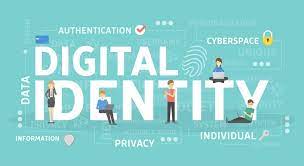 As digitisation accelerates across Africa, the demand for liveness detection and online identity authentication services has become critical. The act of identifying ourselves is under rapid transformation, especially when it comes to using biometrics to access financial and governmental services. If executed correctly, this offers an opportunity for greater inclusivity than ever before.

Gur Geva, Founder and CEO of iiDENTIFii, says, "Face biometrics offers a ground-breaking solution to identity verification (IDV) on the continent in that it is secure and simple to use. Yet this solution will only truly work if the algorithm that underpins face biometrics is trained on the full scope of African faces and can be executed at scale."

Historically, proof of identity was only available to those who could fulfil a rigid set of criteria. One of the main barriers to a person opening a bank account, for example, would be the inability for them to prove their identity without any formal identity document or proof of formal address. According to the World Bank, 57% of Africans still do not have any kind of bank account, including mobile money accounts. This translates to about 360 million adults in the region and approximately 17% of the total global unbanked population without access to formal financial services, a recent study by BPC and Fincog found.

Sustainable Development Goal 16:9 aims "to provide legal identity for all, including birth registration by the year 2030". Digital identity plays an active role in meeting several other SDGs, including universal health and education access and financial inclusion.

Remote face authentication is a crucial step in bridging the digital divide in Africa.

Geva explains, "The digitally excluded are missing out on access to social and financial inclusion. Those who do not have access to newer technologies are disadvantaged in healthcare, education and financial support. The mere ability to confirm one's identity digitally is a key that opens the doors to essential financial and civic services without the risk of impersonation or fraud."

Diversity in face recognition is the key factor for success in Africa. Yet historically, a large-scale database of African faces has been lacking. Thanks to new developments in technology, this barrier is no longer in place. Geva adds, "Respecting diversity in biometric authentication is a core consideration in our business. For this reason, we have trained our algorithm on over 50 million African faces. This translates into identity for all, but specifically identity for all Africans."

Through a triangulated authentication process, iiDENTIFii's technology establishes that the person on the other end of the screen is real, live and transacting at that moment. This multi-faceted facial scan is further verified with key data from the person's ID document and information from the relevant government databases. "Identity fraud has historically been difficult to detect. Our technology can authenticate and automatically onboard a person in under 30 seconds. Our algorithm vastly reduces false accept and reject rates, fully protecting consumers and businesses," says Geva.

A focus on verifying a living person, in other words establishing 'liveness', ensures that correctly mapping and verifying a diverse range of faces is possible. Geva explains, "With our technology, we are able to establish 3D passive and 4D biometric liveness. Our 4D Liveness is resilient to deepfake and replay attacks. It comprises different colour lights that reflect in a certain sequence off the user's face which helps determine true biometric liveness."

Inclusivity in technology extends beyond diversity. It also raises the issue of accessibility. "We have created a technology platform that can be used by very low-end through to very high-end smartphones," says Geva, "Users can also access the platform via a mobile Software Development Kit (SDK), as well as web-based/browser SDK – which allows them to just click on a link to authenticate themselves, as opposed to downloading a large SDK onto their phones."

With a simple, fast and secure approach that takes the full scope of African faces into account, biometrics becomes a compelling catalyst for financial and social inclusion. Geva concludes, "We believe that, with the right technology, all Africans can claim their identity and use it to their safety and benefit."
Interswitch Group Partners Credit Bank of Kenya and IFAD to Deepen Remittance Play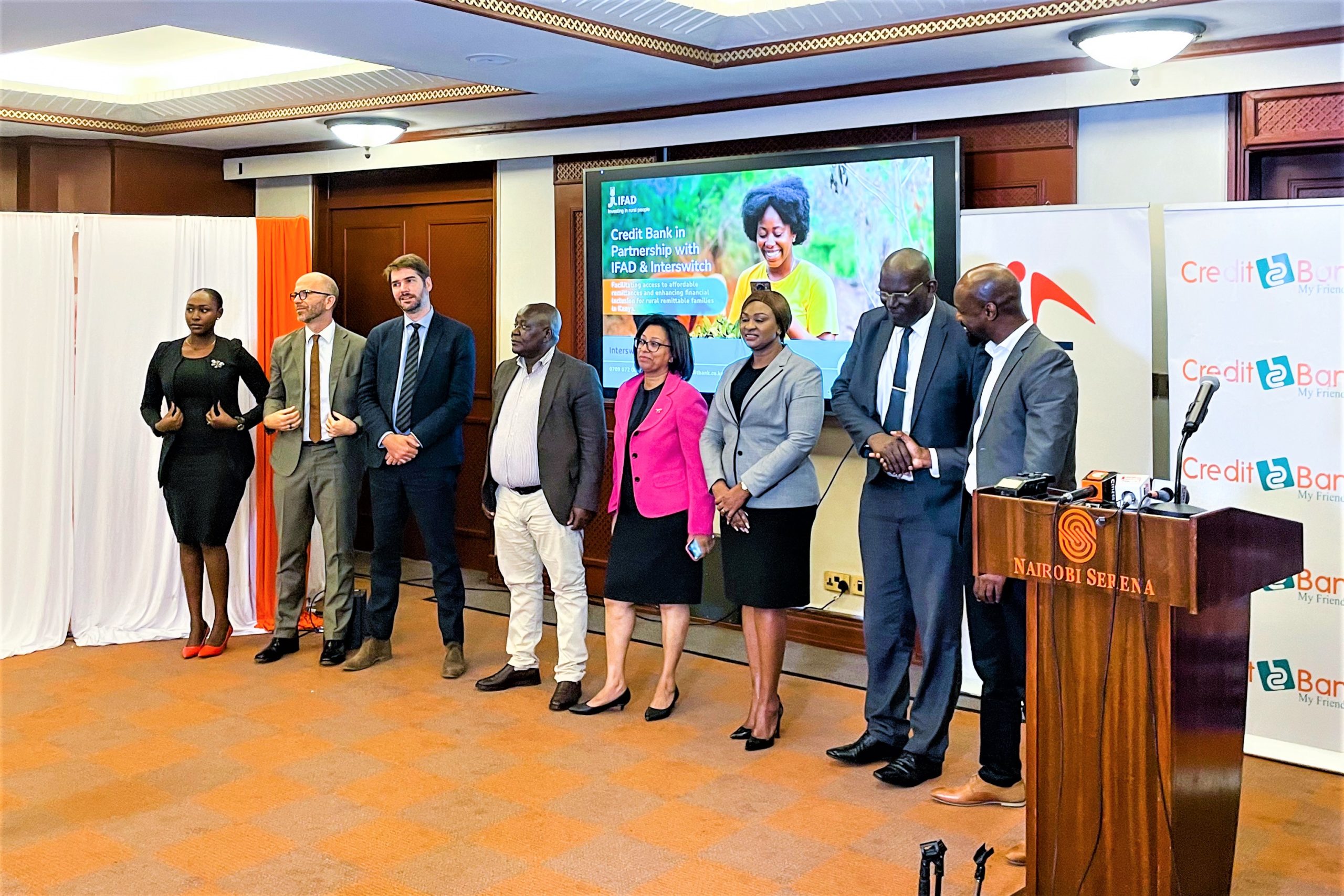 Interswitch Group, Africa's leading integrated payments and digital commerce company, has announced a partnership with Kenyan lender, Credit Bank, the International Fund for Agricultural Development (IFAD) and Ria Money Transfer.
The partnership will facilitate the provision of diaspora cash remittance services to rural recipients in Kenya through the Savings and Credit Cooperative Society (SACCOs).
Tagged the Affordable Remittances and Enhanced Financial Inclusion Programme, the initiative will enable unbanked rural remittance receivers to access formal banking services through a basic and transparent bank account and see Interswitch and its partners collaboratively train and build capacity for over 1,350 SACCO members.
Credit Bank projects that during the initial phase of the programme, it will reach at least 1,200 Kenyans living in the diaspora and facilitate at least 1,500 rural recipients back home to open a bank account for the first time.
Thus far, the initiative has onboarded three SACCOs that will be engaged in the next 16 months, with projections to onboard seven more over the next 36 months. The SACCOs will have their staff appointed as sub-agents in the rural Kenyan areas which are currently underserved by formal remittance providers.
Speaking on the partnership, Founder and General Managing Director of Interswitch Group, Mitchell Elegbe stated that the collaboration is indeed a significant stride towards bridging the financial divide, empowering more individuals and businesses in Kenya with access to modern payment solutions, and creating a more inclusive financial ecosystem for all.
"This partnership with Credit Bank of Kenya and IFAD marks an important step as we continue to expand our reach and provide innovative solutions for our customers worldwide. As we all know, remittance plays a crucial role in the lives of many people, and we are committed to making it simpler, faster, and more affordable" he added.
According to Romana Rajput, the Country General Manager of Interswitch Kenya, "SACCOs form an important part of our financial services in Kenya where we come together to save money and improve the quality of our lives through lower interest rates loans to acquire important purchases like land, homes, educate our children, improve our businesses and much more. Working with SACCOs and their members will make transfers quicker and more convenient for beneficiaries."
Konga Makes 2023 Best 25 Companies to Work in Nigeria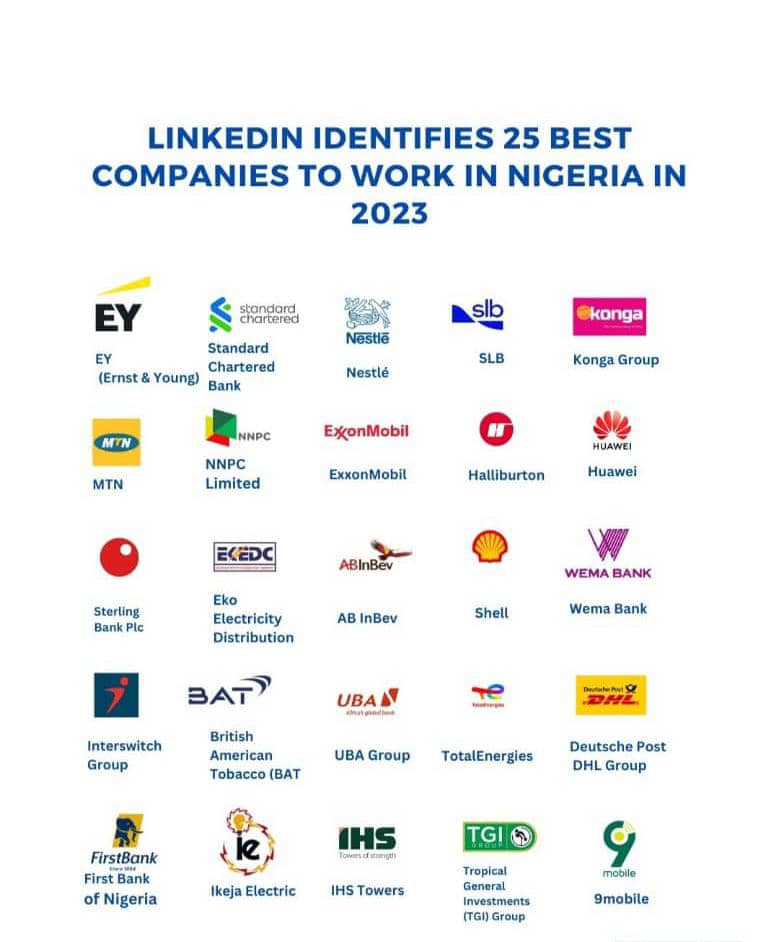 Konga, Nigeria's leading composite e-commerce giant, has been ranked among an exclusive list of 25 companies rated as the best place to work in Nigeria for 2023.
The list, released by professional networking platform, LinkedIn, saw the Konga Group placed in rarefied company with the likes of Ernst & Young, MTN Nigeria and Sterling Bank, among others.
In arriving at the list of companies that made the list, LinkedIn disclosed that it had relied on eight criteria that have been shown to lead to career progression, which include: ability to advance, skills growth, company stability, external opportunity, company affinity, gender diversity, educational background and employee presence in the country. Equally important, it had revealed that the selected companies all stood out for offering their employees the right environment to grow their careers.
Furthermore, LinkedIn said the methodology factored in key components like how employees are advancing both within a company and when they leave, how they are upskilling while employed there and more, which reveal companies that help set people up to get ahead in their careers. Crucially, it had also considered factors like attrition and layoffs.
"Companies that have laid off 10% or more of their workforce between Jan. 1, 2022, and the list launch, based on public announcements — or that have attrition greater than 10%, based on LinkedIn data — are ineligible to rank," it said.