Digital Wallet Users to Surpass 4.4 Billion by 2025- Juniper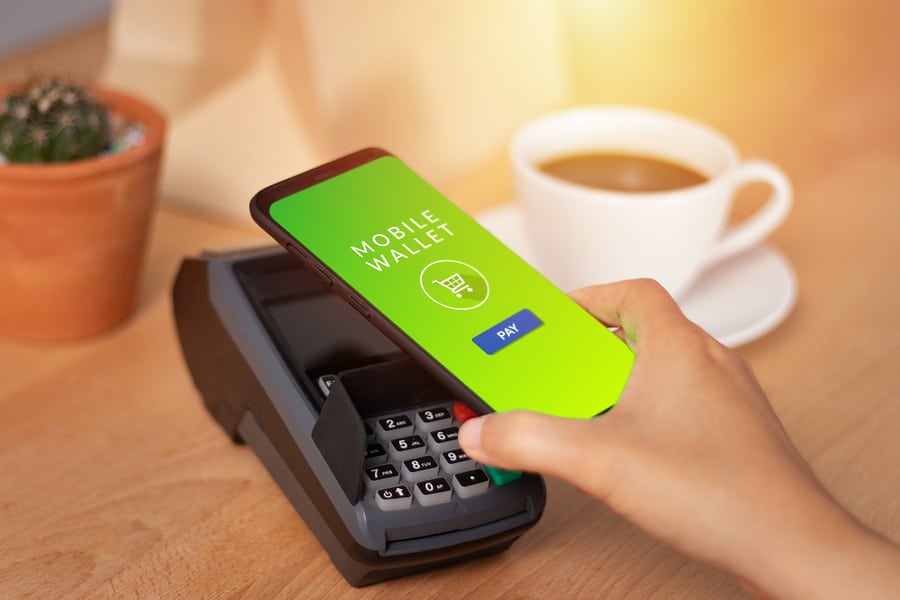 A new study from Juniper Research has found that the number of unique digital wallet users will exceed 4.4 billion globally in 2025; rising from 2.6 billion in 2020. It found that mobile wallets are leading this 70% growth, as mobile payments rapidly scale across geographical and vertical markets.
The increasing alignment between in‑person and remote commerce channels is leading to greater use of mobile wallets than ever before, with online wallet use confined to high-value purchases or complex bill payments.

The research recommends that merchants should undertake complete reviews of their processes to ensure that they are offering a highly capable mobile app. This must be inclusive of a seamless checkout process, the correct mobile wallet integrations and high levels of security, or they will lose out to more mobile-adept merchants.
The new research, Digital Wallets: Key Opportunities, Vendor Analysis and Market Forecasts 2021‑2025, found that markets such as the UK and US are lagging behind China and India in terms of digital wallet adoption, with China and India accounting for 69% of digital wallet transactions in 2025.

Research co-author Nick Maynard explains: 'In developed markets, mobile wallets facilitate card payments, but in emerging markets, wallets in places have bypassed cards entirely. Wallet providers in developed markets need to focus on building acceptance and analytics features, in order to boost their appeal in a card-centric environment.'

The research also found that QR code payments will account for 40% of all digital wallet transactions globally in 2025; a fall from 47% of transactions in 2020. QR code payments are presently playing a leading role, due to their ease of use and acceptance, which makes them a critically important area for wallet use. However, over the next five years, the evolution of features such as card acceptance via NFC smartphones will begin to close the ease of acceptance gap.



Flutterwave Enables Google Pay For African Businesses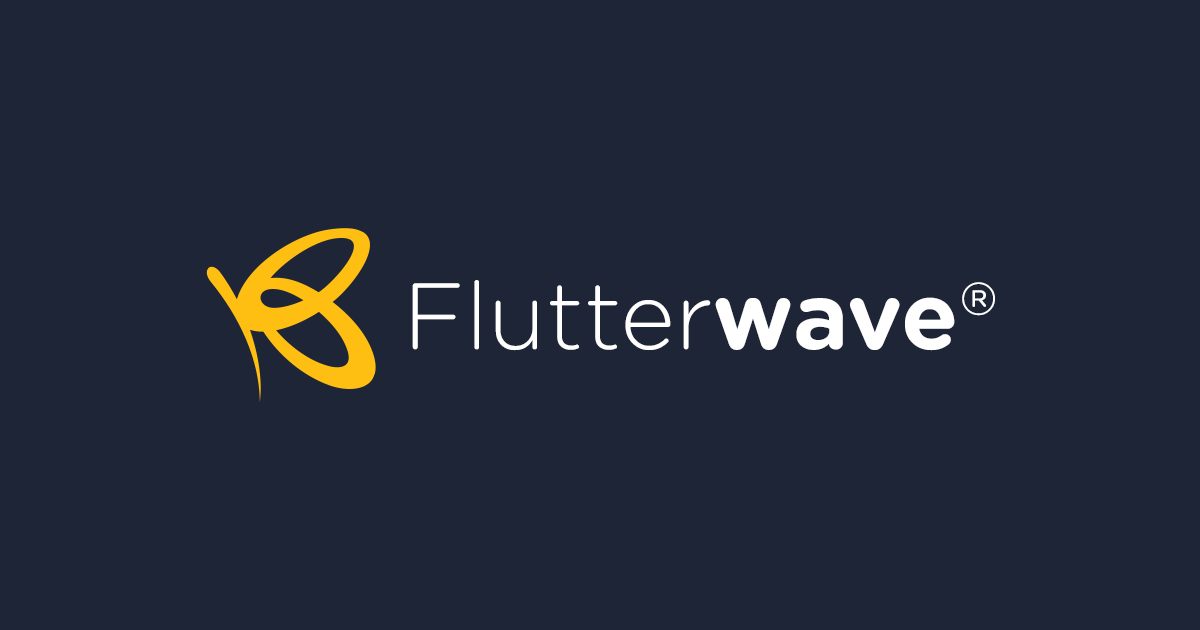 Flutterwave, Africa's leading payments technology company, has announced Google Pay, a mobile payment service, developed by Google, as a payment method on Flutterwave.
As part of this collaboration, Google Pay will serve as an additional payment option for merchants on Flutterwave for business. This collaboration will offer safe and seamless payments, as well as convenient checkout experiences for customers.
Google Pay is a safe, simple, and helpful way to make contactless payments in store, and also payments in apps and on the web. Users store their cards for Google Pay in Google Wallet, a digital wallet app that is available on supported Android smartphones, tablets or watches.
With this collaboration, Google Pay users in supported countries across the world can pay businesses on Flutterwave across Africa. With an average transaction completion time of 3 minutes, this integration is slated to reduce cart abandonment rate for businesses on Flutterwave.
The founder and CEO of Flutterwave, Olugbenga Agboola, said, "The continued and rapid growth of Flutterwave is due to our commitment to building a platform with simplified payments for everyone. The GooglePay payment option will attract more international customers and increase the current success rates for businesses on Flutterwave.
"Integrating with Google pay will allow users across the globe to participate in the booming e-commerce ecosystem in Africa. It will enable us to further fulfill our promise of creating endless possibilities for all," he added.
Chams Transits To HoldCo Status As 2024 Unicorn Vision Beckons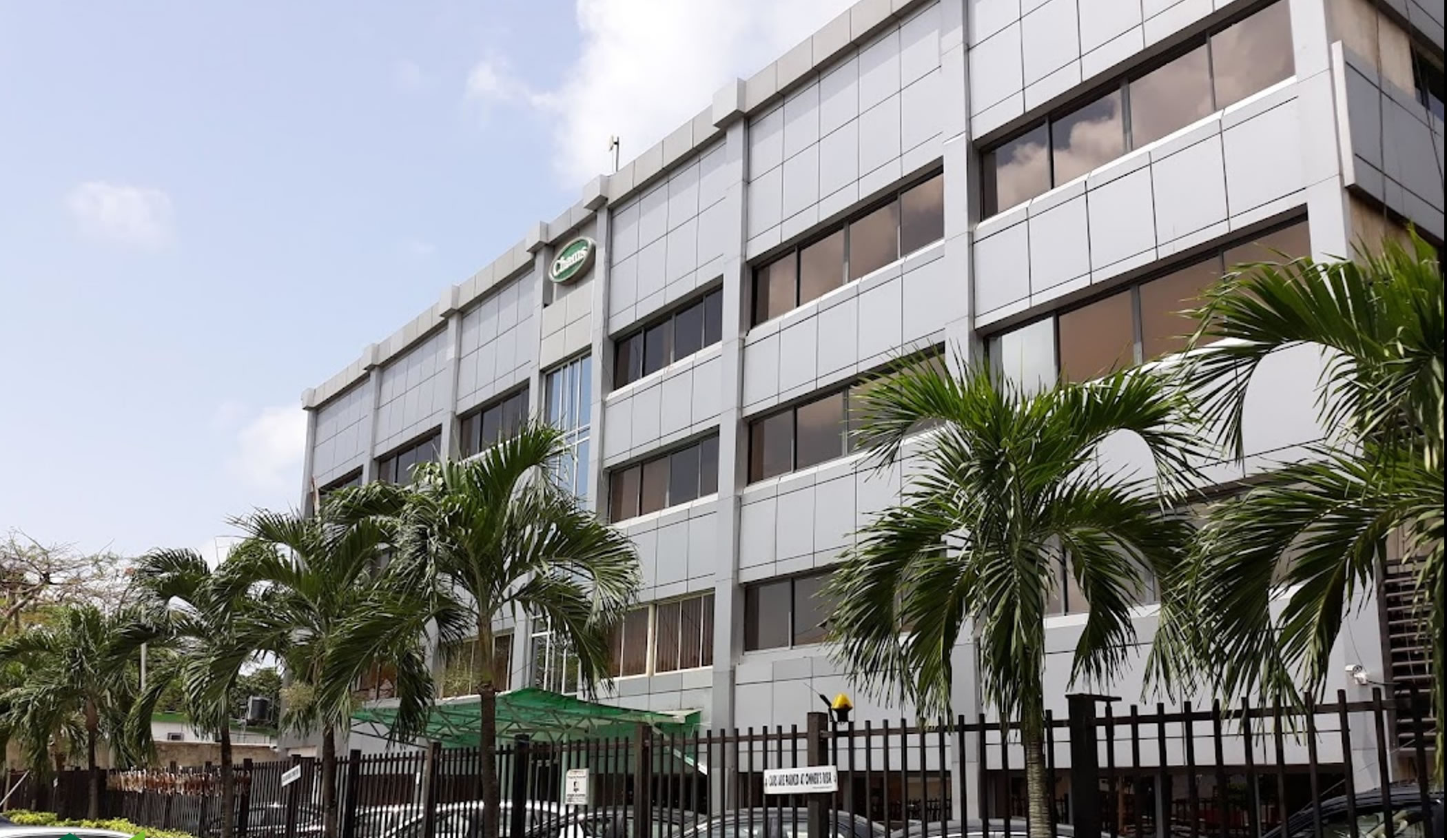 Chams Plc, Nigeria's foremost indigenous fintech and digital payments solutions Group has transited into a holding company at the Nigerian Exchange (NGX).
The company formed 37 years ago has been restructuring as it eyes a unicorn status by 2024.
The company's group managing director (GMD), Gavin Young, at a press conference held at the company's head office in Lagos, said Chams Plc started the process in 2021 to meet requirements for the renewal and recapitalization of its Mobile Money and Switching payment licenses.
"Part of the requirements of the Central Bank of Nigeria (CBN) was for Chams to change its listing to a non-operating holding company, which we have now successfully achieved. This change takes immediate effect and we will now be known as Chams Holding Company Plc", Young said.
While speaking further on the change, the GMD noted that 2022 is a major year for the now Chams Holding Company, adding that, "Although the migration to a HoldCo was a major component of our Consumer-Africa-Digital (CAD) 2024 Unicorn vision, led by our founder and Chairman Sir. Demola Aladekomo and our esteemed Board of Directors in 2020, it was also mandated by the CBN, due to the fact that Chams Plc is the majority stakeholder in two major CBN payment licences via its subsidiaries ChamsSwitch Limited and ChamsMobile Limited."
According to Young, "Listing as a Holding Company means that we are focussing on our existing subsidiaries and business assets to build shareholder value, whilst incubating and growing other businesses within our subsidiaries, and also creating new subsidiaries as part of the Holding Company structure."
The Group has focussed primarily on growing its consumer and business digital payment solutions whilst also expanding other potential and current investments in the digital space, to ensure sustainable value for our stakeholders, the GMD stated, adding that, "All our businesses have returned improved performances, promising growth and good value, and we are working hard to ensure this continues."
In her remark, the managing director, ChamsMobile Ltd, Mayowa Olaniyan disclosed that the fintech subsidiary recently recapitalised, positioning the company to roll-out its anticipated fintech products.
"In our concerted efforts to rapidly grow our financial inclusion services through Mobile wallets and agent financial services, ChamsMobile recapitalised to N2 billion acquired and implemented systems and operational infrastructure, and commenced the roll-out of our KEGOW Mobile Money wallets and financial agent services strategy towards being a leading mobile money fintech payments company, providing consumer and SME mobile digital payment services across Africa," Olaniyan stated.
On his part, the managing director of ChamsSwitch Ltd, Emmanuel Ojo revealed that the switching subsidiary has made significant progress, which he attributed to a recent N2 billion recapitalisation. "Our primary focus is financial payments processing, B2B and B2C financial transactions and added-value financial services.
"Our growth in financial processing and payments switching businesses during 2021 has been very encouraging and we have seen a significant increase in Chams share value in the company. We have certified as an issuer processor for Union Pay International (UPI) and will soon commence UPI card processing for a major bank in Nigeria, Ojo explained.
Giving account of ChamsAccess' market impact, the subsidiarys managing director, Dumebi Obodo, stated that: ChamsAccess introduced some new innovative digital solutions in 2021, whilst continuing to grow our strong legacy business lines.
"For example, through our new Pension Central digital platform, we have over 300 major customers on the platform and have processed over N4 billion in transaction value. Other digital solutions such as Argone and instant financial card issuance, have all experienced increased market penetration and promising growth."
Drawing from the recent ban on importation of SIM card imposed by the President Muhammadu Buhari-led Federal Government, chief operations officer, Card Centre Limited, Lekan Latona, expressed confidence in the opportunities that lies ahead in growing market share in the months to come.
"So far, we have expanded and diversified our business through international and local partnerships. We have installed significant additional SIM card production and personalisation infrastructure and have secured a major local contract. We have also introduced a new financial services card chip into the local market as part of our strategy to grow the financial card business. This will contribute to our improved performance and sustainable value for stakeholders," Latona emphasised.
Chams claims it is the 20th most traded stock on the Nigerian Stock Exchange over the past three months (May 17 to August 16, 2022), trading a total volume of 186 million shares in 947 deals which is valued at N 45.8 million over the period, with an average of 2.95 million traded shares per session.
Flutterwave Refutes Money Laundering Charges As Kenya Freezes Bank Accounts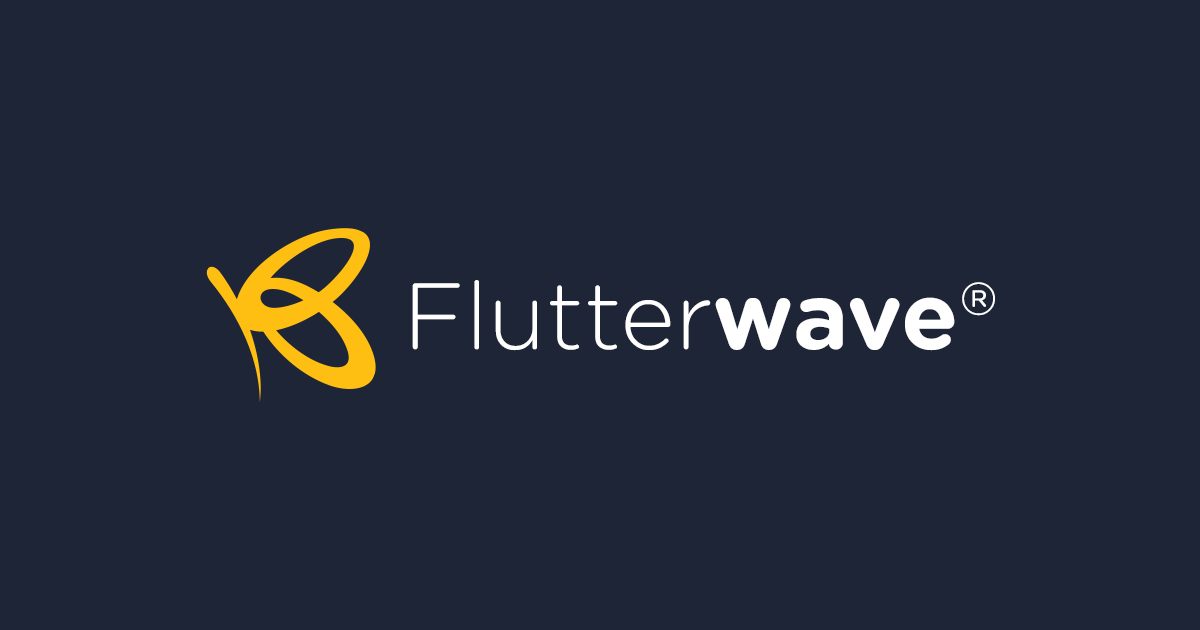 Flutterwave has denied the charges of money laundering leveled against it by Kenya's Asset Recovery Agency (ARA) which has led to a court order freezing its bank accounts in that country.
A Kenyan High Court had frozen 56 bank accounts belonging to Flutterwave Payment Technology Limited and other businesses connected with Nigerian nationals over money laundering allegations.
The court also froze the assets of Boxtrip Travel And Tours Limited, Bagtrip Travel Limited, Elivalat Fintech Limited, Adguru Technology Limited, Hupesi Solutions and Cruz Ride Auto Limited.
The accounts involved are in dollars, pound sterling, euros and Kenya shillings with a total holding of Sh7 billion suspected to be proceeds of money laundering by foreign nationals. The orders, to be effective for 90 days, were issued after the Asset Recovery Agency (ARA) told the court that the accounts of the targeted companies were used as conduits for money laundering under the cover of providing merchant services.
The ARA report noted that the company had 29 bank accounts with Guaranty Trust Bank, 17 with Equity Bank and six with Ecobank. It furthered that the company's account received billions of shillings and deposited the same in different bank accounts in an attempt to conceal the nature, source or movement of the funds.
"Investigations established that the bank accounts operations had suspicious activities where funds could be received from specific foreign entities which raised suspicion. The funds were then transferred to related accounts as opposed to settlement to merchants," the agency reportedly said.
However, Flutterwave in a statement issued yesterday said the claims are "entirely false and we have the records to verify this. Through our financial institution partners, we collect and pay on behalf of merchants and corporate entities. In the process we earn our fees through a transaction charge, records of which are available and can be verified.
"As a business, we hold corporate funds to support our operations and provide services to all our customers. By facilitating payments for the biggest organizations in the world and everyday businesses, we process significantly large volumes of money and contribute to growing the economy in Kenya, and the rest of Africa.
"We are a financial technology company that maintains the highest regulatory standards in our operations. Our Anti-money laundering (AML) practices and operations are regularly audited by one of the big four firms. We remain proactive in our engagements with regulatory bodies to continue to stay compliant.
"Flutterwave has a responsibility to ensure the integrity of the ecosystem, and we pledge our commitment to continue to work with all stakeholders to uphold this. We are working to figure out the motive behind the publication, and have the records straightened.
ARA had argued that Flutterwave was concealing the nature of its business by providing a payment service platform without authorisation from the Central Bank of Kenya (CBK) as required by the payment system act.
"If indeed the Flutterwave was providing merchant services, there was no evidence of retail transactions from customers paying for goods and services. Further, there is no evidence of settlements to the alleged merchants," the investigator noted.
The Star reported that the company's equity account number revealed that at some point in May 2021, it received 185 online card payments all sharing the same bank identification number and that the transactions were done using cards issued by the same bank at the same point on the same day raising suspicion of card fraud.