Children's Day, Champions League Final, Eid-el-Fitr, Shedi Bala Bala, Pastor Dare Adeboye and more: What Nigerians Searched for in May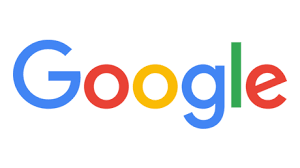 Children's Day, Champions League and Europa League finals, Eid-el-Fitr, social media trends and the sad news of some notable people passing were among the top Google Search items in Nigeria in May.

On May 27, Nigerians joined the world to celebrate Childrens' Day and President Muhammadu Buhari celebrated it with a group of children at the state house in Abuja. In line with this year's theme by the United Nations, "Drug abuse among children – Addressing the challenges," the President advised children to stay away from using addictive substances and concentrate on their studies instead.
The Champions League and the Europa League finals also had Nigerians hitting their search keys in May. Chelsea won the Champions League final by defeating Manchester City 1-0 and taking the title of 2021 European champion. Similarly, the Europa League final saw Villarreal facing Manchester United in a penalty shootout resulting from a 1-1 draw; Villarreal eventually won by 11 points to 10.

Interest in the Muslim festival of Eid-el-Fitr also picked up online when Eid in Nigeria began on the evening of 12 May and ended on the evening of 13 May and the Federal Government declaring these two days as public holidays. When the Ramadan fast in Nigeria continued on Wednesday 12 May as announced by The Nigerian Supreme Council for Islamic Affairs (NSCIA) since there was no positive sighting of the crescent moon for the month of Shawwal, Eid-el-Fitr was then declared on Thursday 13 May by His Eminence, Alhaji Muhammad Sa'ad Abubakar CFR, mni, the Sultan of Sokoto and President General of NSCIA.
Terms trending on social media also caught the interest of Nigerians online in the month of May. 'Shedi bala bala' , a song by DJ Basplit and hype man Bobby Banks, quickly became a viral sensation with a dance challenge that had young Nigerians participating. Desmond Elliot, Nigerian lawmaker and Nollywood Actor, also trended in May when netizens started blaming him for a wide variety of issues, that he was not necessarily connected to.
Nigerians also searched for news around the passing of notable people. Pastor Dare Adeboye, the son of Pastor Enoch Adeboye, the General overseer of The Redeemed Christian Church of God (RCCG) died on May 4 and was buried on May 11. Nigeria's Chief of Army Staff, Commander Lieutenant General Ibrahim Attahiru and other military officers were killed in a plane crash on May 21. Abiodun Adelaja, Nollywood veteran and filmmaker also died on May 21 at the Lagos State University Teaching Hospital (LASUTH) after an illness.

Below is the exhaustive list of the top trending topics that captured the interest of Nigerians in the month of May.
Children's day
Champions league final
Europa league final
Dare Adeboye
Chief of Army Staff
Baba Ijesha Video
Bill Gates
Eid Fitr 2021
Chidinma Ekile
Desmond Elliot
Palestine
Wrath of Man
Israel and Palestine
Shedi bala bala
Ibrahim Attahiru
Iswap
Father Mbaka
Abiodun Aleja

Search trends information is gleaned from data collated by Google based on what South Africans have been searching for and asking Google. Google processes more than 40 000 search queries every second. This translates to more than a billion searches per day and 1.2 trillion searches per year worldwide. Live Google search trends data is available at https://trends.google.com/trends/trendingsearches/daily?geo=NG
NDSF2021: Nigeria Should Provide Digital Leadership, End Hustler Mentality -Nnenna Nwakanma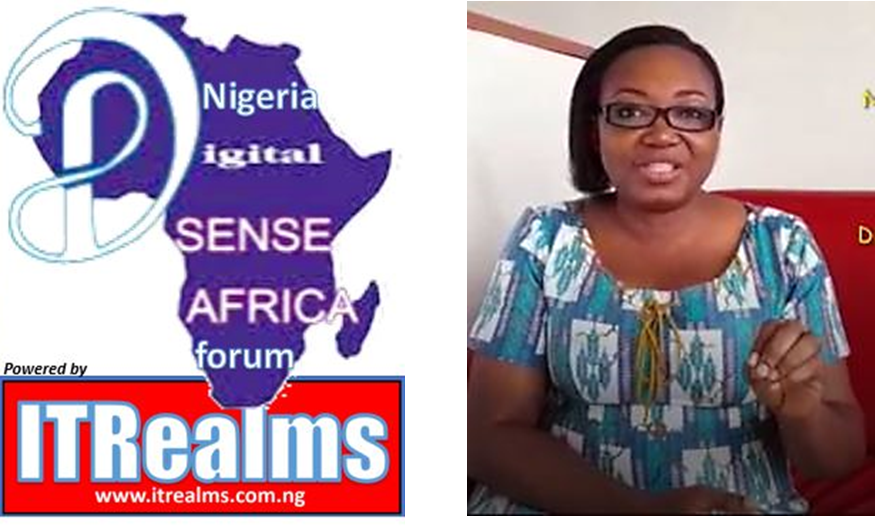 The Chief Web Advocate at the World Wide Web Foundation, Nnenna Nwakanma, has counselled Nigerians to stop ethnic fighting and target the eight billion market space in the digital economy.
She made these call at the 2021 Nigeria DigitalSENSE Africa Forum on Internet Governance for Development (IG4D), held at the Golden Tulip Hotels Essential, International Airport Road, Lagos hosted by an award-winning ITREALMS Media under its DigitalSENSE Africa Forum series, an At-Large Structure (ALS) at the Internet Corporation for Assigned Names and Numbers (ICANN) as part of efforts for shaping the future of the Internet.
Nwakanma who dwelt on developments on digital cooperation and effects on growing demography on African and Nigeria perspective said "Digital Cooperation is a global initiative to get all stakeholders to collaborate on key issues."
She called on Nigeria to assume the rightful role as leader in Africa and also in the digital space in the continent, describing the nation as the number one country in Africa.
"If we are saying that Africa is the future of digital cooperation, it means that Nigeria is No. 1 in Africa, it means that Nigeria is number 1 of the future of digital cooperation," she declared.
Nwakanma told participants at NDSF2021 via a live-broadcast, that as Nigerians, the citizens in the digital ecosystem "we need to go beyond a wailing republic. You go beyond a complaining republic. You go beyond a 'poor hustler' mentality. "
According to her, "What the world expected of us is leadership. What the world expected from Nigeria is digital leadership. Digital leadership is innovation, creation. You need to step away from the N100,000 or N20,000 mentality and begin to think of 8 billion, because that is the global population. That is your market. That is your field."
The Chief Web Advocate equally charged Nigerians to stop ethnic battle and focus on a larger market of 8 billion.
"Please stop fighting the Igbo, Yoruba, Hausa, Tiv, Edo battle. We are fighting against a market of 8 billion. So please, stop fighting the little fight and take up the bigger one. Quit the hustler mentality and take up the leadership mentality," she charged.
Nwakanma specifically made a call to the government of Nigeria that there is a lot to be done on the policy level. "There are lots to be done on digital rights respect. There are lots to be done on protecting the dignity of Nigerians in the country and online. A lot is being done already to clean up the image of Nigeria in the digital space, but we still need more to be done.
She expected that "More good stories and more billion-dollar stories; we need more innovation stories coming from Nigeria in the respect of human rights and human dignity."
To the industry players especially technology companies, Nwakanma tasked them to ensure they work in Nigeria with the intention to innovate, create, design, build and grow; So as to grow Nigerians, the young people, to grow the market of tomorrow and leaders of tomorrow.
She stressed that they must show accountability "the same way EU citizens are being treated, I think should be the way, Nigerians have a right to be treated. We are not less human than anybody. American citizens are not more human than Nigerian citizens. The same way their data and rights are protected, the same way Nigerians should be respected and protected."
Maintaining that Nigerian women, men, and youths "need to be safe and secure online and offline."
Nnenna Nwakanma, is a Nigerian Free and Open Source Software (FOSS) activist, community organizer, development adviser. She worked for the United Nations for 15 years and was the Interim Policy Director for the World Wide Web Foundation before her current post as the Chief Web Advocate.
Also, she is the co-founder of the Free Software and Open Source Foundation for Africa FOSSFA, which she co-chairs. She is a former member of the board of the Open Source Initiative and served as co-founder at The Africa Network of Information Society Actors, and the African Civil Society for the Information Society. Equally, Nnenna served as a Vice President of the Digital solidarity fund and had previously worked as the Information Officer for Africa of the Helen Keller Foundation.
Digital Cooperation: Citizens Participation Leads to Policy Inclusion- Francis Uzor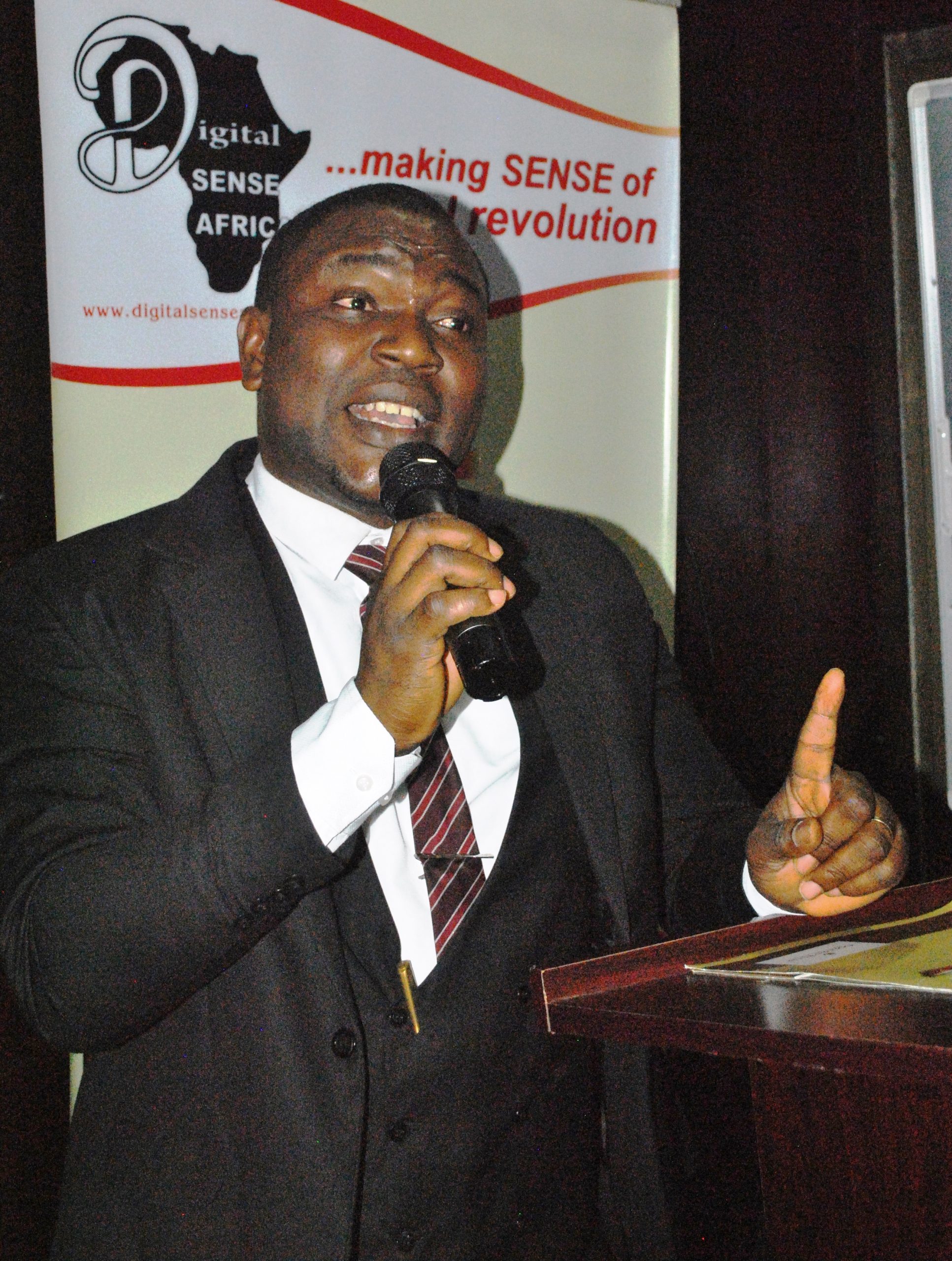 Citizens' participation in digital cooperation for enhanced multi-stakeholder governance in a digital economy, would engender public policy designs and inclusion of citizenry, according to chief executive officer, Wisdom Computer Technologies, Mr. Francis Uzor, at the 2021 Nigeria DigitalSENSE Forum series on Internet Governance for Development (IG4D), which held weekend at the Golden Tulip Essential Hotel, International Airport Road, Lagos.
Uzor who led discussion on "Citizens Participation in Digital Cooperation for Enhanced Multi-stakeholder Governance for Digital Economy" noted that it would help immensely when citizens participate in the designing of public policies, in addition to facilitating their participation and inclusion, even from the regions, which enables systematization and integration of citizen demands, just as it would help in generating new communication channels between the government and citizens in a fast changing digital world.
Citizens, he said should participate in digital cooperation so as to reduce cost of consultancies thereby availing communities challenges to be brought to the fore for leadership actions, and afford the government and its agencies to identify recurring issues so as to deal with such accordingly for a better society.
As said by him, enhancing Multistakeholder governance for digital economy, Uzor said comes in the Government to Citizens (G2C) channel of engagement which makes electronic governance (e-governance) to blossom, stressing that it provides citizens with variety of online information and e-services in an efficient and cost-effective manner, thereby strengthening the relationship between government and citizens using Information and Communications Technologies (ICTs).
"G2C services allow citizens to access government documents, for instance legislations and regulations; make transactions like taxes and utility bills and application for facilities and grants," he said at the event hosted by ITREALMS Media group, outlining some samples of citizens participation applications (apps) such as "FixMyStreet "in the United Kingdom; "Better Reykjavik" in Iceland and "Ushahidi" in Kenya.
FixMyStreet app, he said, is a youth platform that allows reporting of problems for change in Boston's budgetary process and led by young minds between the ages of 12 and 25 with the ability to decide where city budget worth $1,000,000 could be spent.
The Better Reykjavik of Iceland, he said, is an online consultation forum where citizens are given the chance to present their ideas on issues regarding services and operations of the City of Reykjavík. While Kenyan's Ushahidi was developed to map violence areas in the country after the post-election violence in 2008.
Further, he cited the #EndSARS protest of 2020, saying that most government nationwide listened to the demands of the youth which led to the setting up of judicial panel of inquiries across board.
"#EndSARS movement moved from Twitter to Nigerian streets and even Nigerians in diaspora," insisting that the world is shifting from analog to digital faster than ever before and has brought to the society many incredible benefits as well as growing digital divides, cyber-attacks and human rights violations online.
He, therefore, urged Nigerians especially the youth to leverage technologies toward contributing to policies and governance in their environs even if the political class thinks they are not making a digital sense.
The 2021 Nigeria DigitalSENSE Forum on IG4D, organized by ITREALMS Media was chaired by the President, Nigeria Computer Society (NCS), Prof. Adesina Sodiya, who was represented by Dr. Olusoji Okunoye, with the theme: Digital Cooperation: Enhancing Multistakeholder Governance for Digital Economy.
Nigerian Telcos Suspend Access to Twitter As Row Escalates

Nigerian mobile network operators (MNOs) say they have suspended access to Twitter, the micro-blogging platform, in Nigeria following a formal request from the nation's telecommunications regulator, the Nigerian Communications Commission (NCC).
A statement jointly signed by the president of the Association of Licenced Telecommunications Operators of Nigeria, ALTON, and its executive secretary, Engr. Gbenga Adebayo and Gbolahan Awonuga respectively, this morning, stated that ALTON has conducted a robust assessment of the request in accordance with internationally accepted principles.
"We, The Association of Licensed Telecommunication Operators of Nigeria (ALTON) wish to confirm that our members have received formal instructions from the Nigerian Communications Commission (NCC), the industry regulator to suspend access to Twitter.
"Based on national interest provisions in the Nigerian Communications Act, 2003, and within the licence terms under which the industry operates; our members have acted in compliance with the directives of the Nigerian Communications Commisison (NCC) the industry regulator.
We will continue to engage all the relevant authorities and stakeholders and will act as may be further directed by the NCC. We remain committed to supporting the government of the Federal Republic of Nigeria and upholding the rights of citizens.
"As an industry, we endorse the position of the United Nations that the rights held by people offline must also be protected online. This includes respecting and protecting the rights of all people to communicate, to share information freely and responsibly, and to enjoy privacy and security regarding their data and their use of digital communications," the statement read.
Yesterday, the Nigerian government placed an indefinite suspension on the operations of micro-blogging platform, Twitter in Nigeria as the row between the two parties escalates.
"The Federal Government has suspended, indefinitely, the operations of the microblogging and social networking service, Twitter, in Nigeria," the Federal Ministry of Information and Culture announced on Friday via Twitter.
The Minister of Information and Culture, Alhaji Lai Mohammed, announced the suspension in a statement issued in Abuja on Friday, citing the persistent use of the platform for activities that are capable of undermining Nigeria's corporate existence.
The Minister said the Federal Government has also directed the National Broadcasting Commission (NBC) to immediately commence the process of licensing all OTT and social media operations in Nigeria.
This announcement put increases the tensed atmosphere following the deletion by Twitter of the tweets of President Muhammadu Buhari by Twitter. The Nigerian President has tweeted that he would treat the separatist in the southeast in the language that they understand.
President Buhari in a number of tweets on Tuesday via his verified Twitter handle @mbuhari, had tweeted: "Many of those misbehaving today are too young to be aware of the destruction and loss of lives that occurred during the Nigerian Civil War. Those of us in the fields for 30 months, who went through the war will treat them in the language they understand."
Twitter raised a number of complaints about the tweet before deleting it, saying: "This Tweet violated the Twitter Rules". Also, on Thursday, Twitter deleted the video of the same statement by Buhari.
Meanwhile, Twitter has expressed "deep concern" over the federal government's decision to suspend its operations in Nigeria.
Sarah Hart, Twitter's Senior Policy Communications Manager for Europe, Middle East and Africa, who made this known in a statement, said the company is investigating the development. "The announcement made by the Nigerian Government that they have suspended Twitter's operations in Nigeria is deeply concerning.
"We're investigating and will provide updates when we know more," the statement said.