59.8m Enrolments As FG Extends NIN-SIM Verification to Oct 31, 2021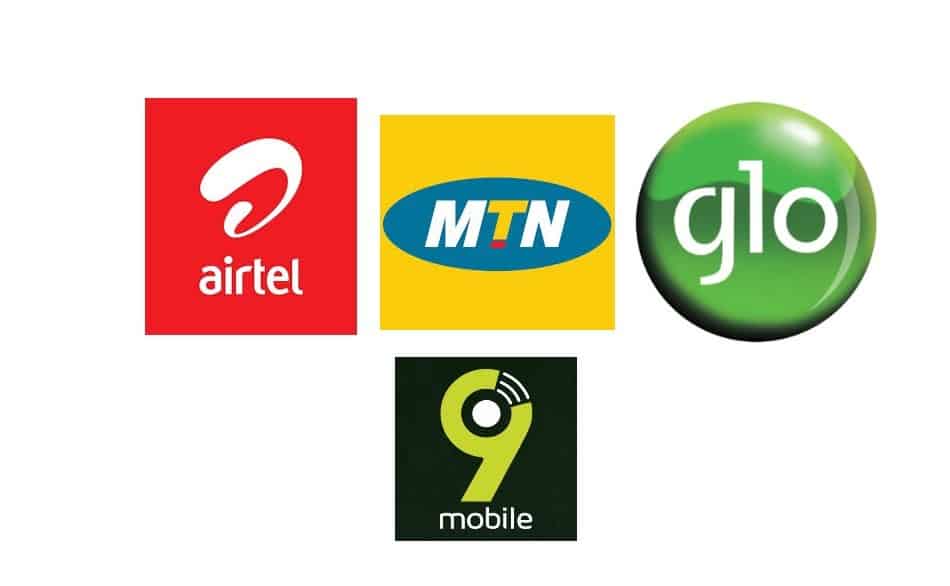 The Federal Government has approved the extension of the deadline for National Identity Number (NIN)-Subscriber Identity Module (SIM) data verification to October 31, 2021.
The decision to extend the deadline was made following a request by stakeholders to accommodate registration in hard-to-reach remote areas, foreigners and diplomatic missions, diaspora and address low enrolments in schools and hospitals, as evidenced by enrolment statistics.
The decision also followed a review of the progress of the exercise which indicated significant progress, hence the need to consolidate the gains of the enrolment and NIN-SIM verification process across the country.
As at July 24, 2021, there are over 5,500 enrolment systems within and outside the country and this would significantly ease the NIN enrolment process and subsequent linkage of NIN to SIM.
The administration of His Excellency, President Muhammadu Buhari, GCFR, has approved the extension as part of efforts to make it easier for its citizens within and outside the country, and legal residents to obtain the NIN and it is important to take advantage of the extension.
The NIN-SIM linkage also makes it easier for the security agencies to carry out their statutory duties and the relevant parastatals under the Ministry of Communications and Digital Economy are supporting them as required.
There are now a total of 59.8 million unique NIN enrolments, with average of 3 to 4 SIMs per NIN. With the great number of enrolment centres within and outside the country, and many more coming up, every citizen, legal resident, and Nigerian citizens living in diaspora should be able to obtain their NINs.
The Honourable Minister of Communications and Digital Economy, Isa Ali Ibrahim Pantami, PhD, FNCS, FBCS, FIIM, on behalf of the Federal Government, commends the Kano State government and other States that have made NINs a key requirement for school enrolments and access to other important services.
The Federal Government is also excited at the news that the use of NIN in the process of the Joint Admissions and Matriculation Board (JAMB) exam significantly reduced the challenge of exam malpractice.
The Minister, on behalf of the Federal Government, appreciates Nigerians for their patience and compliance with the Federal Government's directive on the NIN-SIM registration exercise.
Similarly, the Executive Vice Chairman of the Nigerian Communications Commission (NCC), Prof. Umar Garba Danbatta, and the Director-General/CEO of the National Identity Management Commission (NIMC), Engr. Aliyu Azeez, urge citizens and legal residents to make sure they use the opportunity to complete the process of enrolment and verification before the October 31 deadline.
Local Innovators Seek FG's Funding To Reduce $9bn Machinery Imports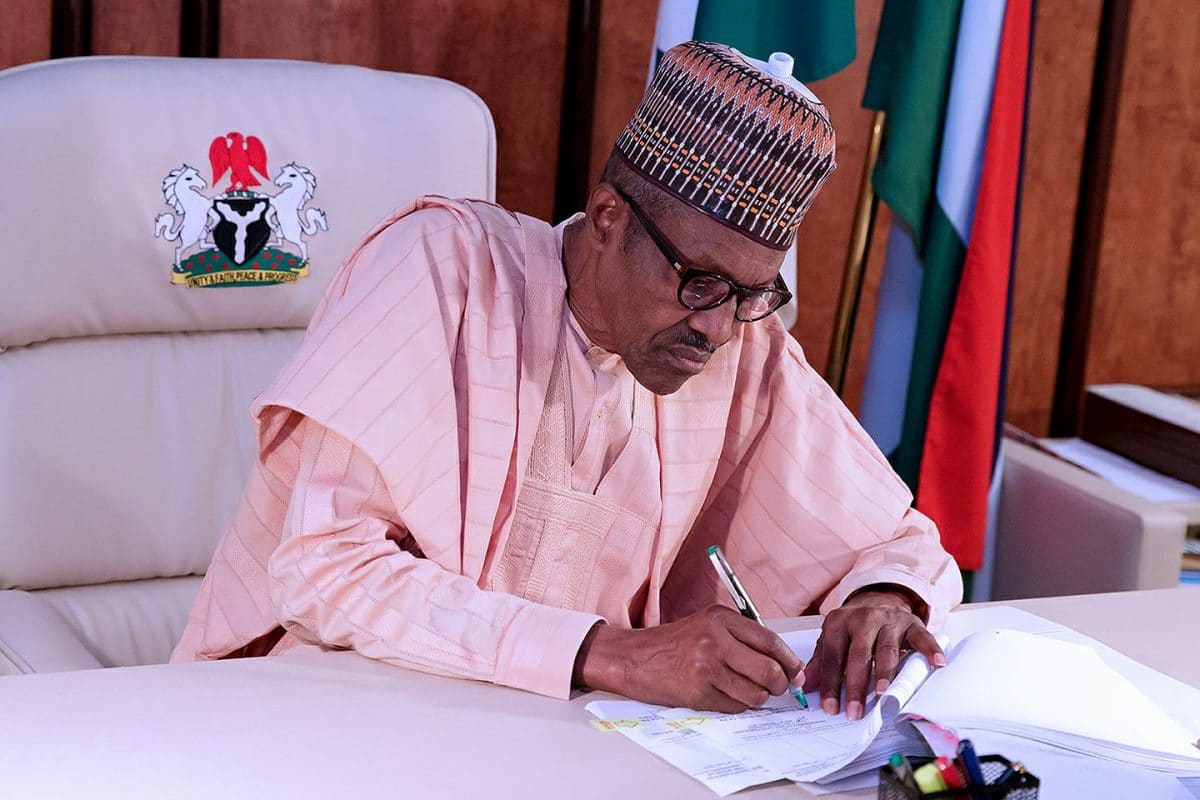 Convener of the Hardware Convention 2021, Mr Tochukwu Chukwueke, has advised the federal government to fund local equipment innovators to reduce capital flight on Nigeria's machinery imports which stood at $9 billion in 2020.
Chukwueke gave the advice in a statement on Wednesday in Lagos and said the Hardware Convention 2021, organised by Clintonel Innovation Centre (CIC), a hardware Start-up Incubator, was held from August 26 to 28, in Aba, Abia State, to showcase made-in-Aba equipment.
Chukwueke said the incubator provided training, mentoring and equipment for young people to create engineering innovations, build indigenous products and start up technology businesses.
According to him, negligence of the hardware sector is one of the major reasons Nigeria is suffering 33 per cent unemployment rate and 60 per cent poverty rate.
"The hardware sector is responsible for producing and maintaining the tools, machines and equipment required by the manufacturing sector, which is a major employer of labour.
"Today, Nigerian industries rely heavily on importation for virtually all the machinery they use, causing Nigeria to lose a lot of forex and the Naira to depreciate in value.
"Last year, Nigeria imported machinery worth nine billion dollars and three billion dollars for manufacturing tools.
"The hardware sector is also responsible for producing military equipment as well as several consumer goods like electronics and domestic appliances.
"Until we pay serious attention to developing the Nigerian hardware sector, Nigeria may never experience any meaningful development, job creation or poverty reduction," he said.
NITDA Kickstarts Application Process for MassChallenge Nigeria Programme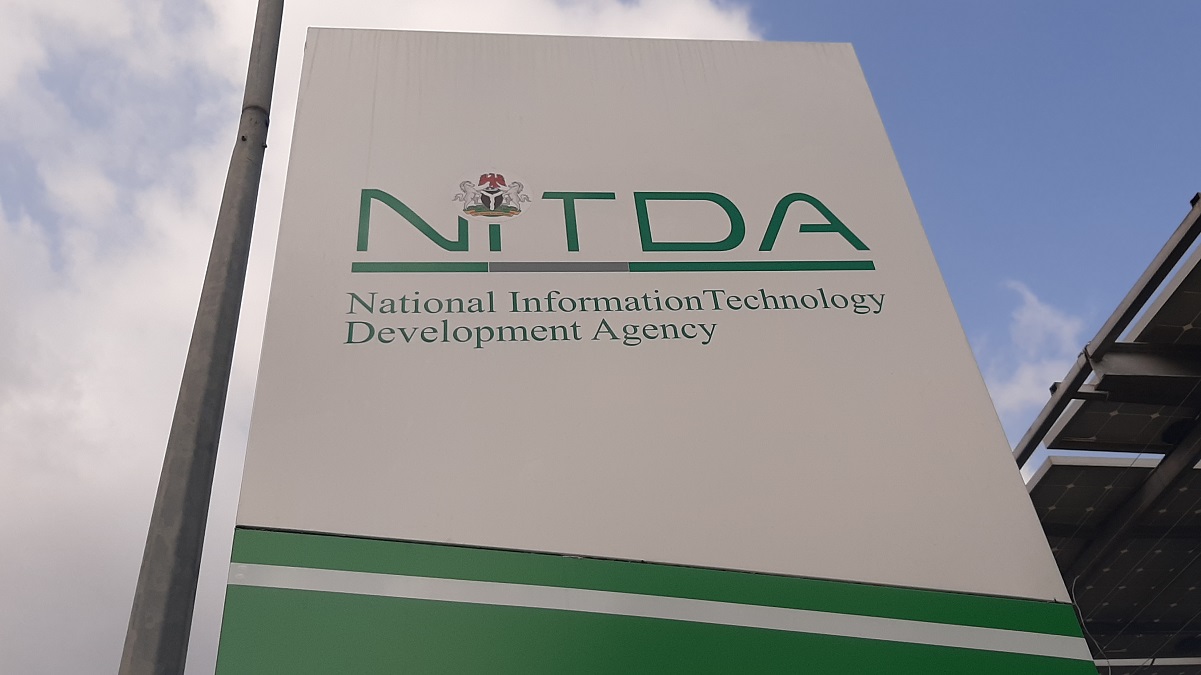 The National Information Technology Development Agency (NITDA) has announced the commencement of the Application Process for the Bridge to MassChallenge Nigeria Programme (B2MC).
It may be recalled that early this year, NITDA signed a partnership arrangement with MassChallege, a global network of zero-equity startup accelerators. The partnership was aimed at stimulating economic vitality and job creation in Nigeria by catalyzing entrepreneurial activity and supporting entrepreneurs as they develop and execute on game-changing ideas, digital technologies, and discoveries.
The commencement of the application process followed a comprehensive stakeholder engagement with key players in the ecosystem. These include Government, Academia, Enterpreneurs, Angels and VCs, Corporate Organisations, Media, and Influencers.
The application is open to entrepreneurs who want to take their businesses to the next level. Early-stage and growth-stage startups from all over the country, working on innovative solutions from any industry are encouraged to apply.
Successful applicants will participate in an intensive, 4-month program that encompasses both online and in-person portions where startups develop and implement bespoke project plans to further their localisation journeys. They will also receive:
tailored mentoring and coaching offered by NITDA and other local mentors, local and global mentors of the MassChallenge network and the entrepreneurial ecosystem; tailored curriculum based on startups' specific needs; investment opportunities by facilitating connections to investors and a private demo-day; and Access to the MassChallenge global network.
Speaking at the official launch of the application process, Kashifu Inuwa Abdullahi, Director General/CEO, NITDA, said "a vibrant startup ecosystem is highly critical to the future of our country and it's vital to finding solutions to our numerous challenges. Innovation is a prominent way of creating prosperity for all and lifting countries out of poverty. He further noted that "Considering this, NITDA and MassChallenge have continued to partner in this new initiative to catalyze and foster the growth and success of the country's startup ecosystem in line with the vision of the National Digital Economy Policy and Strategy for a Digital Nigeria."
Also speaking at the event, Siobhan Dullea, CEO of MassChallenge, said "MassChallenge is excited to be working with NITDA to help entrepreneurs in Nigeria grow locally while having access to the MassChallenge global network. We look forward to working with NITDA to continue to support and grow the Nigerian innovation ecosystem."
Interested applicants and those wishing to learn more about the programme are encouraged to visit the B2MC Nigeria website. Note that Applications for the B2MC Nigeria programme closes on the 24th September, 2021.
The National Information Technology Development Agency (NITDA) is a Federal Government Agency under the supervision of the Federal Ministry of Communications and Digital Economy. NITDA was established in April 2001 to implement the Nigerian Information Technology Policy as well as coordinate general IT development and regulation in the country. Specifically, Section 6(a & c) of the Act mandates NITDA to create a framework for the planning, research, development, standardization, application, coordination, monitoring, evaluation and regulation of Information Technology practices, activities and systems in Nigeria; develop guidelines for electronic governance and monitor the use of electronic data interchange and other forms of electronic communication transactions as an alternative to paper-based methods in government, commerce, education, the private and public sectors, labour, and other fields, where the use of electronic communication may improve the exchange of data and information.
MassChallenge on the other hand is a global network of zero-equity startup accelerators. Headquartered in the United States with locations in Boston, Israel, Mexico, Rhode Island, Switzerland, and Texas, MassChallenge is committed to strengthening the global innovation ecosystem by supporting high-potential startups across all industries, from anywhere in the world. To date, more than 2,300 MassChallenge alumni have raised more than $5 billion in funding, generated more than $2.7 billion in revenue, and created more than 136,000 total jobs. Learn more about MassChallenge at masschallenge.org
Entertainment & Media Revenues Rebounding Strongly from Pandemic Slump- PwC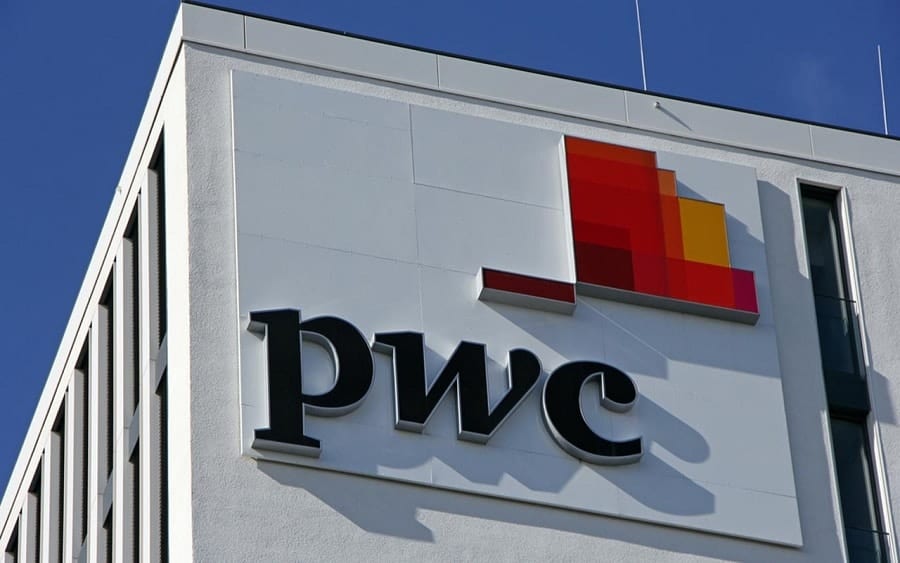 The latest edition of PwC's Global Entertainment & Media Outlook 2021 – 2025 revealed that the global entertainment & media (E&M) industry has regained its momentum, with revenues outpacing the economy as a whole. Further, Nigeria's booming video games and TV subscription revenue will push its five-year CAGR to more than 10%.
The E&M industry, which is estimated to be over US$2 trillion, is on track to grow 6.5% in 2021 and 6.7% in 2022, fueled by strong demand for digital content and advertising. The renewed growth follows a challenging 2020, when in-person entertainment plummeted, including a 71% decline in movie theater box office revenues. These figures come from PwC's Global Entertainment & Media Outlook 2021-2025, the 22nd annual analysis and forecast of E&M spending by consumers and advertisers across 53 territories.
Other findings in this year's Outlook include:
● The 3.8% decline in global E&M revenue, from US$2.1trn in 2019 to US$2.0trn in 2020, was the biggest year-on-year drop in The Outlook's 22 years. But there were bright spots in a number of E&M segments created by shifting consumer demand.
From 2021 to 2025, we project global E&M revenue to grow at a healthy compound annual growth rate (CAGR) of 5.0%, taking industry revenues to US$2.6trn in 2025.
Traditional TV/home video remains the largest E&M consumer segment (US$219.0bn) but will continue to shrink (-1.2% CAGR) over the next five years.
Video streaming boomed in 2020 and its growth trajectory will continue. Streaming video-on-demand (SVOD) is projected to grow at a CAGR of 10.6% to 2025, making it an US$81.3bn industry. Meanwhile, cinema revenues are projected to rebound in 2021 as lockdowns ease but will not recover to pre-pandemic levels until at least 2024.
Video game and esports revenues continue their rapid ascent, reaching US$147.7bn in 2020, with a 5.7% CAGR projected to expand the segment to become an almost US$200bn business (US$194.4bn) by 2025.
Virtual reality (VR) is the fastest-growing E&M segment, albeit from a small base. Its revenues surged by 31.7% in 2020 to US$1.8bn and are projected to sustain a CAGR of 30%+ over the next five years to reach US$6.9bn business in 2025.
Music is poised for robust growth following a massive 74.4% slump in live music revenues in 2020. We expect total music revenues to grow at a 12.8% CAGR over the next five years, fueled by digital streaming, which will expand to become a US$29.3 bn business by 2025, along with a return to live performances.
Spending on internet advertising rose by 9% to US$336bn in 2020, overtaking non-internet ad spending for the first time, and is projected for strong growth of 7.7% CAGR over the next five years.
Internet access accounted for 34% of E&M spending in 2020 and will increase at a 4.9% CAGR, from 2020's US$694bn to US$880bn in 2025. Mobile internet access will drive market growth, with revenues rising at a 6.1% CAGR from US$449bn in 2020 to US$605bn in 2025, underpinned by the spread of 5G, advances in handset technology, and premium content bundles.
Femi Osinubi, Partner and Telecommunication, Media & Technology Leader West Market, PwC Nigeria, noted that:
"the impact of the pandemic on the E&M industry was mixed. Some sectors of the industry were among the most heavily affected by shutdowns, and others were among the chief beneficiaries of shifts in behaviour.
Nigeria's gaming industry and TV Subscription were some of the winners that emerged as a result of the pandemic. The major driver being the migration to digital consumption of entertainment and media. As consumers stayed home and in-person venues shut down, the use of in-home digital services soared."
Werner Ballhaus, Global Entertainment & Media Industry Leader Partner, PwC Germany, said: "The pandemic slowed the entertainment and media industry last year, but it also accelerated and amplified power shifts that were already transforming the industry. Whether it's box office revenues shifting to streaming platforms, content moving to mobile devices, or the increasingly complex relationships among content creators, producers and distributors, the dynamics and power within the industry continue to shift. Our Outlook shows that the hunger for content, continued advances in technology and new business models and ways of creating value will drive the industry's growth for the next five years and beyond."
Generational shift: Youth will be served
Not surprisingly, many younger consumers have little awareness of, or interest in, traditional media. On the other hand, media platforms designed for young consumers or that enable lightly-produced, authentic content have boomed. Gaming is central to the youth movement and is becoming a significant driver of data consumption – in fact it is on pace to be the fastest-growing content category in that regard, accounting for 6.1% of total data consumption globally by 2025, up from 4.7% in 2020.
Regulatory shifts: pushback on platforms
The regulatory scrutiny of big tech is yet another shift impacting E&M. Antitrust pressures have increased with calls to break up big tech platforms along with government proposals for new media regulations. Changes to current regulatory regimes are inevitable and it's vital that E&M players incorporate regulatory risks in their planning processes.
Osinubi concluded: "Even in the areas that offer the most compelling topline growth – like video streaming – the nature of competition is likely to change dramatically over the coming years. And all the while, the social, political, and regulatory context in which all companies operate continues to evolve in unpredictable ways. All of which means that sitting still, relying on the strategies that created value and locked up market share in the past, will not be the most effective posture going forward."