Speedaf Completes Round A+ Financing For Nigeria, Africa Operations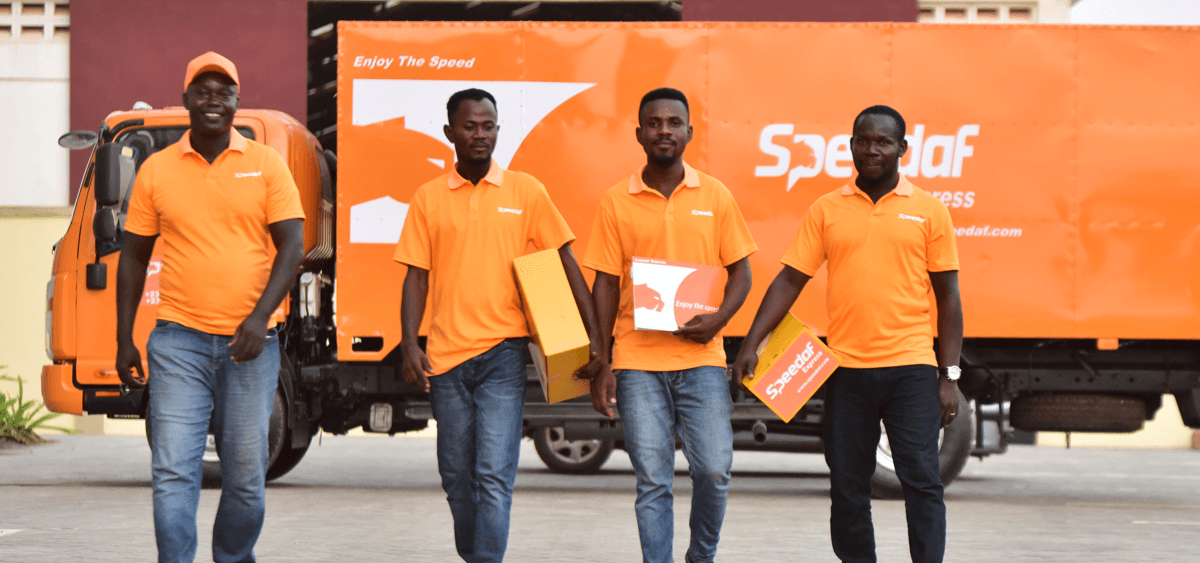 Speedaf express, a leading China-Africa integrated logistics service provider, officially announced the completion of its Round A+ financing. This round of financing was led by TRUSTBRIDGE, followed by northern light VENTURE CAPITAL, and VISION+CAPITAL on the basis of Round A.
The tens of millions of dollars raised in this round will be mainly used for logistics network expansion in emerging markets, IT system construction and talent team structuring, to build the No.1 brand for China-Africa logistics.

Speedaf express was founded in 2019, with ZTO Express as one of the original shareholders. Speedaf express focuses on cross-border door-to-door logistics services between China and emerging markets such as Africa, the Middle East and South Asia, etc, and provides domestic express services, LTL, warehouse and other value-added services covering the whole region.
Relying on a self-built service network and information systems, Speedaf express creates one-stop, full tracking, and door-to-door integrated logistics service solutions. The cross-border air and sea shipping services provided by Speedaf express cover more than 50 countries.

With its localized operations, Speedaf express has launched local express and LTL networks in Ghana, Uganda, Kenya, Nigeria and Morocco. Meanwhile, it has also established distribution centers, stations and warehouses to ensure effective nationwide coverage in those countries.

In the future, Speedaf express will further expand its express and LTL network in Africa and other emerging markets, and will continue to improve the construction and operation of distribution centers, stations, vehicles and line-haul transportation, develop diversified value-added services, and strengthen information management systems.

"We sincerely thank our new and original shareholders for their trust and support of Speedaf express. This is an important milestone in the development of Speedaf express," said Gary Suo, CEO of Speedaf express. "We are very optimistic about the development prospects of China-Africa cross-border logistics and local logistics business in Africa, and are committed to bringing advanced management concepts and operation models from China's express industry to Africa. Combined with understanding of local markets and talents, Speedaf express has set out a business model tailored for African nations that will quickly build up a local operation network with guaranteed service quality.
"In the era of e-commerce, a logistics network capable of covering thousands of households is a necessity. Speedaf express has built up an end-to-end ecology through 'self-operated + franchised stations' to better and more flexibly serve a majority of e-commerce platforms and sellers. Improved service quality and network depth will help more enterprises develop in emerging markets."

Regarding the investment in Speedaf express, Wang Zhaoqian, vice president of northern light VENTURE CAPITAL, said that "Our investment philosophy in the logistics industry is to find new logistics opportunities being generated by new business, and invest in a market with inadequate logistics. Therefore, after initial communication with the Speedaf express team, we swiftly made the decision to invest. We believe Speedaf express will become a logistics giant between China and Africa by building up local service networks in Africa, and further improving air transportation networks."

Liu Yiran, Partner of VISION+CAPITAL, said, "VISION+CAPITAL led Round A financing for Speedaf express in late 2020 and continues to invest in this round. Speedaf express has achieved rapid growth of both cross-border and local logistics business in just over a year. The rapid financing in a short period of time is the capital market's recognition and affirmation of the team and the huge potential of the cross-border logistics market. We expect China's supply chain to play a greater role in post-pandemic cross-border trade, while local logistics infrastructure in Africa will provide greater value along with the internetization and booming e-commerce market in Africa."

The African logistics market has shown rapid growth in recent years thanks to accelerated urbanization, the development of new distribution channels such as e-commerce, and the growth of a FMCG retail sector. Data shows that the sub-Saharan Africa e-commerce market is expected to grow at a compound annual growth rate of approximately 22%. With the increased investment of global capital and e-commerce players, the African e-commerce market is expected to enter a period of rapid growth, resulting in greater logistics demand.
In particular, the official launch of the African Continental Free Trade Area on New Year's Day 2021 will improve the overall convenience and pace of goods'circulation in Africa, encourage more African countries to integrate into the regional and global value chains, and add new impetus and vitality to Africa's socio-economic development.

As China-Africa economic and trade cooperation deepens, globalization and technological development will create more opportunities for the development of Africa's logistics industry. Through continuous investment in technology and symbiotic development with partners, Speedaf express will further consolidate its leading position of China-Africa express delivery while building a last-mile logistics network covering "China-Africa".
Encouraging Girls in Science to Bring Fresh Perspective to Problem-Solving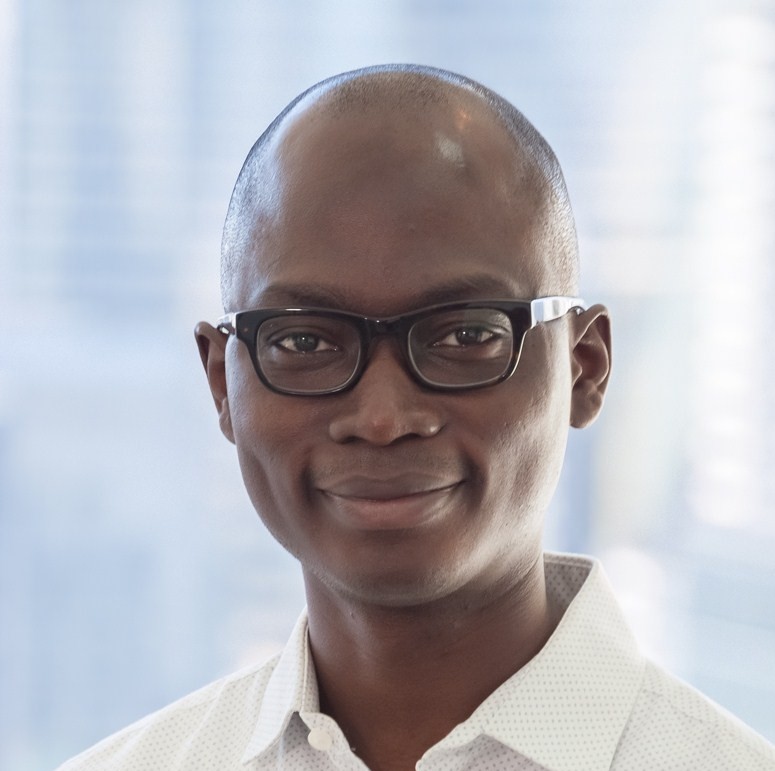 By Tolu Oyekan, Partner, Boston Consulting Group (BCG)
Over the years, the study of STEM (Science, Technology, Engineering and Mathematics) has increasingly gained grounds across the world. Nigeria is not left out as many young people are becoming more interested in studying science subjects at secondary and tertiary levels of education.
This is no surprise as our world today is largely driven by technology. Technology encompasses practically every facet of our lives. Life has become easier through the application of technology. For instance, Information and communication technology (ICT) has proven to be invaluable as the world tries to navigate the COVID-19 pandemic challenges. The application of ICT tools kept people connected, made essential services accessible and sustained businesses.
The 21st century brought about lots of scientific innovations which have propelled the need for students at different levels to become more proficient in the knowledge of STEM. Besides Physics, Chemistry, Biology and Mathematics; other STEM subjects include Actuarial Science, Statistics, Psychology, Robotics, Information Science, Atmospheric Sciences and Educational Research.
Experts have discovered that early exposure of students to STEM and technology-related subjects will help young people develop a passion for technological pursuits and eventually help them pursue a job in a STEM field.
Right now, the fastest growing job categories are related to STEM with recent studies indicating new jobs in areas such as data analysis, software development and data visualization, virtual reality, artificial intelligence etc.
However, girls are highly under-represented in STEM and ICT classes; globally the percentage of young girls undertaking ICT courses range from 8.9% in Switzerland to 20.0% in United States, except for India with 50.5%. What this means is that except this trend changes, women will remain under-represented in the future workplaces.
This year, the International Girls in ICT Day held on April 22 with the theme: 'Connected Girls, Creating Brighter Futures'. On this day every year, stakeholders in the technology space and indeed all of us, should seek opportunities to empower girls to develop digital skills so as to pursue careers enabled by technology.
As these young girls move on to take up various careers in the ICT sphere, they are faced with several challenges, particularly finding a perfect work-life balance. Conditions like pregnancy, breastfeeding and child care pitched against rigorous work hours, put many women in disadvantaged positions. In many cases, childcare centres are not found close to places of work resulting in women working part-time or accepting lower paying jobs to focus on their homes or quitting their career early.
There is also the glass ceiling issue affecting females in ICT such as gender biases during appointments, promotion and career improvement opportunities as well as harassment, biased evaluation by peers along with familial responsibilities, which could cause increased stress.
There could be several factors which account for the under-representation of girls in STEM. One which is quite obvious, is the issue of the environment, culture as well as the emphasis on gender equality and encouragement of growth mindset. A report from the American Association of University Women (AAUW) shows that the learning environment and social belief system affect girls' interest and achievements in STEM/ICT subjects.
Another study showed that in countries like Sweden and Iceland where gender parity prevails, girls perform better than boys on Math tests. On the other hand, girls from countries like Turkey where gender discrimination is greater, don't do well in Math tests.
Research also shows that majority of people view STEM fields as which should be ideally dominated by men; a view which still holds sway to this day. Society views women in science and engineering jobs as less competent than men unless they are exhibiting success tendencies.
No doubt, there are many women who are exceling in science and ICT-related fields. Some examples of women excelling in ICT globally include Sheryl Kara Sandberg, Chief Operating Officer, Facebook and founder of LeanIn.org; Ruth Porat, Chief Financial Officer of Alphabet Inc and its subsidiary, Google and Ginni Rometty, Former Chairman, President and CEO of IBM, In Nigeria, worthy role models for girls are Funke Opeke, founder, Main One Technologies; Omobola Johnson, former Nigerian Minister for Communication Technology; Juliet Ehimuan, Country Manager Nigeria, Google; and Cherry Eromosele Group Chief Marketing and Communications Officer at Interswitch, to name a few.
The beautiful thing is that girls definitely bring a fresh sense of perspective to problem solving in the classrooms and workplaces as professionals. One of such ways is using her 'voice'; by this, I don't just mean talking. It is when a girl challenges the status quo, excels at her studies, contributes in making policies or suggests an idea that moves their schools or organisation towards a new course of action.
Some studies have shown that teams with women as leaders were more successful when facing tasks that are more mentally challenging and required complex problem-solving abilities. But this good performance only showed if the women spoke up, if the men believed that women were capable contributors, and if the team acted on the women's suggestions.
To ensure girls are more interested in STEM and ICT careers, women already in these fields should get more involved in the development of STEM policies which will favour and encourage girls to develop interest in these subjects. These will include exposing girls to STEM fields, encouraging participation in STEM programmes, providing scholarships, as well as supporting learning opportunities in communities.
And men can be effective allies in the gender equality conversations. They can start with listening their female conterparts and taking their concerns seriously. Men in position of authority can bring their influence to bear by amplifying women's voices, educating other men against stereotype, credit women's work and ideas fairly, advocate for policies that removes bias and advances equality. More importantly, men should show their support, at home, workplace and other social circles.
At Boston Consulting Group (BCG), the education and encouragement of girls to fit adequately into the future of jobs, is a core aspect of our 'Back to The Future' agenda. Currently, there are more women in the BCG workforce in Lagos, than there are men. Working with this crop of brilliant women have brought interesting and insightful perspectives to problem- solving. So, I know first-hand that women bring fresh perspective to problem-solving.
I hope that more girls will begin to have affinity for STEM subjects and capacity will be built in ICT-based endeavours to gain new skills and enhance problem solving.
Healthy Growth Forecast for MEA PC Devices Market After Slight Decline in Q2 2021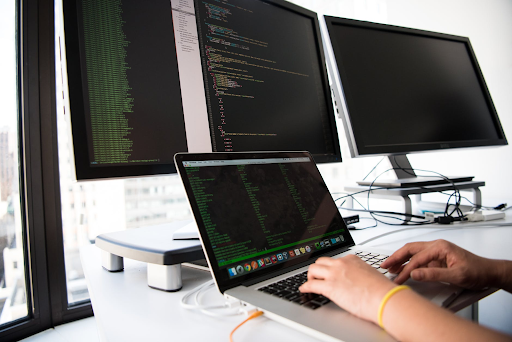 The Middle East and Africa (MEA) personal computer (PCD) market, which is made up of desktops, notebooks, workstations and tablets, is expected to decline 2.4% year on year in shipment terms during the second quarter of 2021, according to industry analysis conducted by International Data Corporation (IDC).
The global technology research and consulting firm's latest Worldwide Quarterly PCD Tracker shows that a total of 5.5 million units will be shipped across the region in Q2 2021.
"The decline is primarily due to the fact that a massive tablet deal that was delivered into the education sector of Egypt during Q2 2020 is unlikely to be repeated in Q2 2021," says Fouad Charakla, IDC's senior research manager for client devices in the Middle East, Turkey, and Africa.
"However, we are seeing continued robust demand for notebooks, with shipments of these devices expected to grow 20.3% year on year in Q2 2021. The surge in PC demand that was triggered by the pandemic has benefitted notebooks the most. We expect this trend to persist despite the ongoing shortage in supply of notebook components, which is expected to last for at least another couple of quarters.
"Looking at 2021 as a whole, we forecast overall PCD shipments across the MEA region to grow 4.8%, spurred by increase demand from both home users and commercial end users. And from a product category perspective, we expect notebooks to be the biggest contributors to this growth."
eGovernment, A Blessing To All Nigerians-Pantami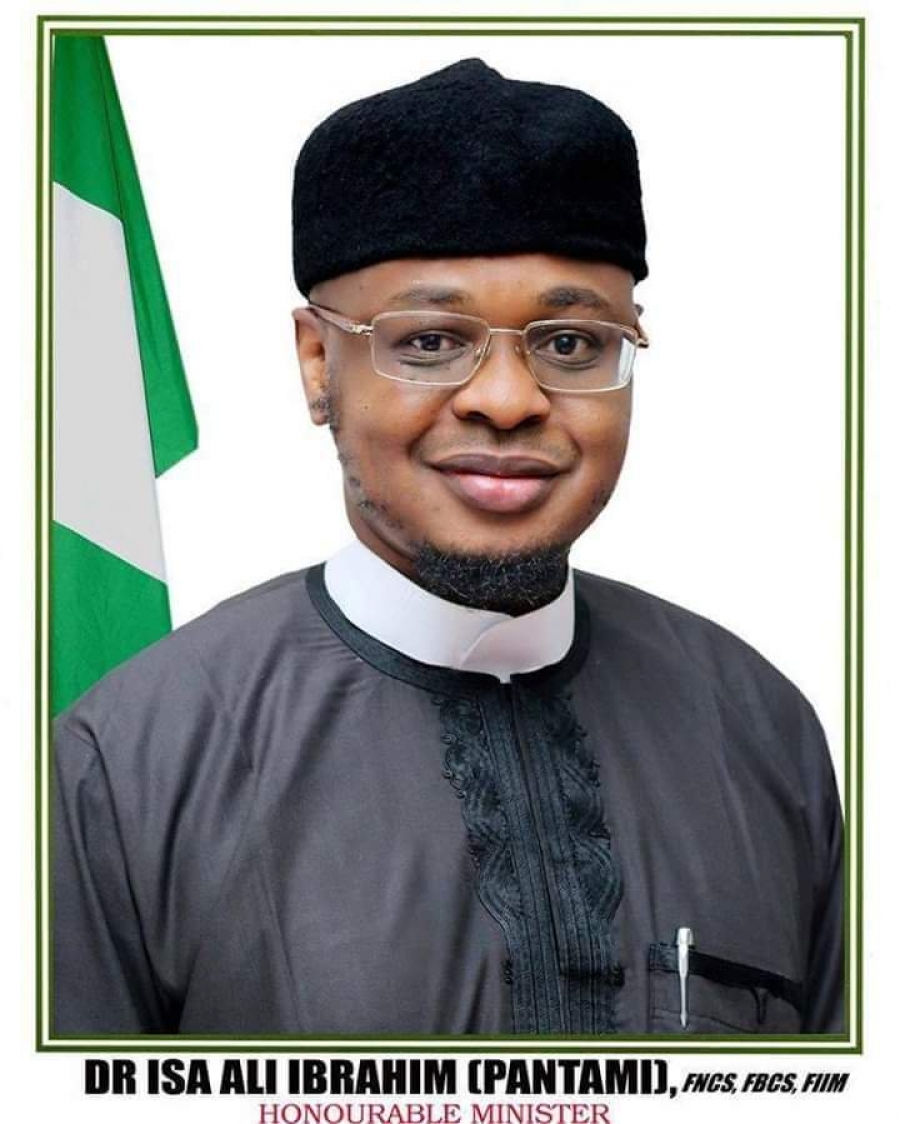 The Honorable Minister of Communications and Digital Economy, Dr Isa Ali Ibrahim Pantami FNCS FBCS FIIM has said that the administration of President Muhammadu Buhari GCFR is very passionate about the implementation of National eGovernment master plan where eGovernment becomes a blessing to everyone.
The Minister stated this today at the virtual webinar, together with the Director General, National Information Technology Development Agency (NITDA), Mallam Kashifu Inuwa Abdullahi CCIE and MD/CEO of Digital Jewels Ltd, Ms Adedoyin Odunfa and members of the press to commemorate NITDA's 20th Anniversary.
Dr Pantami in his remark disclosed how he presented a memo with the Head of Civil Service of the Federation before the Federal Executive Council on National Policy for virtual engagements in Federal Public institutions which was approved.
He added that virtual engagements are now formal and institutionalized form of engagements in Nigeria. "At the ministerial level in Nigeria, our responsibility is more on National Policy development and Policy supervision," the Minister noted.
The Minister stated that his focus was not just to have an active eGovernment but a secure one which will gain the confidence of all Nigerians.
He further disclosed that the National Digital Economic Policy and Strategy (NDEPS) which was developed for a digital Nigeria has eGovernment has one of its pillars and secured through another pillar 'Cybersecurity".
He noted that a subsidiary legislation of the Nigerian Data Protection Regulations (NDPR) which is a regulation that protects the privacy of data being implemented by NITDA, is one of the most effective initiatives of the current administration.
"I led a team then that developed the first ever NDPR in order to give confidence to our citizens that any data under the government is secured, and we have been implementing this", he added.
Dr Pantami mentioned that series of eGovernment trainings have been organized where public and civil servants were trained on eGovernment.
He said some of the trainings are being conducted by NITDA in collaboration with Galaxy Backbone limited, adding that National eGovernment Training Centre which was established by this administration in abuja at the Public Service Institute is a world class training centre where citizens, particularly civil servants and other underemployed or unemployed citizens are being trained.
He said recently, the President has unveiled the National Cybersecurity Policy, and awareness is being created to all citizens on how to cautiously navigate the internet, which is a foundational strategy for eGovernment.
"When you are online, you are exposed to so many challenges. We have been training citizens on cyber security not only at the federal and state levels but at local levels where trainings have been organized. From time to time, we issue advisory notes where citizens are being encouraged to take precautions on potential attacks," the Minister concluded.
Mallam Abdullahi while giving his remark said that NITDA has recaliberated and refocused her efforts on the implementation of the NDEPS. He disclosed that the Honorable Minister of Communications and Digital Economy unveiled the Agency's Strategic Road Map and Action Plan which was a turning point for the Agency on digitalization of Nigeria.
"As we push for a digital economy, it is imperative to build the confidence and trust of citizens for either government services or other private services," the DG noted.
He stated that the NITDA Strategic Roadmap and Action Plan 2021-2024 is anchored on seven strategic pillars; Developmental Regulations which focuses on indices needed to move Nigeria on the eGovernment index. "Some of these regulations are regulatory instruments, guidelines and frameworks that prepare Nigeria for this journey", the DG noted.
He stated that the Agency issued the NDPR which was to help Nigerians understand data privacy and build confidence for people to use data services.
"The regulations was innovative in the sense that apart from making sure we have a secure digital service, it also created an industry for our country. Data is the greatest resource in the digital economy," he added.
Abdullahi said that Digital Literacy is another pillar which focuses on capacity building of eGovernment services, noting that it is important to build people's capacities on proficient use of digital services. He further stated that Digital Transformation is another pillar which uses digital technology for operational excellence in governance and to enhance transformational delivery of traditional government services.
The DG stated that Digital Innovation and Entrepreneurship and Promotion of Indigenous Contents are strategic pillars which basically involves the maximum empowerment and use of local innovations to come up with indigenous made solutions for the Nation. "Last year, the Honorable Minister directed us to come up with innovation challenges in motivating our innovation ecosystem to come up with digital innovation solutions for our country which we have done through various innovation challenges across the country. We are currently working with Mass Challenge to build a framework for innovation challenge across the country", the DG mentioned.
Abdullalhi stated that Emerging Technologies is a pillar which encourages citizens to develop and adopt strategies for emerging technologies. He said that some of the emerging technologies are foundational techs that cut across so many industries like the block chain, artificial intelligence and robotics.
"However, Cybersecurity is a pillar which is very essential for Digital Economy and Digital Transformation within the government. We are making our cyber space secure and build the confidence of every Nigerian citizen," Abdullahi concluded.
While making her presentation, Ms Adedoyin Odunfa, Managing Director/Chief Executive Officer, Digital Jewels, said the United Nations Sustainable Development Goals has aligned with NITDA in the areas of poverty eradication, gender equality, industry, innovation and infrastructure among others.
She disclosed that a survey on eGovernment development status was carried out in 193 United Nations Member States which reflected the importance of eGovernment to sustain the Sustainable Goals.
She categorically stated that if eGovernment is implemented effectively in any country, it will help in achieving the UN Sustainable Development Goals.
Ms Odunfa noted that facilitating policies and services through eGovernment, Open government data for promoting effective & transparent institutions, eGovernment for policy integration and e-participation to promote participatory decision making and service delivery are key trends to be considered in eGovernment.