Flutterwave Picks Bankole Falade as Chief Regulatory & Government Relations Officer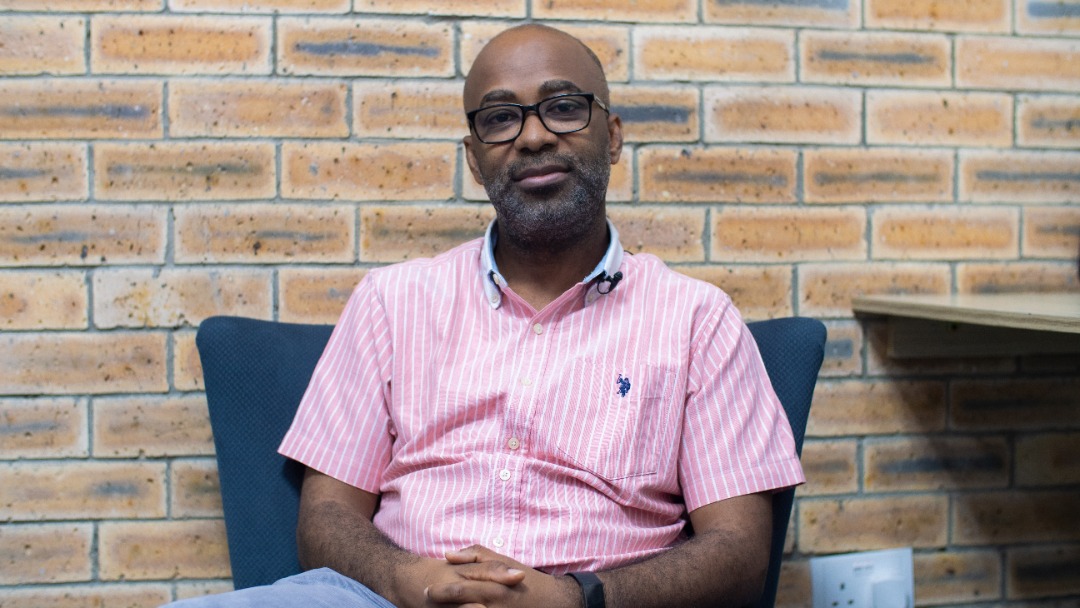 Flutterwave, Africa's leading payments technology company, has appointed Mr. Oluwabankole Falade (Bankole) as the new Chief Regulatory and Government Relations Officer.
In his role, he will support Flutterwave's vision by providing strategic oversight and government relation strategies, while ensuring that the interest and needs of the business are aligned with that of the regulators.
Bankole brings 18 years of experience in law, regulatory affairs, government relations and business development across financial and telecoms industries. Before joining Flutterwave, Bankole was the Director, Regulatory Affairs and Government Relations at IHS Towers. He also held key leadership roles at VISA and MTN, where he managed interactions with key government stakeholders and regulators in key markets across Africa.
Olugbenga 'GB' Agboola, Founder and CEO of Flutterwave said: "We're grateful for the conducive regulatory environments that have helped us carry out our business, safely and in the best interest of the customers. With Bankole joining our team, we believe he is well placed to strengthen our existing relationships as well as support us create new relationships. Bankole will play an instrumental role in supporting us achieve our goal of creating endless possibilities for our customers with our key stakeholders in mind," he added.
Bankole Falade, Chief Regulatory and Government Relations Officer at Flutterwave said: "I'm excited about the work Flutterwave has done so far in building trust with regulators. We want the same things with the regulators; to grow businesses and economies through technology. My role remains to proactively work with stakeholders to better understand our interests and needs whilst ensuring we are always aligned with set standards and regulations. I'm happy to get to work.
Bankole is an alumnus of the University of Aberdeen, Scotland with a certificate from the Harvard Law School Program on Negotiation. He is also a fellow of the Institute of Chartered Secretaries and Administration, Nigeria and an Associate Member of the Chartered Institute of Arbitrators in the United Kingdom.
AfCTA: NITDA Partners Namibia to Build Digital Market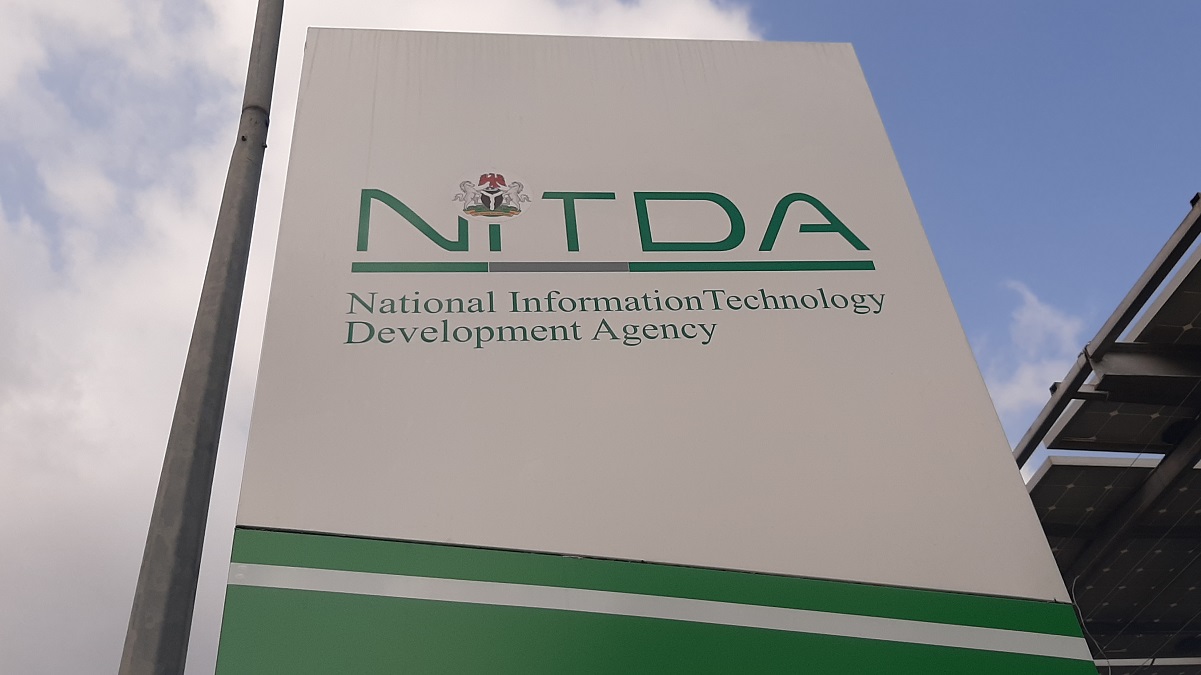 As Nigeria is moving fast towards diversifying its economy using technology, the National Information Technology Development Agency (NITDA), has proposed partnership with Republic of Namibia in the areas of Innovations and Entrepreneurship through African Continental Free Trade Area (AfCTA).
This is because Africa as a continent lost out during the First, Second and Third Industrial Revolutions due to the huge capital investments but with the Fourth Industrial Revolutions comes endless opportunities that all it needs is talent and vibrant, young technological driven generation. It is therefore imperative for African countries to encourage "Made in Africa" products by exploring and exploiting opportunities provided by emerging technologies to build an enviable global market standard.
The agreement in finding a viable route for digital trade resolution was made when the High Commissioner of Namibia to Nigeria and Permanent Representative to ECOWAS, His Excellency, Mr Humphrey D Geiseh paid a courtesy visit to the Agency's Corporate Headquarters, Abuja.
Mallam Kashifu Inuwa Abdullahi CCIE, the Director General of NITDA, expressed his delight and privilege at the High Commissioner's enthusiasm in seeking collaborations with NITDA in building a stronger relationship and developing technological products between the two countries.
Abdullahi stated that the Agency has been implementing the National IT Policy until 2019 when the Ministry's mandate was expanded to cover Digital Economy. He averred that this was because Communications was not an end but a means to an end.
He said it was important to calibrate activities and align them with the National Digital Economy Policy and Strategy (NDEPS) which necessitated the Agency to come up with a new Strategic Road Map and Action Plan.
The DG stated that 'Emerging Technologies' which is a strategic pillar in the road map should be used to create and capture technological values in Africa.
"These emerging technologies come with promises and perils and the Agency's focus is to avoid the perils and achieve the promises", he noted.
He disclosed that the Agency established the National Centre for Artificial Intelligence and Robotics specifically for researching best ways to apply these technologies in the Health and Agricultural sector just to mention a few. "I will invite you to visit our Centre as well and see how you can borrow some of the ideas and domesticate it in Namibia", Abdullahi said.
The DG mentioned that "Promoting Indigenous and Local Content, which is another strategic pillar of the Agency is aimed at supporting local start-ups and encouraging Made in Africa products.
He opined that African countries should share experiences and ideas in order to build world class product while laying emphasis that it is easier to procure products from neighbouring countries rather than other continents.
"Micro, Small and Medium Enterprises in the country provide about 95% of the workforce and produce more than 50% of the Nation's GDP. It is therefore necessary to ignite processes in the digital ecosystem with the use of technology." Innovations don't happen in isolation, you need to connect with what others are doing in other parts of the world and apply them domestically to create wealth for the Nation and the continent at large", Abdullahi noted.
The DG said that Agriculture, which is one of the major sources of income in Namibia is one of the areas the Agency identified in which technology can be used as a game changer. He stated that the National Adopted Village for Smart Agriculture, (NAVSA) which is one of the initiatives of the Agency can help Namibia boost her productivity in Agriculture. "This is an area we can explore partnership where we can get some startups who can develop solutions for you and on our part, also learn how you manage your agricultural business."
"NITDA has a yearly flagship programme called 'e-Nigeria', an international conference and exhibition programme where local start-ups are invited to showcase their products, and this year's programme would be tagged 'Digital Nigeria' because of the evolution from electronic to digital system."
"We are having a one-week Digital Nigeria International Conference and we are extending the invitation to you. You can bring people from Namibia to the conference to have a glimpse of our ecosystem where you will meet some of our startups, share ideas, challenges and see how we can use technology to grow our economy as a continent", Abdullahi concluded.
His Excellency, Mr Geiseh in his earlier remark said that Namibia and Nigeria are both African countries who have been long standing friends since Namibia's independence.
He disclosed that Namibia has a population of about 2.4 million and almost one-third of her population are internet users according to statistics as of 2018.
He mentioned that the country is committed to providing necessary opportunities for the youth to be exposed to concepts and technologies that will dominate their lives in the near future.
"In Namibia, we recognise the role of the youths in the development of the country in the future prosperity of the Nation which has prompted our visit today to basically know how your agency has advanced in the areas of ICT so we can identify common challenges and proffer solutions in areas where both countries can work together", the High Commissioner disclosed.
Ecobank and Microsoft to Upskill Africa's SMEs to Succeed in a Digital Economy
The leading pan-African banking group, Ecobank Group, in partnership with Microsoft, LinkedIn, GitHub and Ecobank Academy is set to provide training to equip Small and Medium-sized Enterprises (SMEs) across sub-Saharan Africa. This training will provide SMEs digital skills and knowledge to succeed in today's digital world.

SMEs have been significantly impacted by the COVID19 pandemic with its attendant lockdowns and disruptions to supply chains, plummeting sales, lost revenue and operational challenges. In response to feedback from our customers, Ecobank through its Commercial Banking Segment is helping business owners close the digital skills gap within their chosen fields and improve the digital capabilities of their employees.

Josephine Anan-Ankomah, Group Executive, Commercial Banking for the Ecobank Group said: "The COVID-19 pandemic has turbocharged the shift towards digital. It is essential that businesses adapt so that they are able to compete effectively in today's rapidly changing landscape. Ecobank's Commercial Banking is committed to supporting SMEs across our pan-African footprint. Through this partnership with Microsoft, LinkedIn, GitHub and Ecobank Academy we are offering training to equip business owners and their employees with the digital skills that they need to stay connected to their customers. We are intent on ensuring that our SME customers remain relevant, grow and succeed in the post COVID-19 era."

SMEs have been invited to register here (https://bit.ly/3iEspdc)for the upcoming webinar taking place on July 26. The Global Skilling initiative program is available on an online portal where SMEs can register, and start their learning journey for any of the 10 in-demand skill sets (Customer Services; Digital Marketing; Financial Analysis; Graphic Design; IT Support/Help Desk; Project Management; Sales; Data Analysis; IT Administration; And Software Development). They can complete the virtual programme at their own pace and at times that work best for them. The programme runs until 31st of December 2021.

Ibrahim Youssry, Regional General Manager, Middle East and Africa – Multi market region at Microsoft said, "we are committed to building digital talent pipelines to support the workforce of the future, and our Global Skilling Initiative is an important part of this process. But beyond the future workforce, digital talent will also support more local innovation, as developers and entrepreneurs are empowered to create locally relevant solutions that best address the challenges and needs of African countries. Startups and SMEs play a critical role in innovation, economic growth and job creation, and expanded access to digital skills is one of the key steps needed to foster a successful economic recovery."

The Global Skilling Initiative is just another example of how Ecobank wants to help SMEs reach their full potential and play a vital role in driving Africa's economic resurgence. Other support initiatives for SMEs include:


The Ecobank Marketplace eCommerce solution for businesses to grow their sales on digital marketplaces
And the Ellevate programme to provide women-led/owned/focused businesses with loans, cash management solutions, training and mentoring opportunities.
Cellulant Gets PSSP Licence from Bank of Tanzania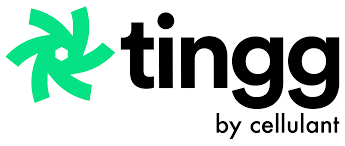 The Bank of Tanzania (BOT) has issued an approval in principle to Cellulant Corporation to operate as a Payment Solution Service Provider in Tanzania having satisfied all the necessary requirements.

Payment Solution Service Providers make up the underlying e-Payment infrastructure in Tanzania. Banks, Online Merchants, payment processors, merchants, state governments, and consumers connect to PSSPs to meet their digital payment needs.

This approval makes Cellulant one of the top Payment Solution Service Providers (PSSP) in Tanzania endorsed by the BOT to provide digital payments solutions across the nation.

Cellulant is a leading Pan-African financial technology company providing a one-stop digital payments platform. Cellulant uses technology to connect people and their resources, making it easier to do business across Africa.

Edwin Kiiru, recently appointed Country Manager for Cellulant Tanzania, stated that this approval will enable the company to extend its payment solutions across all spectrums of Tanzania's payments ecosystem.

Cellulant provides a single digital payments platform – named Tingg- addressing the complex payments needs of businesses. Tingg makes it easy to collect and make payments across multiple payment methods in different currencies, with the best customer experience for any business looking to digitise their payments.

''Cellulant is a critical component of Africa's Payments ecosystem and a key actor in delivering seamless payments solutions. This approval sets Cellulant into a select group of few payment aggregators that operate as PSSPs in Tanzania and will help add millions of economically active but financially excluded Tanzanians into the digital payment ecosystem. We are bringing to Tanzania the same top-level performance and seamless payments solutions that have made Tingg, Africa's most preferred payments platform," added Mr Kiiru.

Founded in 2002, Cellulant provides a single digital payments platform that runs an ecosystem of consumers, retailers, merchants, banks, mobile network operators, Governments, and International Development Partners. Today, Cellulant's payments platform hosts 154 payment options across 34 countries; and is connected to 220M consumers on a single inclusive network allowing for interoperability that has eluded numerous players in the payments space.