Airtel Recants As NCC Says Mobile Licence Pending Renewal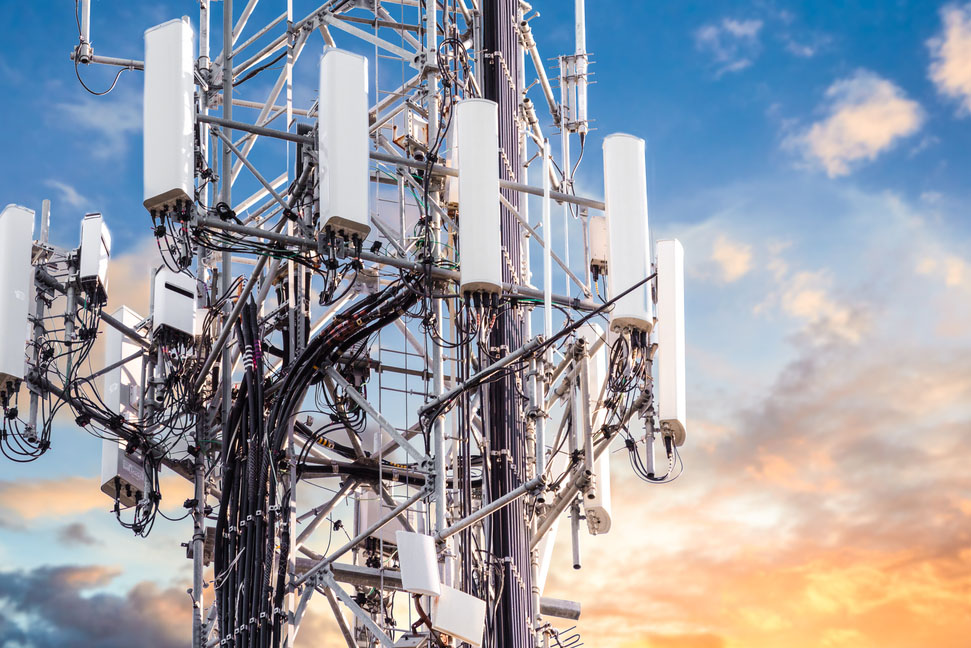 The Nigerian Communications Commission (NCC) has clarified that the mobile operating licence of Airtel Nigeria is still pending, saying telecom operator recently applied for the renewal of its Unified Access Service Licence (UASL).
The chief executive officer, Airtel Nigeria, Segun Ogunsanya had during the media launch of 'Airtel Touching Lives 6' in Lagos stated Airtel has renewed its operating license for another 10-year-period.
However, a statement last night by the director, public affairs of NCC, Dr. Ikechukwu Adinde, denied that stating that the application is yet to be approved as it is still undergoing required regulatory process.
Adinde said "The Commission wishes to state that while Airtel Nigeria has applied for the renewal of the Unified Access Service (UASL) Licence granted to it by the Commission, the application is yet to be approved as it is still undergoing required regulatory process. This statement is issued for the guidance of our stakeholders."
Meanwhile, the vice president, Corporate Communications & CSR, Airtel Networks Limited, Emeka Oparah has clarified the earlier statement by his CEO renewa of mobile license.
He said, "During the launch of our flagship corporate social responsibility program titled Airtel Touching Lives, last week, a contrast was drawn between operating license and social license.
"Whilst the operating license is issued by NCC, we stated that a social license is earned by what a company does for its communities. We are very proud of our Touching Lives Program which gives support to the less privileged in our communities.
"However, for clarity, an operating license is always issued by NCC and our current license expires in November 2021. We have applied to NCC for its renewal ahead of this expiry date and the renewal process is in progress but yet to be concluded," he added.
MTN Nigeria's Fintech Grows 48.2% As Revenue Tops N790.3bn in H1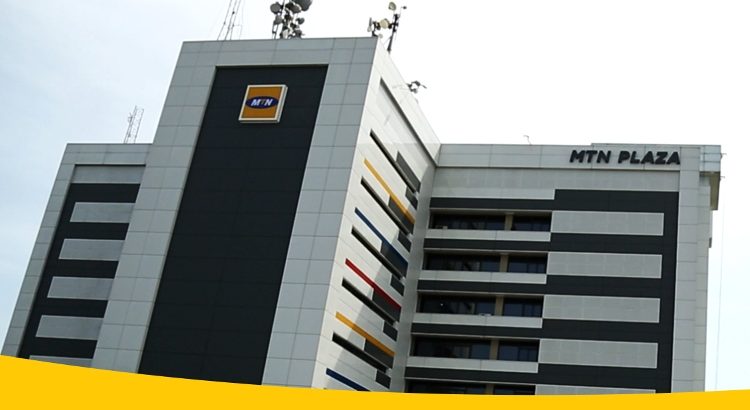 MTN Nigeria Communications Plc (MTN Nigeria) has announced its unaudited results for the half-year ended 30 June 2021, as well as plans to celebrate its 20th anniversary with numerous national impact projects with Fintech revenue rising by 48.2%, driven by increased adoption of Xtratime and core fintech services.
The telco said it will continue to expand its MoMo agent network and broaden its service offerings. MTN's registered MoMo agents increased by 121,000 in H1 2021 to more than 515,000. Transaction volume increased by 280.8% YoY to 55.6 million in H1 2021, and active subscriber base is now more than 6.1 million, up 180.0% YoY.
Speaking on the results, MTN Nigeria CEO Karl Toriola said MTN's digital business continued to gain traction on the back of strong partner ecosystem and the uptake of MTN's products and services. "Digital revenue rose by 61.8%, also supported by our rich media and value-added services. Our active user base rose by 38.0% to over 3.9 million, led by Ayoba – our instant messaging platform – with more than 2.3 million active users."
He said the enterprise business revenue increased by 6.0%, demonstrating the continued recovery from the impact of the COVID-19 lockdown and the uptake of MTN's services by the businesses its serve. "We have made significant progress in concluding the operational modalities for the new pricing framework for USSD services, which incorporates the recovery of outstanding USSD debts.
"We continue to pursue and realise efficiency through cost discipline and enhanced digitisation. However, due to an accelerated site rollout, the effects of Naira depreciation on lease rental costs and Covid-19 related expenditure, operating expenses increased by 24.6%. Our continued ability to drive operating leverage helped to drive EBITDA growth to 27.6%, with a 1.4pp expansion in our EBITDA margin to 52.7%."
Service revenue grew by 24.1% YoY, driven by the sustained growth in data and also partly due to the lower base in comparative 2020 voice revenue that resulted from lockdowns during that period.
Voice revenue grew by 13.1%, benefitting from an 11.8% increase in traffic and our customer value management (CVM) initiatives. The impact on voice revenue from the industry-wide suspension of new SIM registration was partly offset by higher usage in our active SIM base as well as migration to a higher quality of experience.
Data revenue continued the positive momentum from H2 2020, rising by 48.3%. This was driven by increased usage from the existing base, supported by the acceleration in our 4G rollout and enhanced network capacity following the acquisition and activation of additional 800MHz spectrum in Q1. Data traffic rose by 83.0% YoY, while smartphone penetration was up by 5.8pp to 49.3%. Our 4G network now covers 65.1% of the population, up from 60.1% in December 2020.
According to him, capital expenditure in the period was 39.1% higher to N186.4 billion, as MTN continued to invest in its network to maintain service quality and aggressively expand footprint in terms of 4G and rural coverage. "We recorded a healthy free cash flow of N230.8 billion, up by 19.6%. Despite a 50.6% increase in core capex excluding right of use assets to N114.5 billion, capex intensity remained within target levels at 14.5%. Depreciation and amortisation rose by 17.1% and net finance cost was down by 9.8%, resulting from a lower average cost of borrowings. Overall, we recorded a PBT growth of 54.1%, also reflecting the softer base of H1 2020."
N3bn to CACOVID
Commenting further, Toriola said: "In the first half of 2021, we made good progress strengthening the resilience of the business, managing the impact of the COVID-19 pandemic and enhancing support to our people, customers and other stakeholders. We extended our commitment to the Coalition Against Covid-19 (CACOVID) with an additional N3 billion contribution over a two-year period, half of which has already been paid. This is in support of efforts to promote the health and security of Nigerians, as we navigate our way through the pandemic; and in line with our Y'ello Hope initiatives through which we provided support to our broad base of stakeholders to the value of approximately N25 billion in 2020.
"Our progress towards achieving greater business resilience is reflected in the upgrade by Global Credit Ratings (GCR) of our national scale long-term issuer rating to AAA and affirmation of our national scale short-term rating of A1+ with a stable outlook. This puts MTN Nigeria on the highest possible GCR scale for short-term and long-term ratings, providing a solid platform for growth.
20 years anniversary
"2021 marks the 20th anniversary of MTN's presence in Nigeria. As we celebrate this milestone, we are pleased to announce that our Board of Directors has approved our participation in the Road Infrastructure Tax Credit (RITC) Scheme. This is in response to Government's drive towards public-private partnerships in the rehabilitation of critical road infrastructure in Nigeria. We intend to participate in the restoration and refurbishment of the Enugu-Onitsha Expressway. Conversations in this regard have already commenced, and further announcements will be made in due course.
MTN's New Head Office
"In line with our desire to plant deeper and more permanent roots in Nigeria, we have also initiated plans to commission a purpose-built, state of the art MTN Head Office, designed to act as a central hub for our network, a catalyst for creativity and innovation, and a showcase for the flexible working structures that are driving efficiency gains in this new normal working environment. Aligned with our wider commitment to environmental sustainability, it will meet the highest global environmental standards, demonstrating the role of green technology in our future.
14% Equity Sell to Nigerians
Following MTN Group's stated intention to sell down up to 14% of its investment in MTN Nigeria, subject to market conditions over the medium-term, MTN Nigeria's shareholders approved an equity shelf programme at the last Annual General Meeting. This will facilitate a process to increase ownership of the Company by more Nigerian retail and institutional investors. Alongside this, we further localised our predominantly Nigerian management team with the appointment of Nigerians to two key senior positions (Chief Marketing Officer and Chief Information Officer) previously held by expatriates.
N600bn broadband Investment
MTN Nigeria continues to invest in improved world class services and its network, accelerating the expansion of our 4G coverage and providing home broadband. As part of our rural connectivity programme, we plan to connect approximately 1,000 rural communities to our network this year with additional 2,000 communities in 2022. We are delighted that these are translating into strong operational performance in line with the objectives of Ambition 2025. In the next 3 years, we will invest over N600 billion to expand broadband access across the country in support of Government's Broadband Plan.
Operationally, our mobile subscribers closed H1 at 68.9 million, down 9.9% from December 2020. This was due to the regulatory restrictions on new SIM sales and activations, which was lifted on 19 April 2021. Although the initial run-rate of additions has been slower than usual due to new process requirements, we anticipate growth to normalise in the short-term as more of our acquisition centres are certified for SIM registration.
Finally, our Board of Directors has approved an interim dividend of N4.55 kobo per share to be paid out of distributable net income. This represents a growth of 30% over N3.50 kobo per share paid in H1 2020."
New SIM Registration Requirement
We are actively supporting the Government's NIN enrolment programme with more than 380 points of enrolment active across the country. We are working with National Identity Management Commission (NIMC) to complete bulk verification of the National Identity Numbers (NINs) collected and increase the enrolment centres to provide an access point for as many Nigerian as possible. To this end, we have acquired over 40,000 enrolment devices, which are being configured for this purpose. As of 26 July 2021, approximately 37 million subscribers have submitted their NINs, representing around 54% of our subscriber base and 65% of service revenue. The deadline for NIN verification has been extended to 31 October 2021.
Outlook
To enable us to continue to take advantage of emerging opportunities, we have refined our strategy. The new strategy called Ambition 2025 is closely aligned with that of MTN Group and is built on four key strategic priorities: build the largest and most valuable platforms, drive industry-leading connectivity operations, create shared value and accelerate portfolio transformation. These priorities will define our focus for the next five years. Taking advantage of MTN's existing platforms and assets, we are well-positioned to accelerate long term growth as we continue to monitor and manage the impacts of the pandemic.
We have a clear focus on sustaining double-digit service revenue growth ahead of inflation, driving 4G and rural network expansion, as well as positioning our fintech and digital businesses for accelerated growth in order to unlock their full value. In addition, we will continue to sustain our expense efficiency programme to strengthen our financial position and support margins. In the remainder of the year, we anticipate that the base effects will partly influence our commercial and financial trends. Although the availability of foreign exchange remains a constraint, we strive to minimise its impact on the business.
We are driving a positive culture change across the organisation to enhance productivity and further improve performance. We maintain our strong focus on deeper, proactive and inclusive engagements to drive shared value for all stakeholders, while ensuring that our activities align with and contribute to the Government's development agenda.
Finally, emerging trends indicate a steady recovery in economic activity. However, given the ongoing uncertainties presented by the new wave of the COVID-19 outbreak and the NIN registration exercise, we remain mindful of changes to the operating environment as the rest of the year unfolds, concluded Toriola.
Revised AOL, Spectrum Pricing Regulations Will Strengthen Telecoms Market Structure, Enhance Competition – Danbatta

L-R: Muhammed Babajika, Director, Licensing & Authorisation; Oluwatoyin Asaju, Director, Spectrum Administration; Josephine Amuwa, Director, Legal & Regulatory Services; Salman Abdulazeez, Member, Board of Commissioners; Ubale Maska, Executive Commissioner, Technical Services; Prof. Umar Garba Danbatta, Executive Vice Chairman/Chief Executive Officer; Prof. Adeolu Akande, Chairman, Board of Commissioners; Adeleke Adewolu, Executive Commissioner, Stakeholder Management; Aliyu Shuaibu, Secretary, Universal Service Provision Fund (USPF) and Yakubu Gontor, Director, Financial Services, all of the Nigerian Communications Commission (NCC), at the public inquiry on two regulatory instruments held in Abuja on Thursday, July 29, 2021.
The Executive Vice Chairman (EVC) of the Nigerian Communications Commission (NCC), Prof. Umar Garba Danbatta, has said that the ongoing amendments to two major regulatory instruments of the Commission will help in strengthening and ensuring a fair and competitive telecoms market in Nigeria.
The two regulatory instruments are the Annual Operating Levy Regulations (AOL) and the Frequency Spectrum (Fees and Pricing, etc.) Regulations for which the Commission organized a public inquiry in Abuja on Thursday, July 29, 2021.
The first instrument on AOL ensures that all licensees are properly and equitably assessed for the annual levy as well as meeting both statutory and regulatory expectations. Its review is expected to bring the Regulations in line with current realities and sustain the enviable contributions of the communications sector to the country's Gross Domestic Product (GDP).
The second instrument on frequency spectrum fee and pricing enables the Commission to meet its sole and exclusive mandate in Section 21 of the Nigerian Communications Act (NCA), 2003 by assigning the scarce national resource in an equitable manner. The Regulations also ensures that frequency spectrum are assigned and managed in a way that ensures fair pricing and efficient deployment of attendant services.
Speaking during the event, Danbatta said the public inquiry not only reflects the Commission's strategic mission and vision to ensure regulatory excellence through effective regulatory processes but also sign posts the Commission's consultative approach to all its regulatory initiatives.
He said the public inquiry was a precursor to the Commission's current drive to ensure efficiency in spectrum management and the unveiling of next generation services through varied enablers, adding that it was in this regard that the Commission issued a Spectrum Trading Guidelines (STG) in 2018, to ensure frequency Spectrum is readily available to licensees through an effective process.
"Furthermore, the Commission has commenced the process of deployment of Fifth Generation (5G) technology in Nigeria and is driving the provision of such ubiquitous services on making frequency Spectrum available to the licensees. The efficacy and reliability of the initiatives will be hinged on proper market valuation of the frequency spectrum and fair assessment of levies," he said.
With the explosion in technologies, Danbatta said there has also been an attendant secondary reliance on different approaches to drive the best out of different frequency spectrum. He said this has led to the need for designation of several bands of frequency spectrum for communications services and a key illustration is the recent identification of some Spectrum frequencies for 5G deployment.
The EVC said the Commission is conscious of the expectations and the need to ensure that all regulatory instruments are made ready to meet these challenges, adding that this has made the reviews which the Commission is conducting an important milestone as the public inquiry in pushing the country to the front queue of this global efforts.
"Hence, we must be prepared on both ends of the industry to prepare the country for these remarkable changes; while the licensees continue to invest in deployment, the Commission will sustain its drive by ensuring regulatory efficiency and excellence," he said.
Danbatta further acknowledged that the Nigerian National Broadband Plan (NNBP), 2020-2025, the National Digital Economy Policy & Strategy (NDEPS), 2020-2030 are all tailored to ensure that the Commission deploys new initiatives, build regulatory efficiency and ensure market stability.
He said the policy documents highlight the central nature of frequency spectrum in meeting most of their baseline objectives. "This has made the ongoing review not just necessary but inevitable to facilitate the attainments of these objectives," he said.
Presentations were made on the comments, inputs and recommendations received from external stakeholders on the two regulatory instruments prior to the public enquiry as well as the amended sections and new provisions made to the two regulations.
Participants at the event made valuable contributions and raised issues that would assist the Commission in developing robust regulatory instruments that will continually contribute to the development of the industry and sustain its positive contribution to the nation's economy.
The public enquiry was attended by the NCC's Chairman, Board of Commissioners, Prof. Adeolu Akande; Chairman, Licensing Committee of the Board, Salman Abdul-Azeez; Executive Commissioner, Technical Services, Ubale Maska; Executive Commissioner, Stakeholder Management, Adeleke Adewolu; Senior Management staff and other industry stakeholders both physically and virtually.
NITDA, NISS to Produce More Forensic Experts for Nigeria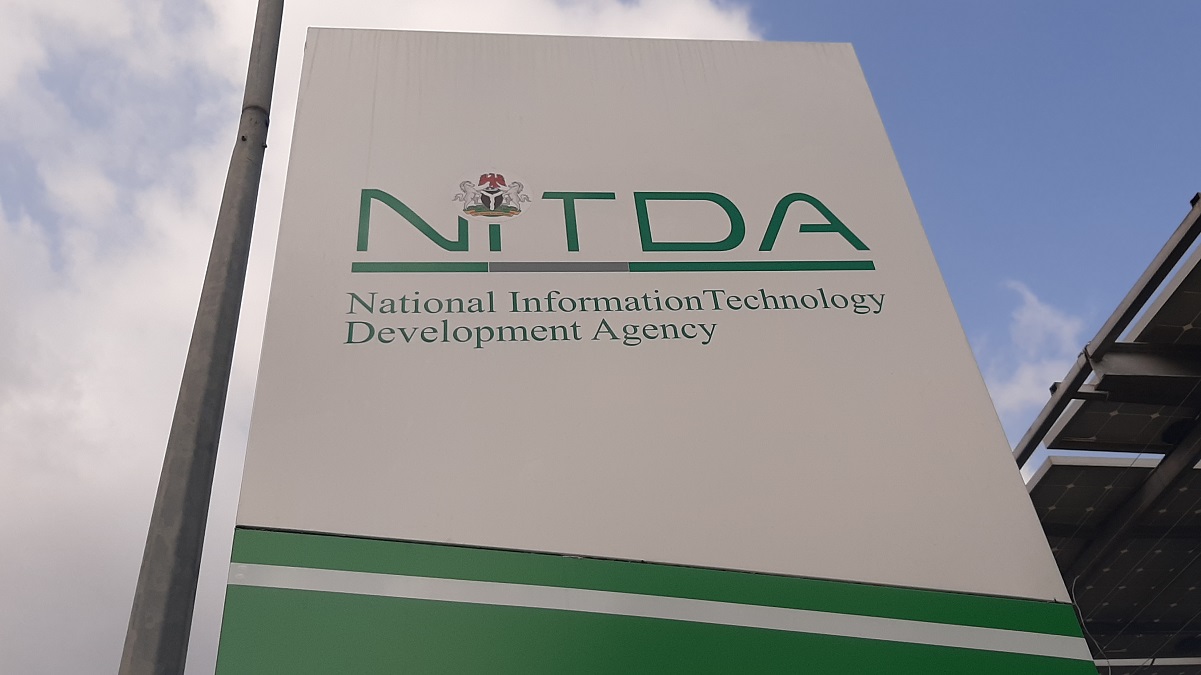 Shortage of manpower in forensic expert in the country has been described as one of the challenges mitigating against curbing the menace of cyber attacks, which the duo of National Information Technology Development Agency (NITDA) and National Institute for Security Studies (NISS) have agreed to partner in order to lessen the shortfall.
This was the highlight of discussion when the Director General, NITDA, Mallam Kashifu Inuwa Abdullahi, CCIE, received his counterpart, the Commandant, NISS, Alhaji Saheed Adeleke, fsi, mni, Wednesday, on courtesy visit at the Agency's Corporate Headquarters.
Mallam Abdullahi, in his welcome address, applauded the commandant of NISS and his management team for taking the initiative to seek collaboration with NITDA in making Nigeria a better and safer place to live.
The DG stated that most government and private processes are prone to hacks and cyber attacks, and it has become imperative to improve on capacity building for security agencies and private outfits to produce more forensic experts in combating these crimes.
According to the NITDA DG, "the trending COVID-19 pandemic has forced the digitization of processes and disrupts the normal way of life globally. This has led to increase in cyber attacks and crime waves, necessitating collaborative efforts of relevant organ of government to ensure safe, secure and digitally safe country."
Abdullahi believes that the two organizations have what it takes to proffer strategic initiatives which will help in safeguarding the lives and properties of all citizens of Nigeria as well as the sustainability of the National Digital Economy Policy and Strategy (NDEPS).
He said the Agency usually collaborates with private and government institutions because, according to him, no one can operate in isolation. "In governance, there's no way you can work in silos and expect success. The world is going digital now and for any objective organization, they must embrace digitization", the DG said.
He mentioned that NITDA has set up Digital Transformation Technical Working Group for MDA's that oversees the entire digital architecture whereby valuable information are shared through relevant platforms.
While speaking on several regulatory instruments put in place by NITDA to support digital economy, Abdullahi said Nigeria Data Protection Regulation (NDPR) stood out as a unique instrument targeted at protecting the 'oil' of digital economy which is data. "I am sure you manage a lot of people's data at your institute and NDPR, which is an initiative by NITDA, will give clear directions on how to manage people's information and data" the DG disclosed.
Mallam Abdullahi agreed with the NISS commandant that the security of the nation is a collective responsibility and this, also falls under one of the Agency's mandates, which securing the country's cyberspace.
"One of our mandates is to use information technology to improve national security and this cannot be taken for granted because at the NITDA's Strategic Roadmap and Action Plan, (SRAP 2021-2024), cyber security is one of the 7 strategic pillars we are working on", he said.
The Director General averred that it is almost impossible to separate the physical and digital world because data received from the digital world can be used to depict and influence the subject physically.
"In intelligence gathering, trailing a suspect is rather archaic presently because having access to the person's mobile phone will yield faster and more accurate results", the DG added.
Mallam Abdullahi stated that the Agency is investing hugely on cybersecurity by building capacity to have holistic insights into what is happening in the dark web so as to be proactive in helping the nation in securing her cyberspace.
He also disclosed that the Agency is willing to collaborate with NISS on areas of emerging technologies because according to him, every technology has its perils and promises, adding that "As a nation, we need to build capacities to achieve these promises and avoid the perils."
While assuring his visitors of utmost support and collaboration, he mentioned that on intelligence gathering, the Agency has the tools and investments which can be used to get valuable information from the dark web and come up with intelligent recommendations.
The Commandant, Alhaji AS Adeleke, earlier stated that the Institute is currently running its 14th series flagship programme which has 66 participants undergoing various courses from agencies such as the Economic and Financial Crimes Commission (EFCC), the Nigerian Customs Service, Independent Corrupt Practices & Other Related Offences Commission (ICPC), and many others.
He said, "Managing security of the nation should be a collective responsibility which is why we would like to tap and collaborate with you, most especially in areas of cybersecurity, in order to achieve optimum security for the nation."
He expressed his willingness to train some staff of the Agency in any of their offered security courses while inviting the DG to pay a working visit to their facilities at the Lower Usman Dam, Bwari, to enjoy the serenity of their learning environment. An offer the DG promised to explore.
The two organizations end up with a 4-man committee to look at areas of mutual collaboration and make necessary recommendations for the benefit of the citizenry.