Chaka Secures $1.5m Funding to Power Digital Investments for African Businesses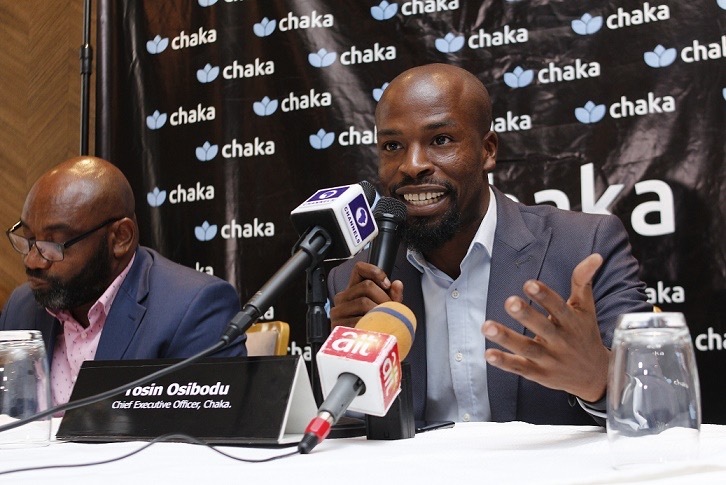 SEC-Licensed Digital Sub-broker and leading digital investment platform, Chaka Technologies, has raised $1.5M in a pre-seed funding round led by Breyer Capital, premier global venture capital and private equity firm focused on catalysing growth in high-impact tech companies like Spotify and Facebook.
Other participants in the round are 4DX Ventures, Golden Palm Investments, Future Africa, Seedstars, and Musha Ventures.
This funding will serve as a catalyst to enable Chaka to continue to power on its mission to enable borderless investments across Africa and deliver digital investments solutions for African businesses. It will also be used towards the expansion of the Fintech's footprints in West Africa to reach more retail investors and attract more foreign players to African Capital Markets.
Commenting on the funding secured, Tosin Osibodu, Co-founder & CEO, Chaka Technologies said "This is indeed a significant milestone for us at Chaka. We see digital investments as an opportunity to boost economic transformation in Africa, and our goal is to use this funding to bring this vision to life. With this capital, we will focus on our goals to build a roster of formidable partners and accelerate our expansion to other markets within Africa. This investment also enables us to hire top talent and integrate more advanced functionalities into our investment and wealth management solutions for businesses."
"Our mission remains the same and we are excited to be backed by VCs like Breyer Capital that trust us and are extremely optimistic of the possibilities that exist for Chaka and Africa." He added.
Also commenting on this feat, Jim Breyer, CEO of Breyer Capital, said "We are proud to combine efforts with a company that is levelling the investment playing field for Nigerians (and Africans at large). We're confident in the value Chaka provides through its digital tools, and we look forward to playing our part in supporting Chaka's team on their mission to drive borderless investments in Africa."
This pre-seed round comes on the heels of the Chaka becoming the first start-up to acquire the new digital sub-broker license issued by the Nigeria's Securities and Exchange Commission (SEC), in line with the regulator's efforts to safeguard the investing public and accelerate innovation within the sector.
Since Chaka's launch in 2019, the platform has levelled the barriers of entry for borderless investments in Nigeria by providing customers with compliant access to the capital market. Chaka's bouquet of products includes a stock trading app for retail investors, Chaka SDK which enables asset managers and financial institutions to offer digital investments to their customers; and Chaka for Business which enables direct business onboarding and provides powerful trading tools for institutional investors.
IFC and Vantage Capital to Fund Fast-Growing Companies in Africa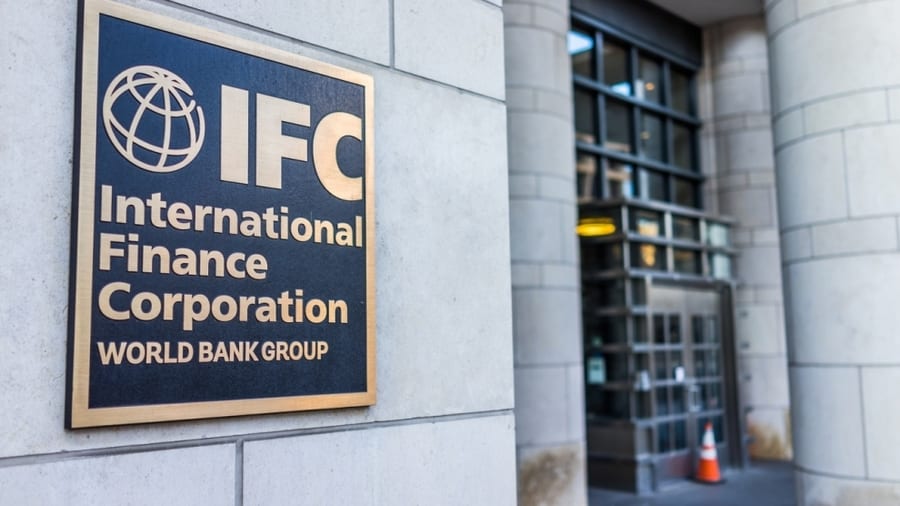 Amid growing demand for funding for Africa's underserved medium-sized companies, IFC today announced an investment in a new mezzanine fund managed by Vantage Capital, a leading mezzanine funding provider on the continent, which will provide capital to fast-growing companies in Africa.
IFC's $25 million investment in the Vantage Mezzanine IV Pan-Africa fund will support companies based in Kenya, Nigeria, Morocco, Egypt and other countries across Africa engaged in job-creating sectors, including healthcare, tourism, manufacturing, information and communications technology (ICT), and telecommunications.
This is IFC's first investment in an Africa-focused mezzanine fund, which will provide growth capital that sits between senior debt and equity and has both debt and equity features. Vantage Capital aims to raise a total of $350 million for the fund.
"Vantage is proud to have achieved a successful first closing of our fourth fund, which is a validation of the mezzanine asset class in Africa and our role as a pioneer of this form of finance on the continent over the past 15 years. IFC's investment in a fund like ours represents a boost to this important alternative source of growth capital for mid-sized African businesses," said Warren van der Merwe, Managing Partner of Vantage.
"Vantage Mezzanine IV will play an important role in providing underserved mid-sized companies with an alternative form of growth capital in the nascent private credit and mezzanine financing space in Africa," said Kevin Njiraini, IFC's Regional Director for Southern Africa and Nigeria. "The COVID-19 pandemic has made this type of financing more necessary and important, as banks are becoming increasingly risk averse, often preferring to lend to larger corporates."
Limited access to finance is a key constraint many business owners in Africa face, hindering the growth of local companies, including medium-sized companies, which are a critical part of the economy. Africa represents only about four percent of total private credit funds raised for emerging markets, according to data from EMPEA, the global industry association for private capital in emerging markets. Private capital fundraising has further been hampered by the COVID-19 pandemic.
Many fast-growing businesses in Africa do not have the required scale, or collateral, to attract sufficient bank debt to support their growth objectives. Mezzanine financing helps these businesses to expand their consumer base, build a track record, and prove that their business models are both scalable and profitable. Vantage Capital's mezzanine financing aims to support these companies and enable them to subsequently access senior debt.
Aboyeji, Pantami, Danbatta, Abdullahi, Toriola, 5 Others Make Worldex Top 10 Tech Leaders for Nigeria in 2021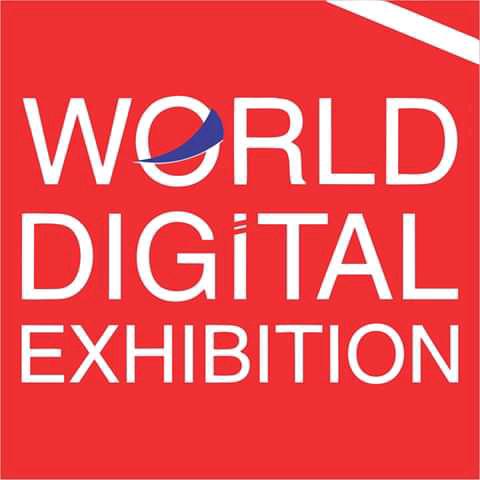 Serial tech entrepreneur and Founder/CEO of Future Africa, Mr. Iyinoluwa Aboyeji; the CEO of Flutterwave, Mr. Olugbenga Agboola; the DG of National Information Technology Development Agency (NITDA), Mr. Kashifu Inuwa Abdullahi, and the CEO of MTN Nigeria Plc, Mr. Karl Toriola, have been named, among six others, as the "Worldex Top 10 Tech Leaders" for Nigeria in 2021.
The "Worldex Top 10 Tech Leaders" recognizes and honours the most influential men and women, in both the public and private sectors, who drive the growth of the ICT industry throughout Sub-Saharan Africa (SSA). Worldex (World Digital Exhibition) is a technology trade fair that seeks to link up SSA with the rest of the global technology community. The inaugural edition of the event is expected to be held in Abuja, FCT, Nigeria, in February 2023.
These other six who were on the "Worldex Top 10 Tech Leaders" list for Nigeria for both 2020 and 2021 are the Federal Minister of Communications and Digital Economy, Dr. Isa Ali Ibrahim Pantami, the Executive Vice Chairman of Nigerian Communications Commission (NCC), Prof. Umar Garba Danbatta, the CEO of MainOne Cable Nigeria Limited, Ms. Funke Opeke, the Chairman of Zinox Technologies Limited, Mr. Leo Stan Ekeh, the Founder/CEO of Interswitch Group, Mr. Mitchell Elegbe, and the CEO of SystemSpecs Nigeria Limited, Mr. John Obaro.
The "s" list was first published in June/July 2020, featuring such leaders in eight countries: Nigeria, South Africa, Kenya, Ghana, Tanzania, Rwanda, Malawi and Botswana. In 2021, the list of countries will be expanded to 12, comprising leaders drawn from both public and private sectors.
The list is compiled by the Business Intelligence Unit (BIC) of Alford Conferences Limited, the owner and producer of the annual Worlex. Contributions to the list were made by a few selected ICT journalists and tech bloggers drawn from several countries in the SSA region. SSA is the second most populated region of the world after Asia, with over 1 billion people. Majority of the youths in this region are digital natives.
Over the past six years, many of these African youngsters have earned the respect and investment of notable venture capital (VC) firms in Europe and North America. In 2018, VC companies, especially from Europe, invested $1.63 billion in start-up companies founded by these young Africans, based mainly in Nigeria, Kenya and South Africa. The figure rose to $2.02 billion in 2019.
ALAT to Host Talk Series on Wealth Creation and Money Management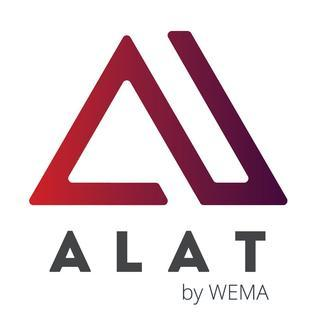 ALAT by Wema, Nigeria's first fully digital bank, will host the ALAT Talk Series, a virtual session that will give young Nigerians a platform to discuss key issues such as money and finance, business management, entrepreneurship, etc.
The first session titled 'Wealth Creation and Wealth Management for Nigerians under 30' will hold on Thursday, July 15, 2021 at 4:00 PM on Clubhouse – a social networking application.
The Clubhouse session will provide young Nigerians with the skills and information they need to create, build and manage their wealth. This session will be moderated by Tosin Olaseinde, Founder, Money Africa. She will speak on financial literacy alongside Olusegun Adeniyi, Chief Digital Officer, Wema Bank and Yemisi Odusanya popularly known as Sisi Yemmie, a Vlogger and Content Creator.
At this virtual event, the industry experts will further educate participants on key areas in general finance management. Olusegun Adeniyi, Chief Digital Officer, Wema Bank who has over 20 years of industry experience will speak on 'How Young Nigerians Can Use Tech to Generate Wealth' while Yemisi Odusanya (Sisi Yemmie) will discuss 'How Young Entrepreneurs Can Leverage their Realities to Build Ventures.'
Funmilayo Falola, Head, Marketing, Corporate Communications and Investor Relations, Wema Bank commented on the bank's decision to host the Clubhouse session. "As part of our commitment to continually support young Nigerians in their endeavours, we have decided to host this Clubhouse session. As a brand, ALAT by Wema strongly believes in the need to invest in young Nigerians who will in due time become seasoned professionals and experts in their respective fields. We are supporting them with capacity building initiatives, programmes and other activities that will empower them," she said.
ALAT by Wema has continually shown support for young Nigerians across the country through various youth-friendly initiatives including partnership with SociaLiga and the ALAT Food Challenge campaign amongst a few.
The brand has also won numerous awards such as the Best Digital Bank and Best Mobile App in Nigeria at the 2017 World Finance Awards; Best Digital Bank in Africa at the 2018 Asian Banker Awards, amongst many others.