AfDB Enrols 130,000 Africans in Digital Skills Coding Programme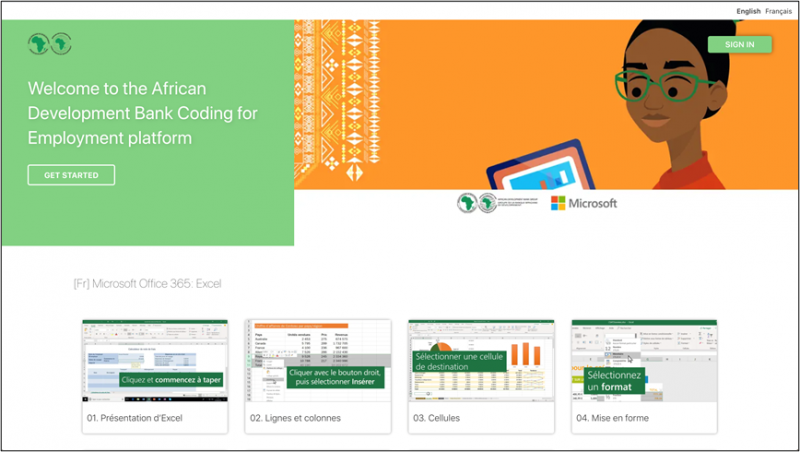 The African Development Bank has announced the enrolment of 130,000 users in its Coding for Employment digital skills programme to mark the International Youth Day.

The milestone comes as Coding for Employment works to equip African youth with information and communication technology, entrepreneurship and soft-skills training to compete in a digital economy. The program's online platforms offer in-demand technical courses such as web development, design, data science and digital marketing – for free.

With the onset of the Covid-19 pandemic, resulting in lockdowns and school closures across the continent, the Coding for Employment platforms experienced dramatic increases in the number of users. During a one-week period in September 2020, registrations skyrocketed by 38.5%. Through the Bank's partnership with the Government of Nigeria to launch the Digital Nigeria eLearning platform during the pandemic, Coding for Employment has hit a combined total of 130,000 students. Registered students are achieving a course completion rate of more than 80%.

"To win the battle against poverty in Africa, we must equip our youth with digital skills that empower them for the jobs of the future," said Martha Phiri, Director of the Bank's Human Capital, Youth and Skills Development Department.

Students who took the online courses in the wake of Covid-19 in Africa said learning or honing digital skills helped them advance their careers.

"During the lockdown period, I taught myself MS Excel, using the Coding for Employment platform. Participating in the training not only smoothed my rough Excel skills but also gave me the platform to network and push myself," said program graduate Hajara Ayuba in Nigeria.

"Thanks to the Coding for Employment program, I met one of the major criteria – data fluency and MS Excel skills – at my present NYSC place of primary assignment in Borno State Board of Internal Revenue Service. I was later retained in the job," Ayuba added.

The Coding for Employment main digital training platform was launched in December 2019 in partnership with the Rockefeller Foundation and Microsoft. It is accessible on mobile devices, even in low internet connectivity settings and has an affordable, easy-to-navigate, secured and private interface.

"The online training program started in tandem with the opening planned upgrade of physical Coding for Employment-branded Centers of Excellence piloted in Nigeria, Kenya, Rwanda, Senegal and Côte d'Ivoire. The Bank aims to scale up to 130 centers across the continent in a decade."

"The pandemic accelerated the adoption of online learning as a necessity. Coding for Employment swiftly leveraged its online digital skills platform to continue to offer a gateway for African youth to become more digitally capable," said Hendrina Chalwe Doroba, the Bank's Division Manager for Education and Skills Development.

Following the pilot program, Coding for Employment online courses are now available in 45 countries. Some 300 beneficiaries, like Shaawanatu Shuaibu, linked Coding for Employment to getting jobs. Shuaibu a Coding for Employment program graduate from the Gombe State Center of Excellence in Nigeria, said the course had broadened her understanding of content writing.

"I was able to organize the content of my CV, which secured me a call for an interview at Jaiz Bank Plc. My performance at the interview and fluency in communication got me posted to the Customer Service Unit of the Bank," she added.

Coding for Employment aims to create over 9 million jobs and reach 32 million youth and women across Africa. The Coding for Employment Program is part of the Bank's Jobs for Youth in Africa Initiative.
Upperlink Achieves ISO/IEC Certifications for e-Payment, Software Development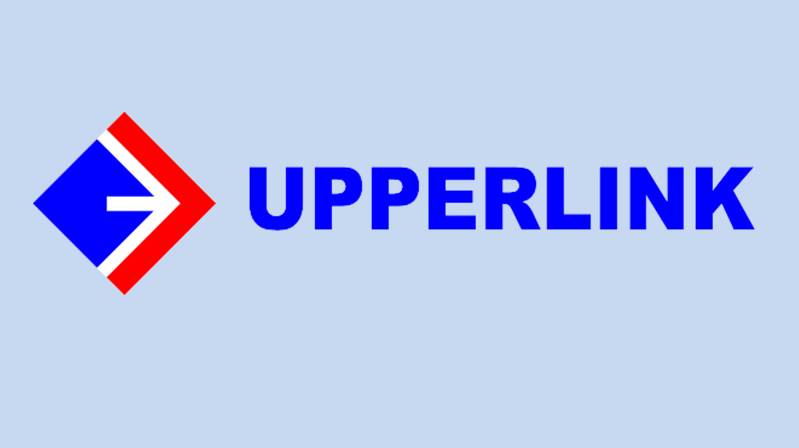 Upperlink, Nigeria's leading software development and e-payment firm, has achieved the International Organization for Standardization (ISO) and International Electrotechnical Commission (IEC) certifications.
The chief executive officer of the company, Mr Segun Akano in a statement explained that e-payment applications and software development in recognition of its management system which complies with ISO/IEC 27001:2013 (ISMS) are part of the scope of activities covered by the certificate.
He added that the organisation's documentation and implementation has been reviewed by the ISO/IEC body and found to comply with the relevant standard rules. "Upperlink believes that adhering to the high standards of information security is a requirement in the e-payments market.
"We have invested substantially in that responsibility, an effort that has now resulted in our company becoming ISO/IEC 27001:2013 (ISMS) certified, receiving accreditation for our e- payment applications and software development processes," Akano explained.
The emphasis placed on data security has steadily risen as awareness and legal protections have grown in response to damaging data breaches in the past. An industry with a conservative posture on security, electronic payment has continued to demand more from the ecosystem.
"By adopting this international standard, Uppelink has demonstrated its intention to meet the needs and expectations of our enterprise clients for whom data security is a foundational expectation," Akano noted.
ISO 27001 is recognized as the global standard for information security with over 100 requirements governing the creation and management of a robust ISMS.
These requirements span physical protection, software development practices and systems architecture, and far-ranging operational processes including risk management and business continuity.
Akano said Upperlink's certification would ensure that its clients can rely on its systems and business practices to protect the confidentiality and integrity of the data under its control.
He listed some of the implemented controls by the company to include security-by-design, product development, data encryption, vulnerability management, business continuity and disaster recovery plans.
"We have made this commitment over a year ago because we believe that information security is a prerequisite to serving e-payments customers and it represents the dominant risk to the emerging market, our business, and our customers," Akano added.
He said the company prepared and achieved this certification to convince itself that its operations are appropriately secure. "But we know that our clients care deeply about these issues. We also know that this is a non-negotiable consideration when you are operating in a regulated market like e-payment," he said.
Truecaller Launches Smart SMS Feature in Africa

Truecaller, the world's most trusted and accurate Caller ID and telephone search engine, is rolling out a new feature to further augment the user experience. The new feature Smart SMS has been introduced based on user feedback and is designed to cater to the evolving needs of our consumers. It offers a host of new services to make day-to-day communication a lot more convenient.

Smart SMS is powered by state-of-the-art machine learning models that adapt based on the feedback you give it. It supports users with important messages from banks, billers, travel companies, delivery companies and so much more.

Smart SMS also helps users stay protected from spam and fraud. Only the essential information within an SMS is highlighted and all SMS messages are categorised and easily accessible. From keeping track of your expenses to last minute changes to your travel, Smart SMS is the future of SMS that will make life a whole lot easier.

Commenting on the new addition, Zakaria Abdulkadir Hersi, Director of Business Development & Partnerships Africa at Truecaller said: "Roughly 80% of SMSes one receives daily are from businesses, disengaging users from important/useful messages. To combat that, SMS apps need to become smarter by filtering out spam and categorising useful information. At Truecaller, we constantly strive to offer the best user experience by adding unique features that fit in with our core mission: to make communication safer and more efficient for everyone. Truecaller has evolved into a powerful communication hub and for the people who wish to use the app to its fullest, we want to streamline the experience as much as possible for an efficient calling and messaging experience for our end user."

Truecaller uses the same powerful algorithms used to identify spam callers in SMS as well. The SMS intelligence is built into the app itself and it can work offline – nothing leaves your device, including all OTPs, bank SMSes and financial information. The feature also offers a Smart Inbox that identifies unknown SMS sender numbers and SMS sender IDs are resolved to business names with logos.
Nigerian Telcos Suspend Access to Twitter As Row Escalates

Nigerian mobile network operators (MNOs) say they have suspended access to Twitter, the micro-blogging platform, in Nigeria following a formal request from the nation's telecommunications regulator, the Nigerian Communications Commission (NCC).
A statement jointly signed by the president of the Association of Licenced Telecommunications Operators of Nigeria, ALTON, and its executive secretary, Engr. Gbenga Adebayo and Gbolahan Awonuga respectively, this morning, stated that ALTON has conducted a robust assessment of the request in accordance with internationally accepted principles.
"We, The Association of Licensed Telecommunication Operators of Nigeria (ALTON) wish to confirm that our members have received formal instructions from the Nigerian Communications Commission (NCC), the industry regulator to suspend access to Twitter.
"Based on national interest provisions in the Nigerian Communications Act, 2003, and within the licence terms under which the industry operates; our members have acted in compliance with the directives of the Nigerian Communications Commisison (NCC) the industry regulator.
We will continue to engage all the relevant authorities and stakeholders and will act as may be further directed by the NCC. We remain committed to supporting the government of the Federal Republic of Nigeria and upholding the rights of citizens.
"As an industry, we endorse the position of the United Nations that the rights held by people offline must also be protected online. This includes respecting and protecting the rights of all people to communicate, to share information freely and responsibly, and to enjoy privacy and security regarding their data and their use of digital communications," the statement read.
Yesterday, the Nigerian government placed an indefinite suspension on the operations of micro-blogging platform, Twitter in Nigeria as the row between the two parties escalates.
"The Federal Government has suspended, indefinitely, the operations of the microblogging and social networking service, Twitter, in Nigeria," the Federal Ministry of Information and Culture announced on Friday via Twitter.
The Minister of Information and Culture, Alhaji Lai Mohammed, announced the suspension in a statement issued in Abuja on Friday, citing the persistent use of the platform for activities that are capable of undermining Nigeria's corporate existence.
The Minister said the Federal Government has also directed the National Broadcasting Commission (NBC) to immediately commence the process of licensing all OTT and social media operations in Nigeria.
This announcement put increases the tensed atmosphere following the deletion by Twitter of the tweets of President Muhammadu Buhari by Twitter. The Nigerian President has tweeted that he would treat the separatist in the southeast in the language that they understand.
President Buhari in a number of tweets on Tuesday via his verified Twitter handle @mbuhari, had tweeted: "Many of those misbehaving today are too young to be aware of the destruction and loss of lives that occurred during the Nigerian Civil War. Those of us in the fields for 30 months, who went through the war will treat them in the language they understand."
Twitter raised a number of complaints about the tweet before deleting it, saying: "This Tweet violated the Twitter Rules". Also, on Thursday, Twitter deleted the video of the same statement by Buhari.
Meanwhile, Twitter has expressed "deep concern" over the federal government's decision to suspend its operations in Nigeria.
Sarah Hart, Twitter's Senior Policy Communications Manager for Europe, Middle East and Africa, who made this known in a statement, said the company is investigating the development. "The announcement made by the Nigerian Government that they have suspended Twitter's operations in Nigeria is deeply concerning.
"We're investigating and will provide updates when we know more," the statement said.