Court Adjourns NBC's Suit To Nullify Rite Food's Bottle Design Registration Till Jan. 12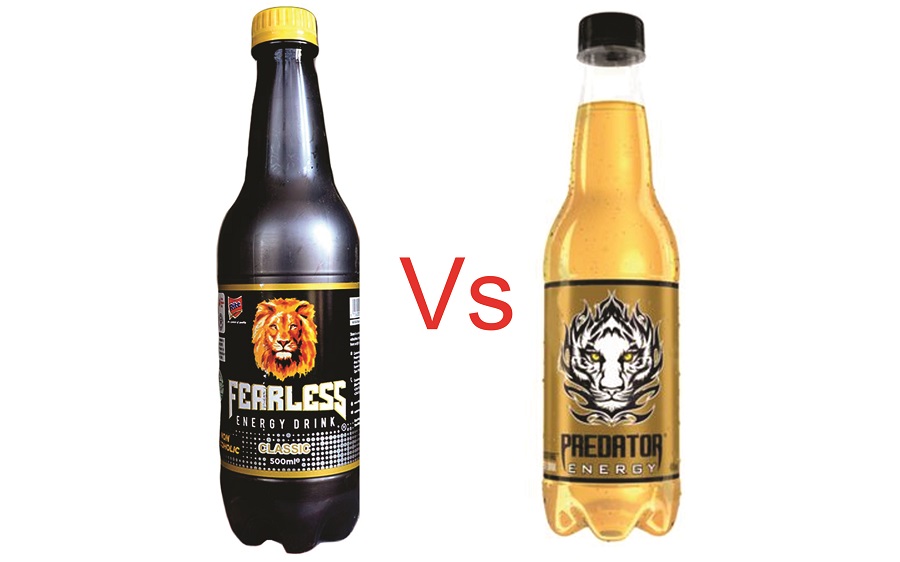 A Federal High Court sitting in Lagos has adjourned to January 12, 2022 the suit filed by the Nigerian Bottling Company Limited (NBC) seeking to nullify the registration of the bottle design of Rite Foods' Fearless Energy drink on the ground of busy dockets.
In the suit, NBC contends that the registration of the Fearless Energy's bottle design was obtained by misrepresentation of facts to the Registrar of Patents and Designs.
At the resumed hearing of the case before Justice A.O Faji on Tuesday, the court registrar informed the counsel to NBC that owing to the busy dockets of the court, the Judge had directed that the matter be adjourned to January 12, 2022 for hearing.
According to the court processes filed by NBC, the Statement of Novelty filed by Rite Foods before the registrar contained significant misrepresentations as Rite Foods had claimed that prior to its application for registration of the bottle design, energy drinks were not packaged in PET bottles in Nigeria. Rite Foods had also claimed before the registrar that its bottle design had not been disclosed in any platform before the application for registration.
These claims, according to NBC, are false, given that PET packaging for some energy drinks such as Lucozade Sport and Lucozade Energy drink manufactured in Nigeria by Suntory Beverage and Food Nigeria Limited dates as far back as 2011 long before Rite Foods applied to register the bottle design of its Fearless Energy drink.
NBC further contended that, contrary to the Statement of Novelty claims by Rite Foods to the Registrar of Patents and Designs, Rite Foods had long before the application for registration, advertised the bottle design on its website which was accessible to the viewing public.
NBC submitted that the bottle design of Rite Foods' Fearless Energy drink lacked novelty and had been disclosed to the public prior to Rite Foods' application for its registration and therefore the registration of the bottle design was in violation of the Patents and Designs Act.
NBC therefore prays the Court for an order declaring certificate number 004183 with Registration number NG/DS/NT2020/1099 null and void ab initio for failure to comply with the provisions of section 13(1) (a) of the Patents and Design Act.
NBC is also praying the Court to direct the Registrar of Patents and Designs to nullify and expunge all entries in the Register of Patents and Design relating to the registration of Rite Foods' Fearless energy drink bottle design.
New UK Scheme Aims to Drive Trade with Nigeria and Boost Jobs and Growth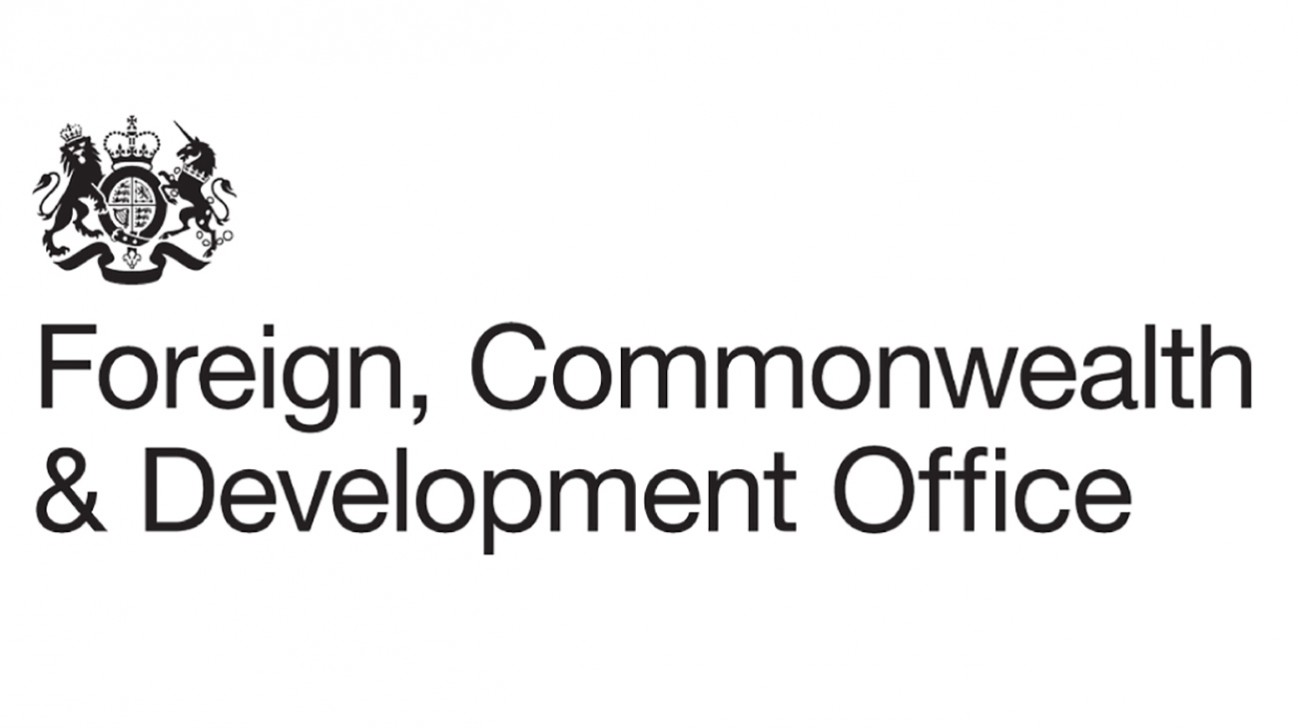 The UK Government has launched a consultation on new trading rules that will help countries like Nigeria grow its trade and build back better – and help British businesses and consumers at the same time.
The UK Developing Countries Trading Scheme (DCTS) is a major opportunity to grow free and fair trade with developing nations. The proposed scheme will apply to 70 qualifying countries, including Nigeria,  and include improvements such as lower tariffs and simpler rules of origin requirements for countries exporting to the UK, allowing countries to diversify their exports and grow their economies.
The UK currently operates a similar scheme rolled over from the EU, but as an independent trading nation we can now take a simpler, more generous, pro-growth approach to trading with developing countries.
The UK Developing Countries Trading Scheme will apply to 47 countries in the Least Developed Country Framework (LDCF) and 23 additional countries classified by the World Bank as low-income and lower-middle-income countries.
The proposed new UK scheme will mean more opportunity and less bureaucracy for developing countries, for example by simplifying rules of origin requirements or reducing tariffs on imports. For instance, this could mean lowering tariffs on products including rice from Pakistan and raw materials from Nigeria.
Foreign Secretary Dominic Raab said: "Cutting tariffs for poorer countries enables them to trade their way to genuine independence – and I'm proud we lead the world in offering that opportunity."
International Trade Secretary Liz Truss said: "Trade fundamentally empowers people and has done more than any single policy in history to lift millions of people around the world out of poverty. Now the UK is an independent trading nation we have a huge opportunity do things differently, taking a more liberal, pro-trade approach that leads to growth and opportunity.
"Countries like Bangladesh and Vietnam have proven it's possible to trade your way to better living standards, and our new Developing Countries Trading Scheme will help others do the same."
Emma Wade-Smith OBE, Her Majesty's Trade Commissioner for Africa, added: "The DCTS scheme signals the UK's strong appetite to promote free and fair trade. It is a demonstration of our commitment to help boost economic growth and prosperity in Africa, by enabling businesses there to access the UK market more easily. The UK is committed to strengthening our commercial relationship with African partners.
"The new DCTS scheme will create a smoother path for companies to export to the UK. I encourage the African business community to contribute to this important consultation. We want to hear a range of views and perspectives, to ensure the scheme targets those areas that will have the greatest positive impact on growing our bilateral trade."
The UK Government intends for its new scheme to be best in class, and has studied programs in Canada, the US, Japan and the EU, before constructing an approach that takes some of the strongest elements of each and builds on them.
The consultation on the UK's new scheme runs for eight weeks and seeks the view of all sectors of society, including businesses, the public, civil society groups, consumers, associations, partner governments and any other interested stakeholders.
CNN's Connecting Africa Explores Business Leadership Across the Continent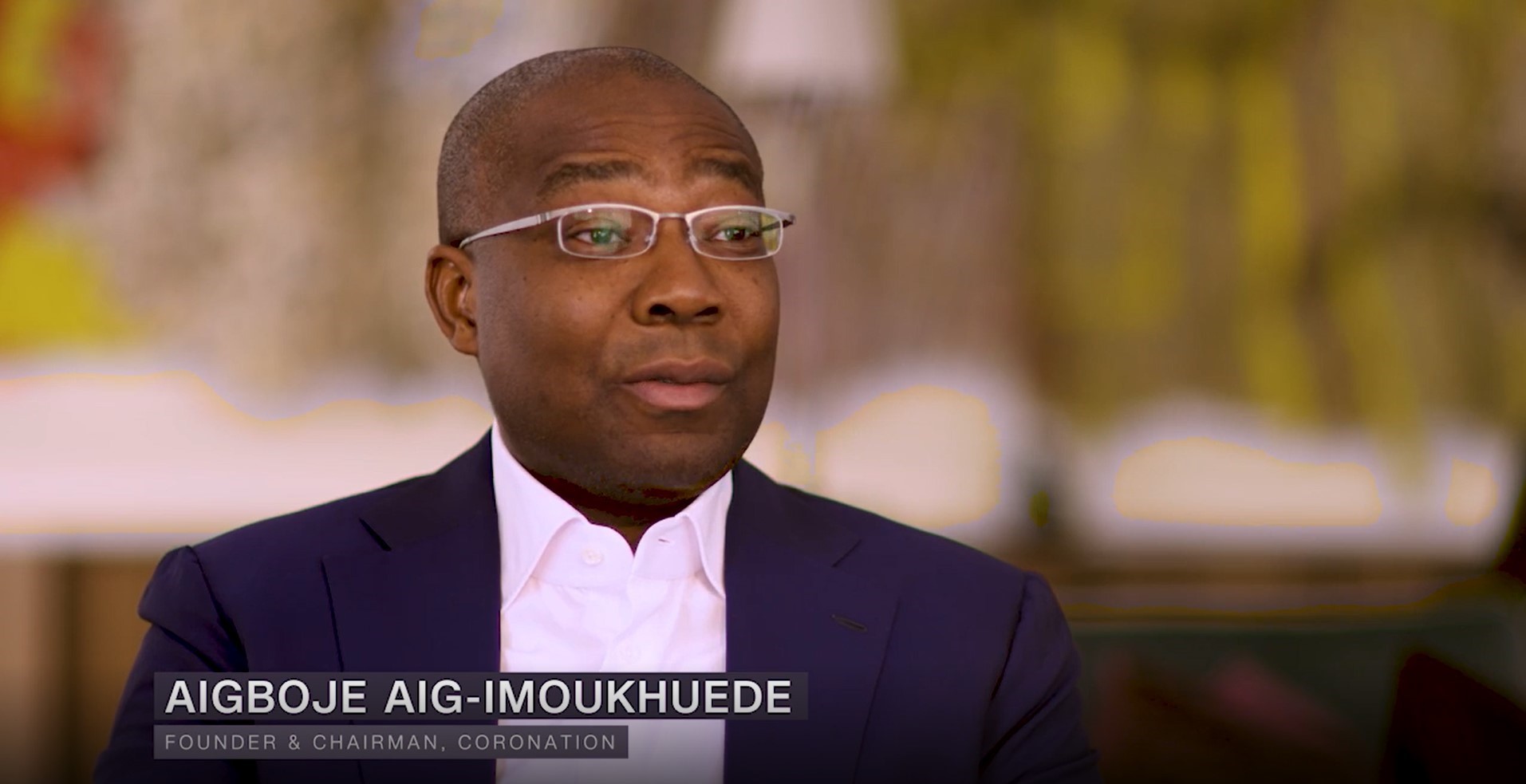 In the latest episode of Connecting Africa, CNN International's Eleni Giokos looks at business leadership in Africa, meeting leaders from across the continent.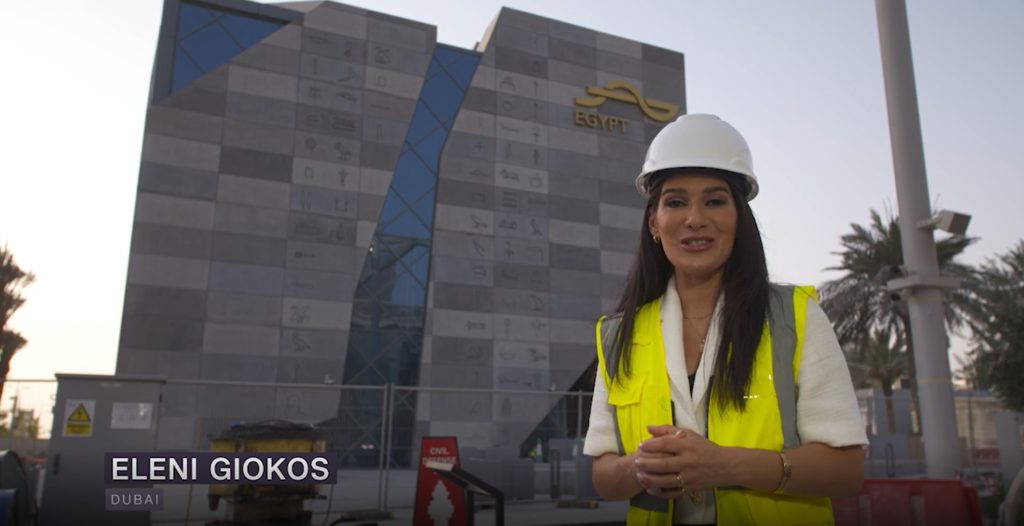 Giokos presents the show from the site of Expo 2020 in Dubai, where Africa will be very much in the spotlight. From October, every African nation will showcase their innovations and culture in designated country pavilions, for the first time in 170 years of World Expos. While the site is still under construction, Giokos visits the Ghanaian, Egyptian, and Nigerian pavilions, using them as a backdrop as she profiles some of the continent's most innovative leaders.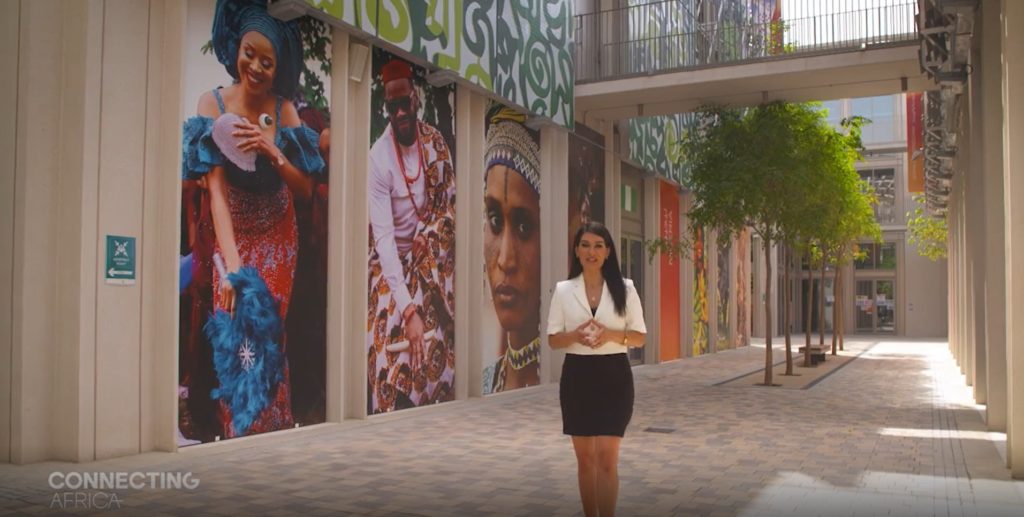 In South Africa, Giokos meets Fleetwood Grobler, the CEO of Sasol. Formed in 1950, Sasol describes itself as an integrated energy and chemical company and Grobler talks about their market reach, "We have quite a market presence in Africa, which we are growing. I'm remiss not to mention all the neighbouring countries in South Africa. So Botswana, Namibia, Lesotho, Mozambique, the SADC countries, Zimbabwe, Malawi, Zambia, they are all within reach by road, and we supply many, many products through that logistics systems into those countries as well, going broader than only the industrial solvents and polymers."
Sasol has constantly transformed and innovated to keep up with market trends. Grobler speaks about how the company is adapting to be more sustainable, "We've sharpened our focus on sustainability, and climate change is a cornerstone of our strategy because we know it is an item that we can't wish away. We have to address it head on. And that is the crux of the matter. And so, we are preparing ourselves to travel a pathway where we can have significant steps in our decarbonisation of our processes in terms of using different feedstocks and eventually through renewables."
Grobler has been the CEO of Sasol since 2019. He describes his plan for the future of the company, "If we can use technologies and renewables and sources of carbon that's sustainable, those would be the long-term areas that we should focus on to unlock value in Africa."
Next, Giokos takes a look at the oil industry in Ghana. One of the key companies in the country's burgeoning energy sector is the Springfield Group, the first Ghanaian owned company to produce oil in the country. CEO Kevin Okyere speaks about the importance of the company's Ghanaian roots, "The most important thing about Springfield is us being Ghanaian and one would ask why? And I said because it gives hope. It gives hope that a Ghanaian, a black African, can dream big, and achieve that dream. It gives hope that we too can do it and do it better."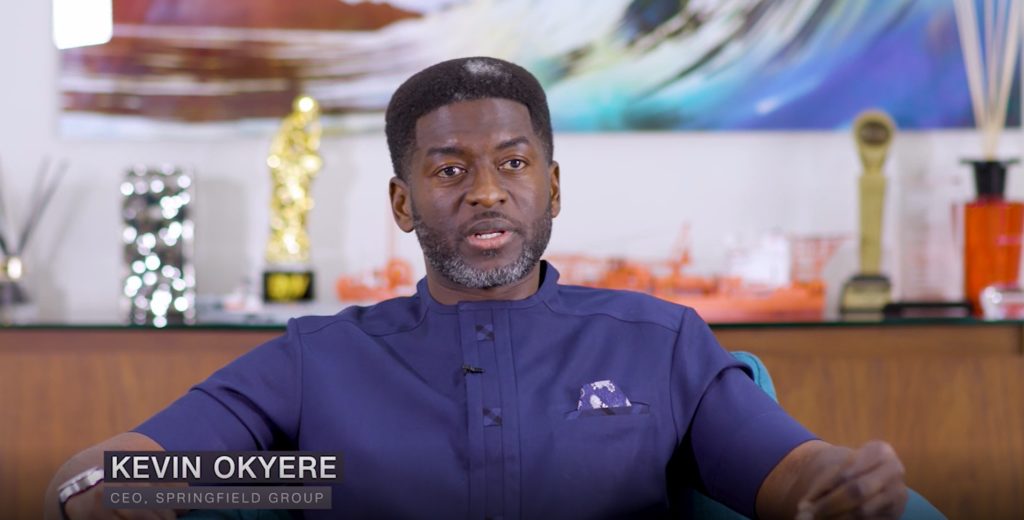 Okyere is passionate about his company and his country, "Ghana is actually the gateway to Africa. Ghana is open for business and Ghana is welcoming Africans and foreign companies to come in and invest in Ghana. So, Ghana has so much potential, so much potential on tap, which gives room for Ghanaians and Africans and multinationals."
The programme then visits a farm owned by the Egyptian Growers Organisation. Created in 2015, the company says it is the country's first cooperative venture for farming and exporting produce. Managing partner Hussein Marei explains the idea, "The idea behind the cooperative venture is that, for the longest time now, exporting fresh fruits and vegetables from Egypt has largely been an individual effort. Individual farms, individual companies. But lately, given the world that we live in and the various obstacles that we face, we found that the road forward requires cooperation. Cooperation between farmers, cooperation between companies, cooperation between people are involved in the whole supply chain from farm to table."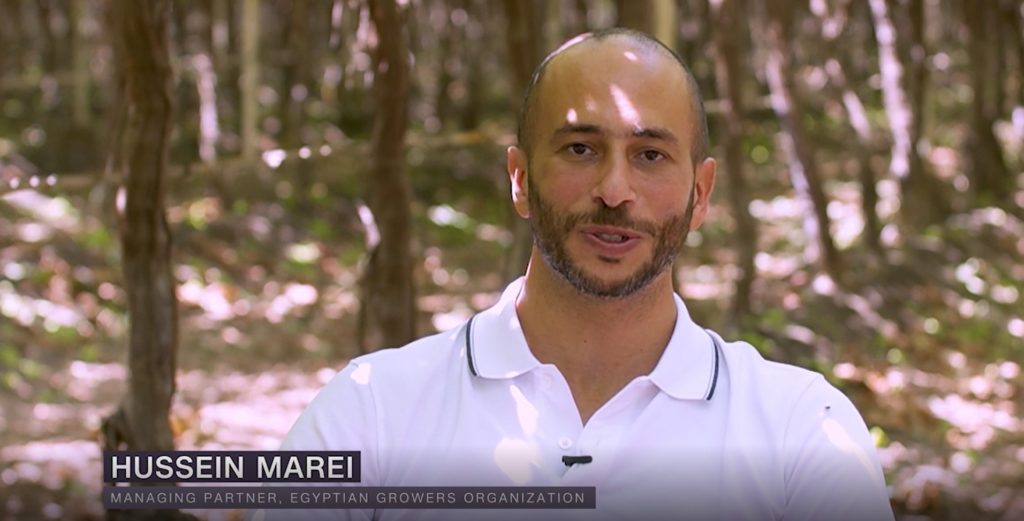 Exports have been increasing consistently and, according to Marei, Africa could become the next big market. He details why Egypt has good farming trade links with countries in southern Africa, "South Africa is in the southern hemisphere and Egypt is in the northern hemisphere, so we have opposite seasons, and we benefit each other with these opposite seasons so when we have grapes, they don't have grapes, when we have oranges, they don't have oranges and vice versa. So, we're able to export to each other, and exchange the expertise between us, as we do now with other African countries."
Finally, Giokos meets Nigerian banker Aigboje Aig-Imoukhuede. A former group managing director of Access Bank, Aig-Imoukhuede is the founder and chairman of Coronation Capital Limited. He tells Giokos about the importance of leadership, "I believe that if we can show the Nigerian, what Nigeria truly could be and that actually it doesn't take that much, okay for us to change the narrative and get there is simply a function of good leaders."
Aig-Imoukhuede is positive about the future for African businesses. He outlines his vision, "There's no continent that's actually growing at the population growth rate that Africa is growing, from a population demographic standpoint. Now, that's our greatest advantage, right, if we make it one market. it could be in essence actually the world's greatest market. That's what we have to focus on. We have to build, break down, all those barriers to this operating world as the world's largest market."
Okonjo-Iweala, Adesina, Mohammed, Barkindo lead list of Top 10 Nigerians on World Stage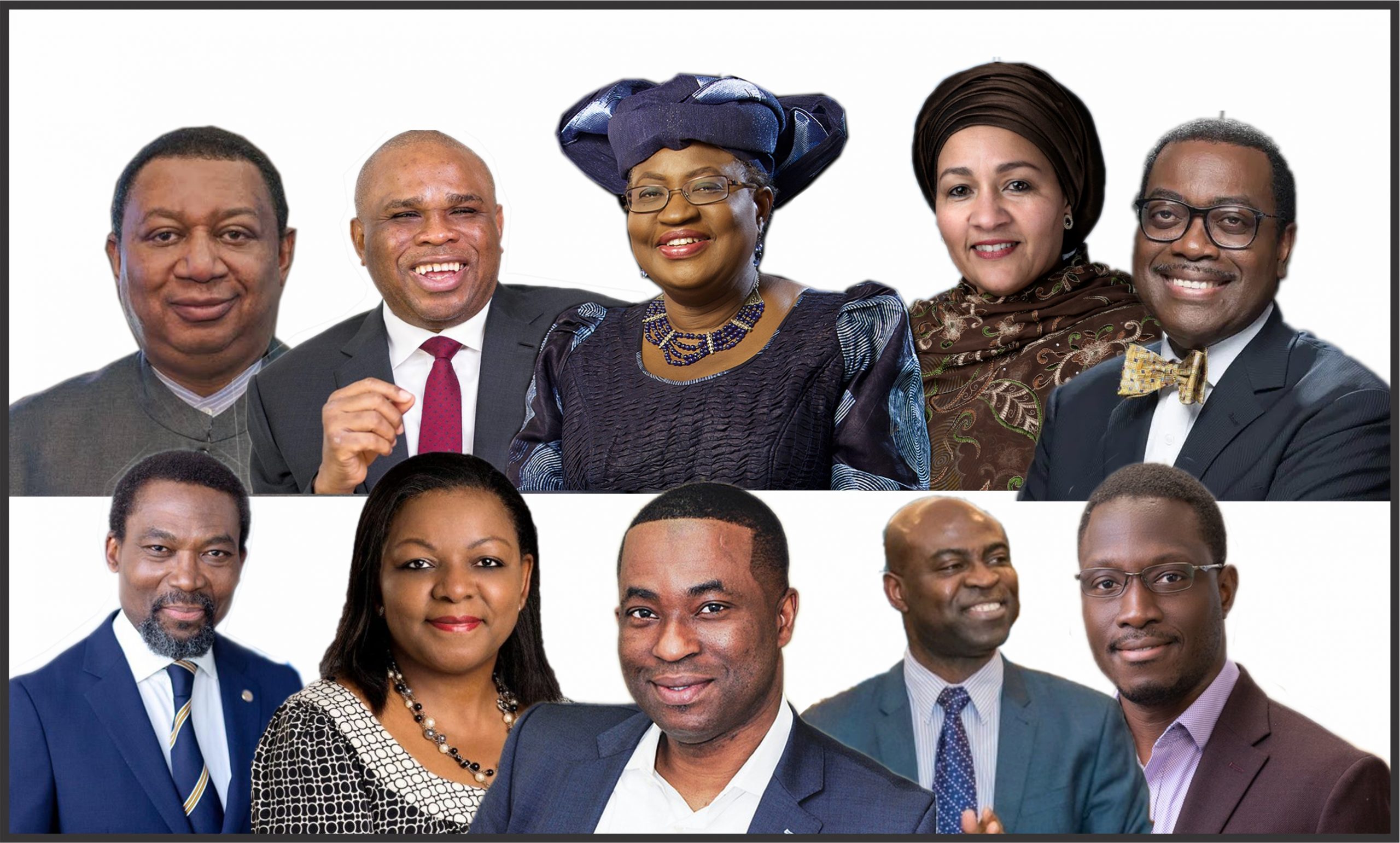 The Top10 magazine, Nigeria's foremost publication that celebrates excellence, has honored top 10 Nigerian international figures shaping developments at continental and global levels with a special edition.
In the latest international edition of the magazine titled "Top 10 Nigerians on World Stage", the magazine lists 10 distinguished Nigerians currently occupying important positions in continental and global organizations. The list includes professionals, technocrats, development experts, etc.
Leading the pack of these distinguished Nigerians are Dr. Okonjo Iweala, newly appointed Director General, World Trade Organization (WTO); Akinwunmi Adesina, two-term President of the Africa Development Bank (AfDB); Professor Benedict Oramah, President, AFREXIM Bank; Amina Mohammed, Deputy Secretary-General, United Nations (UN) and Mohammed Barkindo, Secretary General, Organization of Petroleum Exporting Countries (OPEC). Others are Chief Chile Ebeo-Osuji, a Judge at the International Criminal Court, at The Hague; Dr. Oloruntimi Badero, the World's First International Cardio-nephrologist; Dr. Onyeama Ogbuagbu, A Nigerian-born medical doctor involved in the invention of the Pfizer Covid-19 vaccine; Bola Adesola, Senior Vice Chair Africa, Standard Chartered Bank and UN Global Impact Board member, as well as Professor Kevin Ibeh, newly appointed Commissioner, Commonwealth Scholarship Commission.
Mr. Tony Iji, publisher of The Top10 Magazine, said in a press release, "In keeping with our tradition of celebrating people of excellence and giving honor to whom it is due, we have decided to dedicate this edition of the publication to celebrating 10 distinguished Nigerians occupying important positions in continental and global organizations".
He said the recent appointment of Okonjo-Iweala as the Director General of WTO – the first African and first woman to hold that position – has added to the growing list of Nigerian nationals who have made it into the global hall of fame in spite of many odds that limit attainment of individual potential at home. He added that the exploits of these individuals have demonstrated to the world Nigeria's position as a key regional and international player and a major contributor to world development.
"The increasing rate at which Nigeria is feeding the world with rare talents is highly commendable, hence our decision to dedicate this edition to celebrating 10 of them. Our purpose is to make a strong statement to the world that Nigeria has men and women in every field of endeavor who are as good as anyone from any corner of the planet".
"It is also our considered view that the publication will help to motivate our people, especially the youths, to aspire to greater heights in whatever endeavor they choose to pursue, knowing that they have the can-do spirit to match their counterparts anywhere in the world" he stated.