Art of Technology Lagos 3.0: LASG, Eko Innovation Centre Chart Course For Startup Funding, Empowerment of Tech Entrepreneurs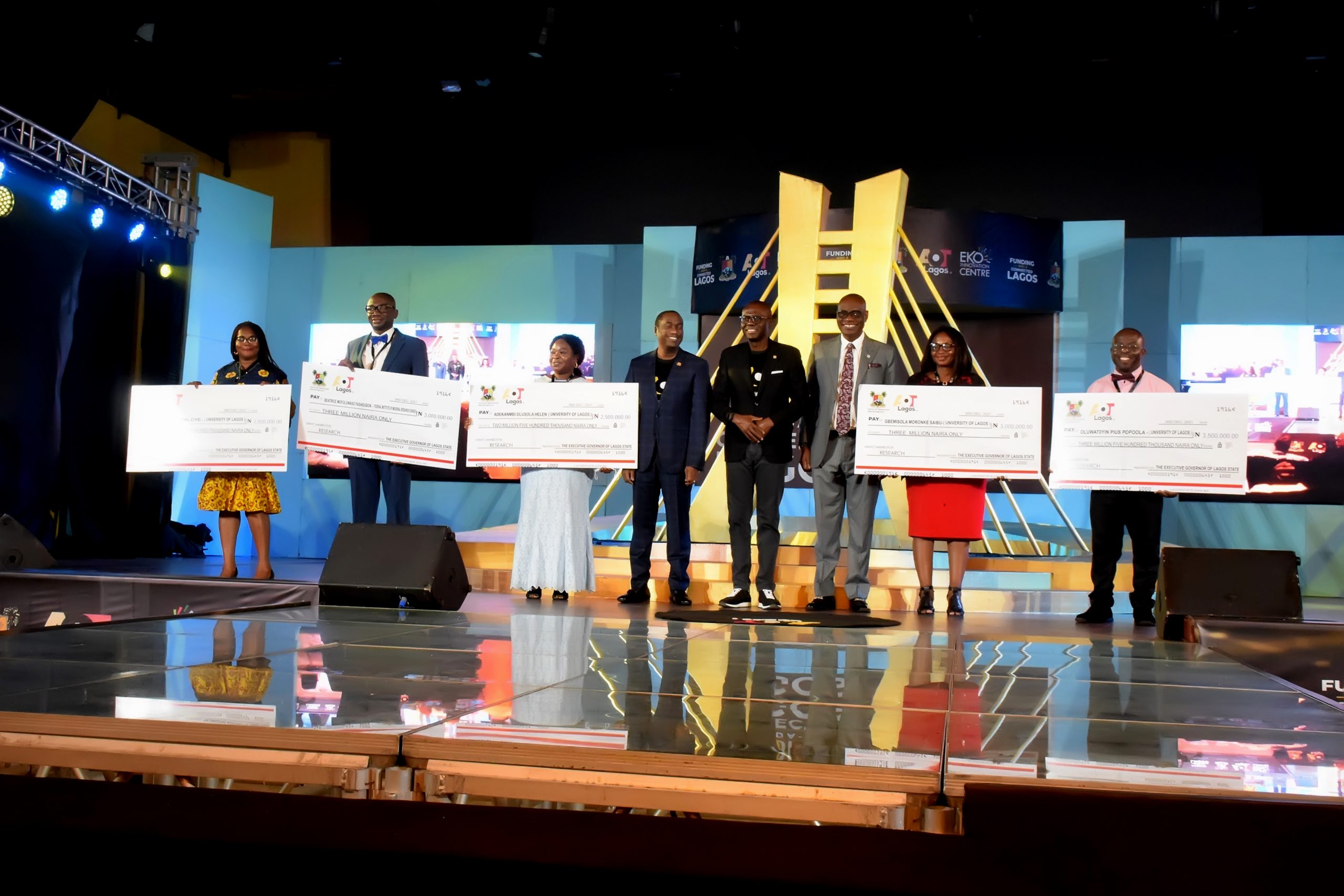 … As Pantami, Others Point out Imperatives of Startup Bill
In a bid to address one of the critical challenges of businesses, especially among startups, the Lagos government and Eko Innovation Centre including other experts at the Art Of Technology Lagos 3.0 held recently in Lagos have offered tips on how start-ups can get funds. They also used the platform to empower innovative Tech Entrepreneurs and young innovators with equity investment and other support initiatives to thrive in the business space.
The two-day hybrid conference curated by Eko Innovation Centre held 3rd and 4th of December, 2021 at the Oriental Hotel Victoria Island, had as its theme "Funding and a Connected Lagos". In attendance were the crème de la crème in government and other experts in the technology ecosystem who spoke on investment readiness, intellectual property, startup bills and other regulations, and policy formulations for tech startups in the tech ecosystem.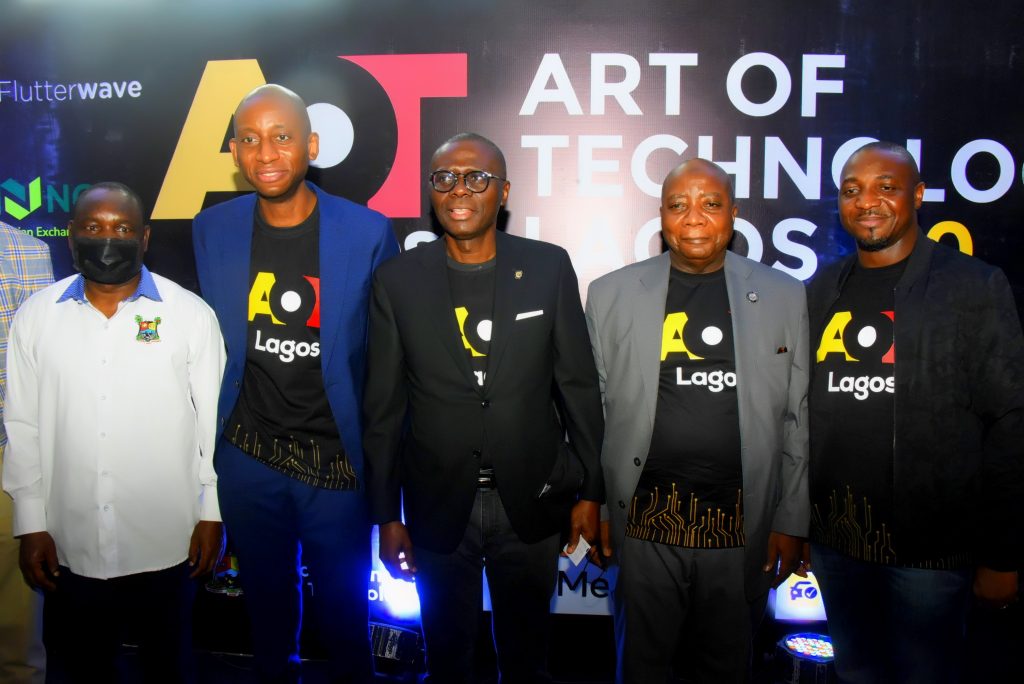 Dr. Isa Ali Pantami, Nigeria's Minister of Communication and Digital Economy who spoke at the event via a virtual platform commended Lagos and Eko Innovation Centre for making the state the Silicon Valley of Africa stating that it would continue to support the state in its quest to achieve much more.
He explained further that technology deployment is changing the world, stating that the ICT sector was instrumental for the country's exit from recession. He, therefore, urged startups to deploy technology to ease their operations in the interest of growing their business remarkably
In the same vein, he said the government is determined to support the growth of startups and businesses especially with the many government agencies working closely to fund and grow the business landscape.
Also, he pointed that the country has the highest number of venture capitalists and pointed that the Startup bill currently up for consideration by the federal Executive council, would further help accelerate the growth of Startups when made to the law.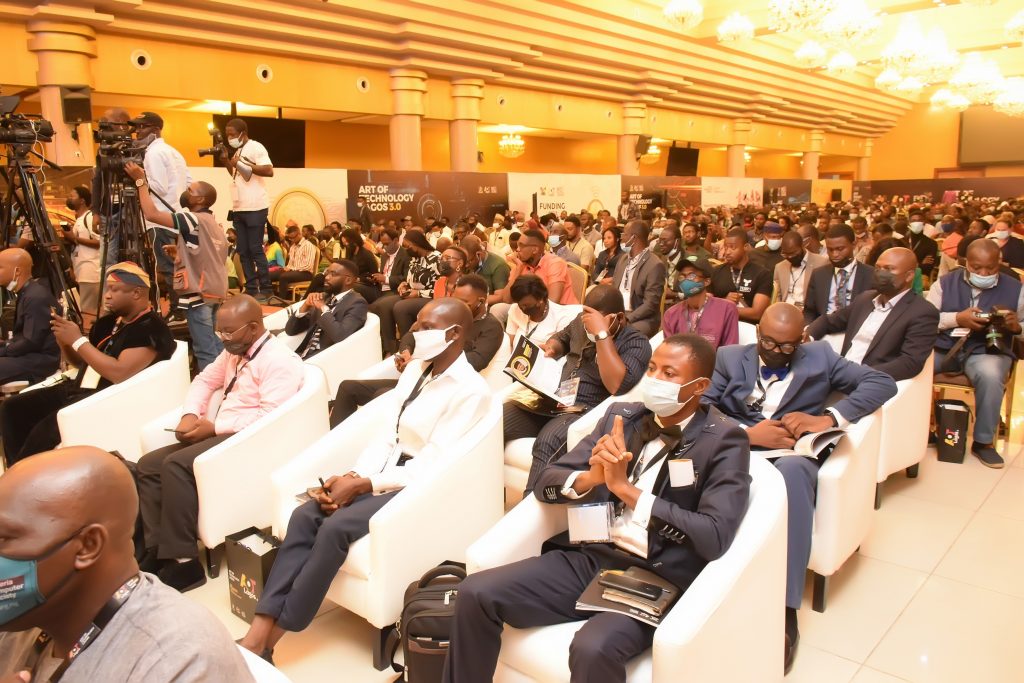 Noteworthy, asides from Pantami, some of the experts at the conference stated that they are optimistic that the bill when it becomes a law will contribute to the creation of an enabling environment for growth, attraction, and protection of investment in tech startups.
On his part, Babajide Sanwo-Olu, Executive Governor, Lagos State said that his administration has been deliberate about deploying technology to make governance seamless and has been funding the technology space in line with its smart city agenda which has further helped the state to be the 5th largest economy in Africa.
He added that from traffic management to security it is deploying technology to make the state better and as regards supporting businesses with funding, he explained that the Lagos State Science Research and Innovation Council (LASRIC) raised the bar in assisting the state in achieving its smart city agenda of making Lagos a 21st-century economy to transit to a smart city through the application of science and information technology and by also providing grants to innovators.
Art of Technology (AOT) Lagos is the largest tech conference in Nigeria which brings together key stakeholders from the public and private sector to discuss policies and initiatives that will pave way for the evolution of a smarter, digital, efficient, and competitive Lagos.
The event also had experts in the technology space, business, and financial sector. Some of the keynote speakers who dissected the theme and subthemes are Ola Williams, Country Manager, Microsoft; Dr. Andrew S. Nevin, Financial Services Leader & Chief Economist (PWC, NG); Olukayode Pitan, MD/CEO, Bank of Industry; Kola Aina, Founder, Ventures Platform; Tomi Davies, Collaborator-In-Chief, TVC Labs; and Aishah N. Ahmad, Deputy Governor, Financial Systems Stability Directorate, Central Bank of Nigeria (CBN) among other experts who will be speaking during panel sessions.
Some of the decisions from deliberations are calls for more government and private support for startups through funding, friendly policies, leveraging technology, adopting sustainability in business, taking the opportunity of sectors they belong among others.
Meanwhile, in a segment of the event titled Collaborate Lagos, 8 startups pitched their products for a chance to receive up to $100k in equity investment from Eko innovation Centre. Collaborate Lagos is an initiative that seeks to give visibility to the best startups in Lagos. The selected startups pitched to 8 judges, 50 VCs, and a global audience.
Recall earlier before the event, the Curator of Art of Technology Lagos 3.0 and Founder of Eko Innovation Centre, Mr. Victor Gbenga Afolabi, had reported that "Over the years, we get blown away by the number of startup entries for Collaborate Lagos. This year we had 168 top quality applications and we are lucky to have the best minds to help with the difficult task of selections. The startups pitching this year are Drugstore.ng, ThinkBikes, Healthstack, Eko Carbon Exchange, Retailar, Vinsighte, EonsFleet and SabiTeach. These Creative ideas are designed to address local issues and eye global expansion. Good luck to the selected few"
However, after the pitching, the judges three of the startup emerged winners. SabiTeach clinched third place presented N250,000, Retailar emerged second with 500,000 and Vinsighte clinched the first position with N1,000,000. Also, beneficiaries of LASRIC grant were also presented with cheques at the event.
Afolabi said the African startup ecosystem has witnessed tremendous growth over the last few years. Albert, a lot of startups in Africa still finds it difficult to secure funds for their businesses which is the reason for the two-day conference. "Our conference had made decisions that have impacted Lagos State in Irreversible ways."
The two-day summit was building on the success of last year's event which recorded a large turnout both physical and virtual, adding that its impact has been a phenomenon.
He recalled that the maiden edition was held in 2019 and recorded over 2,000 participants in attendance, noting that one of the key successes was the launch of the Lagos Innovation Masterplan which has continued to guide the Lagos state government in achieving its SMART City agenda.
Also, the second edition hosted about 8,700 participants and witnessed the launch of Startup Lagos as well as Eko Open-source projects, with key participation from over 30 countries worldwide.
Noteworthy, Governor Sanwo-Olu raised the bar for government participation in Tech with a seed funding of 250million Naira to grow the Lagos Tech community at the maiden edition of AoT Lagos.
NCC is Building Robust Legal Frameworks for Data Governance- Danbatta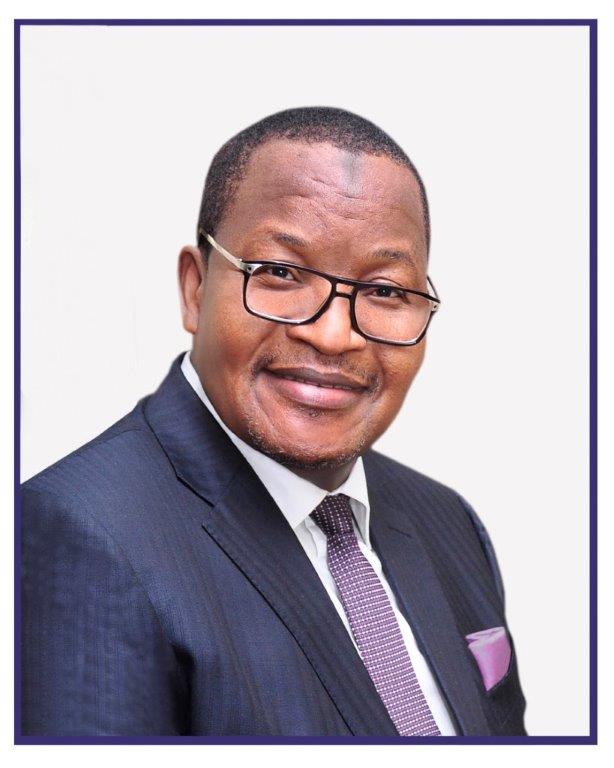 The Executive Vice Chairman/Chief Executive Officer (CEO), Nigerian Communications Commission (NCC), Prof. Umar Garba Danbatta said that data is critical to the digital economy, and assured that NCC is building robust legal frameworks for data governance.

The EVC stated this as one of the lead expert speakers at the 2023 Nigeria DigitalSENSE Forum (NDSF) on Internet Governance for Development (IG4D) with the theme "5G Data Governance, Safety and Security in Nigeria," organised by ITRealms Media Group.
Danbatta, who was represented by the Head of New Media, NCC, Dr. Chidi Diugwu, said that the amount and speed of data generated using 5G technology is unprecedented and beckoned on citizens to embrace it and use it to the fullest. "As we embrace the transformative potential of 5G, we must also prioritize safety concerns," he asserted.

As such, he pointed out the need to always prioritize consumer privacy, transparency and ethical data use. Maintaining that by cultivating trust and handling data responsibly, would unlock the full potentials of 5G technology and promote innovation in Nigeria.

"To ensure the security and protection of networks and consumers, the Nigerian Communications Act mandates its licensees to prevent their network facilities or services from being used in, or in relation to, the commission of any offence under any law in operation in Nigeria. In this regard, licensees are required to assist the Commission and other Law Enforcement Agencies in preventing crime in Nigeria," he said.

The chairman of 2023 Nigeria DigitalSENSE Forum (NDSF) and President, Computer Society of Nigeria (NCS), Prof. Simon Adesina Sodiya, said the internet is a global connection of networks, that provides opportunity for people to share information in order to connect to one another.

Also, Sodiya said, the internet is like an open space, which any body could use for communication, connection, sharing resources, hence most organisations, individuals are connected to internet.

On the internet, Sodiya explained that the importance of data security and governance cannot be over emphasized, thus the essence to come up with guidelines, procedures, rules, for realistic usage of internet.

"It will not be done by government alone, it is multi-stakeholders efforts, which include government agencies, civil society organisations, individuals, and ICT professionals among others," Sodiya said.

The chairman of 2023 NDSF equally noted that internet governance is very important because there are lots of criminal activities going on in the internet, however people who fall victims are not aware of these cyber criminals.

"Apart from criminal activities, we should not forget that our children are in schools and have been given opportunity to use internet. They should use it for something meaningful that will develop their life positively and not negative aspects. For instance, I have seen a father who said he found his 12-year old child watching porn videos," he said.

What government needed to do, according to Prof Sodiya is to educate parents on how to provide use of internet for their children. Advising that parents should block some aspects of internet that might endanger the life of their children.

The Business Development Executive, Wizzhub Technology Limited, Mr. Uzor Francis, said he educated participants on benefits of 5G, such as speed carrying capacity, how much integral benefits and inter-connectivity of the devices that internet offers, as 5G enables most of these things.

About challenges of 5G, especially on security, Uzor said that will require enlightened participants on some of the measures, urging Nigerians to mitigate the challenges they may face while using 5G mobile services.

"It is important that 5G goes round not only to the cities but also in the villages so that everybody has access to it, to enhance connectivity for communications through the internet," he said.

Africa's Smartphone Market Declines 3.4% In Q1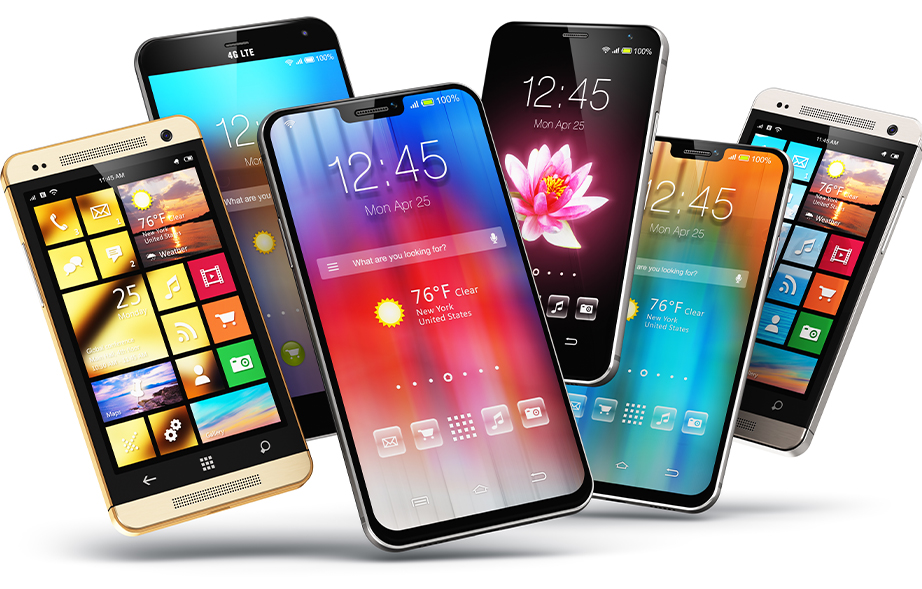 Africa's smartphone market declined 3.4 per cent quarter on quarter (QoQ) in Q1 2023 to total 17 million units, the lowest level of shipments since the start of the COVID-19 pandemic in Q1 2020. That's according to the latest figures announced by International Data Corporation (IDC), with the firm's newly released Worldwide Quarterly Mobile Phone Tracker showing that rising inflation and local currency depreciations against the U.S. dollar have negatively impacted demand for smartphones across the continent.

Shipments of feature phones across Africa also declined in Q1 2023, although not to the same extent as smartphones. Feature phones remain relatively affordable and are still the preferred secondary device option for many consumers.

"Africa's smartphone declined throughout 2022 amid weak consumer demand, and this has been exacerbated by rising inflation and higher device prices," says George Mbuthia, a senior research analyst at IDC. "The average selling price (ASP) for smartphones grew QoQ due to high import costs and the fact that many vendors' flagship devices are now equipped with 5G and have therefore moved up in price to the premium segment."

Africa's top 3 smartphone markets recorded a mixed performance in Q1 2023. South Africa and Nigeria both saw shipments decline QoQ, while the Egyptian market registered growth. South Africa was impacted by seasonality issues and weak demand, meaning vendors were unable to bring in new units while they continued to clear the channel. Egypt remains below its potential, but local assembly is picking up in the country and the government has now dropped its "letters of credit" requirement for vendors, both of which have helped the market to recover from its low base.

Transsion (Tecno, Itel, and Infinix) accounted for the largest share for smartphone shipments across Africa in Q1 2023, despite experiencing a decline in units. Samsung placed second, while Xiaomi came in third.

Halogen Group Takes Technology & Risk Advisory Top Honours At OSPAS Awards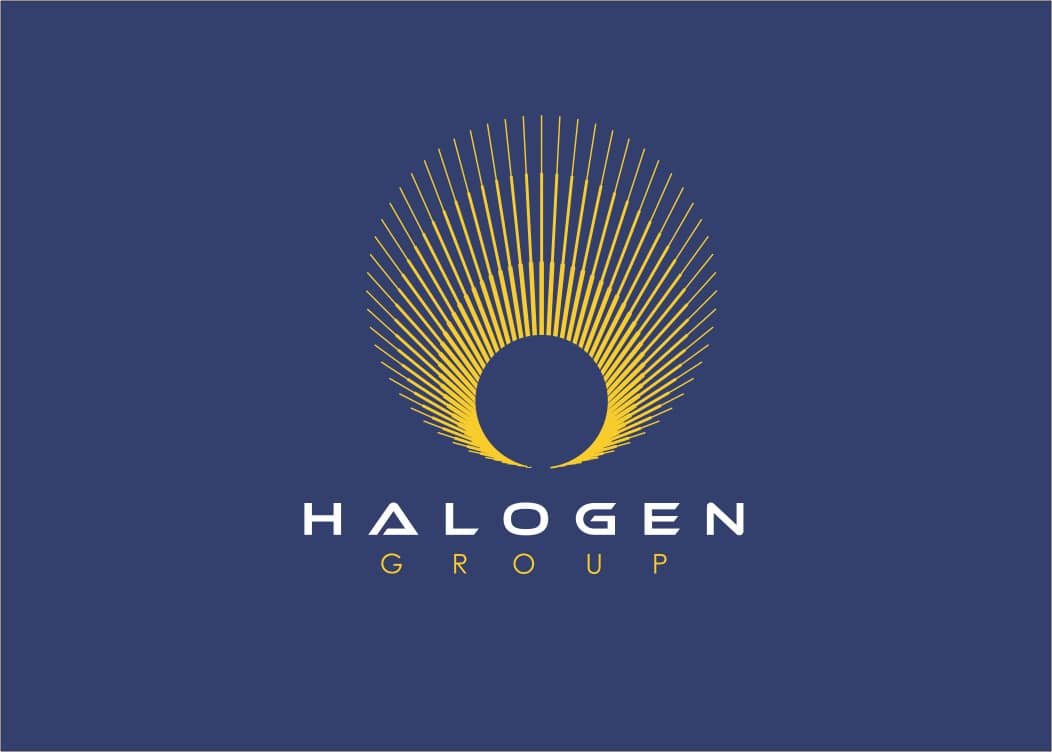 It was double honors for Halogen Group, Nigeria's leading security risk advisory and integrated security solutions company at the recently concluded OSPAS Awards.
The OSPAS – Outstanding Security Performance Awards – is a prestigious global award scheme in which the UK based organizers give highly coveted recognition to the top performers in the security sector across the UK, Europe, America and Africa.
At this year's awards, which took place during the SECUREX Security exhibition and conference held in Lagos, Halogen emerged the Outstanding Security Equipment Installer/Integrator Company of the Year 2023 while Halogen Risk Advisory and Consultancy Services also won the Outstanding Risk Management Solution 2023.
The chief executive officer of Halogen Group, Mr. Wale Olaoye, described the twin awards as a reflection of the organisation's unending culture of innovation and excellence.
Olaoye noted that it is particularly instructive that while Halogen has been recognized for several years as OSPAS perennial winner in the manned guarding category, the company emerged number one this year in the two highly competitive and critical new frontiers of security technologies and security risk Advisory and consulting.
"We are excited to be voted by this distinguished jury as the Outstanding Security Installer/Integrator Company of the Year 2023. This award is a reward for our dedication to the innovative deployment of technology to meet market demand in today's digitally connected and technology driven world.
On the global recognition given to the Halogen Security Risk Advisory and Consulting Services, the Halogen boss affirmed his company's strategic focus on leading new thinking that challenges and disrupts old models of providing security services, thereby helping to enable sustainable security to its diverse clients in an increasingly connected, open & volatile world.
Olaoye restated the company's commitment to deepening its leadership of the West African private security sector by championing future compliant knowledge and in-depth mastery of emerging security risks and threats.
He explained that this distinctive strength defines Halogen's superior capacity to help individuals, enterprises and governments with data driven analytics & Security Risk Advisory in the areas of security strategy & policy development.
Halogen which unveiled its digital transformation a few years ago has maintained its strong leadership of contract security and manned guarding with over 20,000 guards nationwide, serving top economy players across critical sectors. By its twin win at this year's OSPAS as Outstanding Security Technology Leader & Outstanding Security Risk Advisory & Consulting Service, the group has further asserted its leadership of the post digital era.
Halogen provides leading edge security solutions across cyber security, security technologies & trackers, policy consulting, outsourcing, identity management, background checks, secured mobility & digitally enabled event management & security. The company is a yearly top performer at the prestigious OSPAS awards.