Luno launches Luno Expeditions For Fintech, Crypto Startups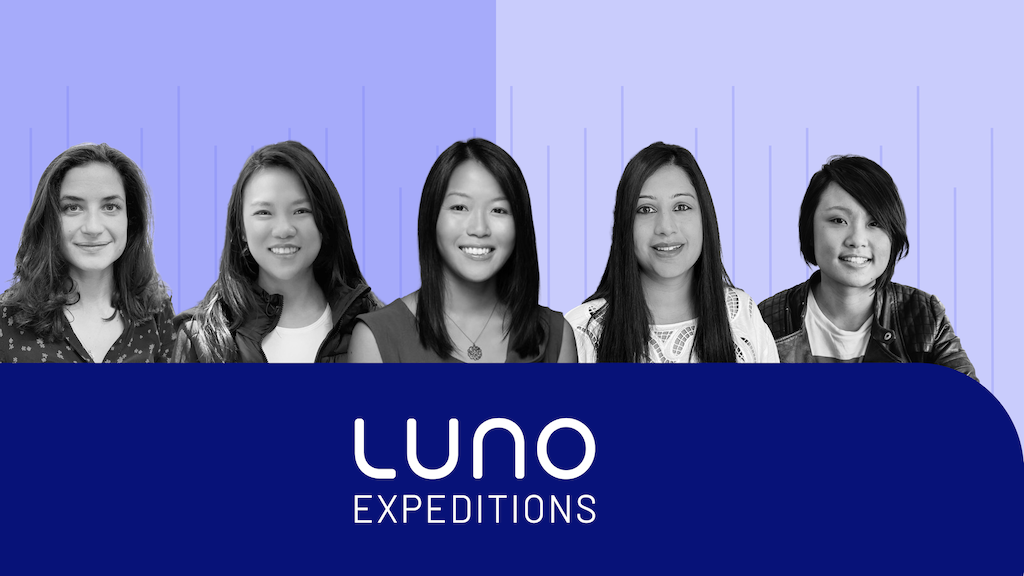 Luno, a wholly-owned subsidiary of Digital Currency Group ("DCG"), announces the launch of Luno Expeditions, a global, early-stage investment arm to support the best fintech and crypto/web3 founders on their journeys to build the next generation of financial services.
Building on DCG's [7]-year track record in early stage crypto investing, Luno Expeditions will now spearhead all of DCG's early stage investing (seed and pre-seed). The dedicated team will scale up investments (targeting 200-300 per year) and expand the focus beyond crypto into the broader fintech space, globally.
Luno Expeditions will be led by Jocelyn Cheng, who takes on the role of CEO. Speaking about her new role Cheng said: "I am thrilled to join Luno Expeditions as Chief Executive. These are incredibly exciting times in cryptocurrency and the broader fintech ecosystem. We've got ambitious plans to build a leading fund designed around the needs of early stage founders. It will be a privilege to work with ambitious entrepreneurs from all over the world, all intent on solving problems and building the next generation of financial service companies."
Marcus Swanepoel, Luno co-founder and CEO commented: "We know how hard it is to build a company, especially in the fintech space, and with our deep experience building, scaling and operating fintech businesses in some of the hardest markets in the world, we're looking to support a new generation of entrepreneurs from all over the world do the same."
Whilst in stealth mode over the past few months, Luno Expeditions has already invested in over 20 leading crypto and fintech companies globally, including a crypto compliance solution in Israel, an NFT marketplace in the United States, a bank dedicated to women in Pakistan and a ground-breaking remittance solution in Tanzania.
Barry Silbert, founder and CEO of DCG, and Marcus Swanepoel, co-founder and CEO of Luno, are both closely involved in the initiative and will be part of the Investment Committee.
Stakeholders Applaud ZONE Blockchain Payment Infrastructure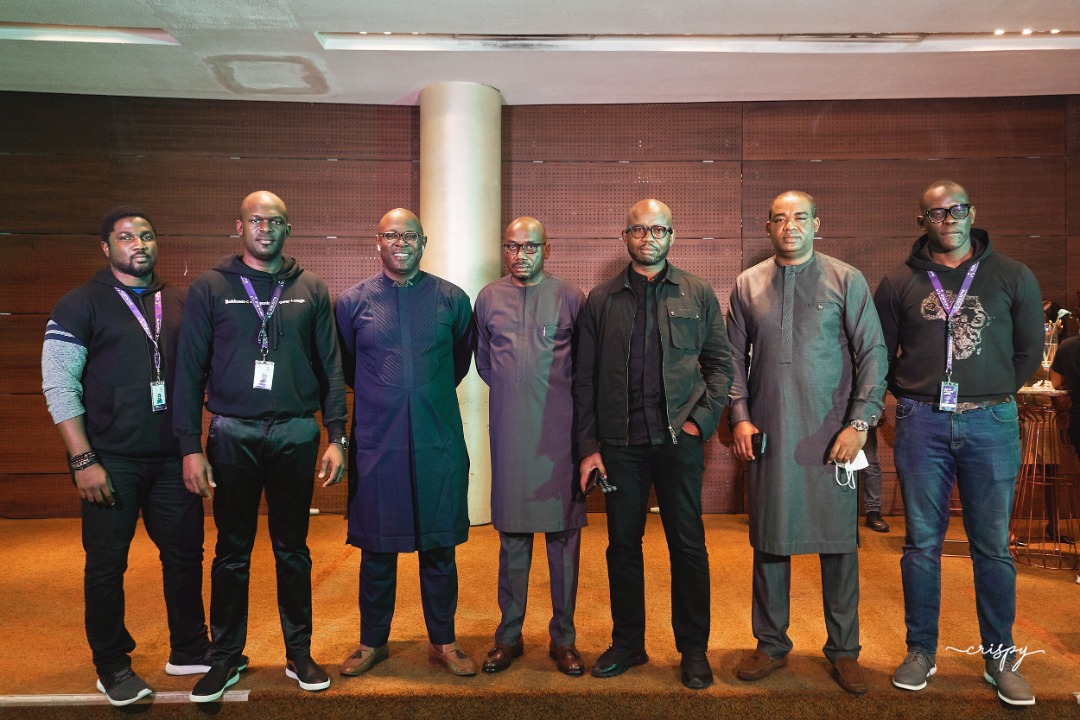 Stakeholders across the finance and payment landscape in Africa, have commended Appzone on the launch of Zone, Africa's first blockchain platform for payment processing.
At the official launch event held recently in Lagos, the stakeholders, made up of captains of industry and business leaders, discussed the significant role that Zone will play in decentralizing payments and inter banks transactions across Africa, whilst also calling for increased collaboration from all in the finance and technology sectors, to advance Africa's Fintech Industry.
While delivering the Keynote address at the event, Mr. Uzoma Dozie, CEO and Founder of Sparkle, disclosed that with the right amount of collaboration and adoption, Zone will improve existing payment infrastructure and create robust experiences for players in the market.
Mr. Dozie added: "Zone is built on a new technology that addresses trust and transparency in the sense that users don't have to rely on the bank's central system where they are locked out of the process. With Zone, users are more aware, and they perfectly understand every single bit of the process, which creates the transparency needed to build trust and increased adoption.
According to Dozie, the Covid-19 pandemic made people more aware of the need to embrace digital finance, fostering the appreciation needed to increase adoption of digital finance and payment technologies.
Speaking about the unique features of Zone, Mr. Obi Emetarom, CEO and founder of Appzone Group, described Zone as more than a blockchain payment platform. According to Obi, Zone is a financial network, made up of different financial institutions, that delivers payment processes and real time settlement.
"The Zone platform offers users exciting opportunities, it is a ubiquitous network because is connects all sorts of financial institutions from payment companies, micro finance banks to fintech to digital banks. Zone also uses peer to peer routing, which means that all the institutions leveraging the platform can connect directly without any middleman, ensuring reliability and scalability," added Mr. Emetarom.
"Zone has also started off a network across Africa that enables anyone to do real time transactions anywhere on the continent. Ultimately, Zone is set to deliver a compliant and stable pan African digital currency," Obi concluded.
Developed by Appzone Switch, a subsidiary of Appzone Group, Zone forms the foundation of Appzone's plans to build out Africa's first decentralized payment network which will allow inter-bank transactions to be processed directly between banks without the involvement of an intermediary.
While speaking on the rationale behind the launch of Zone, Mr. Uche Elendu, CEO of Appzone Switch said: "We are happy to officially unveil Zone as a decentralized blockchain based payment infrastructure that enables real-time settlement of fiat transactions, both in-country and out-country, while enabling the retail distribution of stable digital currencies including Central Bank Digital Currencies (CBDCs) in Africa."
The plan is for Zone to manage stable coin wallets for regular individuals on the same distributed ledger that currently facilitates payment authorization and settlement.
With 10 commercial Banks in Nigeria already connected to the network, Zone provides Banks and Fintechs with simple APIs for various types of transactions including account-to-account transfers, merchant payments, and cash transactions at ATMs or agent locations. The platform's architecture achieves high through-put and record transaction success rates, while eliminating typical reconciliation issues that delay refunds to customers where necessary.
By connecting every financial service provider to Zone's decentralized payment network, Appzone Switch envisions a future beyond cash where payments are frictionless and instantaneous within and between every African country so that Africa can accelerate trade and economic prosperity.
Championing Financial Literacy in the Digital Economy

Digital technology has made financial services borderless and allowed access to other countries' financial products and services. Financial markets have become more digitized, and new currencies have been birthed. The advent of this global digitized financial economy poses challenges for players and investors alike.
Therefore, it is essential to understand the new trends welcomed by emerging technologies and keep up with the changing tools affecting the markets. Therefore, there is a need for financial literacy to equip individuals with the requisite knowledge of the changing global markets.
The eGold developed by an oncologist, Douglas Jackson, began the financial space's evolution through digital technology. Since then, the global financial market has witnessed a digitized advancement in markets and commodities. Before now, the financial sector comprised stagnant banking systems with obsolete infrastructures that take days and sometimes weeks to complete transactions around the world.
Today, eCurrencies and cryptocurrencies have flooded the global financial space. Governments are finding new ways to develop local currencies into a more digitized and acceptable medium of trade and exchange.
In 2019 the Chinese government unveiled the country's digital currency called the digital yuan (e-CNY), which began trial in April 2020. Likewise, President Muhammadu Buhari of the Federal Republic of Nigeria, on the 25th of October 2021, unveiled the Central Bank Digital Currency (CBDC) called the eNaira.
According to Atlantic Council's Geoeconomics Center, over 75 other countries explore digital currencies. In contrast, island countries like the Bahamas, Saint Kitts and Nevis, Antigua and Barbuda, Saint Lucia, and Grenada have fully launched into space. Therefore, it is evident that as governments are developing and backing eCurrencies within their markets, there is a need for financial literacy to provide financial inclusion amongst citizens.
As a consequence of the changing financial structure, digital financial literacy has become essential for educating and empowering individuals to evaluate their options in the financial marketplace and take suitable actions in a way that is relevant to their lives. Evidence shows that digital financial literate individuals are more likely to have a fulfilled life, more savings, and greater economic independence.
Digital financial literacy has become recognized as a requirement for effective financial inclusion and has gained an important position in the policy agenda of many developed countries. The goal of digital financial literacy is to contribute to poverty reduction and economic inclusion objectives of developing economies. Hence, it is significant for developing countries like Nigeria to embrace financial academies to support the government's effort in enhancing human capital development so that citizens can be more financially independent to allow economic growth and development.
With digital technologies changing the value proposition of financial products, services, and digital currencies, educational institutions invested in providing financial literacy for Nigerians like OBG financial academy, which leverages market insights and innovative tools to educate citizens on how best to navigate the new financial space should be instituted.
OBG Academy also provides expanded access to financial knowledge, tools, and the requisite resources needed for financial freedom. It enhances financial inclusion, promotes wealth creation and human capital development.
Digital financial literacy makes a difference in the quality of life. It equips citizens with the knowledge of financial investments, gives them the discipline to save and ensures they enjoy a dignified life with little dependence on governments and their provisions. Financially literate individuals can benefit the economy by encouraging genuine competition, forcing innovations and improving efficiency.
African Blockchain Lab Raises $6m To Drive Adoption In Africa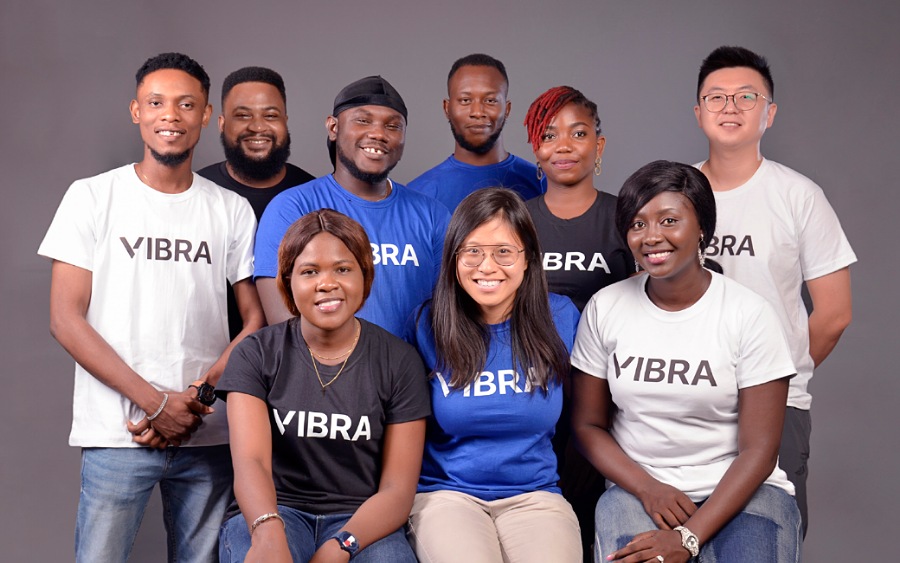 Africa Blockchain Lab has received a $6 million investment to fund the launch of its crypto wallet VIBRA to drive the mass adoption of digital assets in Africa.
The Pre-A round was co-led by a consortium of global investors, including renowned African venture capital firms Lateral Frontiers VC, CRE Venture Capital, Musha Ventures as well as international blockchain investors Dragonfly Capital, Hashkey Capital, SNZ Capital, Fenbushi, Cadenza Capital, Head & Shoulder X, LeadBlock, Hash Global, Bonfire, Krypital, Despace and more.
Co-founder of African Blockchain Lab, Vincent Li said: "African Blockchain Lab was founded with a singular mission – to drive the mass adoption of digital assets and blockchain technologies in Africa. With the backing from our strategic investors, we intend to bring world-class tech stacks, projects and innovation to the African continent, starting with our first product VIBRA."
Lateral's Steven Grinstated that, "Crypto adoption in Africa is growing exponentially. In fact, we believe that crypto can realize its potential as a technology and asset on the continent while also deepening financial access to the millions left out of traditional financial services.
"We have seen the importance of user-experience and community building when adopting new technologies and we are confident in VIBRA's management team mission of making crypto a mainstream product for African consumers."
In the coming product roadmap, the brand is getting ready to launch new features, like VIBRA Earn, a crypto asset saving product that lets users earn interest on a variety of crypto assets.