African Leaders and Policy Makers Call for Urgent Action on Foundational Learning

African leaders and education policy makers have called for the urgent prioritisation of foundational literacy and numeracy to address a learning emergency that has left 9 out of 10 African children unable to understand a simple text by the age of 10.
Speaking on the sidelines of the UNESCO Pre-Summit for September's flagship UN Transforming Education Summit, Human Capital Africa Advisory Board Chair and former President of Malawi Joyce Banda said: "Of the 100,000 children who are born everyday in Africa, 90% will be unable to read well enough to understand a simple text by the time they celebrate their 10th birthday.
"That means we are failing nearly 33 million children every year. How can Africa prosper as a continent if this is the case? How will our children compete in a modern economy if they cannot read and write? We have no choice but to tackle this learning crisis head on.
"We are delighted that the global community has begun to recognise the severity of the problem. We need all African governments to do the same, and we have to work tirelessly to ensure that these translates into action."
Emphasising the potentially devastating impact of the learning crisis on Africa's future, Dame Graca Michel, the former First Lady of Mozambique and South Africa, who has been an education advocate for decades said: "The results of our apathy and lack of action to improve our education systems and invest in better academic outcomes will be felt for decades to come. Quite clearly, we are condemning the African continent to be even worse off in 20 years' time than it is now.
Africa's children are being handicapping and we are setting up the next generations for catastrophe. There will never be escape from the entrapment of intergenerational cycles of poverty Africa finds itself in now, nor the ability to contribute our full talents to advance our societies or compete on a global stage should we continue on this path of self-destruction.
This is a failure of monumental proportions. The millions of children who are intellectually stunted by a lack of adequate learning opportunities today are the very same people who we are entrusting to lead our communities and our nations tomorrow."
Human Capital Africa convened a panel of distinguished guests including Serigne Mbaye Thiam, the Minister of Education of Senegal, Honourable Agnes Nyalonje the Minister of Education from Malawi, Adama Momoh, the Director of policy and planning from Sierra Leone, as well as Professor Charles Soludo, the Governor of Anambra State in Nigeria, who shared their experiences having prioritised foundation learning in recognition of the scale of the crisis.
Demonstrating the practical steps that are already being taken to address the challenge, Honourable Agnes Nyalonje said: "We have started to focus on evidence informed policy making, and one of the things we want to do is to put our best teachers into grades 1-4. These children want to obtain an education but the system is failing them."
Emphasising the importance of data, the Director of Policy at the Ministry of Education in Sierra Leone said: "We have established a national assessment unit to gauge learning outcomes and we have digitised our annual school census, to ensure we have the evidence we need to design informed policy."
Concluding the event, Human Capital Africa founder and former Minister of Education in Nigeria Dr Oby Ezekwesili said: "We believe that the responsibility to get out of this crisis is our own. By working together, we can rapidly change the future of this generation, and those to follow. That is why I am so encouraged by the collaboration and knowledge sharing we have seen today, which is essential if we are to implement the solutions to this crisis quickly. It is critical that we understand this is not just about allocating resources, it is about prioritisation and focus. There are simple things that the progressive leaders we have seen today are implementing which can begin to move us forwards."
To track the progress that African governments are making to resolve the crisis, and to drive transparency and accountability, Human Capital Africa is developing and will launch a scorecard, which will measure countries' performance on indicators within six categories that represent the ability of the education sector to provide quality education to children at a young age and prepare them for a future of learning.
M-KOPA raises $250m to scale high-impact consumer fintech across Africa

M-KOPA, a leading fintech platform, today announced it successfully closed over $250m in new debt and equity funding to expand its financial services offering to underbanked consumers across Sub-Saharan Africa. This marks one of the largest combined debt and equity raises in the African tech sector, enabling M-KOPA to continue its rapid growth.

Over $200m in sustainability-linked debt financing was led and arranged by Standard Bank Group, Africa's largest bank and long-term strategic partner to M-KOPA. Other participating lenders include The International Finance Corporation (IFC), funds managed by Lion's Head Global Partners, FMO: Dutch Entrepreneurial Development Bank, British International Investment, Mirova SunFunder and Nithio. A further $55m in equity investment was backed by existing strategic investor Sumitomo Corporation, which is contributing $36.5m to the total raise and will engage closely with M-KOPA on new growth markets and products. Blue Haven Initiative, Lightrock, Broadscale Group and Latitude, the sister fund to Local Globe, also participated in the transaction.
M-KOPA's fintech platform combines the power of digital micropayments with the Internet-of-Things (IoT) to provide customers with access to productive assets. In markets where individuals have limited pre-existing financial identities and conventional collateral, M-KOPA's flexible credit model allows individuals to pay a small deposit and get instant access to everyday essentials, including smartphones, electric motorcycles and solar power systems, and then graduate to digital financial services such as loans and health insurance. M-KOPA's solution embeds credit into the product through a smart digital connection, giving customers ownership instantly, which they can pay off through micro-instalments over time. The company has sold over 3 million of these products through a unique direct sales model that includes more than 10,000 agents. M-KOPA's operations started in East Africa and successfully expanded to Nigeria in 2021 and, more recently, Ghana. From 2020 to 2022, M-KOPA recorded a compound annual growth rate of 85% in new customer acquisition, and was recently recognised as one of Africa's Fastest-Growing Top 100 companies by the Financial Times for two consecutive years, in 2022 and 2023.
YouTube's Alex Okosi Highlights The Need For A Comprehensive Digital Trade Strategy For Africa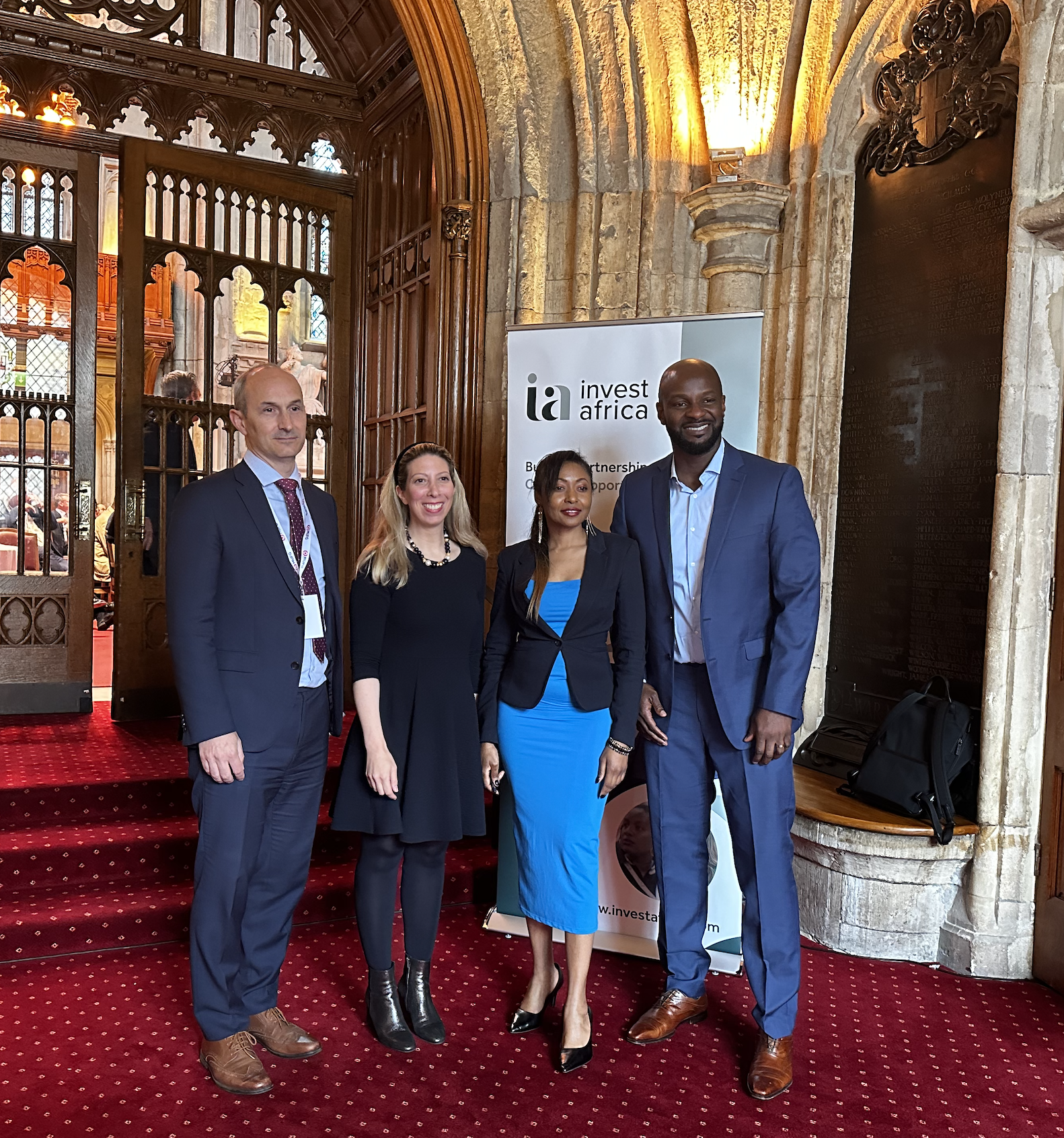 YouTube's Managing Director, Emerging Markets, EMEA, Alex Okosi, was among the key speakers at the Africa Debate 2023, which took place recently at the Guildhall in London.
Okosi's session, titled "Building a Comprehensive Digital Trade Strategy for Africa," highlighted the challenges facing Africa in terms of digital infrastructure despite advancements in digital trade and e-commerce. He debated the best path forward for a digital trade strategy, with a focus on the 7th protocol of the African Continental Free Trade Area (AfCFTA) on e-commerce.
Joining Okosi on the panel were Michelle Chivunga, a Digital Trade Expert for AfCFTA and Chief Executive Officer & Founder of Global Policy House, who moderated the session, as well as Wayne Hennessy-Barrett, Chief Executive Officer, 4G Capital; Peter Njonjo, Chief Executive Officer, Twiga Foods; Toulay Oueslati, Head of Trade Finance & Commodity Trade Finance, Bank of Africa United Kingdom and Hardy Pemhiwa, Chief Executive Officer & Chairman, Cassava Technologies.
Organized by Invest Africa, a leading business and investment platform with over sixty years of experience on the continent, and in partnership with Africa Finance Corporation, the event was in its 9th year and focused on Africa's trade profile through a comprehensive programme of talks, discussions, and networking opportunities.
"I believe that digital trade has the potential to transform Africa's economy and improve trade relations with the rest of the world. However, to achieve this goal, we need to address the challenges of infrastructure development, regulatory frameworks, and digital skills training," Okosi said.
The panel discussion explored the future of African trade and how the private sector can best support and prepare for a more integrated and competitive African trade environment.
"Collaboration between governments, businesses, and financial institutions is crucial in creating an enabling environment for digital trade. This includes developing regulatory frameworks, financing solutions, and digital infrastructure," Okosi added.
Okosi is a highly experienced television, content, and tech executive with over 25 years of experience building successful businesses and brands globally. He has a track record of identifying and scaling new business opportunities, generating multi-million-dollar revenue streams, and delivering profitable growth.
Currently serving as Managing Director, Emerging Markets, YouTube EMEA, Okosi has been instrumental in driving the platform's growth across key verticals, including music, gaming, TV/film, kids & family, news, and sports. In 2022, Okosi was named one of the UK Powerlist's 100 most influential people of black heritage for the second year in a row.
Opportunik Global Fund Set to Break Barriers Through Its African and Diasporan-Focused Investment Fund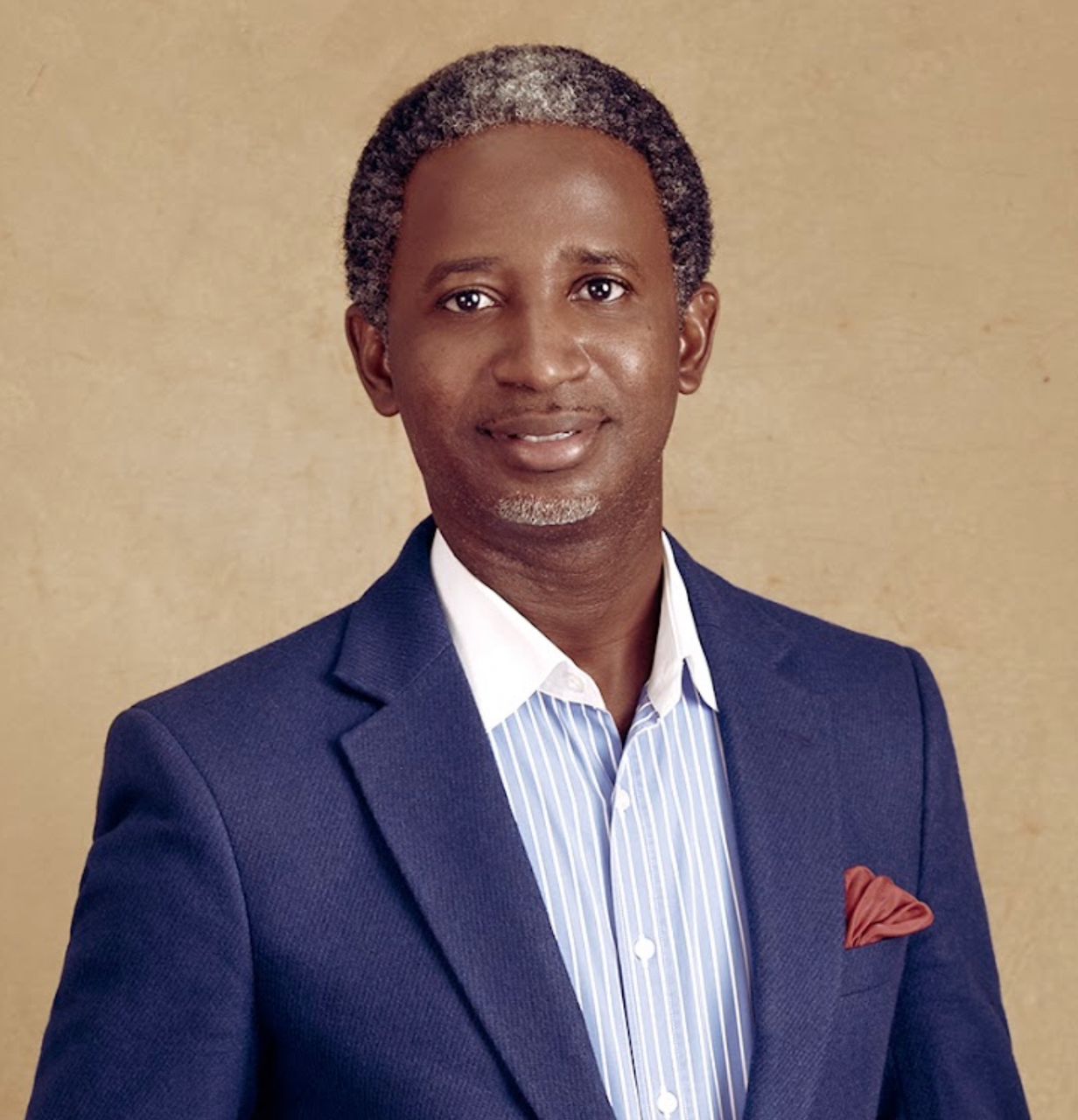 Opportunik, a private wealth fund giving Africans and Diasporans access to global investments, announced today that it will launch its licensed fund on the 2nd of May 2023. Administered by Accuvise Administrators Limited, a registered fund administrator based in Mauritius, Opportunik Global Fund [OGF] will present a diverse mix of asset classes enabling investors to create wealth with minimal currency or political risk.
OGF was created to address African investors' pain points, including high barriers to global deals, insufficient yield on smaller ticket sizes, ever-changing foreign exchange rates, and high inflation and taxation. Participants can be located anywhere in the world but must invest in the most traded currencies, such as the US Dollar. As one of the first private retail funds aimed at Africans, the multi-asset growth fund will provide the following:
Low-entry barrier with a minimum investment of $5,000 and optional monthly subscriptions in multiples of $1,000
Access to diversified asset classes and investment strategies in multiple financial markets
Projected return of 10-20% paid annually to investors' bank accounts
5-year tenure for the principal with an annual payment of returns
Ability to track wealth journey and measure returns and financial growth
Commenting on the fund, Kola Oyeneyin, CEO of Opportunik Global Fund, said: "We created Opportunik Global Fund to directly tackle the challenges many African investors face when looking for global investments. As an African-born fund, we recognise that the continent is full of wealth opportunities; however, there is a need to empower rising middle-class Africans with a platform to enable them to access new markets beyond the continent's borders.
Driven by an in-house team of fund managers located across Africa (South Africa, Nigeria, Kenya, and Zambia), OGF will work alongside Accuvise Administrators. With over $216m in Assets Under Administration, Accuvise has a proven track record of structuring and administrating investment funds.
According to the Henley & Partners' Africa Wealth Report, a total of $2.4 trillion total investable wealth is held on the continent, with South Africa, Egypt, Nigeria, Kenya and Morocco accounting for more than half of Africa's high-net-worth individuals.