Mastercard Empowers Consumers With Eco-Friendly Cards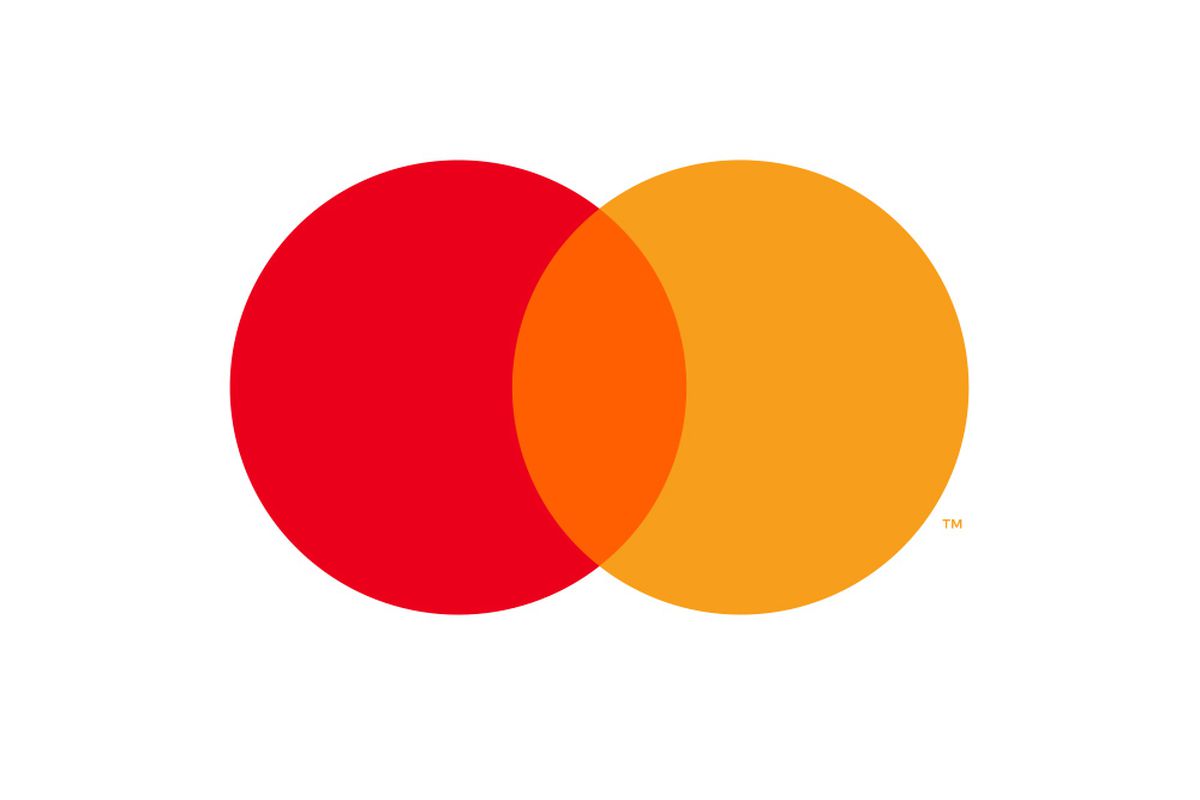 According to a recent Mastercard study, 58% of consumers are more mindful of their impact on the environment, with 85% willing to take personal action this year.
Today, Mastercard makes this promise easier to realize with a new badge to identify cards made more sustainably from recyclable, recycled, bio-sourced, chlorine-free, degradable or ocean plastics. Easy to spot on the card, the badge is a simple reminder of the commitments made to address sustainability concerns.
"People want brands to behave in more sustainable and eco-friendly ways. But, making it happen across extended supply chains with multiple partners can be trickier than setting a goal," says Ajay Bhalla, president of Cyber & Intelligence, Mastercard. "With this sustainable badge, certification and recycling program, we have a real chance to address each of these issues and bring trust to sustainable choice as we collectively move towards a more circular economy."
The Mastercard Sustainable Materials Directory, established last year, aims to help issuers offer more eco-friendly cards to consumers. More than 100 financial institutions, including Banco Santander and Starling Bank, offer Mastercard sustainable card programs in over 30 countries.
Producing cards made from more sustainable materials is an important step. To extend the impact of these efforts, Mastercard and Giesecke+Devrient (G+D) have developed a new program that helps pe
ople easily recycle their cards.
How the certification and recycling program work
Cards carrying the sustainable card badge will be verified by an independent, first-of-its-kind certification program that assesses sustainability claims. Using current industry benchmarks, cards will be certified if they meaningfully reduce energy consumption, material consumption, carbon footprint and waste. Each year, the benchmarks will improve as overall sustainability levels improve, continuing to contribute to better environmental management.
Mastercard and G+D will deliver a toolbox of recycling solutions that can be optimized for specific issuer, market and material needs. This builds on the Greener Payments Partnership (GPP) formed in 2018 to reduce first-use PVC plastic in card manufacturing.
"Our vision for our sustainability offering goes beyond the production of an eco-card," explains Mikko Kähkönen, responsible for the smart cards portfolio at G+D. "Our purpose is to offer our bank clients the services they need to implement their own sustainability strategy, and also to tackle industry challenges such as the recycling of payment cards. A fast growing number of eco-conscious consumers are demanding from G+D, from banks and from industry leaders such as Mastercard that they collaborate towards such solutions to serve future generations and protect our environment."
Helping consumers contribute to the future of the planet
With growing consumer passion for the environment, Mastercard continues to develop products and programs that help consumers contribute to the future of the planet, supporting an inclusive, sustainable digital economy. In 2020, Mastercard created the Priceless Planet Coalition, which unites the efforts of merchants, banks, cities and consumers to restore 100 million trees and help combat climate change. The company also launched the Mastercard carbon calculator in collaboration with Swedish fintech Doconomy. This tool enables banks to equip consumers with data and insights about carbon impact and offer them ways to contribute to reforestation through the Priceless Planet Coalition.
Ecobank Transnational Incorporated Launches $350 million 10NC5 year Tier 2 Sustainability Notes
Ecobank Transnational Incorporated (ETI), the Lomé based parent company of the Ecobank Group has announced that it has successfully raised $350 million Tier 2 Sustainability Notes. This represents the first ever Tier 2 Sustainability Notes by a financial institution in Sub-Saharan Africa.

This Tier 2 issuance is the first to have a Basel III-compliant 10NC5 structure outside of South Africa in 144A/RegS format and will be listed on the main market of the London Stock Exchange. The bond, which matures in June 2031, has a call option in June 2026 and was issued with a coupon of 8.75 per cent with interest payable semi-annually in arrears.

An equivalent amount of the net proceeds from the notes will be used by ETI to finance or re-finance, new or existing eligible assets as described in ETI's Sustainable Finance Framework on which DNV has issued a Second Party Opinion.

The bank said investor interest for this Sophomore Eurobond issue was global, including United Kingdom, United States, Europe, the Middle East, Asia and Africa, achieving a 3.6x oversubscribed orderbook, of over US$1.3 billion at its peak.

The transaction was anchored at the start by Nederlandse Financierings-Maatschappij voor Ontwikkelingslanden N.V. (FMO), a Dutch development bank, with a committed US$50 million order.

The group chief executive officer of ETI, Ade Ayeyemi, said "This is a landmark issue for Ecobank, and indeed the success of this first Sustainable Tier 2 issuance is testament to our clear strategy, solid positioning across the pan-African banking space as well as our deliberate and long term focus on sustainable initiatives.
"We are particularly pleased with the diverse orderbook which reflects the confidence investors have in Ecobank to deliver on our commitment to sustainable financing". The Joint Lead Managers and Bookrunners in the transaction were Citi, Mashreq, Renaissance Capital and Standard Chartered Bank.
MTN Nigeria Shareholders to Receive N9.40k Dividend Per Share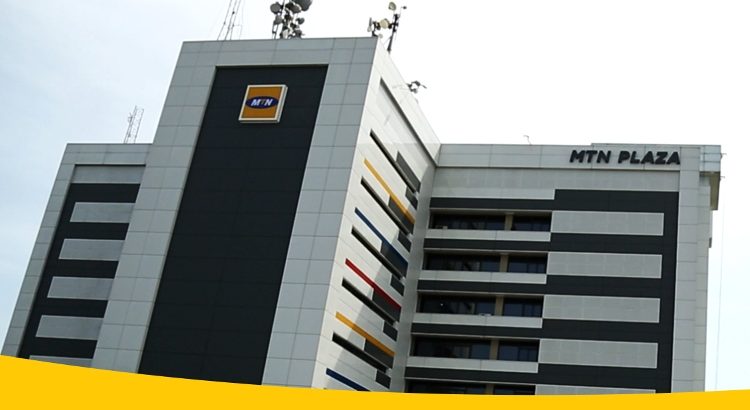 18.7% YoY increase from 2019
Nigeria's largest mobile telecommunications operator, MTN Nigeria Communications Plc, has announced the payment of N9.40k as final dividend for the year ended December 31st, 2020. This year's dividend witnessed an 18.7% increase from 2019.
MTN Nigeria's Chairman, Dr. Ernest Ndukwe said "Despite the challenging operating conditions during the year, I am happy to report that our company recorded improved performance across all key metrics, creating the shareholder value achieved. This performance demonstrates the success of cost optimisation measures initiated during the year, the strong operational execution of our people and resilience in our business."
"Following from our good operating results and in line with our dividend policy, the Board has recommended a final dividend of N5.90 kobo per share to be paid out of distributable net income. This brings the total dividend for the year to N9.40 kobo per share, representing an increase of 18.7%," he added.
The dividend would be paid on Tuesday, 8th of June 2021 at the rate of N5.90 per every 2 Kobo ordinary shares and subject to appropriate withholding tax to shareholders whose names appear in the Company's Register of Members at the close of business on Tuesday, 4th of May 2021.
Earlier in the fiscal year, the firm which joined the Nigerian Stock Exchange (NSE) in May, 2019, had paid an interim dividend of N3.50k, which now brings the total dividend for the year ended 31st December 2020 to N9.40k. The approval was obtained at the Annual General Meeting (AGM) that was held on June 7, 2021 at MTN Plaza, Ikoyi.
In the 2020 FY, MTN Nigeria grew its earnings before interest, tax, depreciation, and amortisation by 9.7% to N685.7 billion, while the pre-tax profit rose by 2.6% to N298.9 billion and profit after tax rose by 0.9% to N205.2 billion.
Its mobile subscribers increased by 12.2million to 76.5 million, while its active data users grew by 7.4 million to 32.6 million.
Karl Toriola, Chief Executive Officer, MTN Nigeria stated that "It's a great starting point and we will continue to be dynamic and agile to deliver value for the future for our stakeholders, whilst aligning our priorities with national interests."
Shareholders commended MTN Nigeria for the profit margin despite COVID-19 pandemic that characterized 2020
Branch International Deepens Financial Inclusion in Nigeria Via Digital Banking

Processes N40bn Loans in 3 years
offers 20% annual investment returns, free unlimited transfers, instant loans and more
Branch International said in the past three years of its operations in Nigeria, it has processed over N40 billion in over three million loan transactions and remains one of the most downloaded financial apps in Africa.
Branch is founded by Kiva.org founders, an NGO which has raised over $1.5 billion in zero interest interest capital for global financial inclusion. It is one of Africa's most downloaded digital banking apps with over 20 million downloads across Nigeria, Kenya, Tanzania and India, restating its commitment to driving financial inclusion in Nigeria.
The company is achieving this by leveraging technology to offer a range of unique financial services to customers which was announced recently at a virtual round table held in Lagos. According to Branch, the quest to make formal financial services accessible at an affordable rate to individuals and businesses is critical in systematically driving economic development. Thus, their unique range of offerings are designed to offer value to customers whilst enabling them make payments and granting access to loans and investment opportunities.
These product features include: free and unlimited money transfers, free bills payment and airtime purchase; a 20 per cent annual investment returns (one of the highest in Nigeria) without any withdrawal restrictions – investments made through the Branch app are channeled into low-risk financial instruments with capital preservation as the ultimate goal, and; instant loans up to ₦500,000 in minutes with no paperwork or collaterals required and no late charges.
The managing director, Branch Nigeria, Adedayo Ademola, said, "At Branch, it is our commitment to keep up with our objective of leading the way in digital banking, in order to improve the financial wellbeing of Nigerians, unlock the greater potential within the financial services sector and promote seamless banking across the country. Our approach as a mobile-only digital bank is deeply rooted in us prioritizing the convenience, satisfaction and safety of our customers".
"With Branch's suite of unique products, we are consistently pushing the envelope by offering customers valuable services beyond the conventional banking needs thereby making a meaningful impact on their lives. Branch remains perfectly poised to take on the challenge of providing access to affordable financial services for all", she added.
For this, the founders have received global media recognition and several awards including being listed in Fortune 40 Under 40. With support from world-class investors such as VISA, IFC and Andreessen Horowitz, Branch continues to deliver superior customer value.