Eko Innovation Centre, GDM Group Debut With MarkHack 1.0, Nigeria's First Marketing And Media Hackathon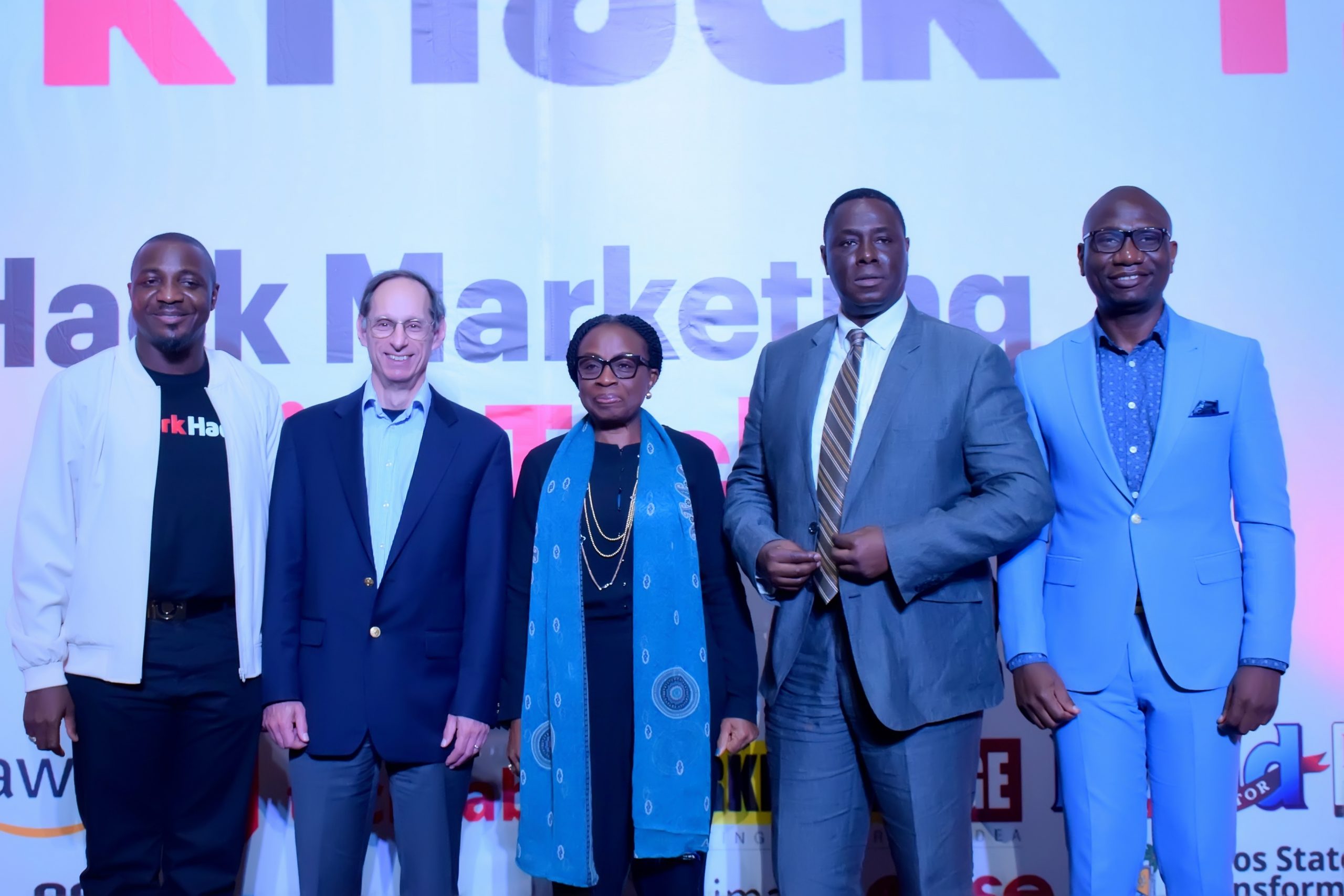 L-R: Founder, Eko Innovation Centre, Mr. Victor Afolabi; Founder, Consumer Data Platform Institute (USA), Mr. David Raab; Chief Executive Officer, Entod Marketing Ltd., Mrs Iquo Ukoh; Principal Partner, Apex Marketing UK, Dr. Rotimi Olaniyan; and Executive Assistant to Lagos State Governor on New Media, Mr. Segun Fafore, at the official launch of Marketing and Media Hackathon tagged MarkHack 1.0 in Lagos.
In line with its goal of creating lasting solutions to real-life marketing challenges, Eko Innovation Centre, in collaboration with GDM Group has officially launched the maiden edition of its Media and Marketing Hackathon tagged MarkHack 1.0 which is also regarded as the first of its kind in Nigeria.
The two organizations are poised to change the marketing and media landscape with tech solutions that would disrupt and tackle some of the challenges faced in the industry.
The official launch of the hackathon which was held at the D'Podium Event Centre, Lagos was well attended by innovators, entrepreneurs, policymakers, marketing, and media professionals while many others across the world joined the event virtually.
Organizers of the event revealed that over 500 individuals registered to participate in the hackathon from 72 locations, 5 countries (which includes Nigeria, California, Kenya, Pakistan, and London), and 3 continents (Africa, Europe, and North America). It also announced that the best 10 teams with the most viable concepts will go head-to-head at the finale on 18th May for a chance at the $20,000 prize pool and an acceleration program with up to $50K equity investment to get their products ready for the market among other benefits.
Speaking at the event the Founder, Eko Innovation Centre & Curator, Art of Technology Lagos, Mr. Victor Afolabi said that marketing is the most effective engine of economic development as it can rapidly develop entrepreneurs and managers but the industry is yet to see a technological breakthrough within the country considering the growth of Martech globally, an industry estimated at $344.8bn in 2021 according to Martech Alliance (2021).
In his words: "The Nigerian marketing industry has started to see preliminary innovation but acceleration is slow to disrupt the future in line with changing consumer behaviour. "We are yet to experience notoriety for a homegrown technological breakthrough at a remarkable scale in the Marketing Industry."
He stated further that the MarkHack was conceptualized to make a difference. According to him, it is "A gathering of innovators, entrepreneurs, Policymakers, and Marketing Professionals, to create solutions to real-life Marketing challenges in an intense period of time. Using creativity, technology, and mentoring, resulting in prototypes, fresh new concepts, and innovative usages of tech for Marketing and Media."
The organizers disclosed that participants would be split into teams of 5 and would be required to work together for 3 weeks, brainstorming and ideating new concepts based on their focus areas. They would also be sub-grouped into 8 focus areas which include consumer experience, media consumption, consumer recruitment & interaction, trade & retail engagement, analytics and metrics, events marketing, media monetization, and content creation.
Each team would pitch its ideas to a respected Jury of experts in the subject matter, and the best 10 teams would be picked by theJurors. Overall, 21 Mentors, 30 Selection Jurors, 8 Speakers, and 6 Final Jurors are partaking in the event and are the industry's best with decades of experience in marketing, media, technology, business management, and others.
Delivering the keynote address on the topic, "Tech Disruption in Marketing: The Key to Redefining Consumer Recruitment and Interaction", David M. Raab, Founder/CEO, Customer Data Platform Institute urged marketers to be innovative, understand the concept of disruption and be deliberate about it, stating "Change is everywhere. Usable disruption is hard to find. Look for strong benefits and good defense. Support disruption with innovative solutions for business success."
The Zone AOA Asst. Regional Manager (Sub Saharan Africa), Nestlé, Kayode Oladapo, and the Principal Partner, Apex Marketing UK, Dr. Rotimi Olaniyan also spoke on the topics "Experiences in the Marketing Ecosystem, Responding to Modern Consumer and Retail Audiences" and "Rapid Brand Innovation Playbooks" respectively. They cited the importance of data-inspired insights, marketing innovation, disruptive marketing strategies, and technology-driven initiatives among others.
Some of the government officials at the event include Mr. Segun Fafore, The Executive Assistant to the Lagos State Governor on New Media, and Mr. Olatubosun Alake, Special Adviser to the Lagos State Governor on Innovation and Technology. They applauded the initiative and restated the government's commitment to a technology-driven economy which is in line with the smart city agenda of the current Lagos State government.
Eko Innovation Centre is one of the leading tech hubs in Nigeria, curating events like Art of Technology Lagos, and The Lagos Smart Meter Hackathon amongst others while GDM Group is Nigeria's leading marketing and innovation company.
Visa Unveils Africa Fintech Accelerator Program to Kickstart $1bn Investment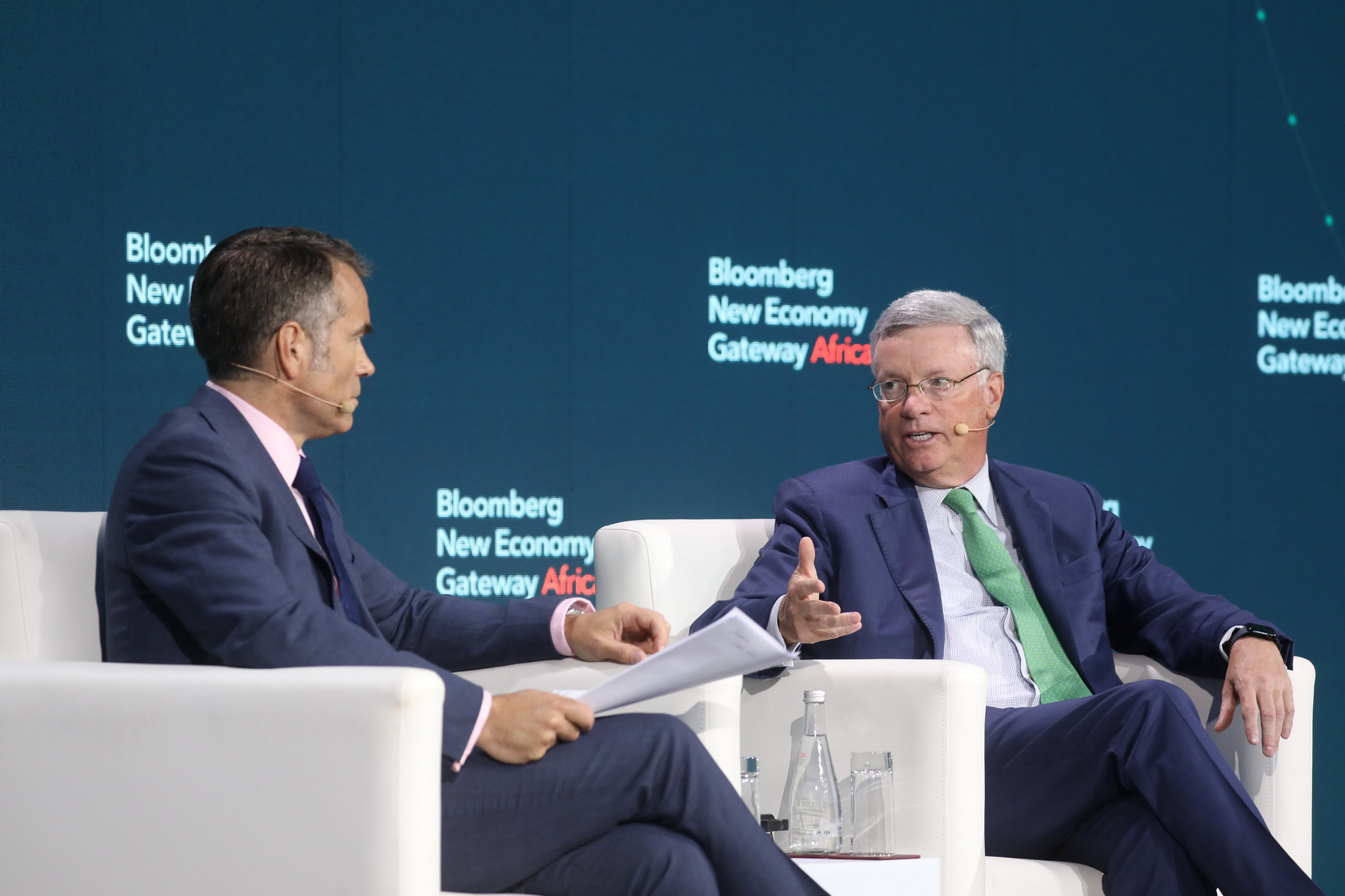 Visa has announced the launch of the new Visa Africa Fintech Accelerator program to help enable Africa's expanding start-up community through expertise, connections, technology, and investment funding.
The launch of the Africa Fintech Accelerator program follows Visa's recent pledge to invest $1 billion in Africa's digital transformation and its long-term commitment to advancing Africa's economies and driving inclusive growth.
The initiative was introduced by Visa Executive Chairman Alfred F. Kelly Jr. at Bloomberg New Economy Gateway Africa in Marrakech, Morocco.
The Visa Africa Fintech Accelerator will enable up to 40 start-ups each year to accelerate and grow through a three-month intensive learning program focused on business growth and mentoring.
Following the program completion, Visa intends to further support fintech growth with capital investment in select participating businesses, while accelerating their commercial launch through access to Visa technology and capabilities.
Fintech startups throughout Africa can apply to be part of the program through two application phases each year, starting from July 2023. With more than 1,000 Africa Fintech start-ups taking part in the Visa Everywhere Initiative* (VEI) competition in 2022, finalists from Africa country editions this year will be invited to join the accelerator program.
"Africa has one of the most exciting and admired fintech ecosystems in the world, bringing outstanding entrepreneurial talent to a young digital-first population that is growing fast," said Alfred F Kelly Jr., Executive Chairman, Visa, Inc. "Visa has been increasing our investments in Africa for decades and strengthening partnerships throughout the continent to support the next wave of innovation and growth. Our new Fintech Accelerator will bring expertise, connections, and investment to Africa's best fintech start-ups so they can grow at scale."
The support for participating fintechs will help further strengthen the payment ecosystem by fast-tracking new innovations and technologies that provide solutions to challenges that are unique to the African continent, and which can further advance Africa's digitization. In line with Visa's corporate purpose to uplift everyone, everywhere by being the best way to pay and be paid, this support of Africa's fintechs will facilitate additional opportunities to expand financial inclusion.
"Africa's fintech community is at the forefront of payments innovation and connecting more of the unbanked with access to the digital economy," said Otto Williams, Head of Partnerships, Products and Solutions, Central Europe, Middle East and Africa, Visa. "Visa has been working with this innovative community to create new programs and solutions to help fintechs scale, while giving access to Visa's technology and partner ecosystem. Through the new Visa Africa Fintech Accelerator, we are looking forward to working with more brilliant entrepreneurs and companies to shape the future of money."
In addition to its $1 billion pledge to Africa, Visa has recently introduced several business initiatives and programs to further advance the payments ecosystem in Africa. These include:
Establishing local operations in the Democratic Republic of Congo, Ethiopia and Sudan to help support and strengthen the local financial ecosystem. Visa has 10 offices across Africa from which it supports payments in all 54 countries.
Unveiling the first dedicated Visa Sub-Saharan Africa Innovation Studio, in Nairobi, Kenya, to provide a state-of-the-art environment to bring together clients and partners to co-create future-ready payment and commerce solutions.
Introducing and expanding new technologies that help African consumers and merchants make and receive digital payments, such as Tap to Phone to turn a simple mobile phone into point-of-sale terminal, as well as lowering remittance costs through innovative solutions like Visa Direct.
Establishing Visa as the fintech partner of choice, working with innovators and entrepreneurs, including through the Visa Everywhere Initiative program, with dedicated country programs in South Africa, Kenya and Egypt.
Launching new programs to support women's empowerment together with financial partners, including She's Next, which is bringing funding, mentoring and networking opportunities to female entrepreneurs leading growing SMBs in Egypt, Kenya, Morocco, and South Africa.
Collaborating, with partners, to advance financial literacy in several languages, including localized versions of Practical Money Skills in Egypt and Morocco for the first time.
Entrepreneurs, Start-ups Receive upscaling strategies as 9mobile's Hack visits Enugu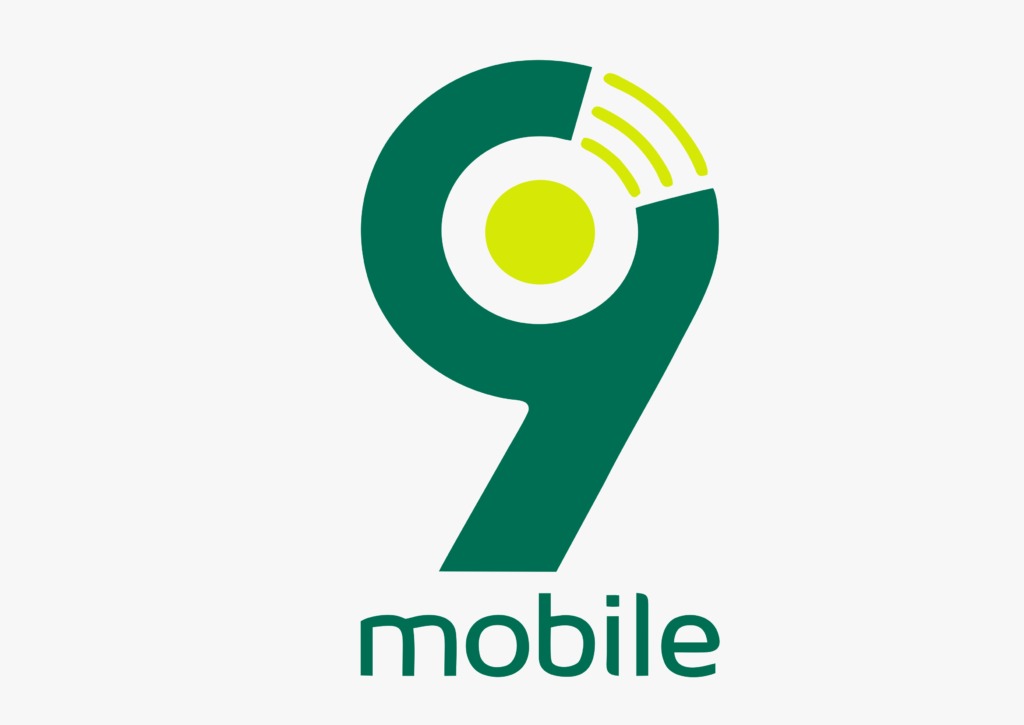 The coal city of Enugu was abuzz as Nigeria's innovative and SME-friendly telecommunications brand, 9mobile, further reaffirmed its commitment to the growth of SMEs when it hosted small businesses, start-ups, and budding entrepreneurs at 'The Hack', its networking and business mentorship initiative, taking them through strategies and solutions that will help them build their business presence, and upscale.
This edition of 'The Hack,' the first in the series for 2023, was held at the popular Amadeo Event Center, by Tunnel Crossing in Enugu.
'The Hack' by 9mobile is an enterprise mentorship and networking event where seasoned SME mentors, business leaders, growth experts, and facilitators share practical business fundamentals and insights to help SMEs and growing businesses scale up.
Lead Facilitator and Online Business Coach Nelly Agbogu, also known as 'NaijaBrandChick, spoke extensively on the topic: 'How to use social media to grow your business', and emphasized the importance of social media to the growth of SMEs. "Every business must be on social media to leverage presence and ease of accessibility, to make sales, engage with customers, and generate business leads", she said.
Agbogu harped on the choice of social media platforms and knowing the ideal place brands can meet customers, noting that brands must be honest with themselves when making choices of social media platforms to reach their markets. She hinged business success on stability, trust, and intentionality. "I will always tell anybody who cares to listen. To succeed in business, one must be consistent, trustworthy, and intentional about business. If you are not consistent in your actions, you will lose it. So, remain scalable, profitable at every single point in time, and consistent", she advised.
The Head of Network and IT Procurement at 9mobile, Femi Olaojo, spoke on 'Negotiating Your Way to Business Growth', and noted the significance of vendor performance evaluation, cost of ownership, sourcing strategies, and contracting in business.
The Manager of SME Marketing, 9mobile, Segun Dawodu, spoke on 'Sme Business Automation', stating how automation can help reduce business costs. "Automation can help you, as an SME, to streamline your processes, increase efficiency, reduce cost, and customer experience", he said.
"What we do at 9mobile is to help you automate your customer expectations with voice solutions, CUG, accounting, inventory management, customer relations management, and CRM tools", Dawodu disclosed.
The attendees all expressed gratitude to 9mobile for the initiative. They professed that 'The Hack' in Enugu broadened their horizons on how to grow their businesses.
'The Hack' is a platform by 9mobile that seeks to support and promote entrepreneurs in the SME space. It is anchored as a business and networking mentorship program facilitated by business experts who share business ideas with participants and groom them to scale their businesses. The first edition was held in Lagos and has since made stops in Abuja and Port Harcourt, with the next stop scheduled to hold in Kano.
Lere Awokoya to Drive Growth and Customer Engagement as Jumia Nigeria's CMO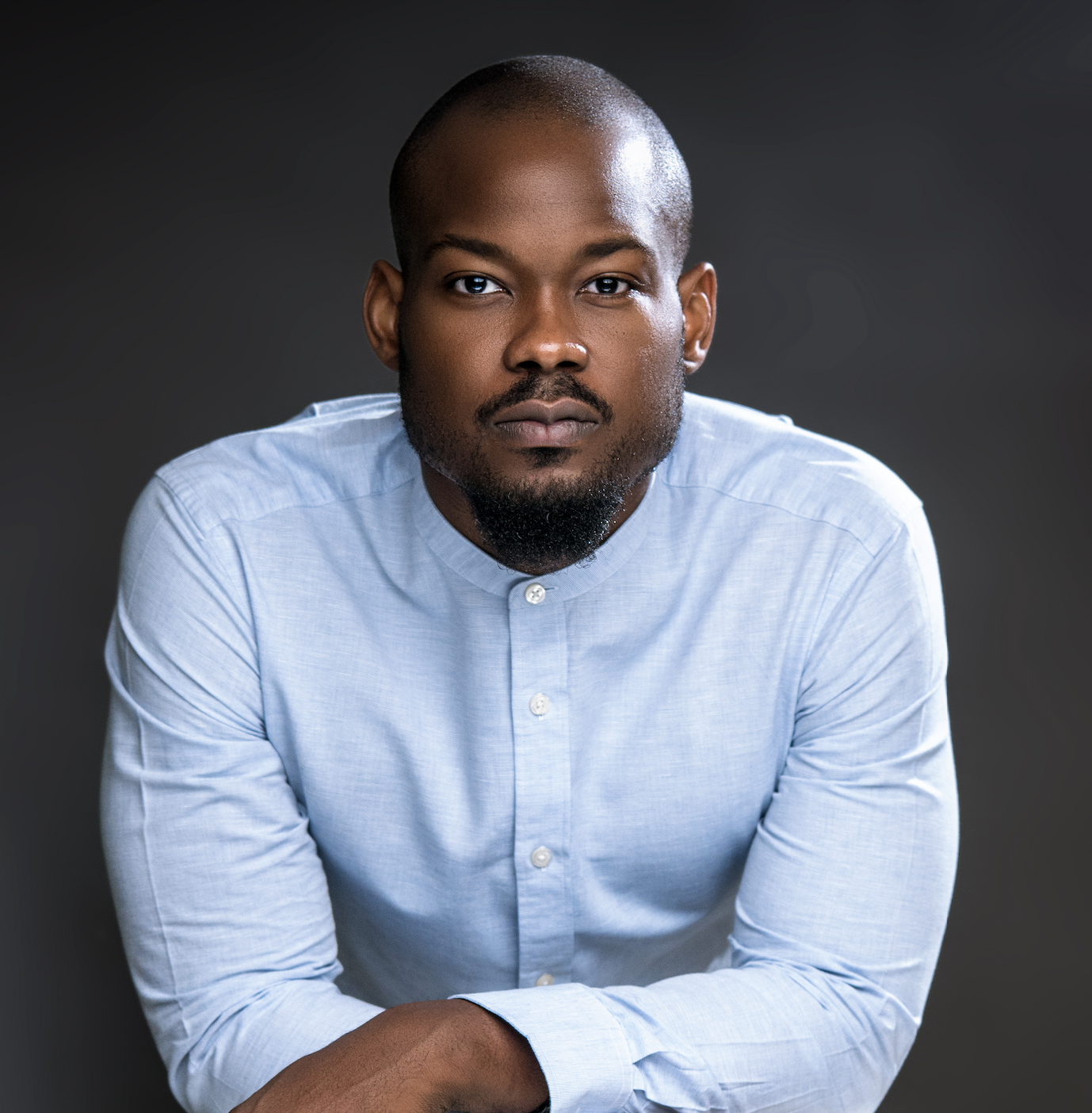 Lere Awokoya, an experienced marketing expert, has been promoted to the position of Chief Marketing Officer at Jumia. Previously, Lere served as Head of Brand for the leading e-commerce platform, where he was responsible for the company's brand strategy and execution.
In his new role, Lere will oversee all marketing activities across Jumia's portfolio of brands, including Jumia Mall, Jumia Food and Jumia Pay. He will be responsible for developing and implementing marketing strategies that drive growth and customer engagement, as well as leading a team of marketing professionals.
"I am honoured to be promoted and grateful for the recognition of my contributions to the company," said Lere. "I am excited to take on new challenges and continue working towards Jumia's mission of improving people's lives by providing for their everyday needs. I am motivated to work even harder and exceed expectations in my new role".
Lere brings over a decade of experience in marketing and brand management to his new position. Prior to joining Jumia, he worked with several multinational companies, including Betway and Moet Hennessy.
"We are thrilled to have Lere as our new Chief Marketing Officer," said Massimiliano Spalazzi, CEO of Jumia Nigeria. "Lere has been instrumental in shaping our brand and driving customer engagement, and we are confident that he will continue to deliver exceptional results in his new role."
Listed on the New York Stock Exchange, Jumia is Africa's leading e-commerce platform, offering a wide range of products and services to customers across the continent. With Lere at the helm of marketing, the company is poised to continue its growth trajectory and cement its position as a leader in the industry.