MarkHack 1.0: LiveBIc Clinches First Prize as Eko Innovation Centre and GDM Group call for Technological Innovation to Disrupt Marketing Landscape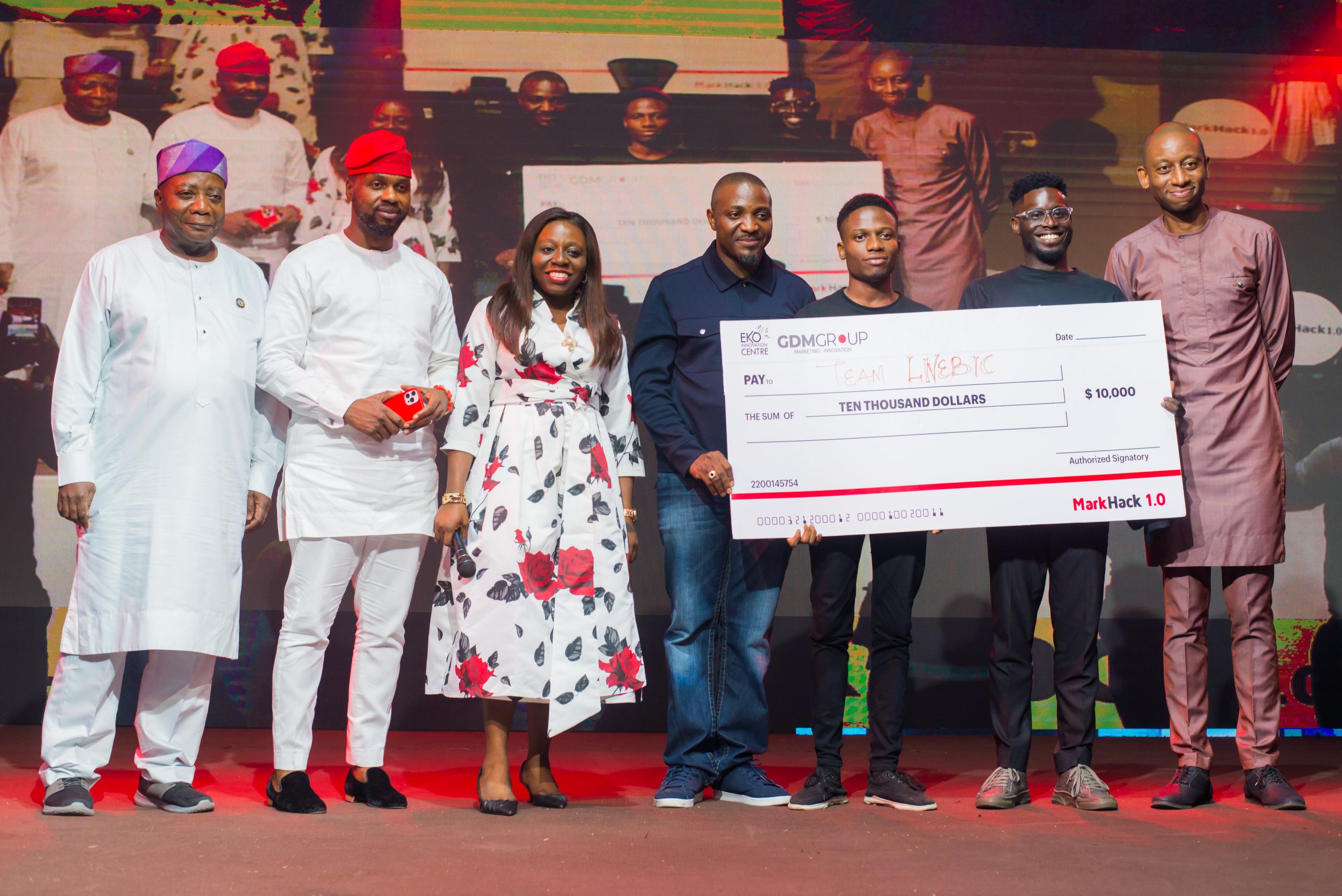 L-R: Hakeem Popoola Fahm, Lagos State Commissioner for Science and Technology; Debola Williams, Group CEO, Red for Africa; Tolulope Tomori Adedeji, Marketing Director, Anheuser-Busch InBev; Victor Afolabi, Founder of Eko Innovation Centre and Curator of MarkHack 1.0; LiveBIc, Winner of MarkHack 1.0, Ernest Ogbanefe and Shadrach Akao; and Tunbosun Alake, Special Adviser to the Lagos State Governor on Innovation and Technology at the closing ceremony and Gala-night of the maiden edition of the media and marketing Hackathon tagged "MarkHack 1.0" organized by Eko Innovation Centre and GDM Group which was held in Lagos recently.
In what has proven to be game changing and a first-of-its-kind in the Nigerian media and marketing space, winning innovations have emerged at the grand finale of the maiden edition of Nigeria's first marketing and media Hackathon tagged 'MarkHack 1.0' organized by the Eko Innovation Centre in collaboration with GDM Group.
LiveBIc, which comprised Shadrach Akao and Ernest Ogbanefe emerged the overall winners from a list of 10 finalists involved in the pitch at the finals of the hackathon. LiveBIc won the star prize of $10,000 for developing a new platform for content creators to market and deliver their content.
Sprayme clinched the second position and $4,000 prize money for innovating a new way for social gifting and content monetization; Reelbuzz emerged the third winner with $3,000 for creating an intuitive platform that helps brands connect and command higher brand loyalty; Innovatoras took the fourth position as well as $2,000 prize money for directing the leads for businesses and turning them to paying customers and Monify Cookies, fifth position with $1,000 for developing a browser tool that provides its users the ability to block all unsolicited ads and earn money from allowed ads.
The winners and runners-up will also get working space at Eko Innovation Centre, while all ten (10) finalists will have access to join the EIC accelerator program and GITEX Global pitch event in Dubai.
Recall, that the best 10 teams with the most viable concepts went head-to-head at the finale for the $20,000 prize pool and an acceleration programme with up to $50K equity investment to get their products ready for the market among other benefits.
Speaking on the initiative and what inspired it, Victor Afolabi, Founder, of Eko Innovation Centre, and Curator MarkHack 1.0 said, MarkHack 1.0 is a gathering of innovators, entrepreneurs, Policymakers, and Marketing Professionals, to create solutions to real-life Marketing challenges in an intense period of time. Using creativity, technology, and mentoring, resulting in prototypes, fresh new concepts, and innovative usages of tech for Marketing and Media.
He added that "Seeing how technology has disrupted global industries all over the world, we perceived that the marketing and media industry was ripe for disruption. However, they are two things, it is either we collaborate with stakeholders in the industry to create the disruption we anticipate or we allow disruption to happen to us, and we choose to do the former."
"The former involves working with over 100 organisations and representatives from the various organisations to co-create together and disrupt that which we anticipate. That co-creation gave birth to what we call MarkHack. We brought together experts in the industry across sectorial groups from clients, agencies, professionals, technology experts, venture capitalists, policymakers, regulators and we all came together to come to create the MarkHack," he said.
On his part, Hakeem Popoola Fahm, Commissioner of Science and Technology, Lagos State applauded the organizers for the laudable initiative and stated that it is a testament to the success of Governor, Babajide Sanwo-Olu's commitment to making Lagos a smart city by digitalizing its operations and providing an enabling environment for technology innovations to be given birth to. He added that MarkHack 1.0 has shown that Marketers and media practitioners can digitalize operations and the state government would continue to support the ecosystem.
Similarly, the Special Adviser, Innovation and Technology to the Governor of Lagos State, Tubosun Alake said the government has been supporting various research works through Lagos State Science Research and Innovation Council (LASRIC) across multiple industries including the marketing industry and it won't rest on its oars in actualizing the smart city agenda of the present administration.
Earlier in the programme, the President of the National Institute of Marketing of Nigeria (NIMN), Idorenyen Enang while delivering his keynote address at the event urged marketers to continue to innovate, and know how to use their channels effectively. He had also emphasized that marketing is not merely about integrated marketing communication, adding that innovators require to follow laid-down principles of marketing.
Similarly, in a fireside chat, Franklin Ozekhome, CEO & Head of Growth, Identiture Africa; Seyi Tinubu, CEO/Chairman, Loatsad Promomedia; and Muyiwa Aleshinloye, Head of Marketing, Wakanow called on marketers to take advantage of technology to grow their brands as Metaverse, Artificial Intelligence, and others are being deployed to ease business operations.
The organizers of the event, Eko Innovation Centre and GDM Group revealed that over 500 individuals registered to participate in the hackathon from 72 locations, 5 countries (which includes Nigeria, California- USA, Kenya, Pakistan, and London), and 3 continents (Africa, Europe, and North America).
The participants were split into teams of 5 and were required to work together for 3 weeks, brainstorm, and come up with new concepts based on their areas of focus. They were also sub-grouped into 8 focus areas which include consumer experience, media consumption, consumer recruitment & interaction, trade & retail engagement, analytics and metrics, events marketing, media monetization, and content creation.
Each team pitched their ideas to a respected Jury of experts in the subject matter, and the best 10 teams were picked by the Jurors before only five emerged winners at the grand finale. Overall, the hackathon had 21 Mentors, 30 Selection Jurors, 8 Speakers, and 8 Final Jurors who partook in the event and are the industry's best with decades of experience in marketing, media, technology, and business management, and others.
The winners were judged by professionals which include Steve Babaeko, CEO/Chief Creative Officer, X3M Ideas & President, Association of Advertising Agencies of Nigeria; Iquo Ukoh, Director, Board of Directors, Letshego Microfinance Bank Ltd; Uwem Uwemakpan, Cofounder of Ingressive Capital; Tolulope Tomori Adedeji, Marketing Director, Anheuser-Busch InBev; and Debola Williams, Group CEO at Red Africa.
Others are Joseph Agunbiade, Cofounder, BudgIt; Kayode Oladapo, Assistant Regional Manager for Zone AOA (Africa, Oceania, and Asia), Nestle; and Jide Sipe, Head, Marketing and Corporate Communication, Ecobank Nigeria.
VPD Money Processes $200m As Transaction Growth Hits 2548%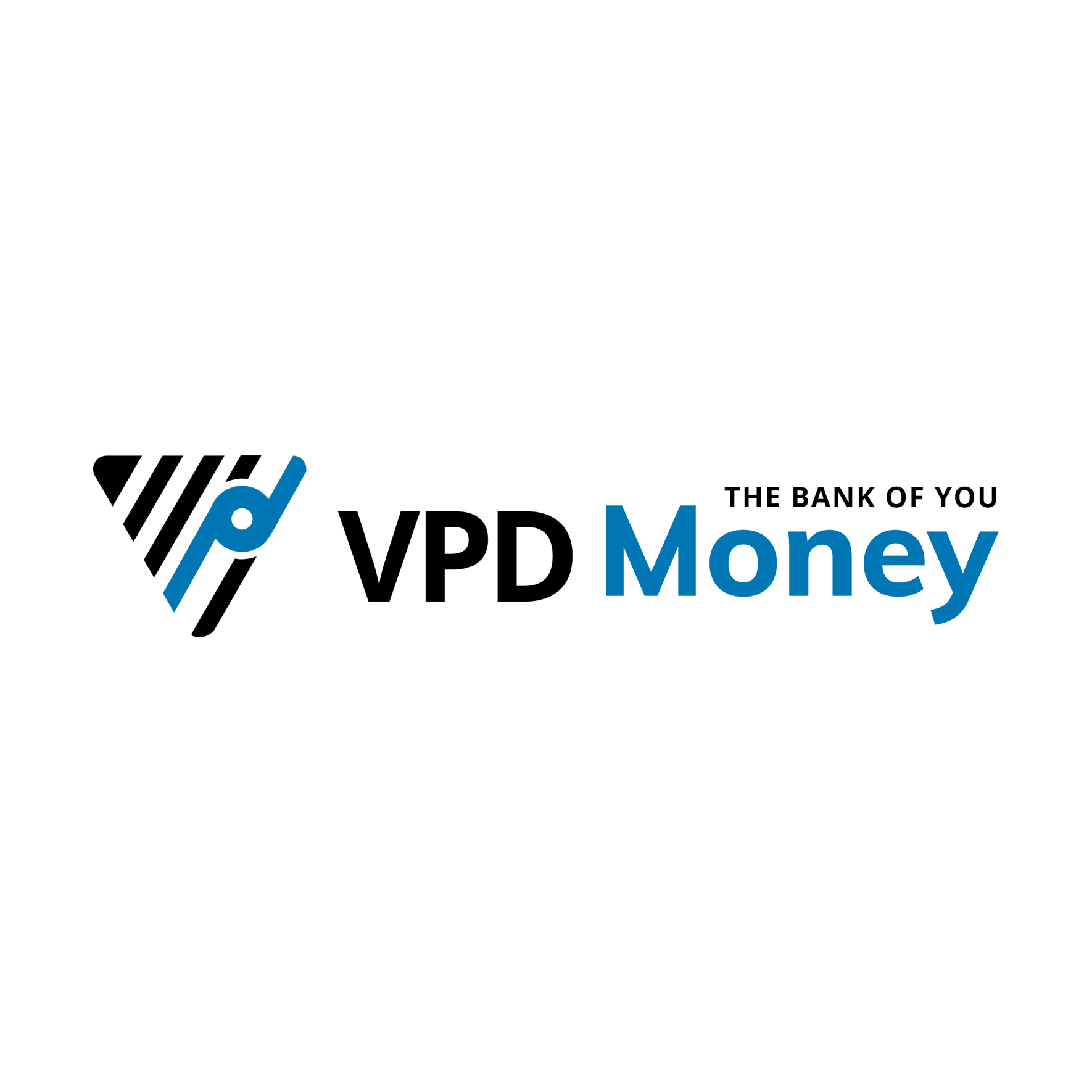 VPD Money, fintech, $200 million, transaction, Nigerian businesses, digital bank, neo-bank, , Mohammed Adeleke Liadi, Nigerian businesses, small and medium enterprises (SMEs), Africa, unifying wallet, bank account and AI-powered savings, unbanked people,
with volume rising to over 2,548 per cent for its customers since inception of operation two years ago.
The neo-bank with big dreams for the signed strategic partnership with key players in the industry both home and abroad, which has enabled it to on boarded over 50,000 customers to date.
VPD Money is a Pan-African fintech that has leveraged on partnerships to introduced unifying wallet, bank account and AI-powered savings experience at a very affordable cost, thereby lowering barrier to entry and providing access and opportunities to the outrageous over 1.7 billion unbanked people in the world (350 million of which are in Africa), as well as giving them the capability to create a "customized-banking" experience.
VPD Money's Co-founder and Senior Product & Project Manager, Mohammed Adeleke Liadi, said the fintech startup instead of creating another typical incumbent or commercial bank, that have not catered to the unbanked or creating another generic digital bank, created a soothing platform for the unbanked and underserved. The unbanked people doesn't necessarily mean they don't have a job but the cost of entry to financial service is just too high for them. They have uncertainty to the benefits of being in the financial realm and of course, a rational decision, hence, they stay unbanked," he said.
"Both individuals and businesses (SMEs) are using VPD Money services at the moment to customize their own banking experience as they deem fit. That's why we tag it the "Bank of You".
Google Stakes $4m Funding for Startups In Africa and Europe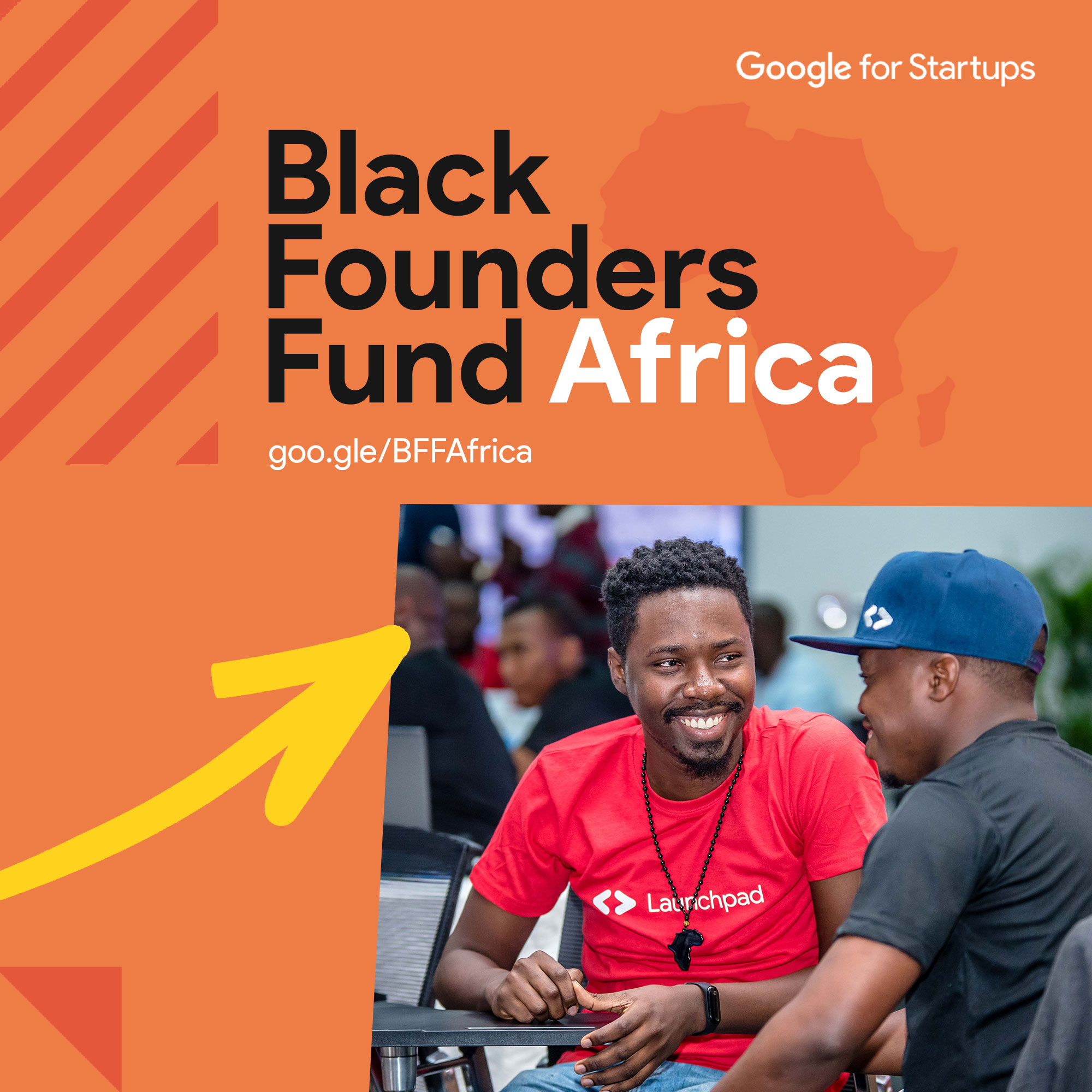 Google has committed $4 million to support eligible black-founded startups in Africa and Europe in line with its commitment to digital transformation and support to black-founded startups.
Startups operating and headquartered in Africa or having a legal presence on the continent are eligible to apply for the Black Founders Fund.
Other eligibility criteria for startups that wish to apply are that the business should be benefiting the black community or that early-stage startups have black founders or diverse founding teams. The startups should be building for Africa and the global market, have the growth potential to raise more funding, create jobs and generally be making measurable impact.
Upon selection, the startups will receive up to $150,000 equity-free cash awards and up to $200,000 per startup in Google Cloud credits, support in the form of training, and access to a network of mentors to assist in tackling the challenges unique to each startup. The applications for the third cohort will close on 26 March, 2023.
AfricaTech Awards to Honour Tech Entrepreneurs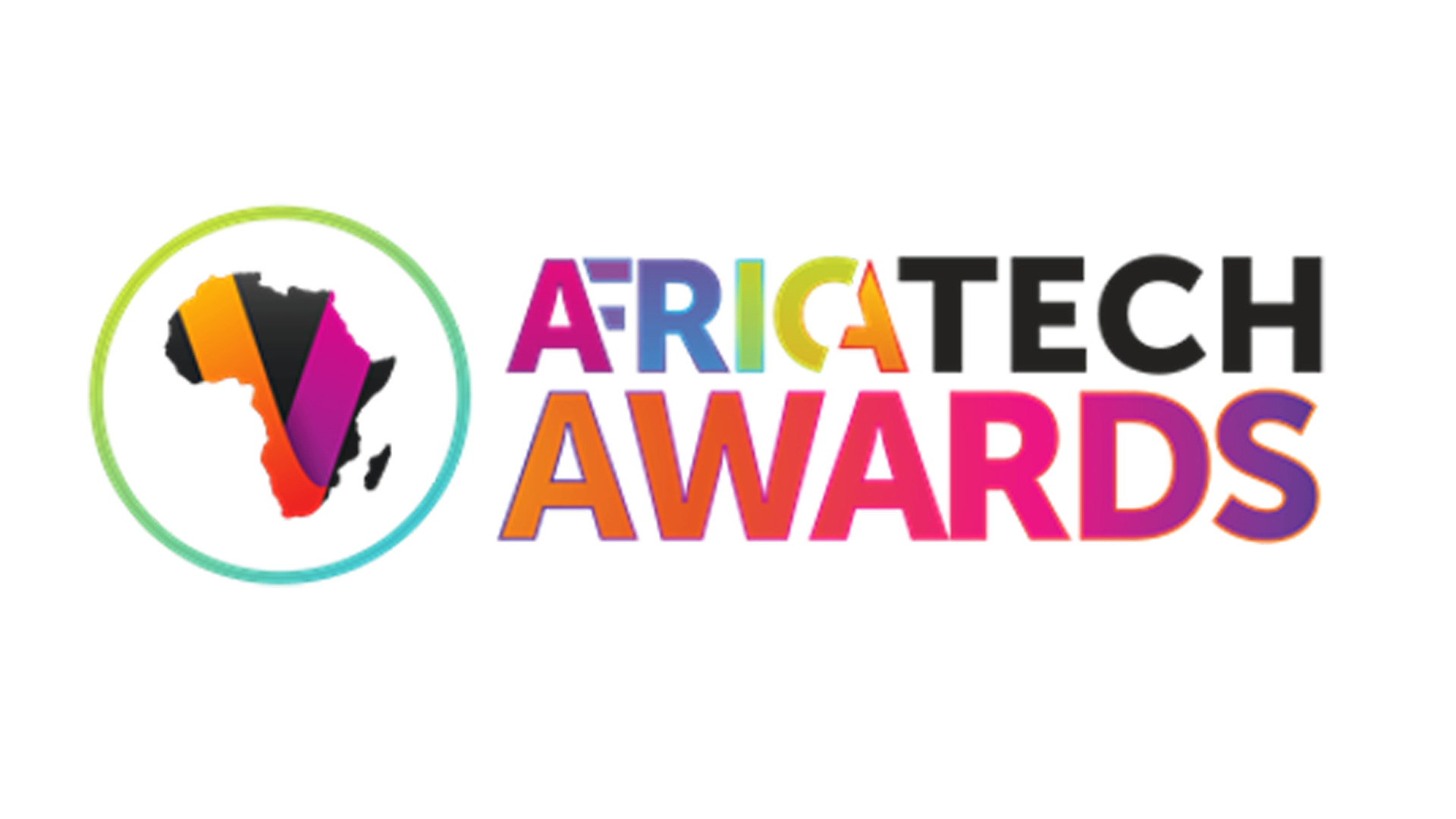 IFC and Viva Technology today announced the second edition of the AfricaTech Awards, an initiative to spotlight Africa-focused companies with innovative solutions addressing key development challenges linked to climate change, health care, and financial inclusion.
Founders are invited to apply for the awards in three categories – climate tech, fintech, and health tech – on the awards' website from February 27 to March 12, 2023. The winners of the awards will gain access to leaders and top executives in the tech industry and increased visibility among global investors, including IFC, one of the largest venture capital investors in emerging markets.
The inaugural edition of the awards launched last year attracted more than 300 applicants. WEEE Centre won the award in the climate tech category, Click2Sure in fintech, and Chefaa in health tech. Tech entrepreneurship can help drive economic growth in Africa and promote innovation and competitiveness in key sectors of the economy, including financial services, logistics, commerce, energy, and agriculture.
The 2023 AfricaTech Awards are part of IFC's strategy to support tech ecosystems in emerging markets by providing startups with the capital, market expertise, and networks they need to scale. The winners of the AfricaTech Awards will be announced at Viva Technology 2023 from June 14-17 in Paris. Knowledge partner Deloitte will help shortlist the top 15 startups under each sector category. After a second round of review by the awards judging panel, the top three startups in each category will be invited to join Viva Technology in Paris and pitch their innovative solutions in front of a global audience of investors, government representatives, and top tech executives.