Ecobank Transnational Incorporated Appoints Tomisin Fashina as Group Executive, Operations & Technology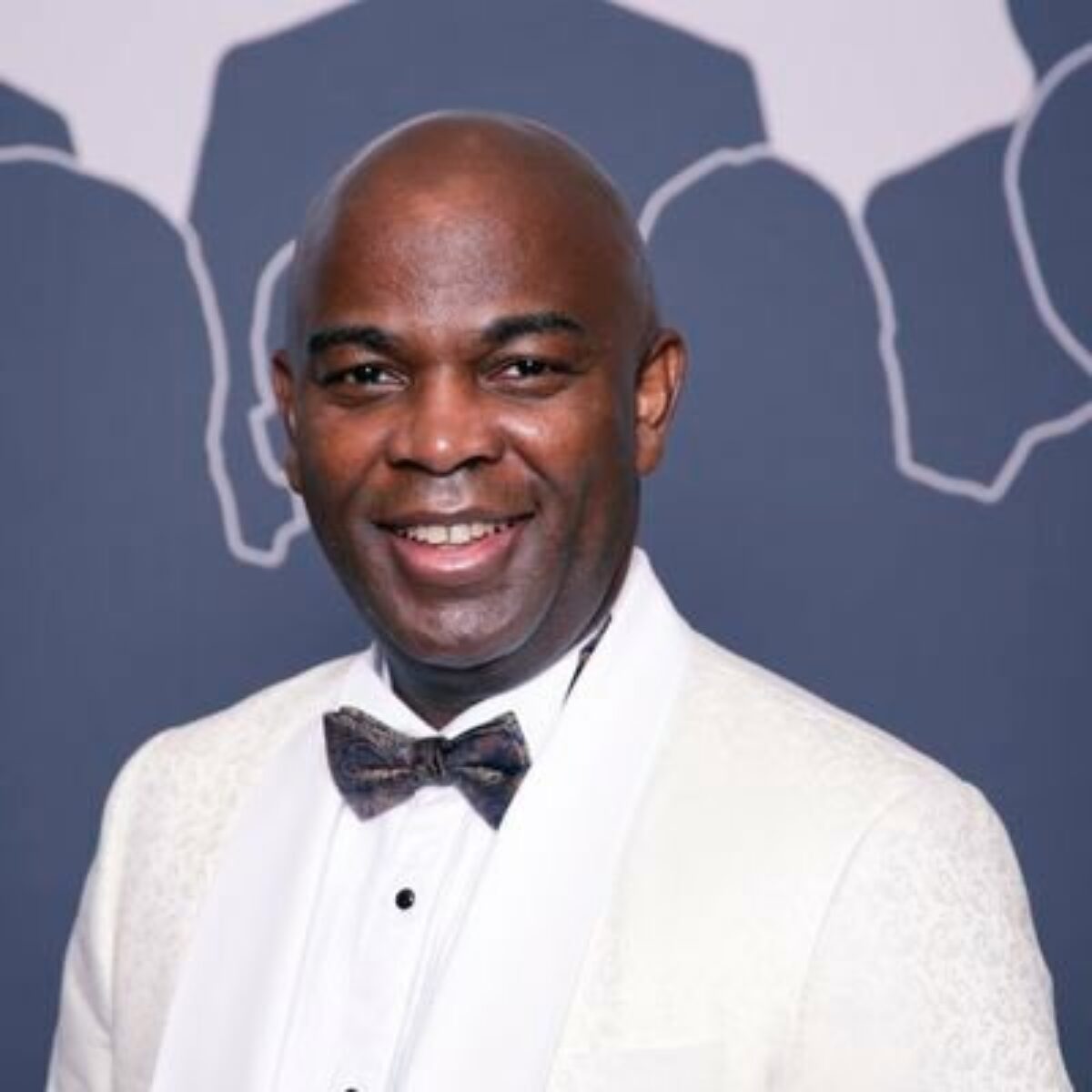 Ecobank Transnational Incorporated (ETI), parent company of the Ecobank Group, announces that Tomisin Fashina has been appointed as its new Group Executive for Operations & Technology, a position he will now hold in addition to his existing role of Managing Director of eProcess International.

Ade Ayeyemi, CEO Ecobank Group said: "The rapidly accelerating digital adoption by Africa's citizenry and businesses, together with the explosion in ecommerce across the continent, is driving transformation throughout the banking and payment sectors. Winning across operations and technology is essential for the Ecobank Group's short, medium and long-term success, and is an integral requirement of our ongoing determination to continue to meet the evolving expectations of our customers. Tomisin is well experienced to ensure this, and his new role provides him with an overarching view of our operations and technology functions."

Tomisin has over 30 years of experience, predominantly in technology management and financial services. Before joining the Ecobank Group, Tomisin was the Chairman of the Board of Directors of Steward Bank Harare Zimbabwe. He has also been Chief Executive Officer for Yookos, a social media company, and has held several positions at Barclays Bank, including General Manager & Head, Transactional Banking Products, and Channels Management and Director, Cash Management & Payments. Prior to this, at Citigroup South Africa, he held leadership roles in its Global Transaction Services as Division Head & Director, Client Delivery, sub-Saharan Africa; and Division Head, Electronic Banking & Implementation, sub-Saharan Africa.

Tomisin has a BSc degree in Computer Engineering from Obafemi Awolowo University, a Master of Business Administration in Marketing from the University of Lagos and a PhD in Business Management in Leadership from Capella University, Minnesota, USA.

Dr. Fashina succeeds Eddy Ogbogu as Group Executive, Operations & Technology, following Eddy's recent retirement after serving the Group for 11 years.
Nigeria's Uche Ogboi Appointed CEO of Africa's E-Logistics Startup, Lori Systems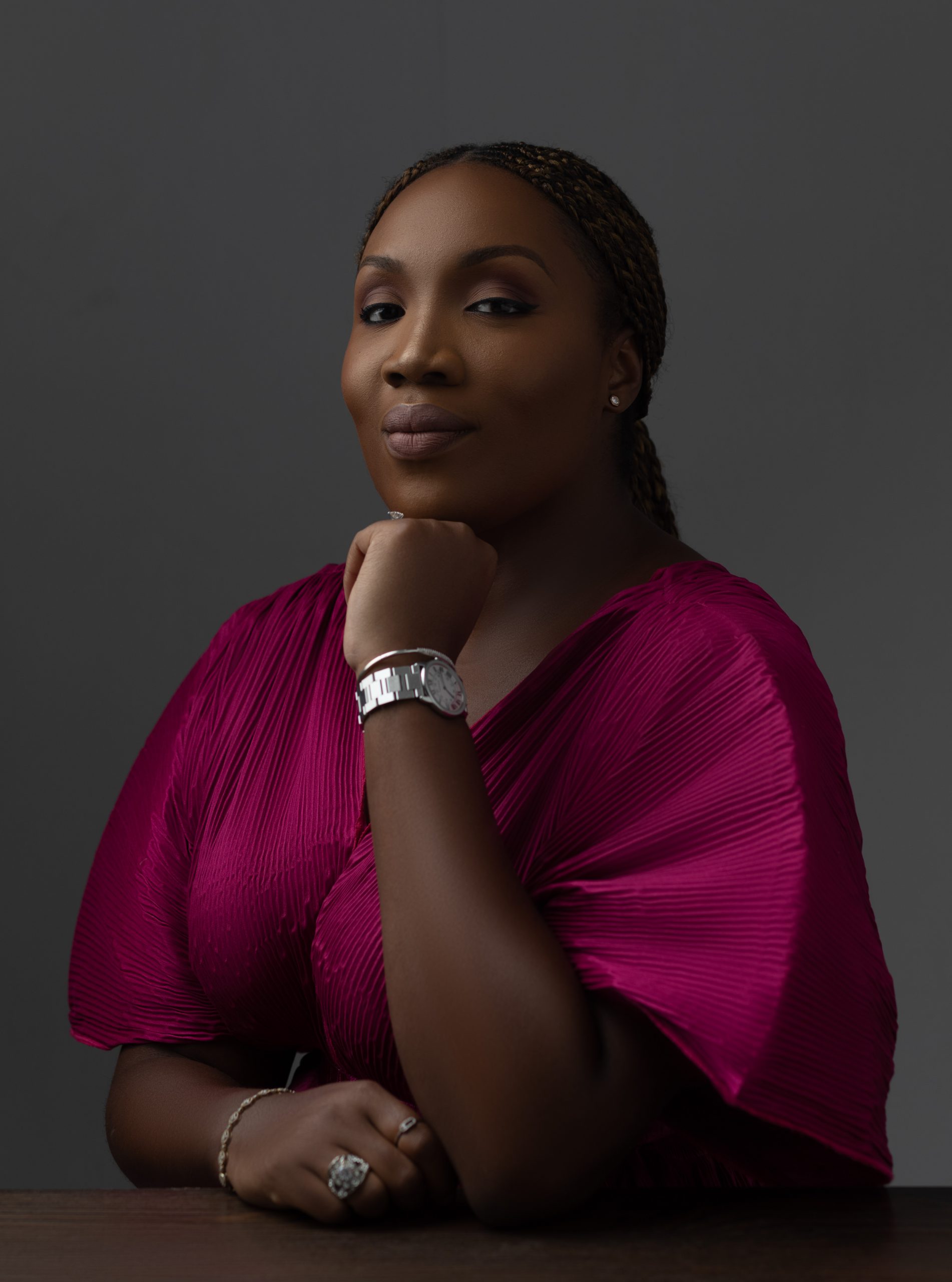 Lori Systems, the leading e-logistics platform in Africa, today announced the appointment of Uche Ogboi as its Chief Executive Officer. The announcement was made via a Medium post by the company's co-founder and outgoing CEO, Josh Sandler.
In the post titled "Welcoming Lori's New Powerhouse CEO," Sandler revealed that Ogboi's appointment is a "product of many months of reflection about what it has taken to make Lori Africa's leading logistics software and what it's going to take to grow Lori into a multi-billion dollar company."
Sandler, who will be moving on to serve as Executive Chairman of Lori's board, went on to write that Ogboi who has been the company's Chief Operating Officer since 2019 has been a key part of Lori's success story. "I am confident that as CEO, she will drive Lori into a period of unprecedented innovation and growth," he wrote. "There's no better person to mobilize the market opportunity and execute on our mission to lower the cost of goods in frontier markets."
Speaking on the appointment, Mengqiu Wang, Lori Board Member and Founding Partner of Crystal Stream Capital said, "On behalf of the Board of Directors, we are delighted to announce Uche Ogboi as Lori's incoming CEO. With Uche's operational excellence and strong vision, we are confident she will continue to advance Lori's commitment to sustainable growth."
Ogboi also stated, "I joined Lori because I was deeply captivated by the mission and inspired by the team driving it. Josh is a visionary and has built something radically special in Lori. As CEO, I am committed to continue executing on our vision and scaling the platform to new markets. I am grateful to Josh, Jean-Claude, and the board for this tremendous opportunity and excited to start delivering on the exciting plans ahead."
As Lori's COO, Ogboi has recorded significant success growing Lori's Nigeria business 10X in less than a year. In East Africa, loading times and border crossings improved to 6 hours, whereas it was 72 and 48 hours respectively when Lori started.
Before Lori, Ogboi served as a Principal, Investments at the pan-African venture capital firm, EchoVC Partners, investing in and scaling startups across various industries and markets. Prior to joining EchoVC, she worked at Citi as an Investment Banker and was involved in deploying over $8 billion of capital across various regions including Sub-Saharan Africa and Europe.
"Time and time again Uche has proven herself to be a brilliant operator and strategic partner, outperforming during times of market stability and difficulty. The immense trust and confidence I have in her was the key reason I was able to make the difficult decision to transition from the role of CEO. Building Lori has been one of the most meaningful experiences of my life, and I feel lucky that Uche has agreed to lead Lori into the next chapter. I am excited to continue to support Uche, our team, and mission as Executive Chairman," said Sandler.
Founded in 2016, Lori, a pan-African company, is the leading e-logistics platform in Africa, seamlessly coordinating haulage in frontier markets. In 2020, the company was selected as a "Technology Pioneer" by the World Economic Forum. E-logistics companies have become some of the highest growing startups globally, and in Africa, Lori is at the forefront. Ogboi will assume the position of CEO effective July 1.
Buhari Congratulates Ogunsanya On Appointment As Airtel Africa CEO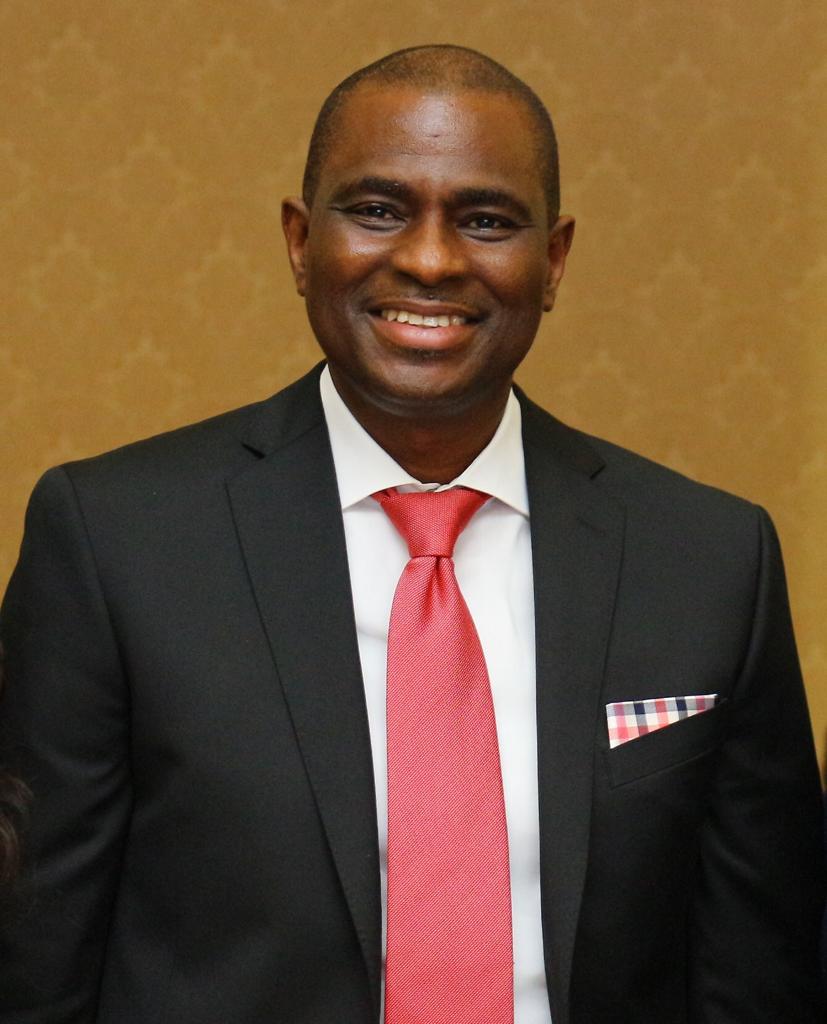 The elevation of the Managing Director/ Chief Executive Officer of Airtel Networks Limited, Mr. Segun Ogunsanya, to MD/CEO of Airtel Africa Plc, has received plaudits from President Muhammadu Buhari, who says the flag of Nigeria has been hoisted proudly across the African skyline once again.
Congratulating Ogunsanya, the President says the appointment has once again proven that Nigeria has a surfeit of quality professionals, who can hold their own in any part of the continent, and even beyond.
In a statement signed by special adviser to the President, Femi Adesina, President Buhari stated that, with the cognate experience of the new MD/CEO for Africa, which spans consulting, banking, fast moving consumer goods, and telecommunications, he would acquit himself creditably in his new role, and repeat the strides that made him position Airtel Nigeria as the second largest telecommunications company by revenue, serving over 50 million customers.
He urged younger Nigerians to draw inspiration from Ogunsanya, saying with focus, dint of hard work, and resourcefulness, they would reach the peak of whatever careers they have chosen for themselves. The new CEO, an electronics engineer and chartered accountant, joins the board of Airtel Africa Plc from October 1, 2021.
"The reward for hard work is more work," said President Buhari, as he wish Ogunsanya greater successes ahead.
Trans-African Youth Initiative Honours Tim Akano and New Horizons With Awards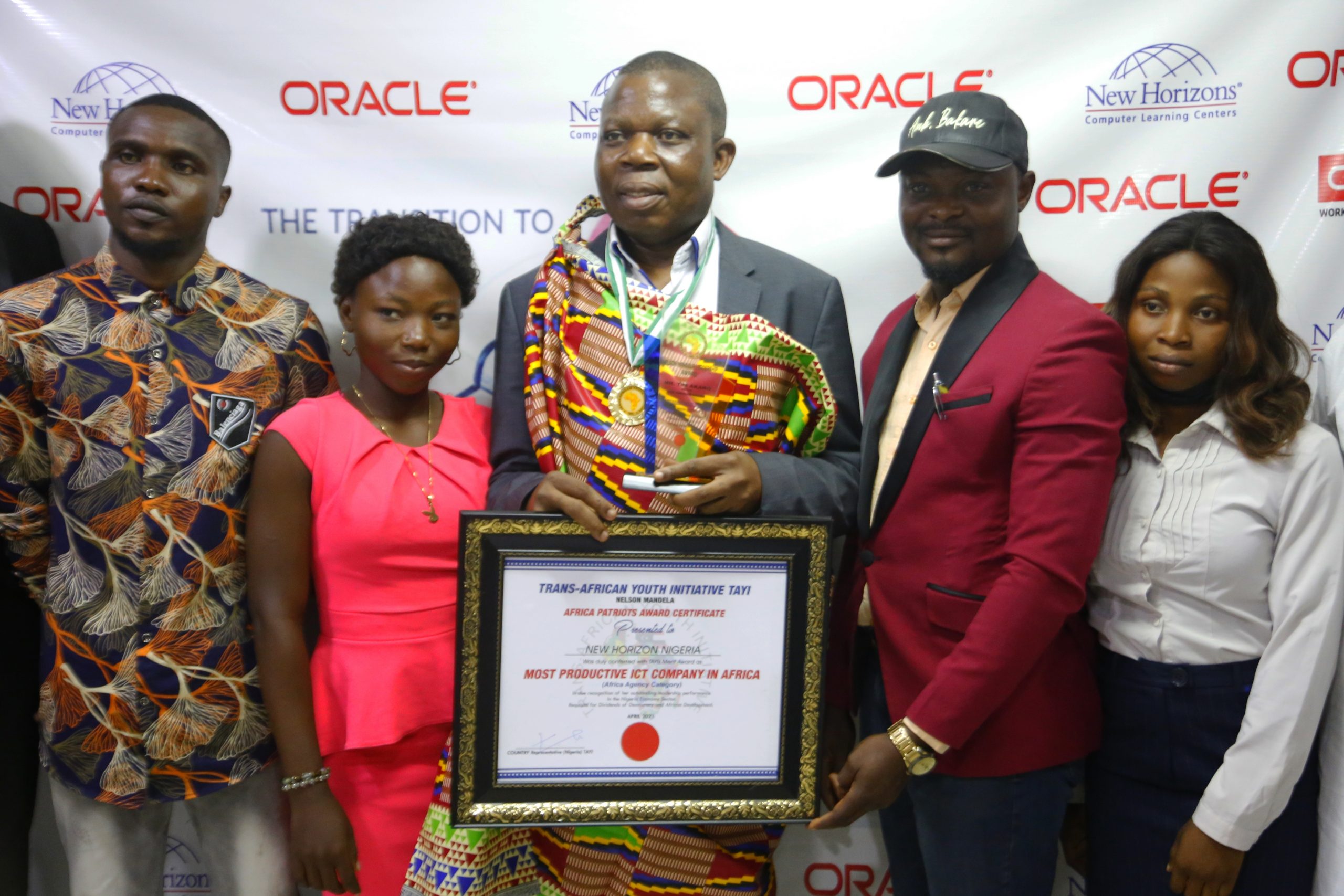 The Trans-African Youth Initiative (TAYI) has honoured information technology expert and Mnagaing Director of New Horizons Nigeria, the world's largest private information technology and e-business training company with the African Patriotic Leader of the Year award.
His company, New Horizons Nigeria was also awarded the 'Most productive ICT Company in Africa'.
Country Representative of TAYI, Bakare Luqman, while presenting the awards, said that the awards were in recognition of the contributions of New Horizon in the development of ICT and nation building in Africa. He added that students of Science and Technology in Kumasi, Ghana in the TAYI's youth convention held recently nominated Mr. Akano.
He noted that the dream of building a better society is sacrosanct and tedious but can be achieved through a collective and collaboration effort from all parts of the society.
"A society can be moved to greater heights and higher ideas only by the number and strength of dreamers, thinkers, and achievers available to it. Giving expression to these dreams require continuous dose of patriotism, selflessness, determination and courage to trudge on against all odds, as being exemplified by our recipient of today's award," he stated.
Responding after his investiture, Akano said with what the Africa youths are doing in the financial technology segment and startup ecosystems, the continent would not be left behind in the emerging fourth industrial revolution.
"To go far in life, you must pay the price. Don't look for quick success but lasting one because the deeper your roots the difficult it becomes to eliminate you. And this depth is gotten through exposure to knowledge. Our brain capacity is as big as that of the whites, but the missing link is in the development of our mindset," he said.
Akano added that instead of blaming the leaders, efforts should be made towards individual mindset development. "If you decide to be focused in achieving your goals, nothing can stop you. What has been affecting us is that we have small ambition, and believe the lies the western world has sold to us of incapability. The danger with that is that we would not go the extra mile," Akano said.