Western Digital Unveils Three New SSD Solutions to WD Black Gaming Portfolio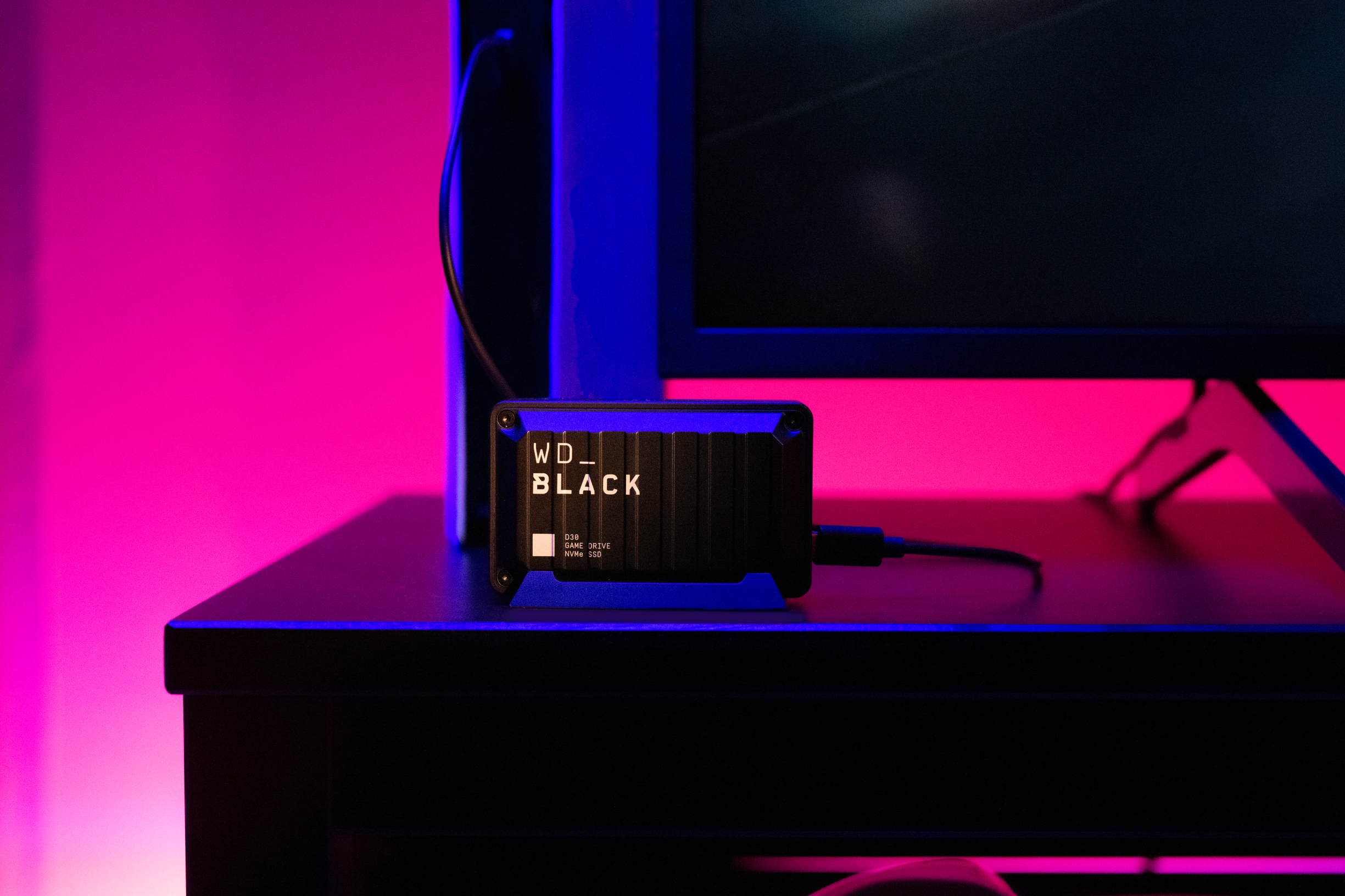 At its Flash Perspective event,Western Digital Corp. unveiled three new SSDs for its WD_BLACK™ portfolio of products, providing gamers around the world with fast, high-performance storage solutions to upgrade their PC and next-gen console gaming experience.
"Our WD_BLACK brand delivers a clear and simple promise to gamers – fast and reliable storage that enhances their gameplay," said Rob Soderbery, executive vice president and GM, Flash Business, Western Digital. "With today's new products, the WD_BLACK portfolio has diverse flash-powered solutions so that every gamer – whether they're just starting out or more advanced – can explore the rich worlds of today's most inventive games."
Living at the intersection of technology and entertainment, the newly introduced WD_BLACK gaming portfolio products delivers innovative storage solutions customized for the gamer. The WD_BLACK SN750 SE NVMe SSD allows enthusiast gamers level up their PC or laptop gaming experience with PCIe Gen4 technology and storage space for more games. With up to 30% less power consumption than its predecessor,laptop gamers can expect longer playtimes between charges.
For console gamers looking to minimize game load times, the WD_BLACK D30 Game Drive SSD features read speeds up to 900 MB/s. Gamers can spend more time playing games and less time deleting them with expanded storage for up to 50 games with capacities up to 2TB.Designed to perfectly complement next-gen consoles, the drive has a detachable stand for placement next to a system.
Also, the WD_BLACK D30 Game Drive SSD for Xbox is built to complement the Xbox console gaming experience. This officially licensed version of the WD_BLACK D30 Game Drive SSD offers accelerated speeds and capacity packaged in a compact Xbox-inspired design.
Gamers can plug in their drive and quickly begin building their game library or making room on their console for new titles, while also being able to play legacy Xbox One favorites directly from the drive. Included with purchase is a 1-month membership of Xbox Game Pass Ultimate with access to 100+ games on consoles and PC, plus online console multiplayer.
"Over the past few years, the graphics and fidelity of immersive game worlds have become more intense, and flash technology has become critical to enhancing the gaming experience. Gamers not only need more storage, they need speed for quick access so they can instantly step into these rich game worlds and experience games the way they're meant to be played," said Geoff Keighley, industry veteran and host of The Game Awards who spoke at today's event.
With the introduction of the new SSD Storage drives, Western Digital continues to lead in data infrastructure, driving innovation needed to help gamers capture, preserve, access and transform the gaming experience.
Samsung Launches New Galaxy A24 LTE In Nigeria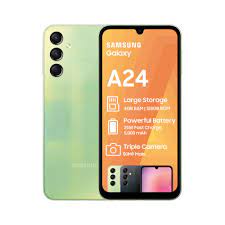 Samsung Electronics Nigeria said the newest edition of the popular Galaxy A series will give telephone users more options to stay connected and enjoy a remarkable mobile experience.
The electronics giant said the new Galaxy A24 LTE comes packed with amazing features and a clear mission to redefine awesome through a brilliant display, a brand-new design and a camera that shoots sharp and steady.
It said the device comes with a large storage capacity that allows you to safely keep your important documents, music, apps, downloads and collection of all your life's special moments captured in pictures and video.
The Galaxy A24 LTE boasts the latest software in Samsung's One UI 5.1, built-in memory of 4 or 6GB of memory and 128GB storage that is expandable by up to 1TB with MicroSD1.
According to the company, the device comes with Galaxy's signature design language that is inspired by Samsung's flagship line. From the back of the phone, the improved design sports a glossy finish and prism pattern back cover with a refined and polished camera deck.
The optimized ratio between the corner and the camera modules gives the phone a sophisticated look while the no camera housing is straight out of the apex Galaxy S series design playbook.
The phone's sleek and premium design is complemented by its exquisite flat body pattern. Moreover, you can stand out with one of the phone's three beautiful colors that include black, silver and light green.
TD Africa Expands Access To Ring Home Security Solutions in Nigeria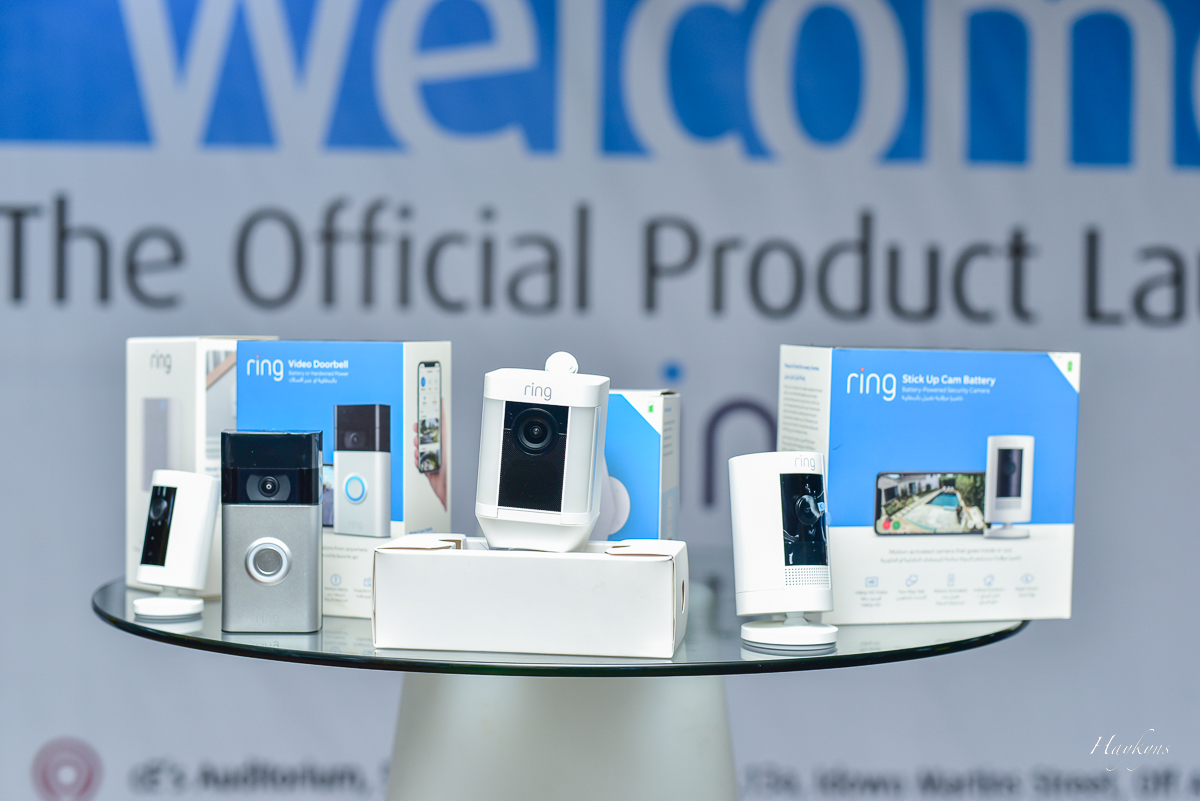 TD Africa, Sub-Saharan Africa's leading distributor of tech and lifestyle products, has announced an agreement to distribute select Ring devices in Nigeria.
The agreements revealed at meeting with its resellers on Thursday night in Lagos, TD Africa stated that it will leverage its growing network of channel partners and key resellers in extending the reach of Ring's cutting-edge solutions to millions of potential users across Nigeria.
By offering Ring devices for the first time in Nigeria, TD Africa and Ring can deliver home security solutions that are accessible and effective. Ring provides reliable, easy-to-install DIY home security products that offer customers peace of mind as they protect their homes.
While using devices like the Ring Video Doorbell (2nd generation), homeowners can see, hear and speak to anyone at their front door, from their compatible phone or tablet – even in the dark.
Ring devices provide an extra layer of security, through a variety of features. With Ring Video Doorbells and Security Cameras, users benefit from Motion Detection, Two-Way Talk, Night Vision, and more, all controllable via the Ring app. Plus, Ring has put features in place across all its devices to ensure privacy, security, and user control remain front and centre. Features vary based on the device and may be subject to a Ring Protect subscription.
The coordinating managing director, TD Africa, Mrs. Chioma Chimere disclosed that, "We are delighted to add Ring to a growing list of globally recognised brands we represent in Nigeria. Through this collaboration, we are confident of bringing the Ring range of intelligent home security solutions to the homes of many Nigerians through our nationwide network of channel partners.
Also speaking vice president– Emerging Markets, Ring, Mohammad Meraj Hoda said, "At Ring, our mission is to make neighbourhoods safer. We reimagined home security with products like Ring Video Doorbell, Floodlight Cam Wired Pro, and Stick Up Cams.
"Now, we're excited to work with TD Africa to expand our product availability in Nigeria. We look forward to working together to bring our products to residents and continue to provide peace of mind to more customers around the world," said.
Ring devices, including video doorbells, indoor and outdoor security cameras and a range of accessories, including solar panels, will be available from April 2023 in stores, shopping centres, malls, tech-focused markets and other retail locations in major cities across Nigeria. Customers can also expect in-store events and online specials to introduce this new product offering.
New Winners Emerge in Union Bank's Save & Win Palli Promo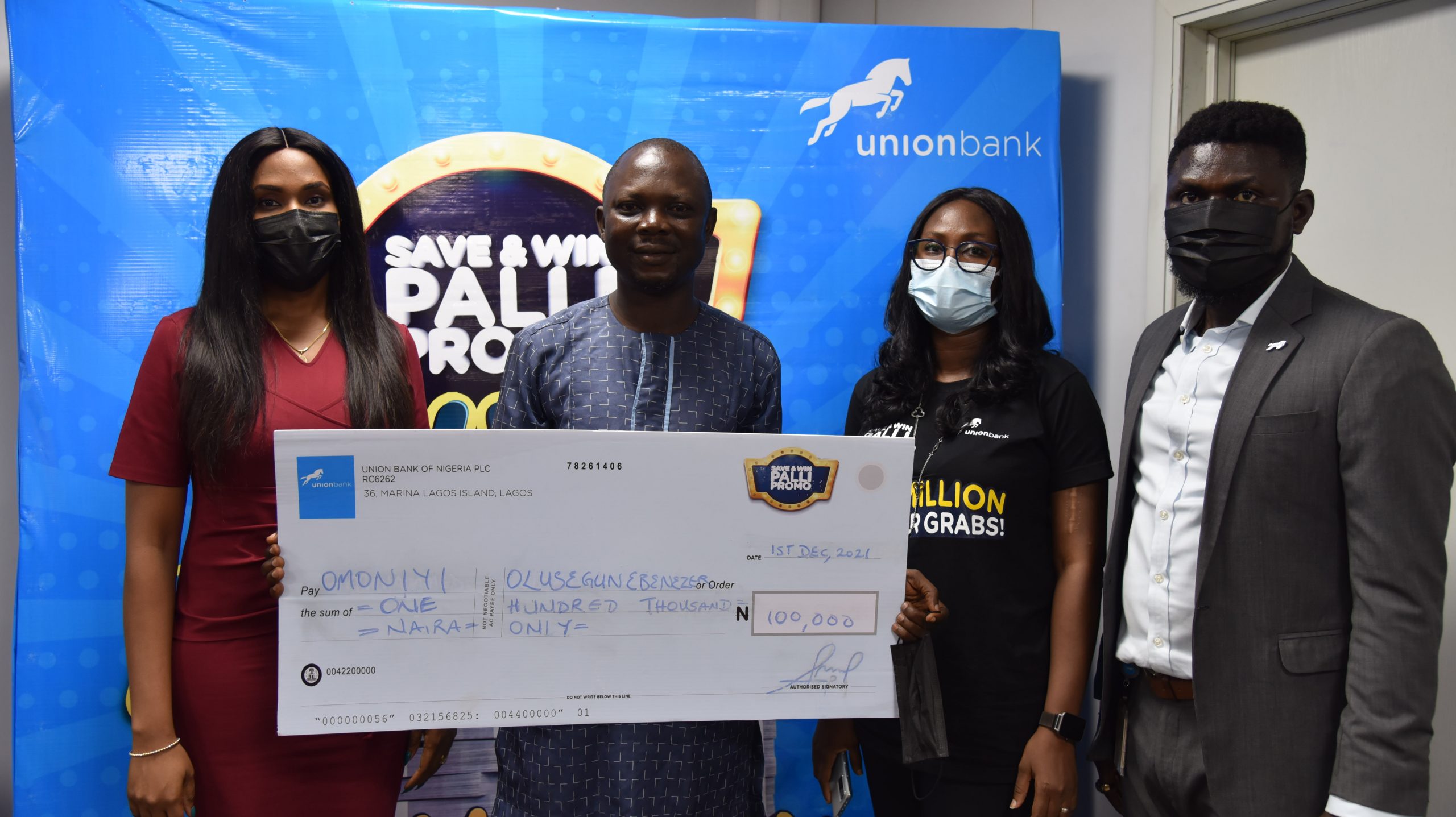 More winners have emerged from Union Bank's ongoing "Save & Win Palli Promo".
50 lucky customers nationwide each won N100,000 in the recently concluded monthly draw.
The winners were selected through a transparent live draw event monitored by relevant regulatory bodies and stakeholders. This marks the final set of monthly winners in the ongoing promo.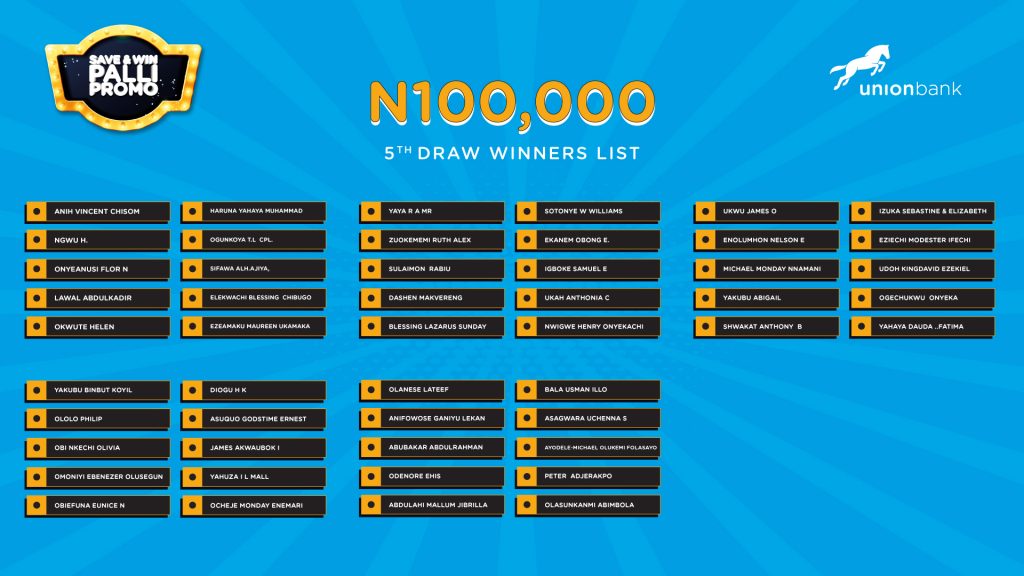 The Save & Win Palli Promo is a nationwide campaign by the Bank to give away a whopping N55 Millionto both new and existing customers, as a way of offering Nigerians some relief (a.k.a 'palliative') from the economic hardships brought on by the ongoing COVID-19 pandemic.
The Promo is now in its final run and will be coming to an exciting close at the end of December 2021. The final draw will see one lucky saver rewarded with the grand prize of 5 million naira!
With only a few weeks left to the finale, there is still an opportunity to join in and win. To participate, existing Union Bank customers can save a minimum of N10,000 this month. Prospective customers can download the UnionMobile app on their mobile phones to open an account or walk into any Union Bank branch nationwide. Returning customers can reactivate existing accounts by calling the 24-hour Contact Centre on 07007007000 or also visit anyUnion Bank branchs across the country.
For more updates on the Save and Win Palli promo, follow Union Bank on Facebook, and Instagram .