Western Digital Unveils Three New SSD Solutions to WD Black Gaming Portfolio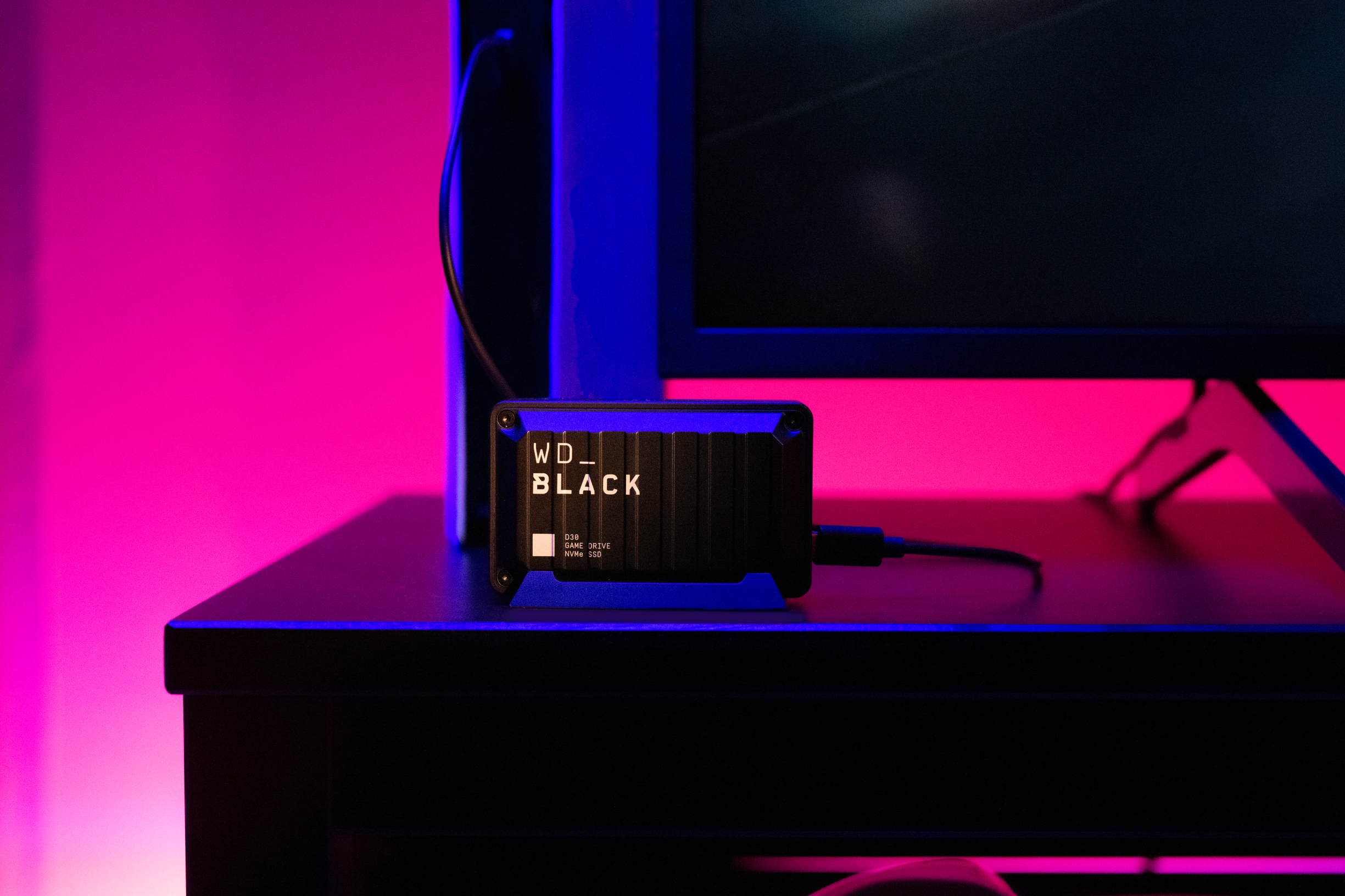 At its Flash Perspective event,Western Digital Corp. unveiled three new SSDs for its WD_BLACK™ portfolio of products, providing gamers around the world with fast, high-performance storage solutions to upgrade their PC and next-gen console gaming experience.
"Our WD_BLACK brand delivers a clear and simple promise to gamers – fast and reliable storage that enhances their gameplay," said Rob Soderbery, executive vice president and GM, Flash Business, Western Digital. "With today's new products, the WD_BLACK portfolio has diverse flash-powered solutions so that every gamer – whether they're just starting out or more advanced – can explore the rich worlds of today's most inventive games."
Living at the intersection of technology and entertainment, the newly introduced WD_BLACK gaming portfolio products delivers innovative storage solutions customized for the gamer. The WD_BLACK SN750 SE NVMe SSD allows enthusiast gamers level up their PC or laptop gaming experience with PCIe Gen4 technology and storage space for more games. With up to 30% less power consumption than its predecessor,laptop gamers can expect longer playtimes between charges.
For console gamers looking to minimize game load times, the WD_BLACK D30 Game Drive SSD features read speeds up to 900 MB/s. Gamers can spend more time playing games and less time deleting them with expanded storage for up to 50 games with capacities up to 2TB.Designed to perfectly complement next-gen consoles, the drive has a detachable stand for placement next to a system.
Also, the WD_BLACK D30 Game Drive SSD for Xbox is built to complement the Xbox console gaming experience. This officially licensed version of the WD_BLACK D30 Game Drive SSD offers accelerated speeds and capacity packaged in a compact Xbox-inspired design.
Gamers can plug in their drive and quickly begin building their game library or making room on their console for new titles, while also being able to play legacy Xbox One favorites directly from the drive. Included with purchase is a 1-month membership of Xbox Game Pass Ultimate with access to 100+ games on consoles and PC, plus online console multiplayer.
"Over the past few years, the graphics and fidelity of immersive game worlds have become more intense, and flash technology has become critical to enhancing the gaming experience. Gamers not only need more storage, they need speed for quick access so they can instantly step into these rich game worlds and experience games the way they're meant to be played," said Geoff Keighley, industry veteran and host of The Game Awards who spoke at today's event.
With the introduction of the new SSD Storage drives, Western Digital continues to lead in data infrastructure, driving innovation needed to help gamers capture, preserve, access and transform the gaming experience.
New Winners Emerge in Union Bank's Save & Win Palli Promo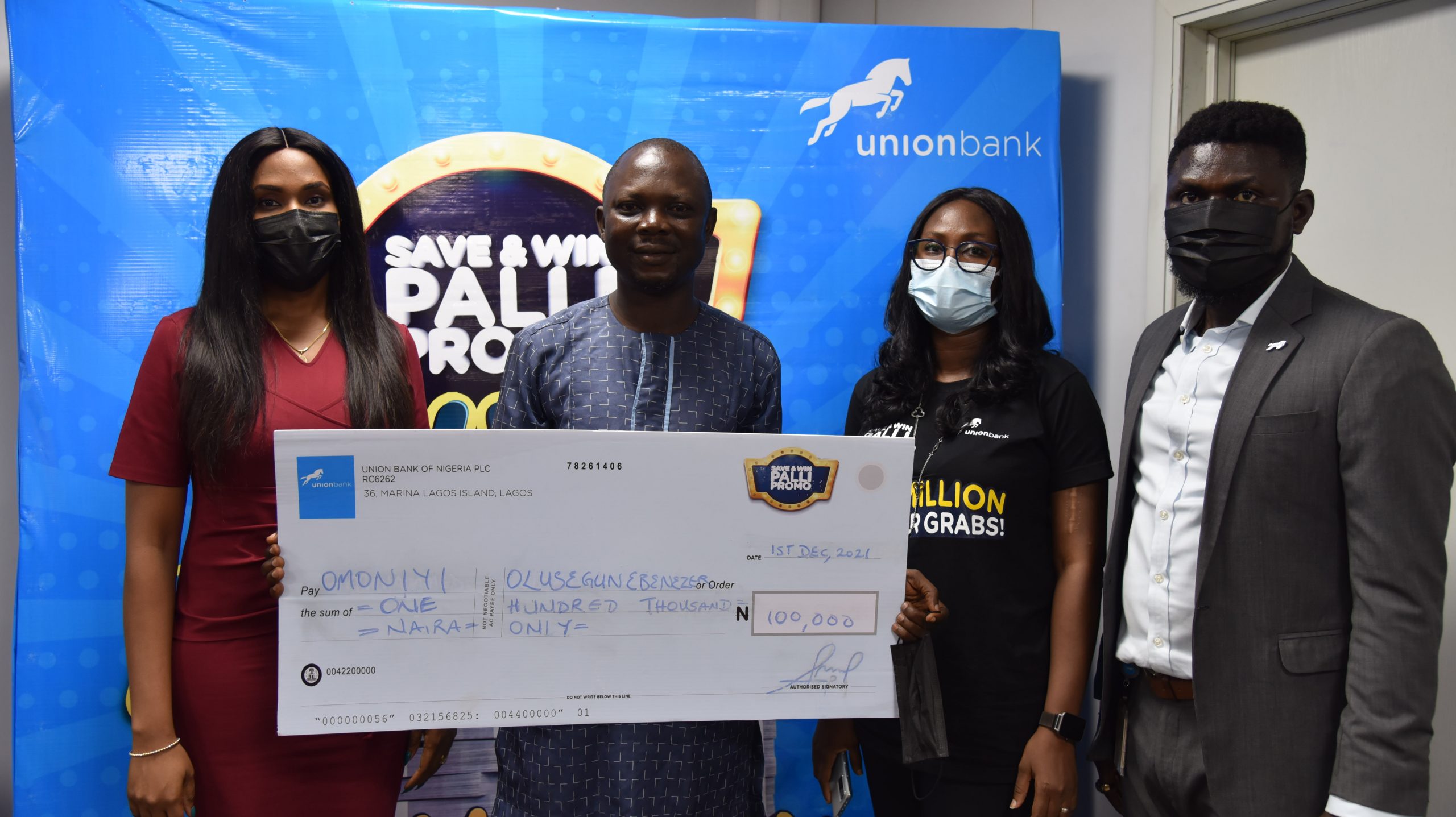 More winners have emerged from Union Bank's ongoing "Save & Win Palli Promo".
50 lucky customers nationwide each won N100,000 in the recently concluded monthly draw.
The winners were selected through a transparent live draw event monitored by relevant regulatory bodies and stakeholders. This marks the final set of monthly winners in the ongoing promo.
The Save & Win Palli Promo is a nationwide campaign by the Bank to give away a whopping N55 Millionto both new and existing customers, as a way of offering Nigerians some relief (a.k.a 'palliative') from the economic hardships brought on by the ongoing COVID-19 pandemic.
The Promo is now in its final run and will be coming to an exciting close at the end of December 2021. The final draw will see one lucky saver rewarded with the grand prize of 5 million naira!
With only a few weeks left to the finale, there is still an opportunity to join in and win. To participate, existing Union Bank customers can save a minimum of N10,000 this month. Prospective customers can download the UnionMobile app on their mobile phones to open an account or walk into any Union Bank branch nationwide. Returning customers can reactivate existing accounts by calling the 24-hour Contact Centre on 07007007000 or also visit anyUnion Bank branchs across the country.
For more updates on the Save and Win Palli promo, follow Union Bank on Facebook, and Instagram .
Court Adjourns NBC's Suit To Nullify Rite Food's Bottle Design Registration Till Jan. 12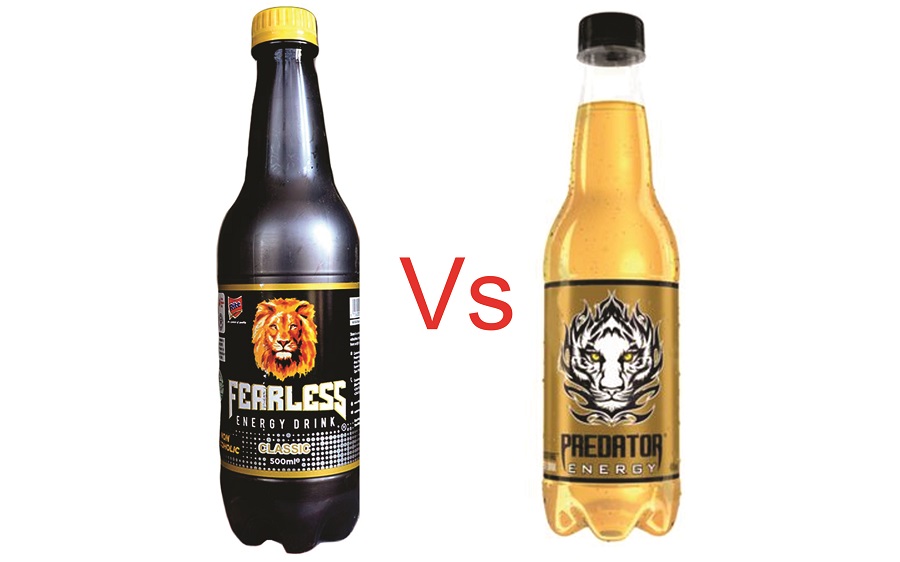 A Federal High Court sitting in Lagos has adjourned to January 12, 2022 the suit filed by the Nigerian Bottling Company Limited (NBC) seeking to nullify the registration of the bottle design of Rite Foods' Fearless Energy drink on the ground of busy dockets.
In the suit, NBC contends that the registration of the Fearless Energy's bottle design was obtained by misrepresentation of facts to the Registrar of Patents and Designs.
At the resumed hearing of the case before Justice A.O Faji on Tuesday, the court registrar informed the counsel to NBC that owing to the busy dockets of the court, the Judge had directed that the matter be adjourned to January 12, 2022 for hearing.
According to the court processes filed by NBC, the Statement of Novelty filed by Rite Foods before the registrar contained significant misrepresentations as Rite Foods had claimed that prior to its application for registration of the bottle design, energy drinks were not packaged in PET bottles in Nigeria. Rite Foods had also claimed before the registrar that its bottle design had not been disclosed in any platform before the application for registration.
These claims, according to NBC, are false, given that PET packaging for some energy drinks such as Lucozade Sport and Lucozade Energy drink manufactured in Nigeria by Suntory Beverage and Food Nigeria Limited dates as far back as 2011 long before Rite Foods applied to register the bottle design of its Fearless Energy drink.
NBC further contended that, contrary to the Statement of Novelty claims by Rite Foods to the Registrar of Patents and Designs, Rite Foods had long before the application for registration, advertised the bottle design on its website which was accessible to the viewing public.
NBC submitted that the bottle design of Rite Foods' Fearless Energy drink lacked novelty and had been disclosed to the public prior to Rite Foods' application for its registration and therefore the registration of the bottle design was in violation of the Patents and Designs Act.
NBC therefore prays the Court for an order declaring certificate number 004183 with Registration number NG/DS/NT2020/1099 null and void ab initio for failure to comply with the provisions of section 13(1) (a) of the Patents and Design Act.
NBC is also praying the Court to direct the Registrar of Patents and Designs to nullify and expunge all entries in the Register of Patents and Design relating to the registration of Rite Foods' Fearless energy drink bottle design.
Virtual Learning: Coca-Cola Gifts 30 Schools PC Hardware and Software Accessories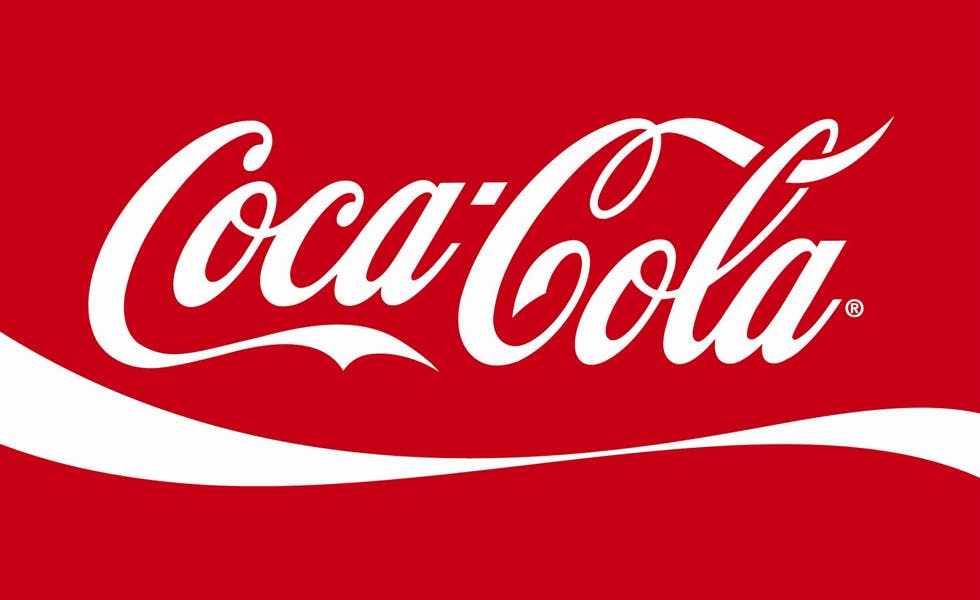 The Tech Relevant Teacher Project, sponsored by The Coca-Cola Foundation and implemented by the Bunmi Adedayo Foundation, organised its Grant Award Ceremony which was held on Monday, May 3rd in Lagos, Nigeria.
The award ceremony witnessed the provision of 30 schools with computer hardware and software accessories to support their learning, content production and digitisation.
Developed to improve the learning capabilities of 200 low and middle-cost schools, the Tech Relevant Teacher (TRT) project was deployed through the training of school heads and teachers in virtual teaching technologies. The project also introduced virtual learning to schools that lacked relevant resources and requisite skills by supporting them with computer hardware and software.
Following a rigorous assessment and selection process, 30 of the 200 Schools were selected and recognised for their stellar performance since the commencement of the project. Each beneficiary school was presented with a mini-content production suite to help teachers expand their sphere of influence through the acquisition of content digitisation skills. The production suite consisted of a computer, a PC external speaker, a headset, and a microphone.
Speaking on the next phase of the TRT project, Femi Martins, Programme Director, Bunmi Adedayo Foundation said, "We appreciate The Coca-Cola Foundation for supporting this project. We are currently at the semi-final stage as the learning competition continues. Through this project, we are providing access to subject mentoring in Maths and English and we will also provide access to the latest equipment. The teachers will also be profiled and taught how to develop global courses to help students across Africa succeed".
Ifeyinwa Ejindu, Communications Manager, Coca-Cola Nigeria Limited, reiterated the company's commitment to community building and education, saying,
"At Coca-Cola, we are passionate about the communities we serve. We remain committed to enabling the economic empowerment of the people who need it most. Through our philanthropic arm, The Coca-Cola Foundation, we are proud to partner with the Bunmi Adedayo Foundation on this transformational project as we hope to impact the lives of hundreds of teachers and children across the country. By investing in the education of our children, we are investing in the future of our country and as we navigate the new normal, we believe that technology is crucial to success just as the learnings from this project will help bolster the education sector in Nigeria".
Since its inception in 1984, The Coca-Cola Foundation has awarded over $1 billion in grants to support diverse sustainable community initiatives around the world. Driven by a need to create a better shared future for communities across the world, the foundation offers community support programs that have led to the improvement of the quality of life of these communities.