#FacebookCreators: The Story of Dream Catchers – How Dance Provides Education for Underprivileged Kids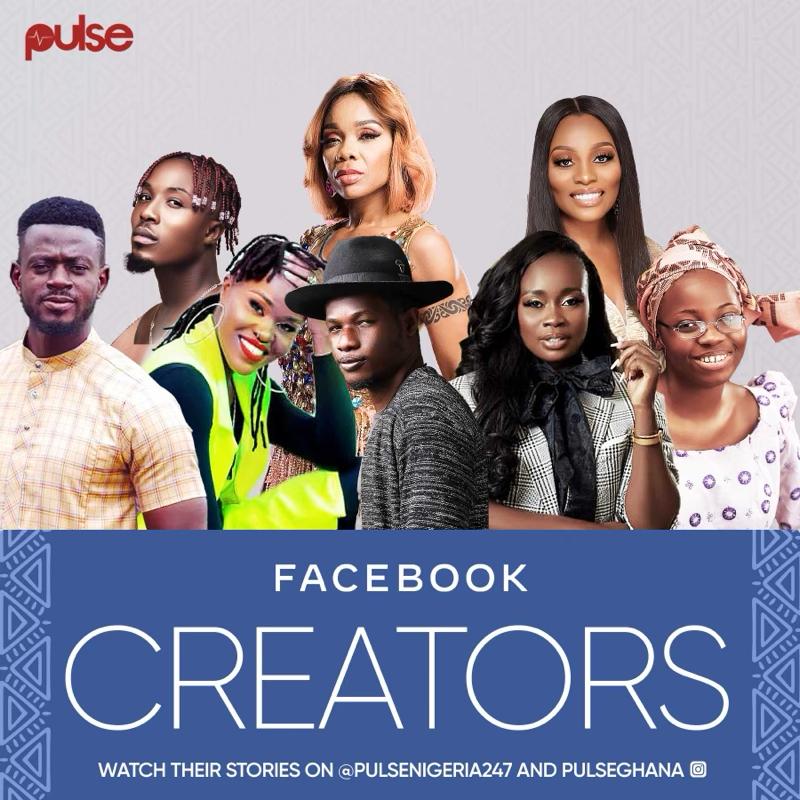 The Dream Catchers Academy has been spotlighted by The Facebook Creators campaign as the Academy has leveraged the power of social media to inspire great change in the community, getting the attention of top international celebrities along the way with their dance steps.
Founded in 2014 by Seyi Oluyole, the Academy got its first big break in 2018 when a video of the kids dancing to DJ Spinall and Wizkid's hit song, "Nowo" was posted on social media.
Although Seyi didn't really like the video, she went on to post it on Instagram, and gradually, the video began to go viral. Popular blogs, influencers, and other dance channels on social media raved about the performance.
Before long, the post had been shared by popular music sensation, Rihanna, models Naomi Campbell and Imaan Hammam. P. Diddy and Beyoncé are other celebrities who showcased the dancing troupe's videos on their Instagram pages. The Dream Catchers Academy page went from 4000 followers to over 60,000 thousand followers on Instagram very quickly.
In the months after the viral video, the kids performed in a local TEDx conference and at an event to celebrate Children's Day organised by the Lagos state government.
Seyi Oluyole had started Dream Catchers Academy as an organization that helps get children off the streets and into school through the power of dance, drama, and visual arts. She conceived the idea when she was only 15 years old.
At this time, her father had lost his job and the family had moved into a slum in Ebute-Metta, Lagos, after being homeless for almost two years. Dance was Seyi's succour in those times and she had a burning desire to help other children like her.
For Seyi, the goal was simple: get the kids off the street, give them an education and keep them engaged with dance. Without any funding, and with just her salary, she was able to kick start the Academy; she also started posting videos of the kids dancing on Instagram.
Today, the academy still produces short videos which either feature them dancing, singing or miming to various songs. A scroll down their Instagram page portrays the kids smiling and happily dancing to tunes from a variety of African and international artists. It's almost hard to believe the story of these kids. Yet, they have been dubbed 'The Happy Kids' because of how much charm, joy and positivity they radiate when they dance and sing.
As noble as this initiative is, the academy has only two sources of income – the money made from their performances, either while dancing or singing; and the money donated from well-meaning individuals. To sustain this project can thus be hard.
Hence, they get funding using social media platforms; in Seyi's words, "we get funds mostly through crowdfunding, and it's the reason why we're extremely grateful to our Instagram and Facebook family. Whenever we are trying to raise school fees, we always put out a post and say with $3 you can feed a child for a day, and with $20 you can educate a child. Last year when we got a quit notice and had like six months left, it was through Instagram that we came out and asked people to help us."
According to UNICEF, about 10.5 million children, aged 5 to 14 years old are not in school, and only 61 percent of children aged 6 to 11 regularly attend primary school in Nigeria. Furthermore, nearly half of all children aged 5 to 14 – about 21 million – in Nigeria are involved in child labour, and the number is highest among the youngest children.
It is common to find children whose parents can't afford Primary education out on the streets, stay at home or seek ways to make money on the street. This makes the vision of the Dream Catchers Academy aimed at seeing orphaned and indigent girls taken off the streets of Lagos and given a chance at a better life through free boarding education and training in creative and performing arts one that is highly inspiring.
Seyi hopes to expand the dream even further and is currently building a school that is able to have at least 100 more girls enrolled with access to provide shelter, food, clean water, clothing, education and healthcare for the kids. With over 4,000 followers on Facebook and over 264,000 followers on Instagram, the group relies mostly on the attention they are able to garner from social media to receive donations.
The story of the Dream Catchers Academy is an epitome of the power that social media wields in telling stories and changing lives. As more and more people get connected to the internet and find their way into the ever-engaging world of social media, the opportunities that creatives have to tell their stories will continue to increase.
The Facebook Creators Campaign also features Kaffy, Taaooma, Claudia Lumor, Enoch Boateng, Emmanuel Oyeleke, Funke Adepoju, and Dancegod Lloyd. However, these are just a small fraction of the numerous creatively gifted individuals in the West African region. It is expected that there will be an increase in content creators who use Facebook and its family of apps to tell their stories.
Spotify Picks Grammy Nominee Somi for EQUAL Music Program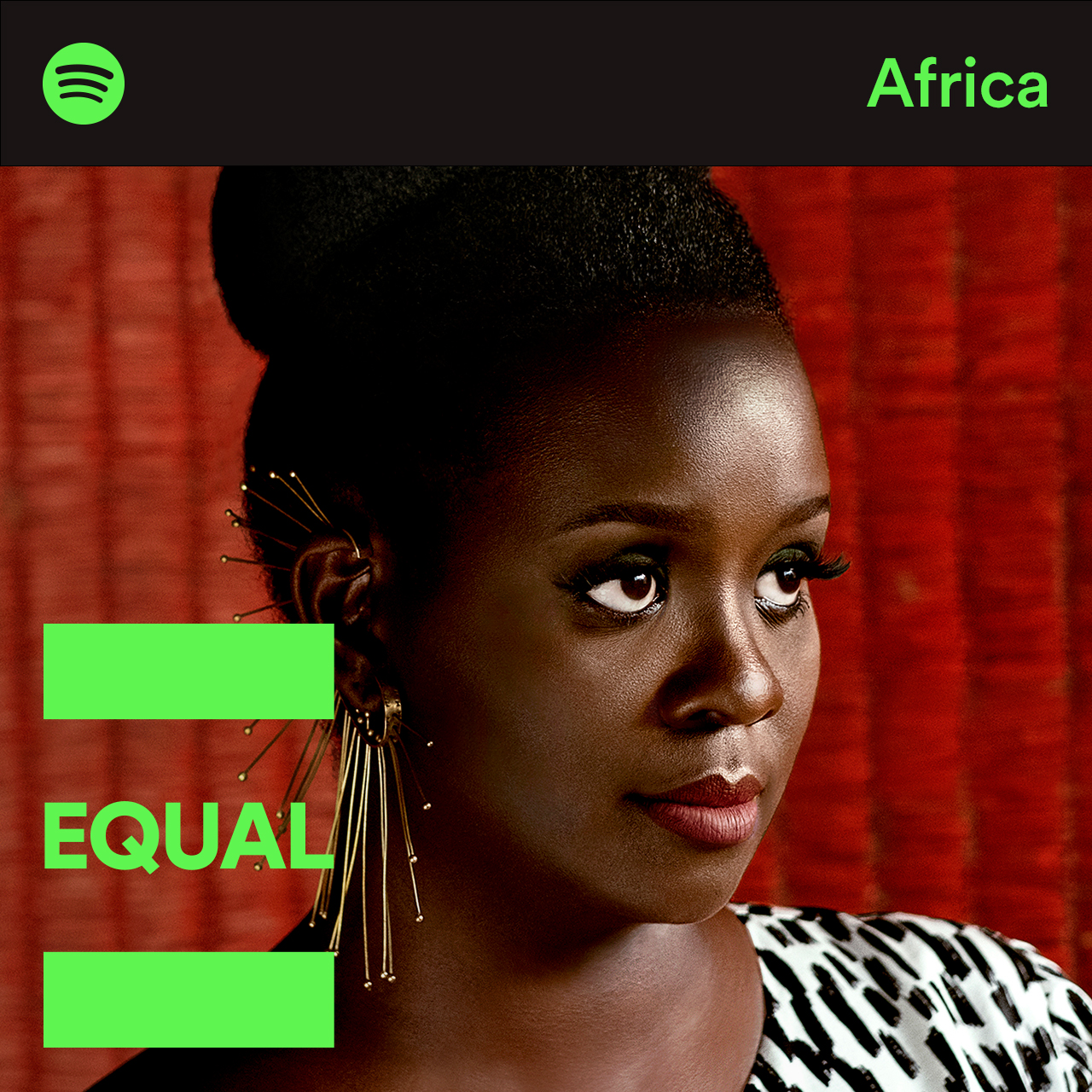 Spotify has announced Rwandan-Ugandan jazz singer and songwriter Somi as the latest African singer to join its EQUAL Music Program. Spotify created EQUAL as a global initiative to cultivate gender equality in music and support female creators under one brand.
The Grammy-nominated Somi is set to release a new album in July, that will pay tribute to the iconic Miriam 'Mama Africa' Makeba.The album features renditions of Miriam Makeba's greatest hits and the first single from her aptly named album – Zenzile" The Reimagination of Miriam Makeba – is a remake of the 1967 hit 'Pata Pata'. She has also written an original musical about Miriam Makeba called 'Dreaming Zenzile,' which will be released towards the end of the year.
Somi made her debut in 2014, with the album 'The Lagos Music Salon'. The album, which was inspired by a creative sabbatical in Lagos, featured singer Angelique Kidjo and rapper Common and landed at number one on US and international jazz charts. Over the years, Somi has built a music career around transatlantic storytelling, narrating the stories of Africans and the continent that aim to raise awareness on social issues.
"Our aim, with a program such as EQUAL, is to upend the inequalities that women face in the music industry by creating a space on the platform that allows us to solely amplify the work of female creators. Somi's music is a celebration of Africa's history and sound and of the legacy of a female artist whose impact through the arts was felt across the continent and the diaspora. The kind of impact we aim to continue to amplify through EQUAL," says Phiona Okumu, Head of Music, Sub Saharan Africa.
Somi adds, "I'm honored to represent global female voices as part of Spotify's EQUAL program – especially as I gear up to release my new album that honors our first great lady of African song. Truly the EQUAL initiative embodies the spirit of Makeba's legacy and the generations of African women who have benefited from her journey."
To further support the EQUAL Music Spotify launched the EQUAL Hub, adedicated space to celebrate women creators and help increase awareness of their work among fans.
Facebook Highlights Afrocentric Liquor Loved in Homes and Bars Globally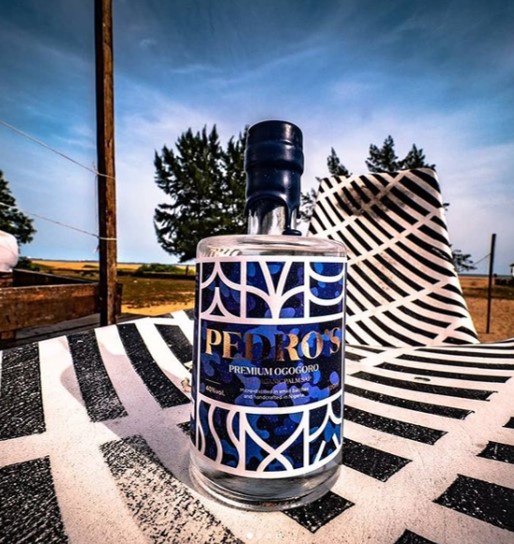 In commemoration of this year's Africa's Day, Facebook draws attention to a brand that is helping to reshape, refine and reproduce a drink viewed by many as a 'drink for the streets'.
This drink is popularly known as 'ogogoro' and the brand that's putting this drink on the global map is Pedro's Premium Ogogoro. With an Instagram page that has been deliberately designed to charm people from all walks of life into getting a taste of this drink, Pedro is doing a great job of spreading the tentacles of Nigeria's cultural drink into the world's most urban regions.
From Lagos Nigeria, Pedro's premium ogogoro has now found a market in Ghana, Kenya and London. Let's take a quick peek at seven things we can learn about this Afrocentric liquor that's now finding its way to bars across the world.
Ogogoro can be both traditional and modern
A first glance at Pedro's Instagram page portrays the enticing look of a bottle with a splendid blue label. Pedro's has proven that the drink called 'ogogoro' can look premium and be compared with Western alcoholic drinks like vodka, whiskey, brandy, etc.
Ogogoro is loved by all and sundry
From the riverine communities of Nigeria's southern regions, Pedro's shows that ogogoro can transcend rural borders and find its way into the hands and homes of people living in highbrow areas of Lagos and other countries like Ghana, Kenya and the UK.
Ogogoro isn't just about the drink, it's about the culture
Pedro's Premium Ogogoro constantly shows how the culture behind the drink is vital. A preview of the photos on the brand's Instagram page shows several images of African cultural items. It's obvious that the culture is what drives the brand, not just the liquor. Maybe, there's a spirit in this spirit drink called ogogoro.
People love ogogoro
Every now and then, you'll see Instagram posts from Pedro's explaining that their stock has been sold out which leads to a safe assumption that the demand for premium ogogoro is almost more than the supply.
You can use ogogoro in cocktails
Cocktails are known to contain such heavy spirits as whiskey and vodka but it's interesting to note that ogogoro can also make for a good base in cocktail drinks and they can actually look and taste great.
Ogogoro can also use some pairings
Fans of alcoholic drinks are definitely aware of the multiple variations of meals and other stuff that probably go well with their favourite liquor. Ogogoro is not an exception. Asides distilling this premium spirit, Pedro's goes through the task of educating the inexperienced or unknowing drinker about possible pairings that would be great with this drink.
Premium ogogoro is made from four key processes
Premium ogogoro is obtained from the oil or raffia palm tree and has to go through four key processes namely, tapping, fermentation, distillation and refinement. The tapping is done in the rural areas by palm wine tappers; this is also where the natural fermentation occurs traditionally using wild yeast. The first round of distillation is also carried out by rural practitioners to help preserve the otherwise fermented sap. The final process is what separates premium ogogoro from its rural counterpart to give it that premium taste.
Learn more about Pedro's Premium Ogogoro on the official Facebook Africa page and on a dedicated 'Made by Africa, Loved by the World' microsite to get a glimpse into the growth and success of the Afrocentric liquor that is loved in homes and bars across the world.
Five Simple Facebook Tips from Mark Angel Comedy: African Humor Making its Mark Globally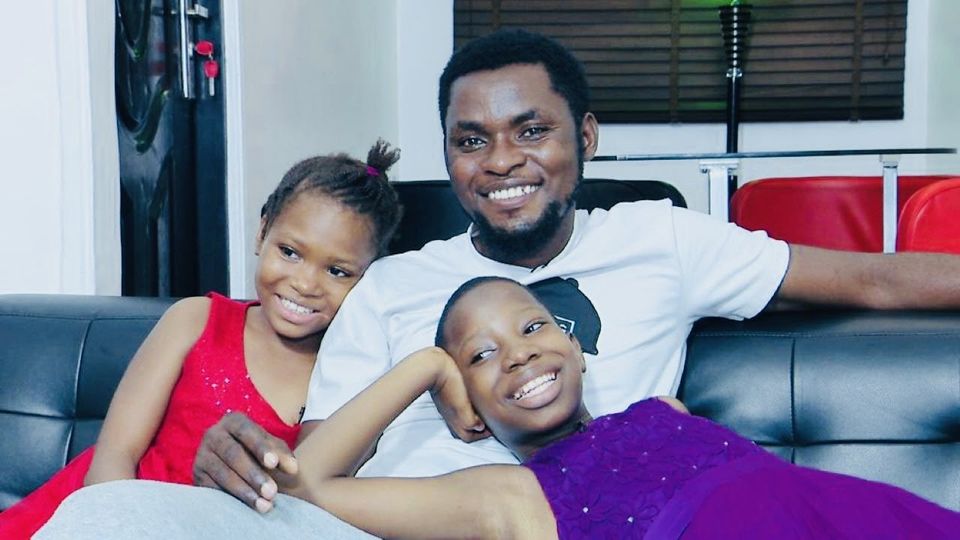 As Facebook continues to spotlight exemplary Nigerians whose work has helped put Nigeria and Africa as a whole on the global map with the 'Made by Africa: Loved by the World' campaign, the name Mark Angel comes to mind as this name and the brand it represents has become such a strong force to reckon with in the comedy industry today.
The brand enjoys a large following of over 17 million followers on Facebook and over 1 million followers on Instagram. There's no doubt that the content produced by Mark Angel has endeared the hearts of millions all over the world. In 2016, Emmanuella was awarded the "Princess of Comedy" title as well as "Best New Comedienne," at the Afro Australia Music and Movie Awards (AAMMA 2016) in far away Syndey Australia.
Mark Angel currently ranks as the most popular Nigerian brand on Facebook with the largest number of followers. But what has made Mark Angel become such a recognizable name in comedy today?

Let's consider five simple Facebook tips that helped Mark Angel achieve such feats online.
Don't get discouraged with the followers/engagement at first
According to Mark Angel himself, the first video they posted on social media only got four views. But today, his Facebook page boasts over 17 million followers, and his videos easily get a combined view of over a million on average on all social media platforms weekly. All this has happened because he and his team didn't get discouraged by the low response they got at first.
Don't just focus on content. Learn a Skill
Having learnt cinematography from faraway India, Mark Angel didn't allow his focus to simply be on content creation. According to Mark Angel, he spent over $100 (over ₦40,000 naira based on current exchange rates) to learn how to edit videos as it is possible to get disappointed by those who are skilled in this area anytime.
Invest in equipment
Mark invested $5,000 (over ₦2 million) on equipment and also invested in getting a production team. The results of that investment today are obvious as the quality of his video production greatly improved. Today, the Mark Angel brand has equipment worth a lot more than $50,000 (₦20 million).
Be consistent
Every Friday, the Mark Angel team makes sure that content is posted on all social media platforms. This creates a regular sense of expectation in the heart of the fans as they always know when to expect content. To make this happen, the team obviously has to make sure all the requisite content is ready for posting before Friday.
Be original
Mark Angel prides itself as being one of the first brands in the comedy skits producing sector to feature children as stars and main characters with Emmanuella having grown in fame and popularity over the years. This obviously has become a niche for the brand as they have recently been seen to include other children in different episodes, popularly among which is teenage sensation, Success.
Watch his story on the official Facebook Africa page and on a dedicated 'Made by Africa, Loved by the World' microsite to get a glimpse into the growth and success of Mark Angel, the African creative whose comedy is loved by the world.