MainOne Partners STEMCafe to Bring Scratch Programming to Schools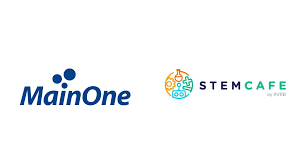 Mainone has partnered with STEMCafe to train students on Scratch Programming (BlockCoding) in four primary schools in Lagos State, Nigeria.
Mainone, a broadband infrastructure company providing innovative telecoms services and network solutions across West Africa has set out to empower young children as part of their Corporate Social Responsibility by providing them with sponsored training on Scratch Programming.
The program will be facilitated in these schools by STEMCafe – a maker space for kids to explore and discover STEM (Science, Technology, Engineering and Mathematics) in a fun interactive way.
According to both organizations, this pilot program will contribute enormously to the early exposure to STEM education as well as empower these young future innovators. It is set to impact the students of these schools with resources and requisite skills that will help nurture their 21st century skills by integrating their creative ideas.
The schools benefiting from this partnership include: 2 public schools (Bonny Camp Primary School, VI and Kuramo Primary School, VI) and 2 private schools (Prudence City College, Yaba and Ken-Ade Primary School, Makoko).
The Head, Corporate Services & Development, MainOne, Tinuola Ipadeola reiterated the company's commitment to impacting the lives of children. She said "MainOne prides itself in being a socially responsible organization and a key component of our CSR activities has been education. We are always happy to support initiatives such as STEMCafe science maker clubs which nurtures young pupils across every social strata's interests in STEM and encourages a generation of innovators and talents in science and technology across Africa. We will continue to provide support in every way we can to grow the MainOne Maker Space as we seek to change lives and impact the lives of the children – our future."
Speaking on the partnership, Bosun Tijani the founder of STEMCafe said "The opportunity to expose more young people to science through play and projects takes us a step closer to fulfilling our goal of raising a new generation of makers across Africa. We are grateful for MainOne's support to reach more kids who would have traditionally been excluded."
Inlaks Supports PAU's Yemisi Shyllon Museum Precolonial Societies of Nigeria Arts initiative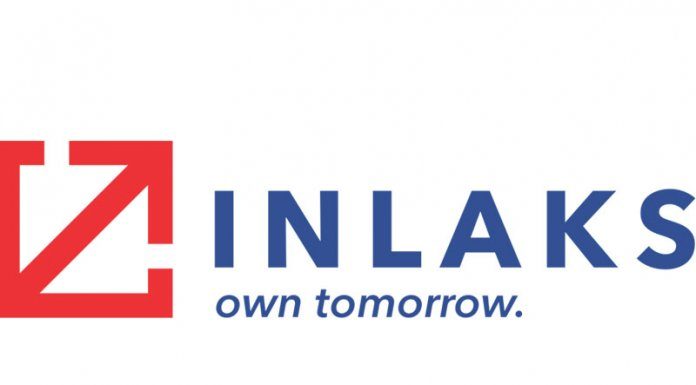 As part of its 2021 Corporate Social Responsibility thrust, Inlaks, a foremost ICT, infrastructure and systems integrator in Sub-Saharan Africa, is supporting the Yemisi Shyllon Museumof Artof Pan Atlantic University's initiative of aiding the Learning of History through Art for secondary school students in Lagos State.
The initiative is collaboration between the YemisiShyllon Museum of Art and the Lagos State Ministry of Education to promote and foster learning of Nigerian History through artworks from the museum's collection.
Addressing the students at the Museum in Lagos, Adetokunbo Ayo-Ogunsanva, Inlaks Group Head, Human Resources & Administration, said the initiative will not only shape the students' future but have a lasting impact on them.
"As an organization, we decided to partner with the Yemisi Shyllon Museum of Art to provide this opportunity because we believe in the future of tomorrow. This is a wonderful initiative and I will like you to maximize this opportunity. There is a saying that 'when preparation meets opportunity then you have success."
Speaking on the CSR Policy of the company, she noted that though Inlaks is an ICT organization, the initiative is consistent with its corporate social responsibility (CSR) and reflects its commitment to boost education in Nigeria.
The Director, Yemisi Shyllon Museum of Art of Pan Atlantic University, Dr Jess Castellote, speaking during the occasion, explained that the initiative was borne out of the need to help young people know more about the history, tradition, and culture of Nigeria due to the lack of resources in some public secondary and primary schools.
While speaking on the impact of the initiative on the students, he said, "The students are surprised by the richness, the variety and quality of the works, particularly of the finished works and the materials used, be it bronze, wood,clay and others. In some cases, theyhave expressed interest in wanting to know more, which to us means success. We want them to think and learn and have an experience that will last forever. Our pilot programme is focused on the Benin bronzesand we are confident that the artworks displayed here will have a lasting impact on the students".
Speaking on the initiative, Mr. Ibrahim Olatunji Lateef, a teacher from Community Senior High School, Orimedu expressed unreserved appreciation for the laudable initiative, adding that the benefitting schools and students are forever grateful to the LASG, Yemisi Shyllon Museum of Art, Inlaks and other sponsors for this inestimable and kind gesture.
Also, Awosu Oluwagbenga Jonah, a student from Community Senior High School, Orimedu, thanked the organisers noting that he is now better equipped with knowledge of Nigerian History and Creative Arts which would improve his competitiveness and flair.
The Precolonial Societies of Nigeria initiative in collaboration with the Yemisi Shyllon Museum of Arts, forms a part of Inlaks' Corporate Social Responsibility tripod of Education, Information and Communications Technology and Healthcare Development in Nigeria, Ghana, and East Africa where it currently operates.
2021 Museum Day: Danbatta Harps on Innovative Museums for Sustainable Development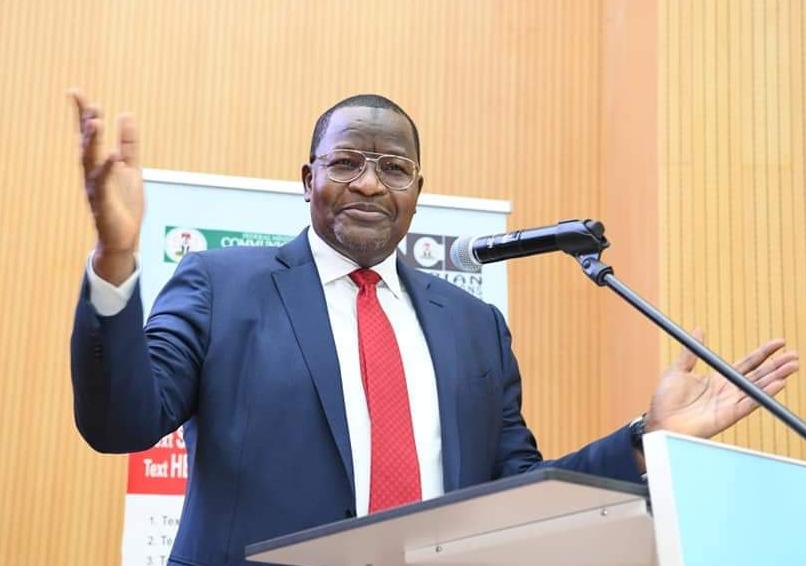 The Executive Vice Chairman and Chief Executive Officer (EVC/CEO) of the Nigerian Communications Commission (NCC), Prof. Umar Garba Danbatta has called for ingenious ways of collecting antiquities relevant to operations of various organizations in the country in order to preserve the relics that can bridge the knowledge gap needed for sustainable development of Nigeria.
Danbatta, who was represented by the Executive Commissioner, Stakeholders Management (ECSM), NCC, Barr. Adewolu Adeleke, made the call recently in Abuja when the Commission joined in the celebration of the 2021 international museum day with the theme, "the future of museums: recover and reimagine".
While speaking on the theme, Danbatta said it appropriately captures the reason the commission established a special museum for the telecommunications industry in the country, as it is intended to bridge the historical knowledge gap in the evolution of communication as well as meeting the need for information by future generations.
"The NCC communications museum was established in November, 2006 for documentation of historical collections on the evolution of communications in Nigeria. Communication artifacts were identified in various locations across the Country where postal and telecommunication offices were established in order to retrieve relics for exhibition".
Danbatta explained further that the museum should be seen as an important resourceful centre that can stimulate critical thinking and creative ideas for expanding the frontiers of knowledge and advancement of development in relevant sectors of the economy.
"Our museum is designed and reinvented to conserve the history of the Nigerian telecommunications industry and we see it as very important to collect, exhibit and preserve telecommunications items to enlighten and educate stakeholders on the evolution of communications with a view to nudging our minds towards critical thinking that will bring about new innovations to assist in building a better future for our industry and the nation.
"The NCC Museum plays valuable roles in supporting the Commission's agenda by providing unique information resources to cater for historical needs of the future generations, while building capacity and stimulating innovations to assist in fashioning out a better future for the Nigerian communications industry," Danbatta added.
Speaking further at the event, Danbatta said the NCC Museum Day is a demonstration of the Commission's commitment to facilitating learning and collaboration with relevant Museum professional bodies, in order to conserve antiquities used to develop the industry, in the best possible manner for socio-economic impact of the nation."
The Museum generally plays important roles in the society by conserving the past and helping to shape the future through providing needed insight into history, while educating future generations and equipping them with the requisite information and knowledge for sustainable development.
The Director General, National Commission for Museums and Monuments (NCMM), Prof. Abba Isa Tijani was represented at the event by the Assistant Director, Museums, Kilba Zainab Uche, who presented a brief on the 'Role of Museum in the Digital Era'.
MTN Foundation Seeks Applications for Scholarship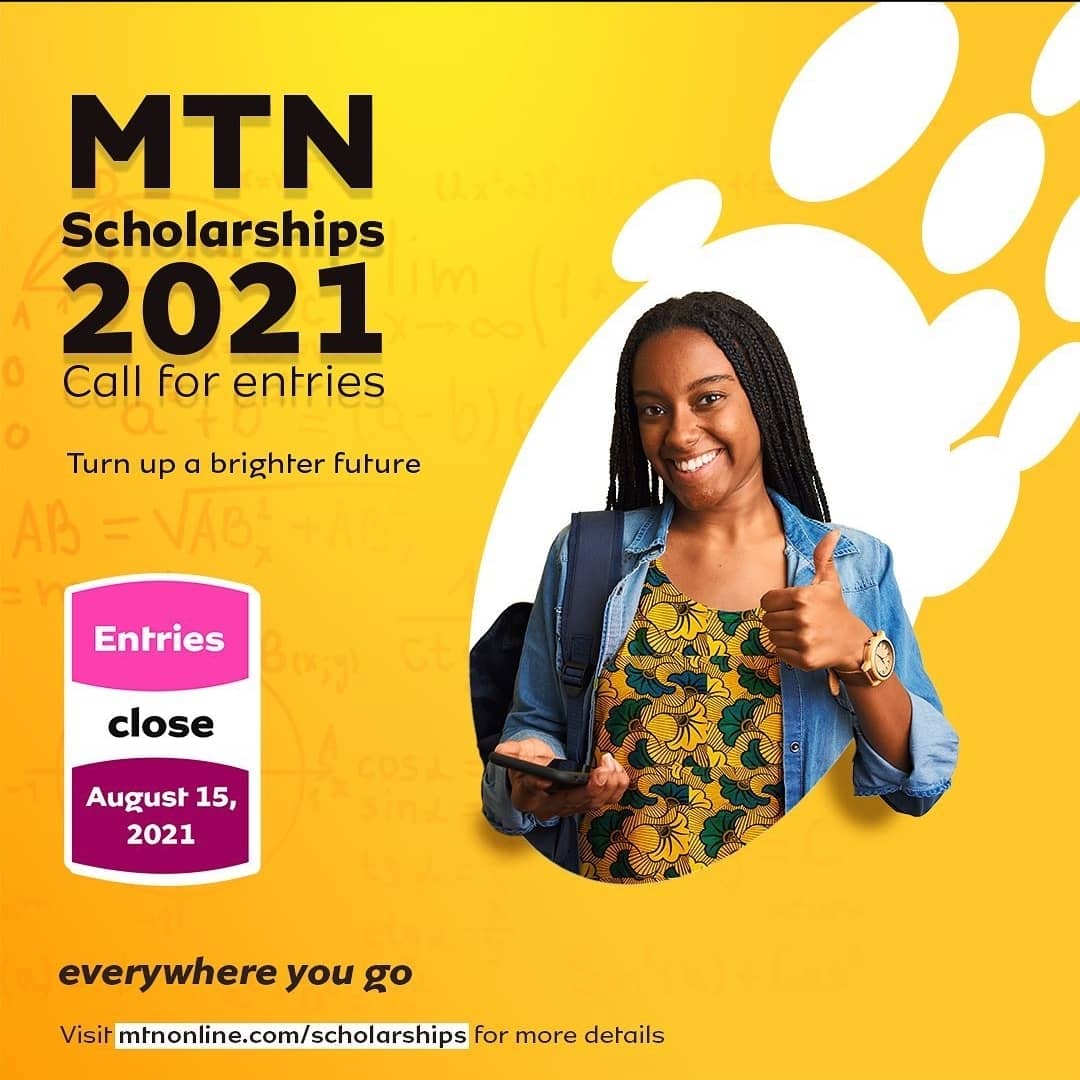 In a bid to recognise and promote academic excellence amongst high-performing students in various accredited Nigerian public tertiary institutions, the MTN Foundation has announced the call for application for its 2021 scholarships.
Through its foundation, MTN provides two categories of scholarships annually: the MTN Science and Technology Scholarship Students (MTN STSS) and the MTN Scholarship for Blind Students (MTN SBS).
MTN STS is open to all 300 level Science & Technology students with a minimum Cumulative Grade Point Average (CGPA) of 3.5 (Second Class Upper or its equivalent), whilst MTN SBS caters to the educational needs of blind students in 200 level with a minimum CGPA of 2.5 or its equivalent.
The scholarships are a demonstration of MTN's commitment to supporting the country's development through youth education.
Executive Secretary of the MTN Foundation, Odunayo Sanya said, "As a brand committed to the socio-economic development of Nigeria, we understand that providing the support to Nigerian students, particularly students of public tertiary institutions, is crucial to securing the future growth and development of our nation. This knowledge underscores our diverse interventions in the educational sector."
''We look forward to receiving the applications of interested students and are keen to enable successful applicants actualise their dreams," she concluded.
Amongst other benefits, MTN scholars are awarded N200,000 annually for three years until graduation, provided they maintain the minimum grade point requirement. The MTN Foundation has awarded scholarships to over 4,000 students to date.