Transforming Marketing Landscape With Consumers Value Broadcasting Platform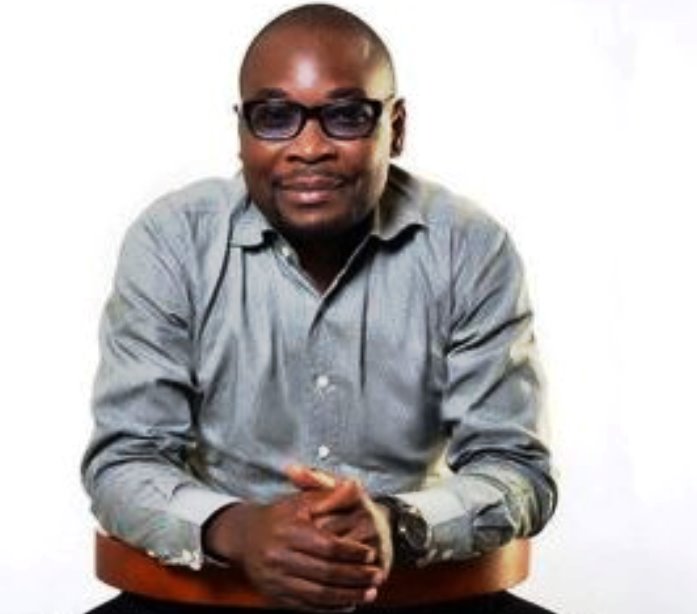 By Elvis Eromosele
Today the average consumer is inundated with advertising at every turn. Indeed, with smartphones, mobile devices, online games, moving billboards and smart television, there is now hardly any safe space, whether online or offline. It is a jungle out there.
It is not surprising therefore that brands struggle to get a signal through the noise. Each day they seek, develop and deploy new strategies to reach the consumer. What they need is a thread to guide them through the labyrinth.
Imagine, if you can, a situation where the existing customers of a brand openly proclaim the good deeds of the brand; where they happily vote for it as the brand of choice in the respective categories. This sort of situation can transform the marketing landscape.
Experts concede that recognition from the consumer can help such a brand cut through the clutter. Why? First, it is believable. Second, it is credible. And lastly, it is verifiable. It would indeed be a new day in marketing.
All our lives, we have been told that the customer is king. It is only now that it is beginning to appear as if we have reached the point where maybe truly the consumer can finally exercise the power to pick up or knock down a brand. The Consumers Value Broadcasting (CVB) platform may well be the sceptre that the consumer has been waiting for to begin to rule, as a king.
The great minds behind the CVB, describe it as an innovative online platform that enables consumers to vote for their favourite brands and personalities based on their experiences and interactions with them. This is a mouthful, I know, but this is what it means, four times a year (each quarter) consumers get the opportunity to vote on the platform for brands of their choice across various categories and sectors.
Let's be frank, for most brands right now, the market is crowded and competition is stiff. Yes, they are doing great things. They have impressive products and offer incredible services. Yet they are winking in the dark. The market is crowded. Brand voices are lost in the noise.
Undoubtedly, it's important to be respected within your industry, but it is more rewarding for consumers to endorse your brand. Think of the prestige. It is, well, every marketer's dream.
The CVB, on the other hand, is every consumer's dream. It is within reach; it is virtual and the voting is periodic. Brands must take cognizant of the fact that the consumers are now taking note of their interactions with them. With CVB, the consumer can enjoy the best of both worlds, offline and online. Brands must now prepare for the next phase of engagement.
This is the issue, a positive image in the marketplace is essential for a brand that seeks to be regarded as trustworthy, reliable and reputable. Recognition from the consumer is always huge. Plus, it is also a great way to boost the confidence and trust that customers have in your business.
The CVB is a first in many regards. It is a first of its kind engagement platform for consumers in Nigeria and indeed across Africa. It empowers the consumers to tell their stories through voting. But most importantly, it is a proactive measure to enlist mass awareness of consumers to their rights as consumers. This is significant.
CVB is especially important in light of the existing clustered market and growing concern about consumer vulnerability in the country. It empowers the consumer.
In addition, it serves as a reference platform to distinguish consumers' experiences as a vehicle for distinguishing leading products, services and companies worthy of consumers' money.
The best part is that the website cuts both ways. Let me explain. It gives existing consumers a voice and helps prospective customers make a choice about a brand. This choice affects purchasing decisions.
The website is designed such that consumers can demonstrate their level of acceptance of a brand through their votes and can also show the trust and loyalty, that a brand has earned.
This is truly a groundbreaking initiative. Recognition, commendation and celebration directly from the consumer on one spot. A huge step for brand acceptance.
As American businesswoman, Mary Kay Ash once noted, "Everyone wants to be appreciated, so if you appreciate someone, don't keep it a secret." She must have been talking about Nigerian consumers and the CVB.
The CVB is an incredible platform for Consumers to give "thumbs up" to brands that offer the 'good'. CVB may well become, in the coming days, the best friend of brands across Nigeria and indeed the African continent.
Elvis Eromosele, a Corporate Communication professional and public affairs analyst lives in Lagos.
Omdia and CR2 Xray Digital Wallet Opportunities in Middle East and Africa

This Whitepaper, authored by Omdia and commissioned by CR2, discusses the rise of digital wallets and how mobile wallets have successfully targeted the underserved banking population and offers recommendations on how incumbent banks can embrace digital wallets to engage with new and existing customers. It illustrates key examples of digital wallet providers, both within the Middle East, Africa and beyond, and highlights the reasons behind their success.

The adoption of digital wallets in the Middle East and Africa has been growing steadily over the last number of years and this has been accelerated as a result of the COVID-19 pandemic. With merchants now prioritising online and in-store payments, there is now an increase in acceptance of new payment tools such as digital wallets.

A key message of the Omdia Whitepaper shows that as smartphones become more widely available, consumers throughout the Middle East and Africa are embracing digital payments and are subsequently using digital wallets. For example, in Kenya smartphone penetration, which is now at 60%, will rise to over 80% by 2025. This has opened the door for telcos, such as Safaricom in Kenya, to create Super Apps that can offer services beyond money management to include everyday services such as restaurant bookings, food delivery and taxi hailing. Some banks have recognised this threat from non-traditional rivals and have used digital wallets as the catalyst to acquire new customers.

One of the key take-aways of the Whitepaper is that in-country regulatory initiatives are increasing competition for financial services with financial and telco firms launching digital wallets as a first step to gaining banking licenses. This has resulted in banks facing increased competition from non-traditional rivals. In western Africa for example, both Orange and MTN have been issued banking licences and in Saudi Arabia 16 licences have been issued to fintech firms for payments services. This highlights the need for retail banks to adopt broader digital banking platforms that support customer-to-bank interactions for direct and emerging channels such as digital wallets, and offer customers new products and services that go beyond banking through, for example, Super Apps.

The Omdia Whitepaper shows how the COVID-19 pandemic has accelerated the shift to digital payments with unprecedented adoption rates across the Middle East and Africa. This acceleration illustrates the importance for merchants to acquire supporting third-party wallets and other digital payments methods to meet their customers demands. Digital wallets can take advantage of virtual card issuing, a feature that is included as part of CR2's integrated wallet and card management system, to allow onboarding of customers for payments without incurring physical production and distribution costs. With new payment methods emerging, such as 'Buy now, pay later', account-to-account payments, and crypto-currencies and central bank digital currencies will require a common platform to flourish and digital wallets fit the bill perfectly.

Digital wallets have become an entry point for consumers to engage with financial services, and they create new opportunities to target the underserved banking population. This can lead to the creation of a marketplace through the development of Super Apps which will provide banks with opportunities to offer new products and services. By teaming up with a strong digital banking platform provider, banks can respond to these challenges quickly and effectively, providing their customers with ground-breaking technology and innovative features.
The Vital Role of Managed Services to Deliver Secure Networks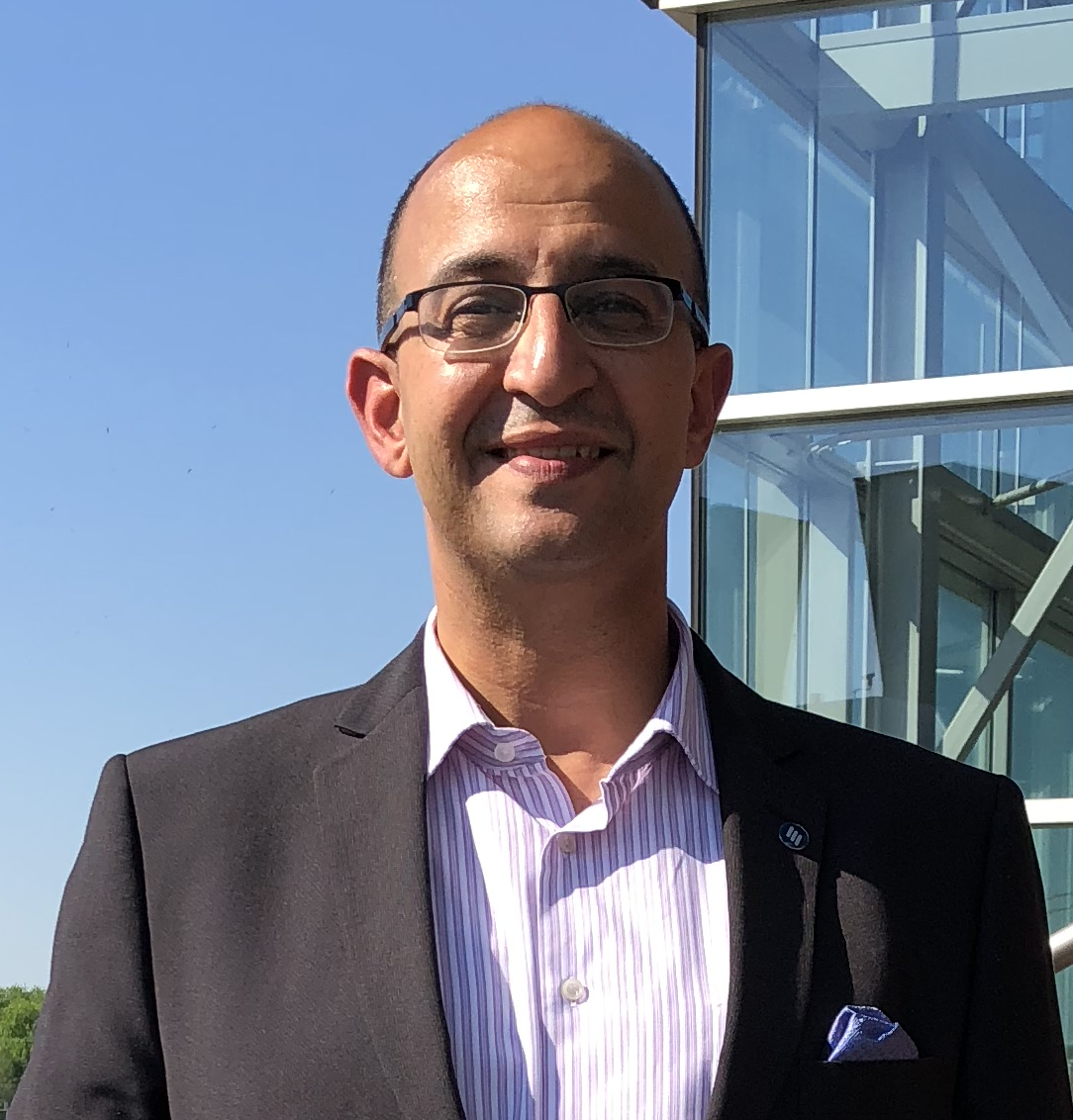 By Mohamed Elsokkary
The exciting evolution of connectivity will undoubtedly touch every aspect of society and change it for the better. With the deployment of 5G and the demand for reliable, secure, and robust connectivity, mobile network operators need to address the intensifying complexity of their networks that is driven by the increasing volume of devices, multiple new technologies, and more diverse service requirements.
From the nuisance of a funny clip on social media applications annoyingly freezing, to critical communications where a glitch could be serious if it affects remote surgery or an automated factory, secure user experience is now the main end-user expectation as 5G use cases become more demanding, critical and sophisticated.
After 5G networks are planned, designed, built, optimized and then transferred to operations, the focus shifts to supporting the overall quality and security experience of end-users which necessitates a fundamental shift from the way deployed networks are managed and optimized today. This shift from the traditional network resource management model – where technology-related capacity, performance and availability are key – to successfully operating high-performance service-driven networks in a secure manner means that the operations and optimization of 5G networks must transform from being technology to end-user service centric.
There are critical measures which are adopted by Managed Services Providers (MSPs) to protect data and ensure the ongoing confidentiality, integrity, and availability of Services. These 'Technical and Organizational Measures for Security' include, but are not limited to the following:
Business Continuity Management: MSPs should design and implement the process and tools with the right expertise to ensure the continuity of information security management in adverse situations, such as during a crisis or disaster.
Information Protection & Information Assets Handling: MSPs should ensure the protection of Communication Service Providers (CSPs) data against unauthorized access, and to maintain the policies on the use of cryptographic controls, and the protection and lifetime of cryptographic keys in accordance with industry best practice. In addition, Regular performance of security assessments on Information systems is advised to detect any vulnerabilities.
Identity & Access Management: MSPs are tasked to maintain controlled processes and systems covering the formal registration of users with a unique identity as prerequisite for granting any access to the user.
Software Development: One of important tasks of MSPs is to ensure that the development, testing, and operational environments are separated to reduce the risks of unauthorized access or changes to the operational environment.
Network Security: Operating procedures for the management of network security should be maintained by MSPs, including intrusion detection and prevention, firewall protection, denial of service attack and prevention, and web filtering. In addition, protection of secure areas with appropriate entry controls designed to ensure that only authorized personnel are allowed access and physical access to areas where any data is stored is restricted to Authorized Users.
The trustworthiness not only originates from a set of security features, but also from system design principles and implementation considerations that have all been applied with a holistic and risk-based mindset.
As such, Ericsson Managed Services has addressed such challenges and strengthened their security agenda to meet the industry standard requirements using AI and ML algorithms. Ericsson Operations Engine utilizes AI and data-driven solutions to power intelligent, predictive mobile networks. This allows for detection, monitoring and managing threats using real-time risk visibility and automated resolutions – delivering robust security from device to cloud.
With such enhanced data driven operation capabilities and end-to-end improvements based upon predictive forecasting of network performance, MSPs can bring economies, and deliver better operations thus giving CSPs the opportunity to deliver enhanced services to their customers and increasing business opportunities.
Getting the right Managed Services partner will fulfill any CSP's high mandates on security, ensure confidentiality, integrity, and availability of assets, protecting the brand image, and minimizing any business disruption.
Forging Winning Partnerships – How Mercy Corps Nigeria and MoMo Agent is Helping to Restore and Improve Livelihoods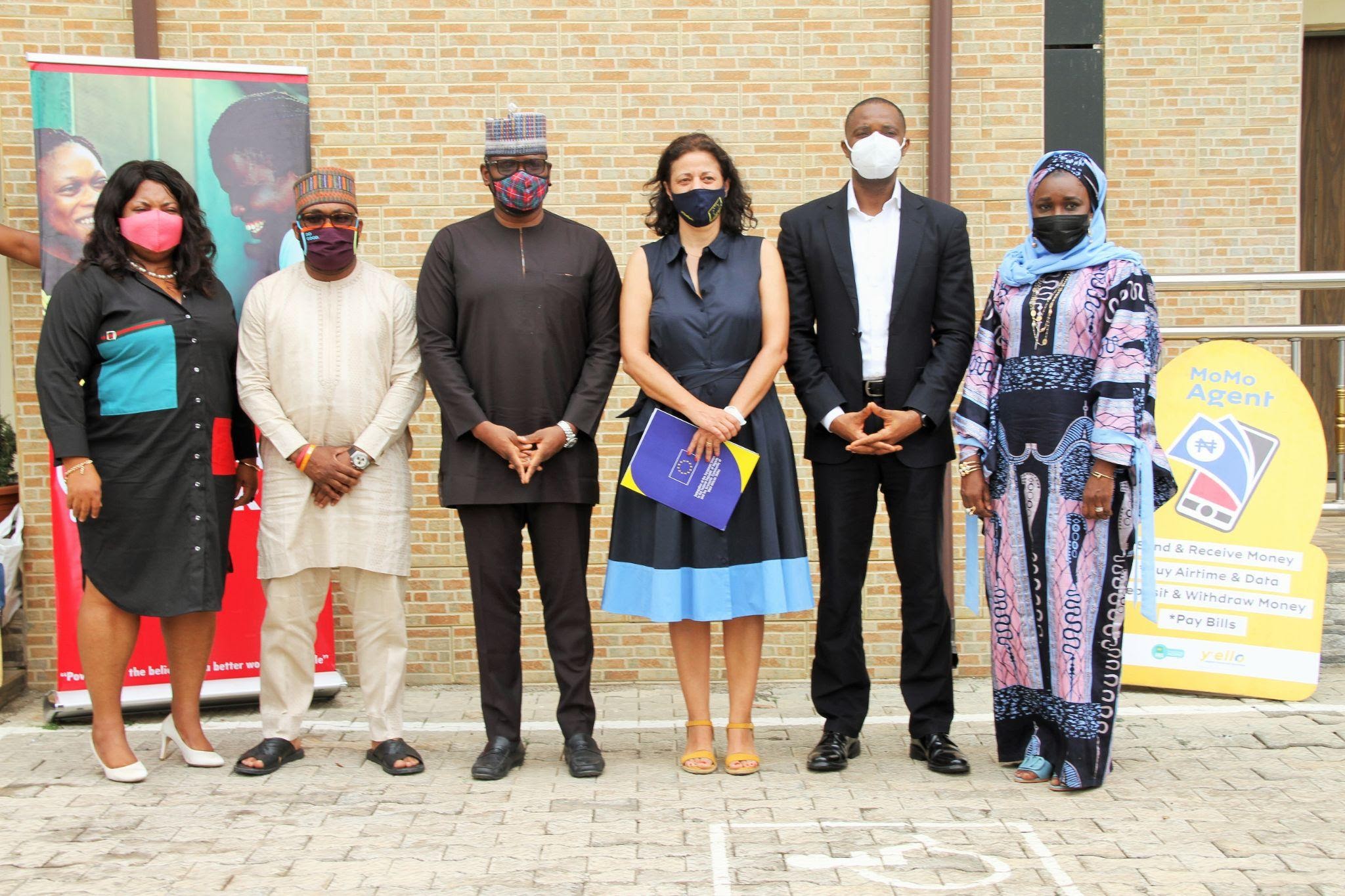 Partnerships provide a way for organisations to develop a common agenda for action, leverage resources, and tap into outside expertise. Combining the efforts of individual partners can greatly magnify the effects of program initiatives launched by local and international agencies alike, as seen in the case of Mercy Corps Nigeria and Y'ello Digital Financial Services.
Mercy Corps' 'Building Resilience in Complex Crisis (BRICC)' programme funded by the European Union, recently signed a new partnership with Y'ello Digital Financial Services (owners of the MoMo Agent Network), the fintech subsidiary of MTN Nigeria, to efficiently deliver automated cash transfers and provide an avenue for programme participants with or without bank accounts to receive funds. This partnership will kick-start the use of MoMo Agent in the distribution of conditional and unconditional cash transfers to 14,270 households in Damaturu and Potiskum LGAs in Yobe state.
This partnership is funded by the European Union, to implement an array of early recovery interventions across North-East Nigeria which involves cash assistance to vulnerable households and young people to help restore and improve livelihoods, making them more resilient to conflict, climate shock, and stress.
The impact of the COVID-19 pandemic and its attendant consequences on market opportunities and increased unemployment has necessitated timely interventions of this nature.
Of the participants that will be given cash transfers, 1,570 youths will receive funds to help them start a business after undergoing vocational training like automobile repairs, agribusiness, fashion designing, food business, and phone repairs, among others.
MoMo Agents provide safe, fast, and easy access to financial services for customers through their widespread presence and reliable service.
According to Dez Byamukama, BRICC Programme Director, Mercy Corps, "The major goal of the BRICC programme is to build the resilience of communities, by providing them with the capacity and resources to respond to shock and stress, which have been worsened by the COVID-19 pandemic. Cash supports beneficiaries to respond to their basic needs and survive economic hardship, Automated cash transfer also reduces the cost and security risks associated with the transfer and direct distribution of cash."
The presence of MoMo agents in communities where BRICC is implemented means faster and more efficient means of delivering cash transfers without participants having to wait in long queues. With an agent base of over 150,000 across the country, MoMo Agents provide safe, fast, and easy access to financial services for customers through their widespread presence and reliable service.
This partnership with Mercy Corps provides a unique opportunity to extend these benefits to the most vulnerable families in Yobe State and other conflict-affected states in the North East.
Commenting on the collaboration, Usoro Usoro, Chief Executive Officer, Y'ello Digital Financial Services said YDFS is committed to ensuring that every Nigerian is able to seamlessly access financial services for their personal and business needs. "To do this, we constantly seek partnerships to support the financial inclusion strategy of the federal government. We are truly excited about this arrangement with Mercy Corps and the possibilities. With over 150,000 agents spread across the country, we are poised to deliver easy and fast cash transfers to beneficiaries of the programme in Yobe State and other locations within the country where required," he stated.
The delivery ofautomated cash transfers for programme participants with or without bank accounts to receive funds aligns with the Central Bank of Nigeria's (CBN) financial inclusion target of 95% by 2024.
Bulk disbursement service enables an organization to make payments or disbursements to mobile phones of individuals. With bulk disbursements, it is easier and more secure to disburse cash to millions of beneficiaries, including employees via thousands of MoMo Agents across the country.
The service is open to all organizations and institutions both public and private (including non-profit) intending to make bulk payments to individuals.
The bulk disbursement services can be used for loan disbursement to recipients in any part of Nigeria, claims settlement, Salaries disbursement for companies and Casual payments, Promotional cash payments, Business Payments, Government and NGOs disbursement of funds to beneficiaries. More partnership is encouraged to support the financial inclusion strategy of the federal government. With over 150,000 agents spread across the country, MoMo Agent is poised to deliver easy and fast cash transfers to beneficiaries of the programme in Yobe State and other locations within the country where required.