100 Companies Join IXPN As Traffic Hits 300Gbps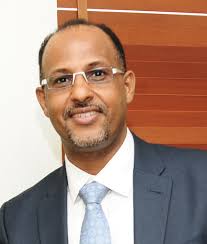 The number of major global content and content distribution networks, Internet Service Providers, Mobile Network Operators, Financial and Educational Institutions, and other IP-Centric organizations at the Internet eXchange Point of Nigeria (IXPN) has surpassed 100 as peak traffic exceeds 300Gbps, a milestone the company has noted is worthy of celebration.
In a statement issued in Lagos, chief executive officer of IXPN, Muhammed Rudman,stated that all Mobile Network Operators, major network operators in Nigeria, as well as some of the largest Content Networks such as Facebook (Meta), Google, and Microsoft, are among the networks peering at the exchange point, which was designated as a West African regional exchange point by the African Union a few years ago.
According to him, reaching the 100-member mark demonstrates the IXPN's broader reach and excellent service delivery. He mentioned that IXPN has multiple locations across Nigeria, making its services easily accessible thereby allowing local service providers to save costs through peering.
"In fact, we have recently seen an increase in connections from even international networks, indicating our commitment to providing excellent services with high availability." he said.
IXPN members' surveys conducted over the years have revealed an increase in the percentage of local traffic in Nigeria, with a recent report indicating that connected members are able to localize/domesticate more than 70 per cent of their traffic through the exchange point. This results in significant cost savings for the connected networks, as well as reduced latency, increased security and increased redundancy.
With a single connection to any of the nine (9) IXPN sites across Nigeria, the over 100 members currently connected to IXPN have direct access to each other. Five of the sites are in Lagos, with one each in Abuja, Port Harcourt, Enugu, and Kano.
The Lagos POPs are all interconnected via high-capacity links and connect to the POPs in the other four cities in an effort to extend connectivity to the unserved and underserved regions in the country.
Anakle Films Releases $1m Nigeria Movie,The Black Book on Netflix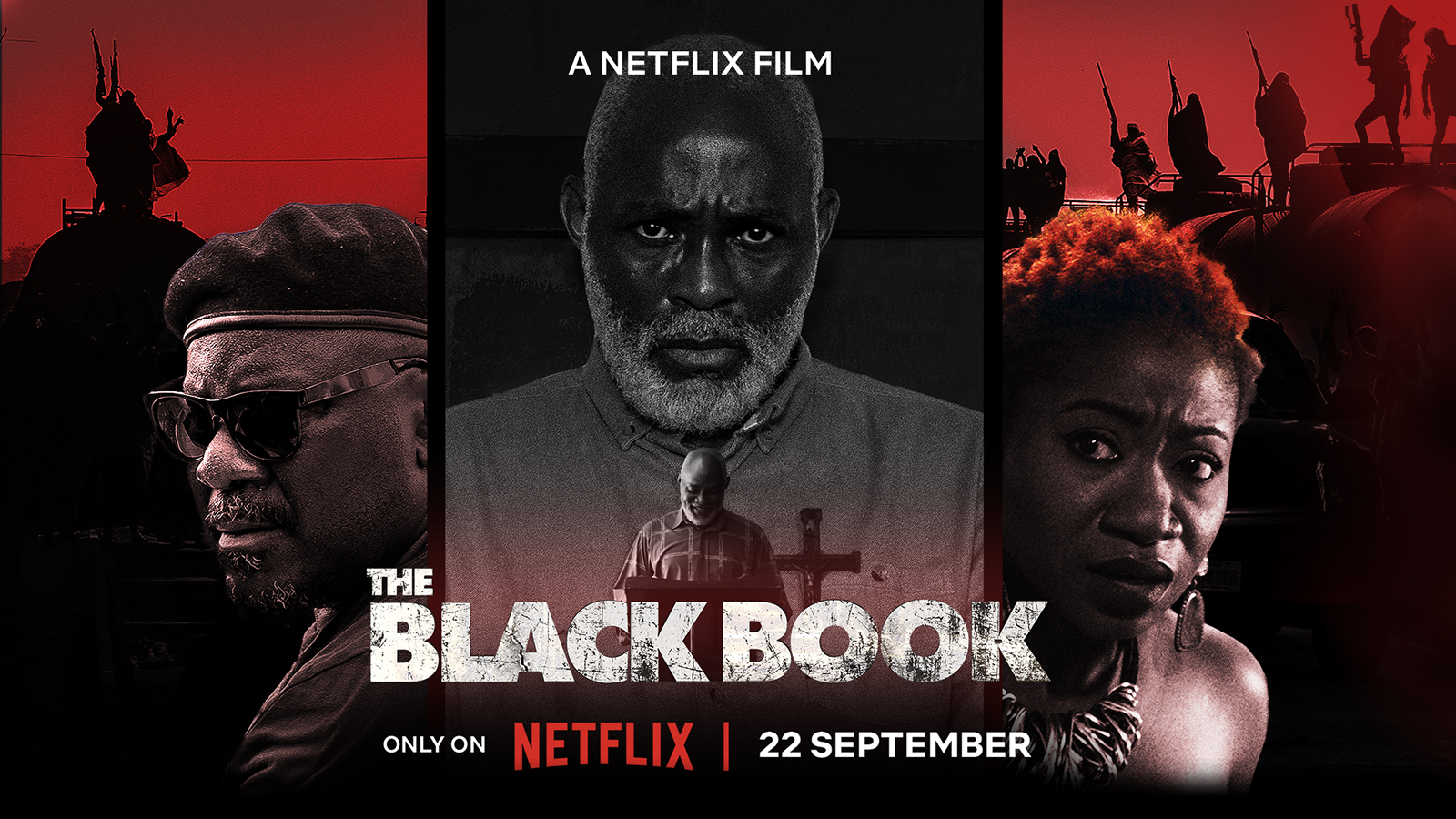 Anakle Films has released Nigeria's biggest-budget film to date, The Black Book, debuting on Netflix. The film, with a budget exceeding $1 million, features an ensemble cast of Africa's most well-known actors, including Richard Mofe-Damijo, Alex Usifo, Sam Dede, Taiwo Ajayi-Lycett, Denola Grey, Shaffy Bello and Ireti Doyle.
The Black Book delves into a fictional narrative that explores the West African country's conflicted history, including military dictatorship, drug trafficking, and politics, through a retired hitman's journey to seek justice.
Directed by Editi Effiong, The Black Book details the fictional story of Paul Edima, a former military and drug cartel hitman in Nigeria who cemented his legend with an unparalleled record of assassinations, coups, abductions and drug operations.
Faced with the hard choice of going back to kill a female journalist's child whom he had spared or losing his own life, the protagonist wagers with his boss, giving up a legendary ledger called 'The Black Book', which details incriminating evidence against Nigeria's corrupt elite in exchange for his life and the child.
After walking away to live a quiet life for 30 years, Edima is forced back to seek justice when his only son is killed by a gang of corrupt policemen, SARS, in an attempt to cover up the crimes of a politician's son.
The Black Book Director Editi Effiong says, "Nigeria has a complicated but fascinating past. What we aimed to do with The Black Book was to provide historical and cultural context through a fictional, entertaining lens. Great storytelling is universal; this African story will resonate worldwide. Developing The Black Book and reimagining the Nigerian cinematic experience has been incredible; we've had world-class actors and the chance to incorporate amazing sets and large-scale location shoots to bring this Nigerian narrative to life."
In a significant move, Anakle Films has acquired RMD Productions Limited, founded by Nollywood icon Richard Mofe-Damijo, who now joins the board of directors at Anakle Films. This partnership reinforces Anakle Films' commitment to fostering talent and innovation in Africa's film industry. This acquisition has resulted in a 14-project slate for Anakle Films, including films and television series cutting across romcom, action thriller, drama and other genres. The first of these will go into production in the first quarter of 2024.
Richard Mofe-Damijo, who joins Anakle Films as Chairman, says: "The journey to 'The Black Book' was a transformative one for me, both professionally and personally. Meeting with Editi Effiong and embracing the physical and emotional demands of my role was an invigorating challenge that took me to new heights. As I step into my new position at Anakle Films, I'm excited to contribute to the growth and innovation of African storytelling. We have a rich history and vibrant culture that deserve to be shared with audiences far and wide. 'The Black Book' is an example of what we can achieve, and I believe it's only the beginning of what's to come."
IXPN Details  Gains Of Collaboration, Peering and Local Hosting of Content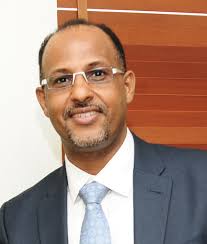 The Internet Exchange Point of Nigeria (IXPN), a non-for-profit and membership-based organisation, which provides a platform where networks interconnect directly within Nigeria has highlighted the benefits that come with collaboration among operators, peering in carrier and cloud-neutral data centres and the hosting of content locally in Nigeria, where it is believed does more downloads of content than uploads.
The Chief Executive Officer of IXPN, Mr. Muhammed Rudman highlighted these benefits to stakeholders at an exclusive peering workshop, which was organized by IXPN and Africa Data Centres (ADC) in collaboration with Workonline Communications.
According to Muhammed, there is a lack of collaboration between the various operators in the ecosystem, which has led to duplication of infrastructure and ultimately, high cost of services for the end-users.
"There is a lot of fragmentation in the industry. Despite the Nigerian Communications Commission's framework for infrastructure sharing, industry players do not collaborate that is why we have duplication of infrastructure which are supposed to be shared," he told Journalists on the sideline of the forum.
He noted that if industry players collaborate, it will bring down operational costs and capital expenditure.
Speaking on what peering in a carrier and cloud-neutral data centres will bring to the industry and the Nigerian economy in general, Mr. Muhammed who is the immediate past President of the Nigeria Internet Registration Association (NIRA), said peering between Internet Exchange Point and a carrier/cloud-neutral data centres will enhance connections for citizens and organisations alike, and help the economy to thrive.
"Peering through internet exchanges addresses the challenges of traffic by ensuring the shortest possible route is used to reach a given destination. It keeps traffic as local as possible, which improves performance and enables faster connections between networks, facilitating high-speed data transfer, lower latency, increased bandwidth and improved fault tolerance," he said.
According to him, local hosting of content is a driver for economic growth, stressing that money paid to foreign hosting companies constitutes capital flight, puts more strain on Nigeria's foreign earnings and slows the growth of local data centers and delays the development of new ones.
He also explained that hosting locally provides additional revenue opportunities to local ISPs and data centers which in turn creates more job and technical competencies. "Local content hosted abroad has higher latency than if hosted locally – over 1000%. But hosting it locally in any of the data centres has a direct and indirect impact on the economy – Job Creation, Tax, a platform for other IT professionals," he argued.
The implications for businesses who hosted their content abroad are numerous; it affects business continuity, it comes with lower support level and poor update cycles because of conflicting working hours/ this is even as a study shows that a second-long delay causes a 7% drop in conversions, an 11% drop in page views and a 16% drop in customer satisfaction.
Meanwhile, as a way of addressing some of the challenges in the ecosystem, IXPN had organized a free Border Gateway Protocol (BGP) training for network engineers across Nigeria as part of her planned capacity-building programme for its increasing members and commitment towards improving the internet ecosystem in the country.
The training was held at the organisation's corporate headquarter in Lagos, where Muhammed Rudamn explained that Border Gateway Protocol (BGP) is a gateway protocol that enables the internet to exchange routing information between autonomous systems (AS).
"We want to empower members of the Internet eXchange Point of Nigeria (IXPN) with the rudiments and workings of Border Gateway Protocol (BGP), which is important to us as a one-stop peering point for service and content providers," he emphasized.
NCC Disowns Fake LinkedIn Account of Prof. Danbatta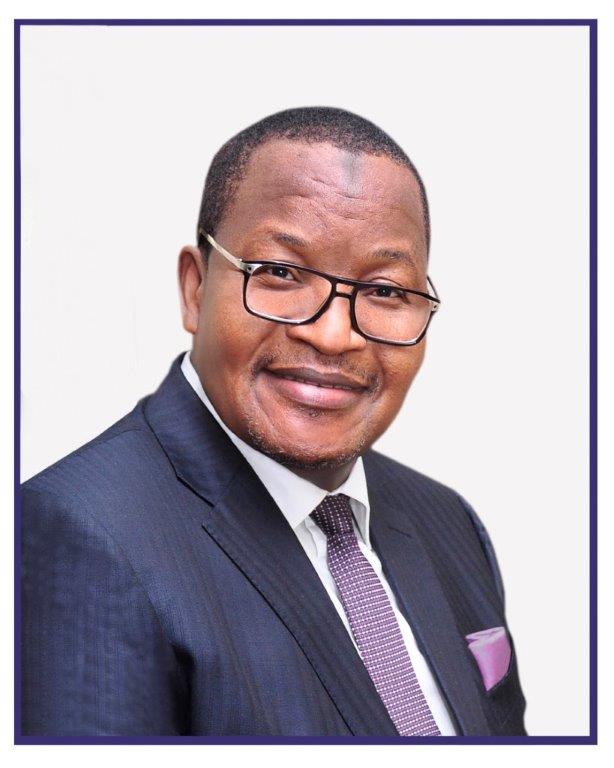 The Nigerian Communications Commission (NCC) has been made aware of a fake LinkedIn account that is being attributed to our Executive Vice Chairman and Chief Executive Officer, Prof Umar Garba Danbatta.
We wish to categorically state that the said LinkedIn account is fake and has no affiliation with the NCC or Prof Danbatta.
We, therefore, urge the public to be wary of any communication or connection request from this fake LinkedIn account, as it is being operated by fraudulent individuals, who may be seeking to defraud unsuspecting members of the public.
We wish to use this opportunity to remind the public that it is important to verify the authenticity of any online account, especially when such accounts claim to belong to public figures or organizations. We advise the public to only connect with verified and official accounts of the NCC and its officials.
We take this opportunity to warn those behind this fake LinkedIn account that they are engaging in criminal activities, and we will not hesitate to take legal action against them if they are caught. We remain committed to protecting the public from online fraud and ensuring a safe and secure online environment.