9mobile Targets SMEs With 'The Hack' in Abuja September 30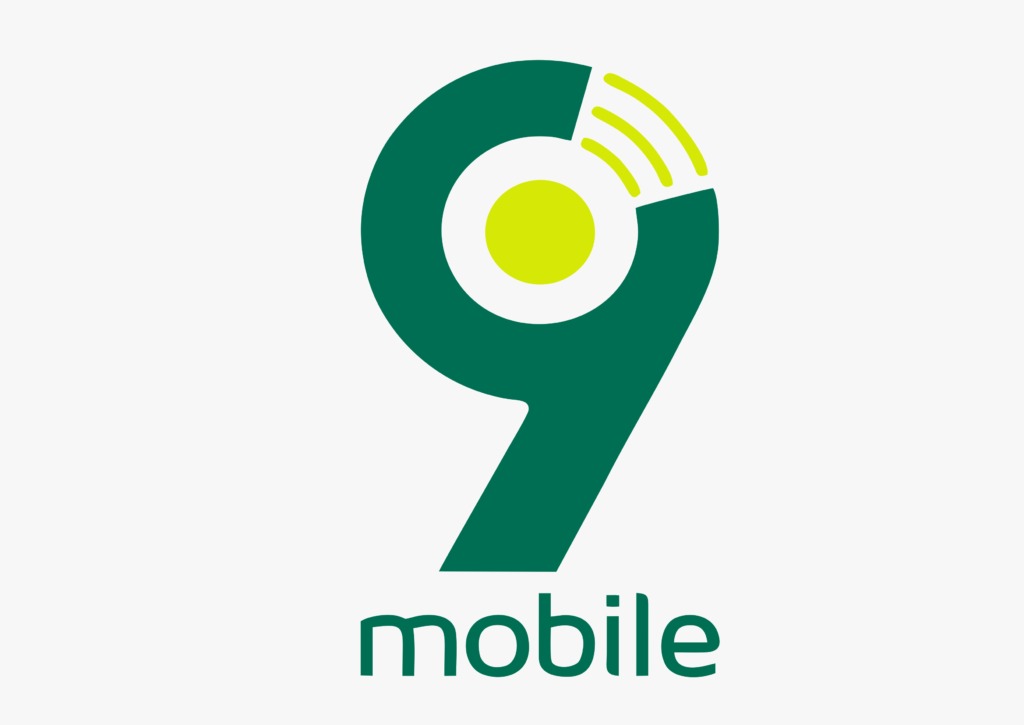 After a successful and well-attended debut in Lagos, leading innovative and youth-centric telecommunications company, 9mobile, is set to take its mentorship programme 'The Hack' for young business owners to the nation's capital for those hoping to grow their businesses.
The next edition of The Hack, a business and networking mentorship programme to support and promote emergent entrepreneurs, will hold on Friday, September 30, in the Federal Capital Territory, Abuja.
It will be facilitated by business experts who will share business ideas with participants and groom them to scale their businesses. The Hack focuses broadly on the endless opportunities in the SME sector while addressing particular problems that business owners confront. The workshop will assist business owners in expanding their enterprises and overcoming obstacles.
Commenting on the forthcoming event, Director of Marketing Communications, 9mobile, Saidat Lawal-Mohammed, said that the positive feedback from participants at the first edition and requests from other parts of the country encouraged 9mobile to do an encore in Abuja, while other cities would be unveiled soon.
She explained the initiative fulfilled the Operator's brand promise to enable Nigerians, especially youths, to do more.
"We are happy to assist entrepreneurs, including aspiring ones across the country, with the knowledge they need to grow their companies with our innovative platform, The Hack. And given that Abuja is home to many entrepreneurs, we are eager to have this second edition there," she said.
Lawal-Mohammed added that 9mobile will continue to support entrepreneurs, start-ups, and MSMEs and would not waver as an enabler of individuals and businesses. The first edition of The Hack happened in Lagos in June.
It featured speakers including Director of Strategy, 9mobile, Karn Gulati, and business and sales expert Tricia Olufemi- Olumide (TriciaBiz). The facilitators shared practical ideas on how entrepreneurs can scale and grow their businesses.
The Hack is open to all network subscribers who have businesses and startups and are between 18 – 45 years. Interested participants can register at https://9mobile.com.ng/the-hack-seminar/.
Leo Stan Ekeh Foundation's Imo Wealth Project Commences June 29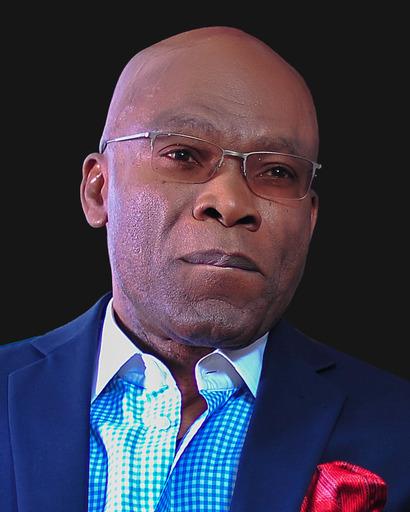 The Leo Stan Ekeh Foundation (LSEF) has announced a change of date for the commencement of the training programme for the Imo Wealth Project, a job creation and empowerment initiative.
The programme, previously scheduled to commence on June 28, will now kick off on Wednesday, June 29, 2022 in order to accommodate the sit-at-home expected in Imo State and other parts of the South East, notably with Nnamdi Kanu, leader of the Indigenous People of Biafra (IPOB) scheduled to appear in court in Abuja on Tuesday.
The Imo Wealth Project is sponsored by the Leo Stan Ekeh Foundation, a futuristic Non-Governmental Organization (NGO) which focuses on promotion of 21st century knowledge through quality education, practical entrepreneurship, healthy living and enhanced lifestyle. The foundation plans to create over 10,000 employment opportunities for residents of Imo State, while also equipping entrepreneurs and other beneficiaries with useful knowledge and interest free loans to grow their businesses and improve their global competitiveness.
Among the target audience for the initiative are entrepreneurs, unemployed and underemployed graduates, as well as students in tertiary institutions across Imo State in their final year of studies. As part of the initiative, globally renowned tech companies like Microsoft, Meta (FaceBook), among others, are expected to certify the participating graduates who complete the programme.
Consequently, the three-day mandatory on-boarding training programme, from which successful candidates would be selected, will now take off Wednesday, June 29 and run till Friday, July 1, 2022 at the Imo State University Auditorium, Owerri, Imo State. The programme kicks off by 9am each day, while accreditation of attendees holds from 8am.
Chairman, Zinox Group, Leo Stan Ekeh, will personally open the conference each day with a 15 minutes' inspirational session.
A prospective candidate is only expected to attend one of the daily training sessions for a chance to be selected. Interested candidates are advised to register on www.lsef.org to indicate their interest in participating. Registration and participation is free of charge for intending candidates.
Once successfully registered on the website – www.lsef.org, each candidate would be assigned a specific day on which to attend the training programme.
The training sessions will witness masterclasses from a carefully selected faculty of world class resource persons. Among other things, participants would be exposed to mentorship sessions, a finishing school class, knowledge empowerment and business success sessions. Outstanding entrepreneurs who make the final cut stand a chance to gain access to interest-free loans to grow their business, while others will be exposed to employment opportunities in their areas of competencies.
The project seeks to create quality opportunities for the youths to reduce tension in each geo-political region in Nigeria, starting with Imo State in the South East. The foundation has also partnered with tertiary institutions in the state which it has commenced equipping with best-in-class digital tools to re-train and certify qualified graduates, with plans to replicate this in a state in each geo-political region in Nigeria, if the Imo project is a success.
How U.S. Consulate is Promoting Innovation and Entrepreneurship in Niger Delta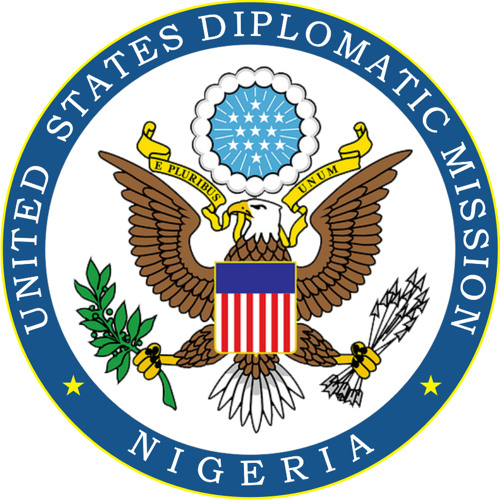 As part of its commitment to bolster sustainable economic growth in Nigeria, the U.S. government supports a variety of programs to encourage innovation and entrepreneurship across the country.
On Friday, the U.S. Consulate General launched the third cohort of the Field of Skills and Dreams VTE Academy's Fashion Entrepreneurship Program for 30 emerging fashion designers in the Niger Delta region.
Delivering remarks at the opening ceremony of the workshop, which was held at the American Corner in Port Harcourt, U.S. Consulate Deputy Public Affairs Officer Jennifer Foltz highlighted the role of entrepreneurship as the key driver of sustainable economic growth.
Foltz explained that the goal of the U.S. Consulate-supported capacity building workshop was to provide participants with the requisite business management skills to start, scale, and sustain viable fashion businesses.
"Fashion is a multi-billion-dollar industry and a huge contributor to the global economy, creating jobs and economic prosperity," Foltz said. "Nigeria's unique and innovative fashion designs are making waves in the United States and our goal with this fashion entrepreneurship workshop is to provide the participants with the knowledge, networks, mentors, and access they need to launch and scale successful fashion businesses."
Program implementing partner and CEO of Field of Skills and Dreams VTE Academy, Omowale Ogunrinde, encouraged the participants to direct their passion, imagination, skills, and ingenuity toward making a mark on the Nigerian fashion industry.
"Succeeding in the fashion industry takes a lot more than passion and creativity. You have to be able to think like an entrepreneur. Through the support of the U.S. Consulate, we are empowering emerging fashion designers to not only thrive in Nigeria's fashion industry but also to prepare for the global fashion marketplace," Ogunrinde, an alumna of the U.S. government-sponsored International Visitors Leadership Program, said.
One of the participants, Ruth Inyang, expressed appreciation for the opportunity to advance her theoretical knowledge in fashion design, branding, and small business management skills.
Inyang explained that she has begun implementing some of the fashion design, branding, and marketing techniques and practices she learned during the ongoing workshop.
"My experience at this workshop has been nothing short of amazing. I look forward to learning more from our mentors on how to succeed as a fashion entrepreneur," Inyang added.
Over the last six months, a diverse group of 100 young Nigerians have participated in three regional capacity-building fashion entrepreneurship workshops in Lagos (40), Enugu (30), and Port Harcourt (30).
The fashion entrepreneurship workshop is a reflection of the U.S. government's strong commitment to supporting young people in Nigeria as they seek to build a future in which they can be constructive participants in the nation's economic development.
IWD: TD Africa Debuts The HERwakening, Fetes Female Entrepreneurs, Women-owned Businesses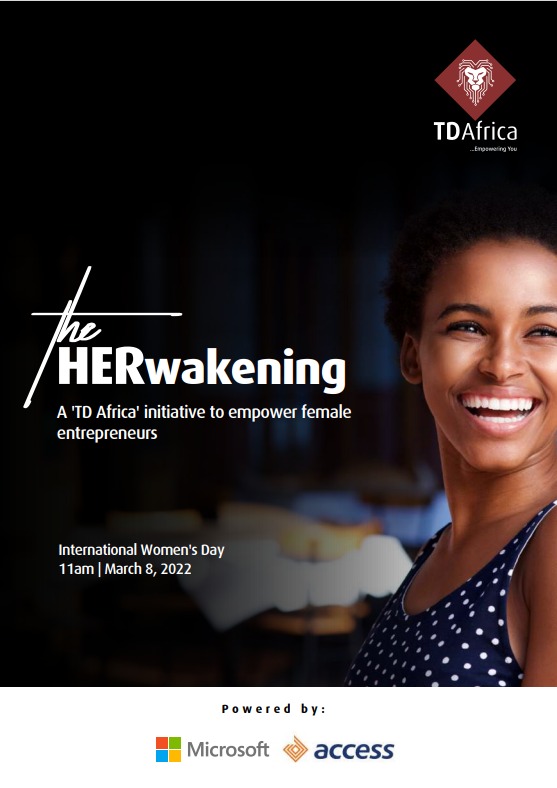 Women have been urged to wake up to the myriad of opportunities presented by a rapidly evolving 21st Century and take their rightful places in the highly competitive business environment, while making their voices heard.
The call came from a host of renowned female business leaders, seasoned speakers and resource persons as TD Africa, Sub-Saharan Africa's leading distributor of technology, services and lifestyle products, formally flagged off The HERwakening, an initiative aimed at empowering female entrepreneurs.
Held on Tuesday, March 8, 2022 to commemorate this year's International Women's Day celebration, the well-attended session was hosted physically at the impressive Yudala Heights located at 13 Idowu Martins, Victoria Island, Lagos and online via YouTube. The event, which witnessed a gathering of women entrepreneurs and aspiring ones, provided a fitting opportunity for TD Africa to engage this critical segment and inspire women-owned businesses.
Speaking at the event hosted in partnership with Microsoft and Access Bank, Founder, Wholesome Inspirations, Dr. Ebere Njoku urged participants to take charge and own their space. Njoku, who was one of the keynote speakers at the event, disclosed that women have come a long way, adding that their voices must be heard. According to her, "Own Your Space" means giving yourself permission to show up as your authentic self, to be present, to be important and to define your boundaries. She defined elements of self-discovery to include, confidence, acceptance, responsibility, love, and ownership.
Earlier, in her address, Country Manager (Nigeria & Ghana) Microsoft, Ola Williams traced the evolution of technological development from the 4th Industrial Revolution, Steam and Water, Electricity, Electronics and IT, through Digital, Cyber, Internet and Networking. Williams, who spoke on the topic, "Staying Ahead in the Digital Age", revealed that humanity uses one form of technology or the other as it touches every aspect of life.
Asking the women if they are prepared, the speaker said by 2026, demand for digital skills such as Web Development, Computer and Information Research Science, Data Science and Software Development, among others, will grow by 13 percent. Further, she described Nigeria as the highest ICT investment destination by volume and deals.
Adducing fear of failure, lack of network and mentors, poor IT background and perception of the field as stressful, etc. among reasons women avoid careers in Information Technology, Williams identified key action areas for interested females to include regular use of technology, keeping abreast of technological advancement, getting mentors, mentoring other women and joining relevant communities.
On her part, Managing Director (Nigeria) Apple Inc., Teju Ajani, who counselled participants on the principles of thriving in a competitive environment, disclosed that the most important thing is to train and focus on one's goal. According to her, healthy competition can push one to success, even as she delivered tips to survive the competition.
Among these are need to understand your industry, studying the culture around you, paying attention to your environment, need to observe things, learn yourself, set your goal, dream big, work smart, lesser focus on other things, developing yourself and your team, learn more every day, adapt to changing times, unique value estimation, being ready for opportunities, changing your mood, learning to walk away and being bold, adaptable, strong and willing to reflect yourself.
Another keynote speaker and Founder, Wardrobe Merchant, Obis Oragwu bared her thoughts on the place of a woman in the 21st Century. In her view, the evolution of technology, innovation, economic challenges and societal change have brought more jobs requiring additional skilled manpower into the workspace. This, she said, brought about the need for ambitious women with special skills to take roles that were previously dominated by men. She listed core areas where a woman who wants to succeed in the 21st century must focus on to include, finance, family time, career, networking, self-care, health and fitness, fashion, one's goal, ethics & value and structure. She submitted that these factors must be balanced for a successful career.
Equally important, a representative of Access Bank and Group Head, Women Banking, Abiodun Olubitan spoke on the bank's The 'W' initiative. This initiative, according to her, is a platform by Access Bank for the empowerment of women in business with financial & lifestyle solutions and advisory facilities for investments. Olubitan revealed that the focus segments include W in Business, W Young Professionals, W and Family, Millennials & Gen Z and W Quintessential. Value propositions include access to finance such as loans, access to network and mentoring, access to capacity and career development and access to market. She identified the benefits of "The "W" Power Loan" to include flexible repayment plans, relaxed collateral requirement and competitive interest rates.
Meanwhile, Coordinating Managing Director, TD Africa, Chioma Chimere revealed that one of the value propositions of the HERwakening is to make it an initiative for vulnerable, voiceless and less privileged women. She averred that TD Africa, born in 1999, is a child of necessity to sanitize the ICT industry, noting that it had become a big giant leading the trade revolution across Africa.
Chimere disclosed that the majority of the Board of TD Africa are women who have been in business for over 25 years. These women, according to her, have been empowered and are empowering other women. She praised the untiring efforts of the Chairman, Zinox Group, Leo Stan Ekeh, for inspiring and promoting women to top management cadre positions, adding that Ekeh represents a new breed of entrepreneurs who value the contributions of women.
The icing on the cake was the enduring words of Chioma Ekeh, CEO, TD Africa.
While recounting the agonies women go through in raising new generations, she described the modern-day woman as a trailblazer, a hard-working home builder, and a compassionate companion. She, nevertheless, admonished the women to see their roles as not only divine but as a reward. Expressing gratitude to her husband, Ekeh, for finding women worthy to head companies in the Zinox Group, she equally thanked the staff of TD Africa, the organizers of the event and the guest speakers.
Notably, Ekeh, Chairman, Zinox Group, who addressed the audience briefly, also reiterated the key advantages enjoyed by womenfolk, including their concentration power, financial prudence, humility, as well as their natural status of being better counsellors, less prone to fraud and spiritual soundness, among others. Ekeh restated his prediction that from 2026, women will take over in major spheres of endeavour. He also promised to sow a seed to support the women-owned businesses selected for partnerships at the end of the event.
Other highlights of the event include a question-and-answer session, a memorable rendition of Beyonce's Drop Challenge by some of the participants and high-level networking.