MTN Foundation Spends N1bn To Remodel 40 PHCs In Nigeria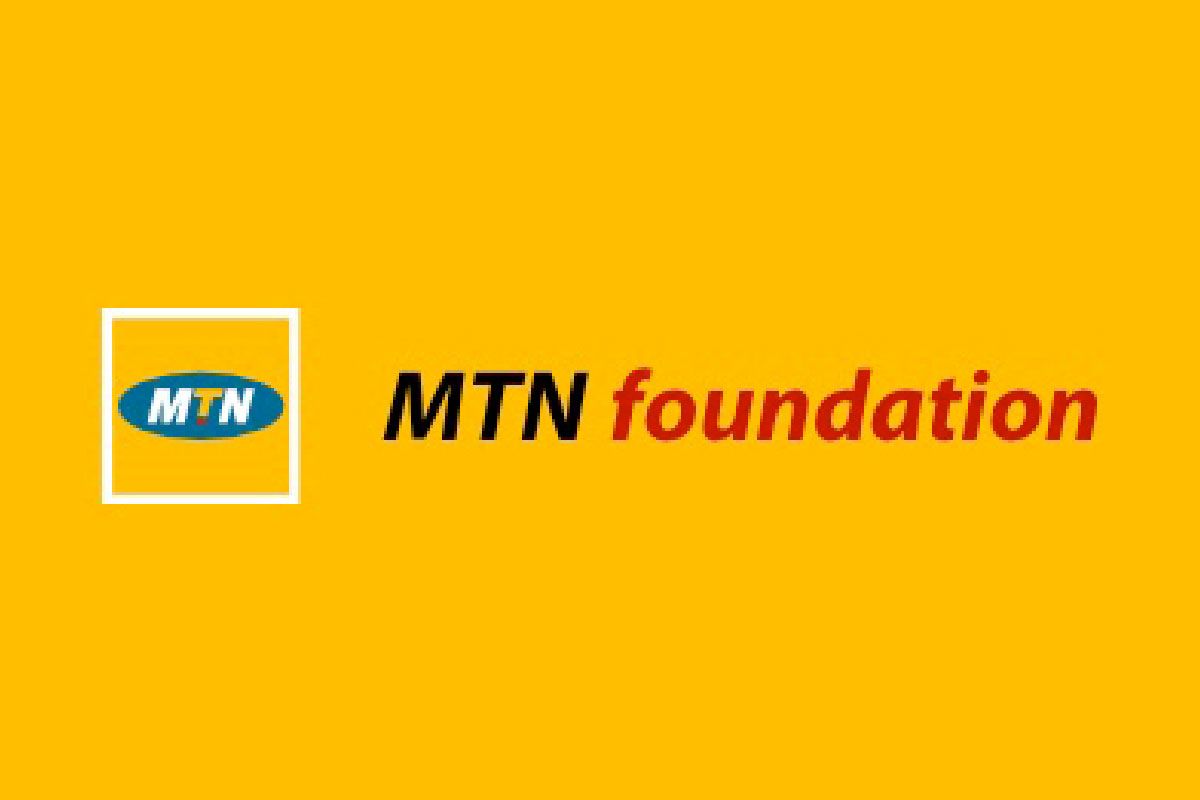 MTN Foundation, through its 'What We Can Do Together Project' has doled out over N1 billion to remodel 40 Primary Healthcare Centres (PHCs) in Nigeria.
The MTN What We Can Do Together Project is a community based 'give back' initiative where members of the public nominate select projects to be implemented in particular communities by MTN Foundation.
The Initiative started in September 2015 and community-based projects have been successfully implemented in 586 communities across 530 Local Government Areas (LGAs), under four phases. In the fifth phase of the project, which commences in 2023, members of the public are expected to nominate PHCs in their various communities, of which the top 40 will be selected for remodeling.
The executive secretary, MTN Foundation, Odunayo Sanya, at a press conference on Monday, in Lagos, said there are 30,000 PHCs in Nigeria, adding that less than 25 per cent of them are functioning.
In the fifth phase of the MTN What We Can Do Together Project, the Foundation planned to upgrade and supply medical equipment and consumables to 40 PHCs; install solar powered boreholes in each PHC and install solar powered hybrid solution in each PHC, Sanya revealed.
From inception to date, Sanya disclosed that MTN Foundation has invested about N25 billion on different projects, adding that, for the fifth phase of the project, the Foundation will be investing over N1 billion to ensure that Nigerians at the community level, have access to quality healthcare services.
The executive secretary however called on more corporate organizations to come into the space. "As we are doing this to impact lives, we are creating a playbook for others to come in as well. We are remodeling 40 PHCs today, another organization can also come in by remodeling like 100 PHCs. In so doing, we will be making more impacts," she stated.
In his remark, a director of MTN Foundation, Mr Dennis Okorosaid this initiative is a way of investing in the Nigerian society and improving the lives of Nigerians, adding that, "Development is not just about constructing roads, skyscrapers or building flyover bridges, it is also about impacting the lives of market women who sit on the streets, selling banana and groundnut. What we are doing here is building human centered project. I am calling on other organisations to follow suit."
NCC Orders MNO, ISPs on Network Security, Consumer Safety Compliance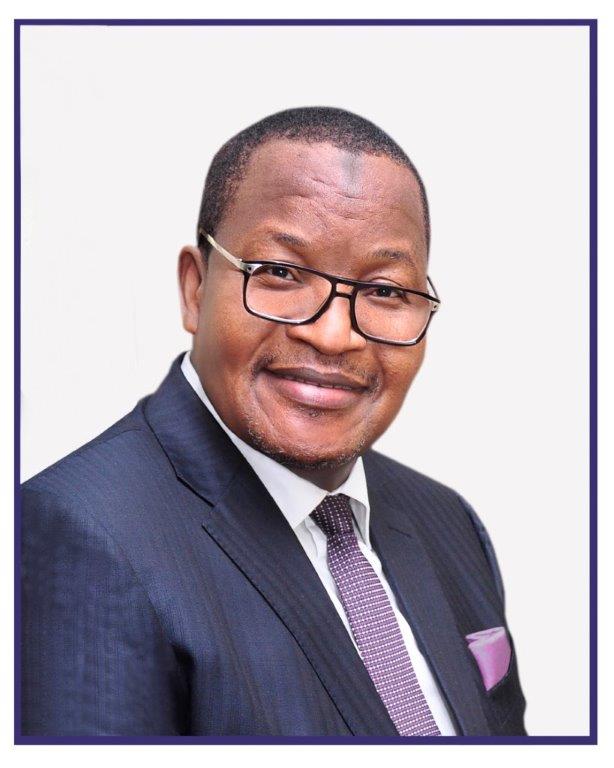 The Nigerian Communications Commission (NCC) has directed Mobile Network Operators (MNOs) and Internet Service Providers (ISP) in the country to comply with regulatory frameworks emplaced by the Commission towards ensuring security and safety of their networks for telecom consumers.
The Executive Vice Chairman and Chief Executive Officer (EVC/CEO) of the Commission, Prof. Umar Danbatta, gave the charge at the 2023 annual Nigeria DigitalSense Forum, focused on Internet Governance for Development, which took place in Lagos recently.
Addressing stakeholders at the event, Danbatta said one of the regulatory framework put in place by the Commission is the Internet Code of Practice (ICP for telecom industry, which is essentially to protect the right of Internet users to an open Internet and provide clear guidelines to Internet Access Service Providers on the use of traffic management practices.
He said the Internet Code also outlines the obligations of Internet Access Service Providers in relation to the protection of consumers' personal data as well as lists the obligations of Internet Access Service Providers in the handling of offensive and potentially-harmful content, and the protection of minors and vulnerable audiences online; among others.
Through upholding the tenets of Internet Governance Code, Danbatta said the Commission, in collaboration with other stakeholders can make networks safe and get telecom consumers protected online.
Speaking to the theme of the event: "5G: Data Governance, Safety and Security in Nigeria", Danbatta said building robust legal and regulatory frameworks is a crucial requirement for effective data governance in Nigeria and that the ICP provides the framework in this regard.
The EVC, however, underscored the need for telecom licensees, especially the MNOs and ISPs, to adhere strictly to industry frameworks that seek to enthrone effective governance in Internet delivery services.
Represented by the NCC's Head, New Media and Information Security, Dr. Chidi Diugwu, the EVC said with the emergence of new technologies such as the Fifth Generation (5G), currently being deployed in Nigeria, the need has come to pay greater attention to the issue privacy, data integrity and online trust across telecom networks.
"As we embrace the transformative potential of newer technologies such as 5G, we must prioritize safety concerns because the amount and speed of data generated using 5G technology is unprecedented. As such, we need to always prioritise consumer privacy, transparency, and ethical data use; and this can be achieved by cultivating trust and handling data responsibly, and by doing so, we can unlock the full potential of 5G technology and promote innovation in Nigeria," he said.
While emphasizing that the Nigerian Communications Act (NCA) 2003 requests NCC's licensees to prevent their network facilities or services from being used in for the commission of any offence under any law in operation in Nigeria, Danbatta said "In this regard, licensees are required to collaborate with the Commission by complying with their legal and regulatory obligations towards ensuring effective Internet governance in Nigeria."
Visa Unveils Africa Fintech Accelerator Program to Kickstart $1bn Investment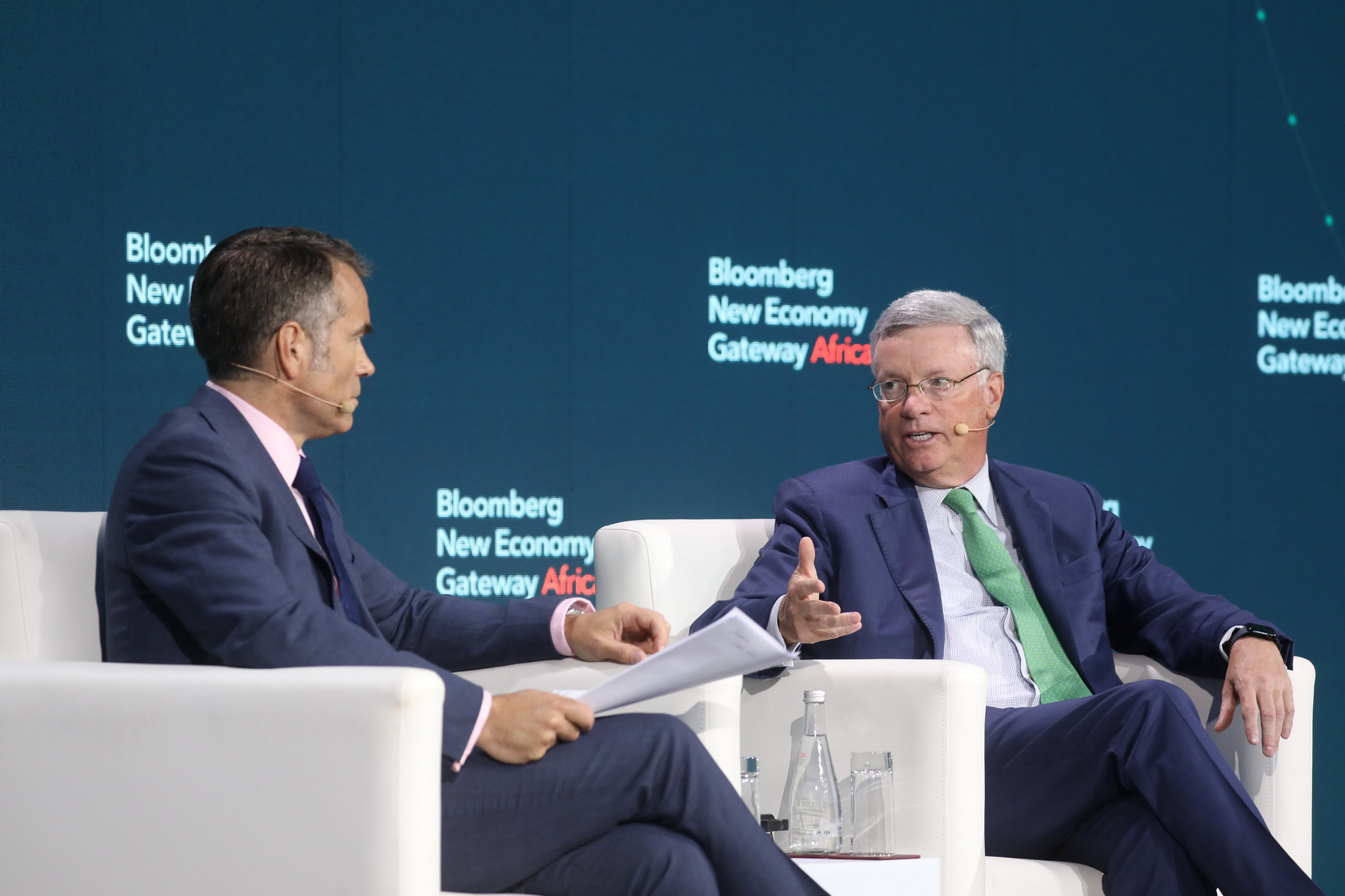 Visa has announced the launch of the new Visa Africa Fintech Accelerator program to help enable Africa's expanding start-up community through expertise, connections, technology, and investment funding.
The launch of the Africa Fintech Accelerator program follows Visa's recent pledge to invest $1 billion in Africa's digital transformation and its long-term commitment to advancing Africa's economies and driving inclusive growth.
The initiative was introduced by Visa Executive Chairman Alfred F. Kelly Jr. at Bloomberg New Economy Gateway Africa in Marrakech, Morocco.
The Visa Africa Fintech Accelerator will enable up to 40 start-ups each year to accelerate and grow through a three-month intensive learning program focused on business growth and mentoring.
Following the program completion, Visa intends to further support fintech growth with capital investment in select participating businesses, while accelerating their commercial launch through access to Visa technology and capabilities.
Fintech startups throughout Africa can apply to be part of the program through two application phases each year, starting from July 2023. With more than 1,000 Africa Fintech start-ups taking part in the Visa Everywhere Initiative* (VEI) competition in 2022, finalists from Africa country editions this year will be invited to join the accelerator program.
"Africa has one of the most exciting and admired fintech ecosystems in the world, bringing outstanding entrepreneurial talent to a young digital-first population that is growing fast," said Alfred F Kelly Jr., Executive Chairman, Visa, Inc. "Visa has been increasing our investments in Africa for decades and strengthening partnerships throughout the continent to support the next wave of innovation and growth. Our new Fintech Accelerator will bring expertise, connections, and investment to Africa's best fintech start-ups so they can grow at scale."
The support for participating fintechs will help further strengthen the payment ecosystem by fast-tracking new innovations and technologies that provide solutions to challenges that are unique to the African continent, and which can further advance Africa's digitization. In line with Visa's corporate purpose to uplift everyone, everywhere by being the best way to pay and be paid, this support of Africa's fintechs will facilitate additional opportunities to expand financial inclusion.
"Africa's fintech community is at the forefront of payments innovation and connecting more of the unbanked with access to the digital economy," said Otto Williams, Head of Partnerships, Products and Solutions, Central Europe, Middle East and Africa, Visa. "Visa has been working with this innovative community to create new programs and solutions to help fintechs scale, while giving access to Visa's technology and partner ecosystem. Through the new Visa Africa Fintech Accelerator, we are looking forward to working with more brilliant entrepreneurs and companies to shape the future of money."
In addition to its $1 billion pledge to Africa, Visa has recently introduced several business initiatives and programs to further advance the payments ecosystem in Africa. These include:
Establishing local operations in the Democratic Republic of Congo, Ethiopia and Sudan to help support and strengthen the local financial ecosystem. Visa has 10 offices across Africa from which it supports payments in all 54 countries.
Unveiling the first dedicated Visa Sub-Saharan Africa Innovation Studio, in Nairobi, Kenya, to provide a state-of-the-art environment to bring together clients and partners to co-create future-ready payment and commerce solutions.
Introducing and expanding new technologies that help African consumers and merchants make and receive digital payments, such as Tap to Phone to turn a simple mobile phone into point-of-sale terminal, as well as lowering remittance costs through innovative solutions like Visa Direct.
Establishing Visa as the fintech partner of choice, working with innovators and entrepreneurs, including through the Visa Everywhere Initiative program, with dedicated country programs in South Africa, Kenya and Egypt.
Launching new programs to support women's empowerment together with financial partners, including She's Next, which is bringing funding, mentoring and networking opportunities to female entrepreneurs leading growing SMBs in Egypt, Kenya, Morocco, and South Africa.
Collaborating, with partners, to advance financial literacy in several languages, including localized versions of Practical Money Skills in Egypt and Morocco for the first time.
Nigeria's Telecom Access Gaps Drop by 53%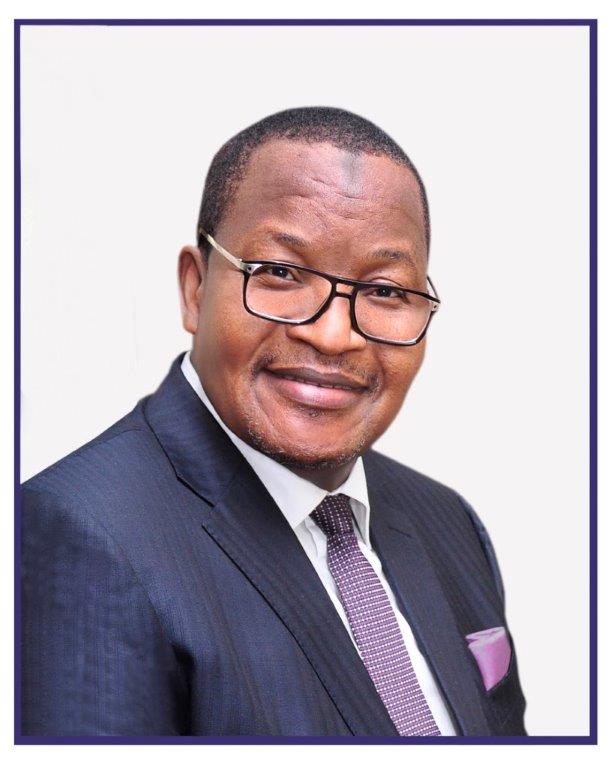 The number of identified areas of clusters across Nigeria without access to the telecommunications services has been reduced by 53.1 per cent as at the end of 2022.
The Executive Vice Chairman and Chief Executive Officer of the Commission, Prof. Umar Garba Danbatta, disclosed this at a recent telecoms industry stakeholders forum in Yenagoa, Bayelsa state.
Danbatta, who was represented at the forum by the Head, Pre-Licensing at the Commission, Usman Mamman, said from 207 clusters of access gaps in 2013, the industry has witnessed a reduction to 97 as of end 2022 by bridging 110 clusters of access gaps, representing a 53.1 per cent reduction.
He said by implication, the number of Nigerians who fell within the access gap which were estimated at 37 million in 2013 has been reduced to 27 million, following increased access to telecoms services by those hitherto not digitally included.
Access gaps refer to the cluster of communities or grouped areas in different parts of the country that are bereft of access to telecom services and till date, the NCC has reduced clusters of access gap by more than half.
Danbatta said, "We have worked tirelessly to ensure we bring telecom services to people living in rural, unserved, and underserved areas of this country, totalling 37 million people courtesy of the consultancy that was conducted in 2013.
"By 2019, we had succeeded in reducing the clusters of access gaps to 114 through the deployment of the necessary infrastructure needed to bring services to people living in rural, unserved and underserved areas of the country. The deployment of infrastructure is in terms of base transceiver stations, which resulted in the reduction of Nigerians in those clusters from 37 million to 31 million in 2019.
"By 2022, we have reduced the clusters of access gaps to 97 from 207 in 2013. The number of Nigerians again have come down from 37 million in 2013 to 27 million as we speak. We achieved this by deploying, from 2009 to 2011, a total of 79 new base transceiver stations," he said
Danbatta stated that in 2013 to 2018, the telecom sector also witnessed the deployment of additional 124 base transceiver stations while from 2019 to 2022, a total of 364 base transceiver stations were deployed.
"So far, the total number of base transceiver stations we have deployed to date between the time the access gaps were identified till the end of 2022 are 567," he said.
While describing the reduction in access gap so far as a landmark, Danbatta, however, said the Commission will not rest on its oars as it thrives to ensure that the remaining 27 million Nigerians, who currently lack access to telecoms services, are provided with services.
Meanwhile, the EVC said part the regulatory interventions of the Commission to bridge the remaining 97 access across the country to provide ubiquitous connectivity in all the nooks and crannies of Nigeria are the issuance of the Mobile Virtual Network Operator (MVNO) Licences and the deployment of Fifth Generation (5G) networks, among others.