MTNF Invests N1bn on Nigerian Musical Talent in 16 years – MTNF Chairman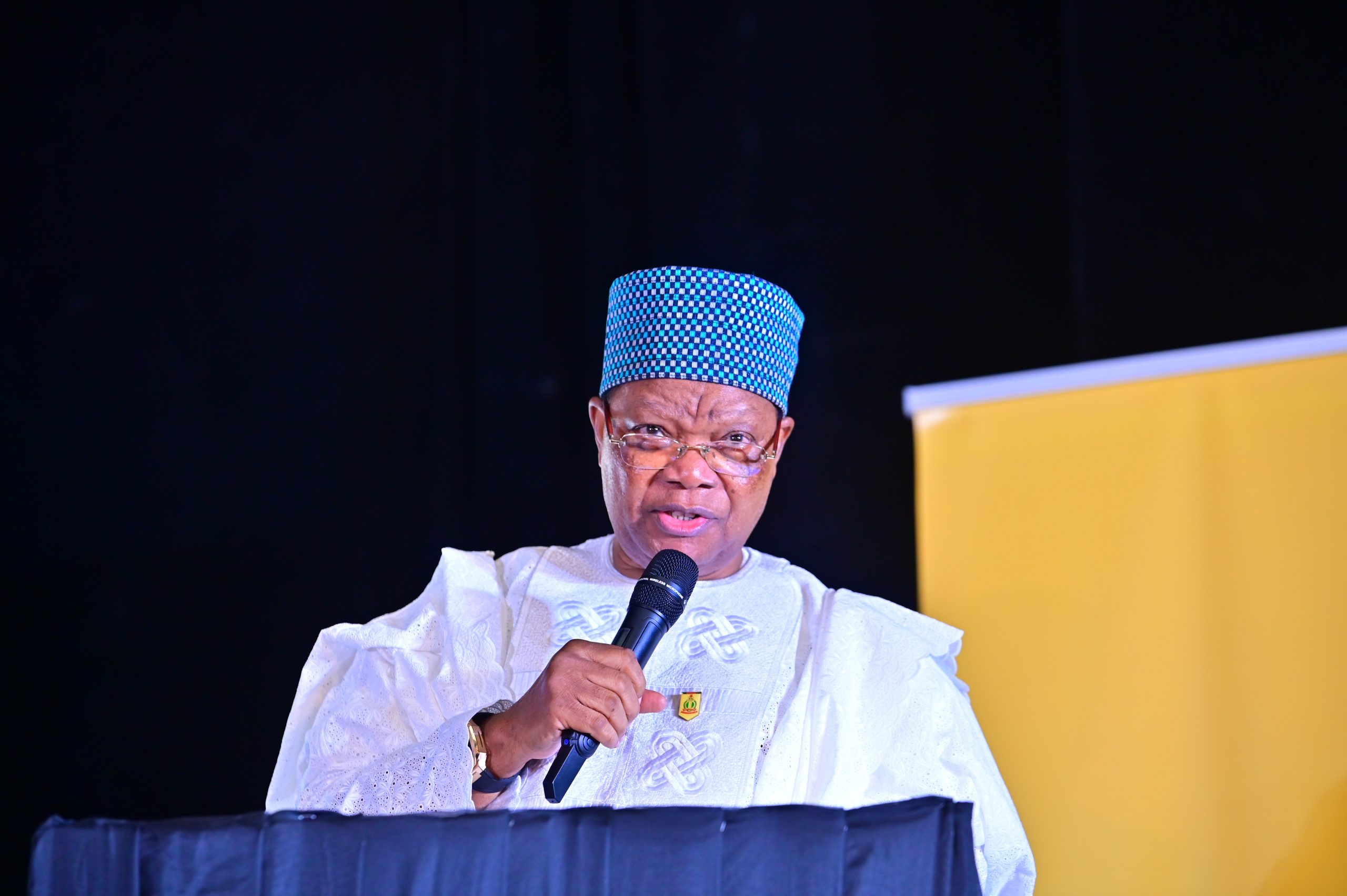 MTN Foundation has invested close to N1bn in the past 16 years in the Musical Society of Nigeria (MUSON). The Chairman, MTN Foundation, Prince Julius Adelusi-Adeluyi (OFR) mni revealed this during the 15th MTNF-MUSON Graduation Concert held at the MUSON Centre, Onikan on Monday, July 4, 2022.
Speaking at the graduation concert, Prince Julius Adelusi-Adeluyi (OFR) mni said, "MTN entered into a partnership with the Musical Society of Nigeria in 2006 and since then, we have not looked back. So far, we have expended nearly N1bn to make sure that the objectives of the MUSON centre are achieved."
In partnership with MUSON, MTN Foundation provides scholarships to 30 eligible musically talented youth annually. The scholarship grant covers tuition, books and transportation and more over a two-year period. Upon graduation, each recipient is awarded an internationally recognised Diploma in Music by MUSON.
According to a report published by KPMG, it was revealed that the Nigerian music sector's revenue grew from 26 million US dollars in 2014 to 34 million dollars in 2018. This figure is expected to grow to 44 million dollars by 2023. Speaking to the 2022 class, Prince Julius Adelusi Adeluyi (OFR) mni assured them that their future will be guaranteed if they continue to hone their musical skills and talents.
Recently, the MTN Foundation donated a modern music studio and musical equipment worth nearly 100m to the MUSON School of Music. The donation included a modern fully-equipped music studio; 30 laptops; one unit of Professional 4 and a half Octaves Marimba, custom series; 1 unit of Malltech 4.0 Octave Bob Becker Ragtime Xylophone; 1 unit of Viscount Unico 400 Organ – A 3 manual organ with 32 notes pedalboard, 56 Register Tabs plus 7 Orchestral Registers; 4 Units of Stentor "Conservatoire" Violin; 3 Units of Armstrong USA Trumpets and 3 units of Essex EUP-116 Upright Piano.
The MTN Foundation, through its Youth Empowerment initiative, continues to support young creative talents. Since 2006, the Foundation has fully funded and developed over 350 music scholars through scholarship awards for a two-year diploma at the MUSON School of Music.
SABRE Africa Honours MTN's Karl Toriola for Transforming MNO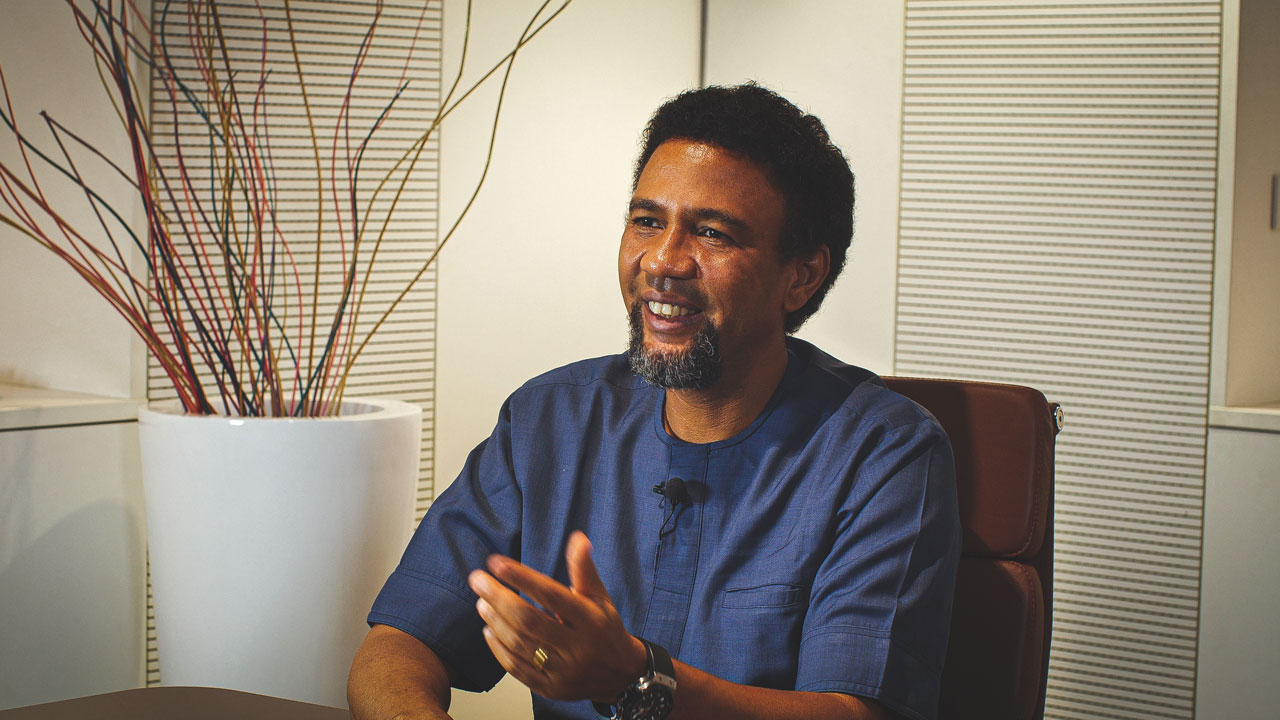 In recognition of his tenacious leadership and drive for innovation, Karl Toriola, the CEO of MTN Nigeria, has received the 2023 SABRE Africa Certificate of Excellence as CEO of the Year.
Since becoming CEO of the leading technology giant in October 2020, Karl Toriola has spearheaded the organisation's transition from solely providing telecommunications services to a wide range of technology solutions.
During his time in office, MTN Nigeria became the first company in Nigeria to receive the licensing to roll out 5G spectrum commercially. MTN Nigeria was also granted a Payment Service Bank licence to provide financial solutions to Nigerians through MoMo PSB, the fintech subsidiary of MTN Nigeria.
Another milestone for MTN Nigeria during his time as the CEO was the successful closure of the Public Offer. In December 2021, MTN Nigeria became the first Nigerian company to make its public offer of 575 million sales in shares to retail investors through a premiere digital platform during the Primary Offer.
With Karl Toriola as CEO of MTN Nigeria, its revenue doubled from N1 trillion in 2018 to N2 trillion at the end of the financial year in 2022 as the organisation also under his wing achieved its most substantial growth in 2021 and 2022 at 22.9 percent, and 21.6 percent respectively.
When asked to speak about his greatest accomplishments as CEO of MTN Nigeria in a recent exclusive interview, he said, "First of all, it's a team accomplishment. So, it's not down to me but the entire team – from the board, right down to everyone working in the organisation. But I think getting MTN Nigeria back to a place where it's being liked and loved gradually is probably my biggest achievement. It's a long journey.
Everyone loves to hate two service providers, the telco and the bank, and to get them (customers) to start to like and love you and give you some respect; I think it's a tremendous achievement," he continued.
Before his appointment as the CEO of MTN Nigeria, Karl Toriola worked at Ericsson Nigeria in 2000 as a Support and Integration Manager. He moved to Econet Nigeria in 2003 as Deputy Chief Technical Officer before becoming Chief Operations Officer at then Vmobile Nigeria (now Airtel). In 2006 Karl Toriola joined MTN Nigeria as Chief Technical Officer. He was appointed CEO of MTN Congo Brazzaville in 2011 and MTN Cameroon in the same year. He became Vice President of MTN Group's WECA (West and Central Africa) for five years until he was announced CEO of MTN Nigeria in October 2020.
In addition to CEO of the year, MTN Nigeria also received a Certificate of Excellence at the 2023 SABRE Africa awards in four other categories: Company of the Year as MTN Nigeria, Corporate Image for the launch of MTN 5G, Corporate Social Responsibility for Empowering Female Entrepreneurs through MTN Y'ellopreneur and Special Event/Sponsorship through MTN Football.
Danbatta Condoles Families of Former Minister Gwadabe, BUK Registrar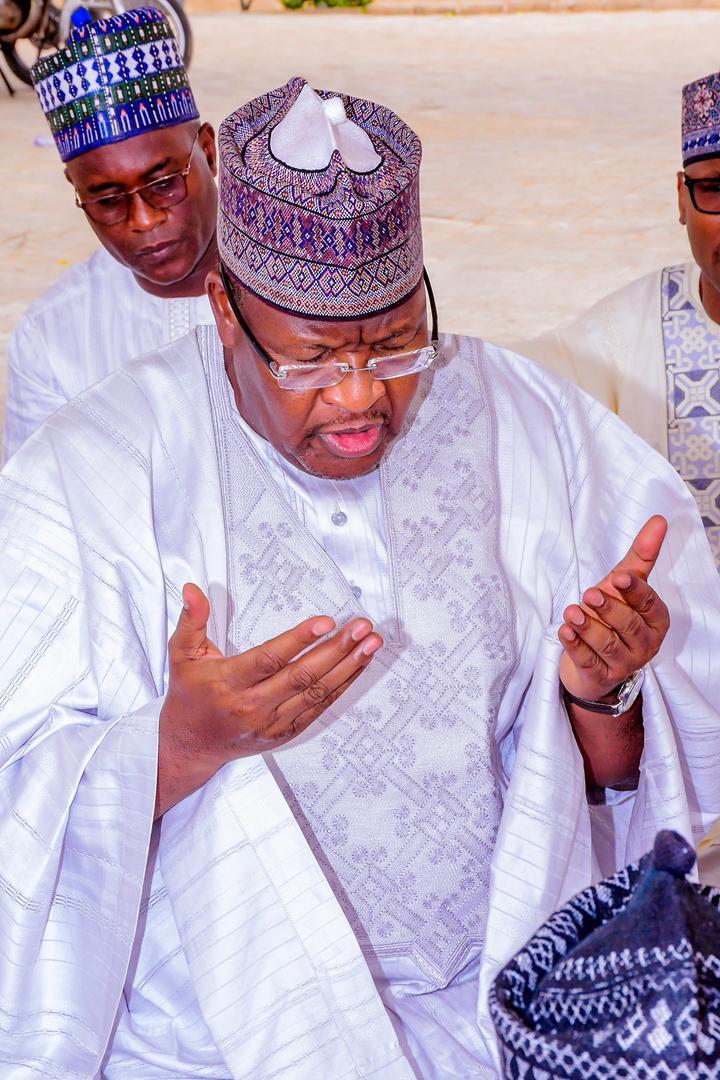 The Executive Vice Chairman of the Nigerian Communications Commission (NCC), Prof. Umar Garba Danbatta, on Thursday, led a delegation of top officials of the Commission on condolence visits to the families of two prominent Nigerians who recently passed away.
The visits were to the families of the late Alhaji Musa Gwadabe, former Minister of Labour, and the Registrar of Bayero University, Jamil Ahmed Salim, who both died recently in Kano.
During the visits, Danbatta commiserated with the families of the deceased and prayed for the repose of the souls of the departed. He described the late Alhaji Musa Gwadabe and the Registrar of Bayero University, Kano as patriotic Nigerians who contributed immensely to the development of the country in various capacities.
According to him, the loss of such great minds is not only a loss to their families but also to the entire nation. He, however, urged the families to take solace in the fact that their loved ones lived exemplary lives and left indelible marks in the sands of time.
He said, "We are deeply saddened by the news of the passing of Alhaji Musa Gwadabe and the Registrar of Bayero University, Kano. They were great Nigerians who made remarkable contributions to the development of our dear country. They will be greatly missed."
He added, "We pray that the Almighty Allah grants them eternal rest and gives their families the fortitude to bear the irreparable loss."
The families of the deceased expressed their gratitude to the NCC boss. The EVC also paid a similar visit to the Vice Chancellor of the BUK, Prof Sagir Adamu Abbas who equally expressed gratitude for the visit.
NCC Renews Commitment to Industry Collaboration, Inclusiveness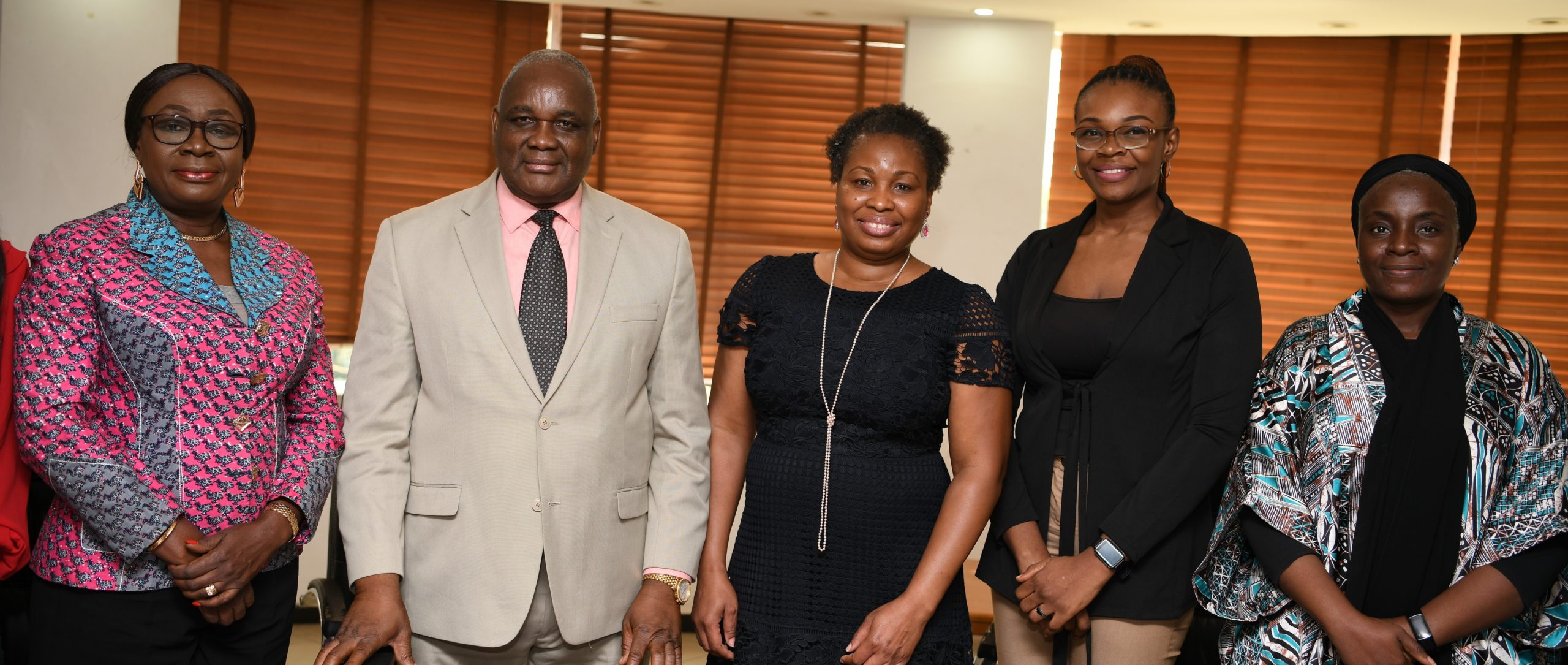 The Nigerian Communications Commission (NCC) has said it would continue to consult stakeholders on issues affecting telecommunication services deployments and developments, in line with its culture of inclusiveness, collaboration and partnership as predicated in its strategic focus.
The Executive Vice Chairman of the Commission (EVC), Professor Garba Danbatta, represented by Reuben Muoka, Commission's Director of Public Affairs, gave the assurance while receiving a delegation of Food Basket Foundation International (FBFI), led by its Chief Executive Officer, Funmi Akinyele, during a courtesy visit to NCC Headquarters in Abuja, affirming that the Commission is committed to strengthening its regulation of the telecommunication sector, particularly providing the solid infrastructure and general industry regulations.
While commending the Commission's regulatory excellence, highlighting its effort in ensuring there are regulations, frameworks and guidelines to guard the telecoms sector and online civic space, Akinyele expressed concerns about the state of the social media with uncontrolled content. She said the visit to the regulator was to explore areas of collaboration in its programme to protect the digital civic space by combating misinformation and disinformation while mitigating risks to the digital civic space to ensure electoral integrity before, during and after the 2023 General Elections.
This initiative, she explained, comes under one of FBFI's projects, dubbed, Safeguarding Digital Civic Space for Electoral Integrity (SDSEI).
Speaking further, Muoka informed the team that the Commission is not responsible for the content of the social media as there are other government agencies that are responsible for that.
However, the Commission has engaged in several aspects of protection of the users of the Internet, such as initiatives towards Child Online Protection, COP, deployment of the Computer Security Incident Response Team, NCC-CSIRT, set up to monitor cyber-attacks in the Nigerian cyberspace, in addition to the activities of the Commission's department of New Media and Information Security set up to address issued of cybersecurity.
"We have tried not to be a closed organization. We give lots of premiums to consultations and collaborations, especially in the areas that will ensure that the consumers and stakeholders understand what is going on and to make input that enriches the quality of regulations, as well as being able to access information they may require to safeguard themselves and the society," he noted.
Muoka also invited the group to join the NCC in carrying out enlightenment campaigns to educate telecom consumers on their roles and responsibilities in order to use the Internet and telecommunication platform safely to counter misuse and abuse.